If you like to use a BenQ brand projector, please check the latest BenQ HT3550 4K projector. This projector is highly rated on various shopping websites, projector reviews websites, in technology forums and blogs. Therefore, it is being reviewed here. According to the BenQ HT3550 review, it has many special features that may not be available in other 4K projectors.
You already know of 4K display attribute as it is highly popular and latest on the market. Projector enthusiasts tend to buy a 4K projector because it offers superb display attributes. The high-class display comes from these 4K projector is always pleasant to the human eyes.
The BenQ home theater has many good features that keep it apart from the crowd. In this projector, you will see dynamic iris, which is for excellent contrast views. Plus, the projector carries 36-month warranty so you do not have to worry of anything as you have 3 years in your hand to claim your money back.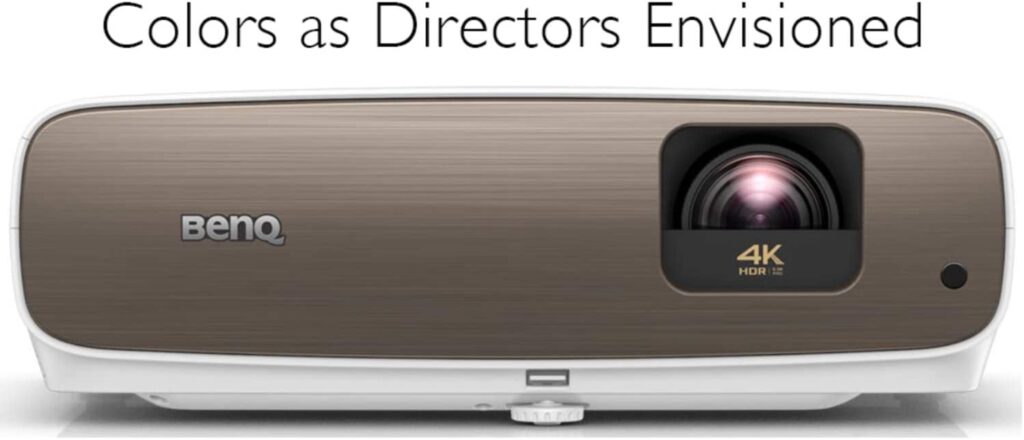 BenQ HT3550 with Cinema-Equivalent Color Expertise
The BenQ 4K projector gives you a great level of color accuracy. It is highly accurate in regards to the color because factory calibrated color technology has been used. As a result, users are able to view cinematic color on the projector screen.
As mentioned above, the projector uses the latest color technology. It uses DCI-P3 color method, which is the new generation color technology. The latest color technology greatly fits with the 4K display. Therefore, the sufficient color availability will surely give the best view experience compared to others.
BenQ 4K Projector with 8.3 Million Pixels
As shown above, the projector has 8.3 million pixels for the highest amount of clarity and picture details. Such pixel performance is only available in BenQ HT3550.
In fact, pixels are an important aspect of a display. Therefore, users should buy a projector that has at least good amount of pixels, without this, you will not be able to entertain yourself fully.
Therefore, Such 4K BenQ projectors are far better than those 2K or HD projectors. In this video projector, you are going to receive True 4K resolution, which is further supported by a powerful lens that has 10-element and 8-group array with less dispersion coverings.
Moreover, the BenQ 4K projector uses DLP technology. You should know that the DLP technology is well-known in the projector related things. The main work of DLP is to offer color accuracy and crispiness in the picture. From such DLP projectors, users will not experience blurs or other similar annoying stuffs.
HDR Tone Mapping
The BenQ 4K projector has good contrast performance because it has HDR-pro tone mapping.
Therefore, the 4K display will be detailed very well. As a result, the projector users will receive amazing viewing experience, which can be a cinema-like experience. For this, the viewers don't have to go to a cinema theater because the home theater is at your own home.
Well, the projector is capable to give you the cinematic experience because it uses Direct Envisioned Color. It has DCI-P3 and extraordinary contrast ratio. Therefore, you are going to enjoy home cinema if you have bought this projector. For good performance, security, the projector is certified from ISFccc.
If you are the owner of BenQ HT3550 then you do not have to go through the hassle of manual color-mapping and tone-mapping. There is an automatic way to do these color and tone mapping related things.
Of course, the auto color/tone mapping will let you view stunning and well-optimized HDR10 content. For the HDR related things, the 4K projector has HDR-PRO technology, HDR10 & HLG and HDR Brightness.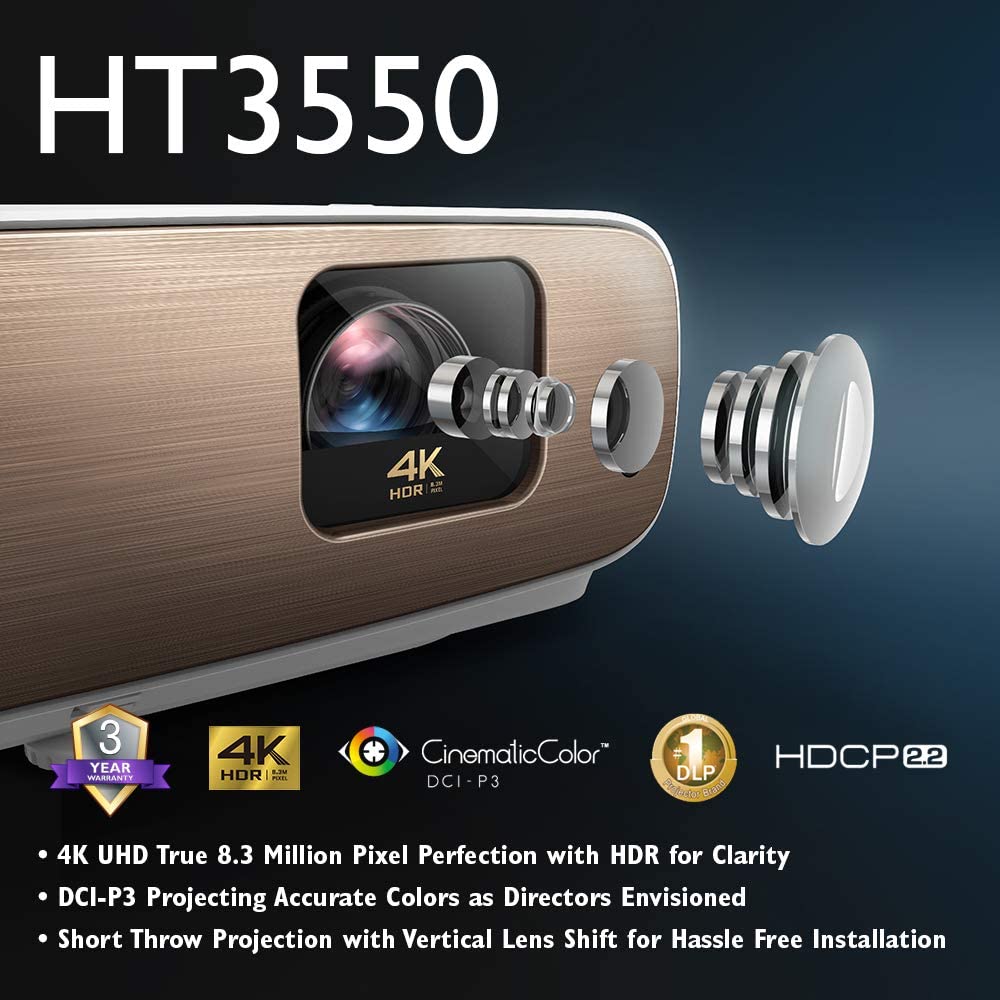 Installation Ease and 3-Year Warranty
The BenQ 4K projector is easy to install because it has all the attributes for the easy installation. You will be able to watch your content on a 100-inch screen from approx. 8 feet distance. It has 5% perpendicular lens shift and 1.3X short throw zoom lens to offer you 100 inches screen. Therefore, the projector can easily be installed in less space.
And warranty? BenQ HT3550 comes with 3 years of industry leading warranty. You should know that other projector manufacturers provide just one year of warranty. Well, 3-year is a long period of time for the peace of mind.
For the warranty related stuffs, please connect with the US-based customer service team if you have any problems.
Apart from all these, you are going to buy a 4K projector that is an award-winning projector. Therefore, it is highly recommended to buy. It has been awarded by Projector Central June 2019 and HomeTheaterHiFi 2019.
Specifications, Features, Capabilities & Highlights
You will be able to see prime specifications and optical specification of BenQ HT3550. Reading the below mentioned specification lists will help you understand the product very well.
Prime Specifications
4K Ultra High Definition (3840 x 2160)
2000 ANSI Brightness
30,000:1 Contrast Ratio (FOFO: Full-On Full-Off)
2x 5W chamber speaker (exclusively provided by BenQ)
Display Technology: DLP (Digital Light Processing)
30 Bits Color (107 billion colors)
245W Light Capacity
Light Source: Lamp
16:9 Native Aspect Ratio
VGA (Video Graphic Array) to 4K UHD (Ultra High Definition) Resolution Support
Projector Lamp Life: 15,000 Hours (SmartEco Mode), 10,000 Hours (Economic Mode) and 4,000 Hours (Normal Mode)
Optical Specifications
100-Inch Screen at 8.2 Feet Distance (1.13 Throw Ratio)
1.3X Zoom
Lens – F/# = 1.9 – 2.47, F = 12 – 15.6MM
+10% Vertical Lens Shift
1D Keystone Adjustment, +/- 30° Vertical
100% Projection Offset
40-Inch to 200-inch image Size
23 – 120Hz Vertical San Rate
15K – 135KHz Horizontal Frequency
Color Wheel: 6-Segment (RGBRGB)
A long list of specifications have been mentioned above. Please read the each point mentioned above. I am sure, after reading the specifications, you will be able to take your decision. According to the main specifications, the UHD projector comes with 2000 ANSI brightness, 1.3X ZOOM, 1D Keystone Correction, up to 200 inches screen and many accessories are included.
Pros
Sharp picture with motion clarity
Good color profiles: Rec. 709 and DCI-P3
HDR tone mapping function
Amazing contrast settings
Good value for the money
Improved picture performance
BenQ is a renowned brand name for high-class projectors
Active Iris feature to improve contrast and blacks.
True 4K resolution
Cons
A little fan noise (but it is OK with many users)
Remote buttons are not very responsive.
According to the pros and cons, the BenQ HT3550 seems an average performance 4K projector. You can buy this projector because it has many capabilities that may not be available in other projectors. The main thing is that it delivers razor sharp picture and it comes with various display features to adjust the picture according to your preference.
Conclusion – BenQ HT3550 4K Projector
In short, by and large, the projector looks good. It is buyable. However, before you buy, it is encouraged to read reviews on Amazon.com. I recommend reading reviews on Amazon because many real users who have used this projector have written reviews about the same. By reading those reviews, you will be able to take your decision.
Since this projector comes from BenQ so the price is a little higher than others. Of course, you get the value for what you will pay. This projector has a host of good features, especially the display features that may not be available in an ordinary projector.
Images of BenQ Home Theater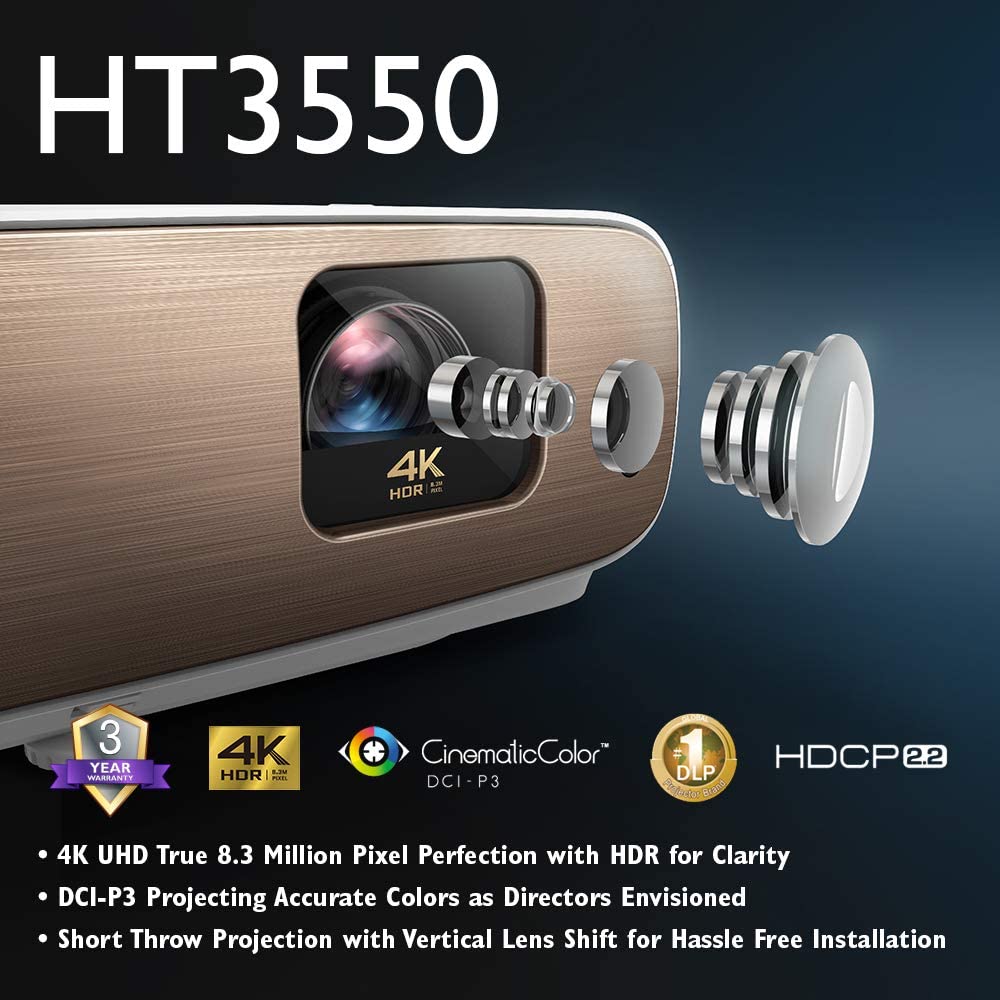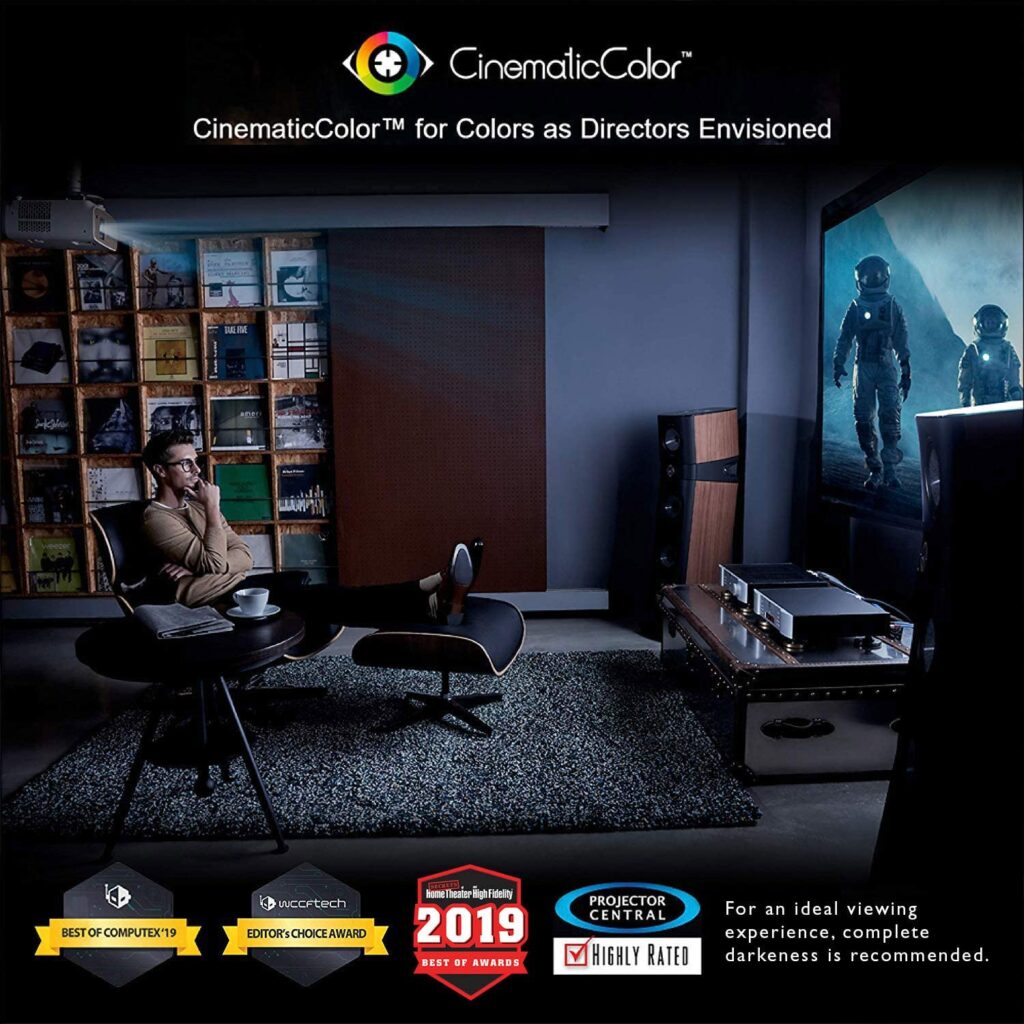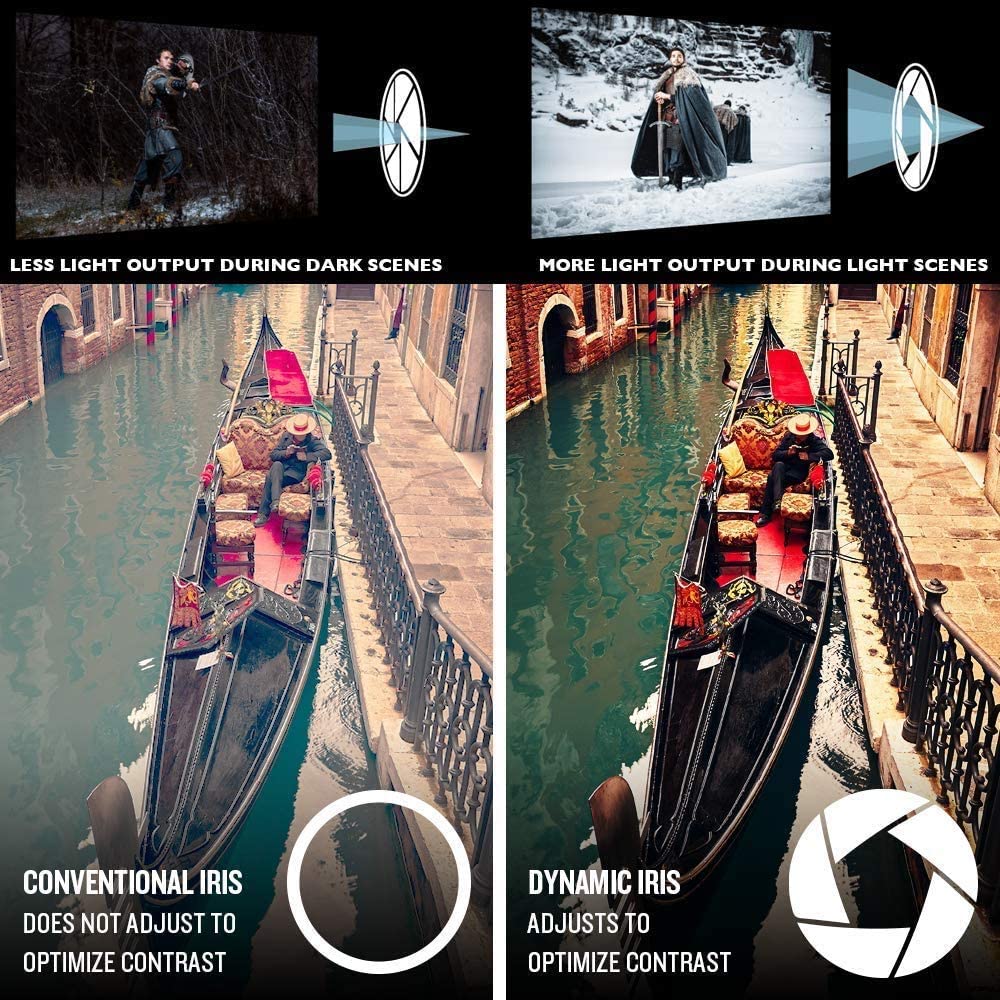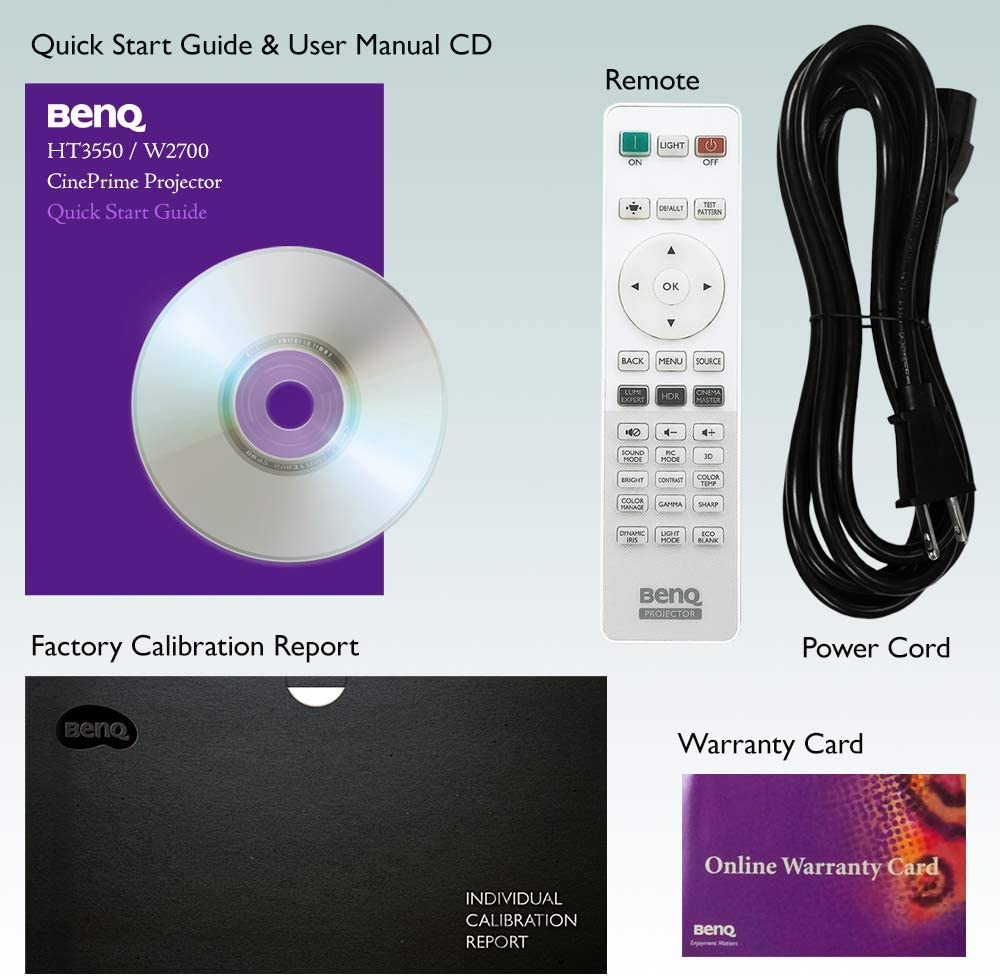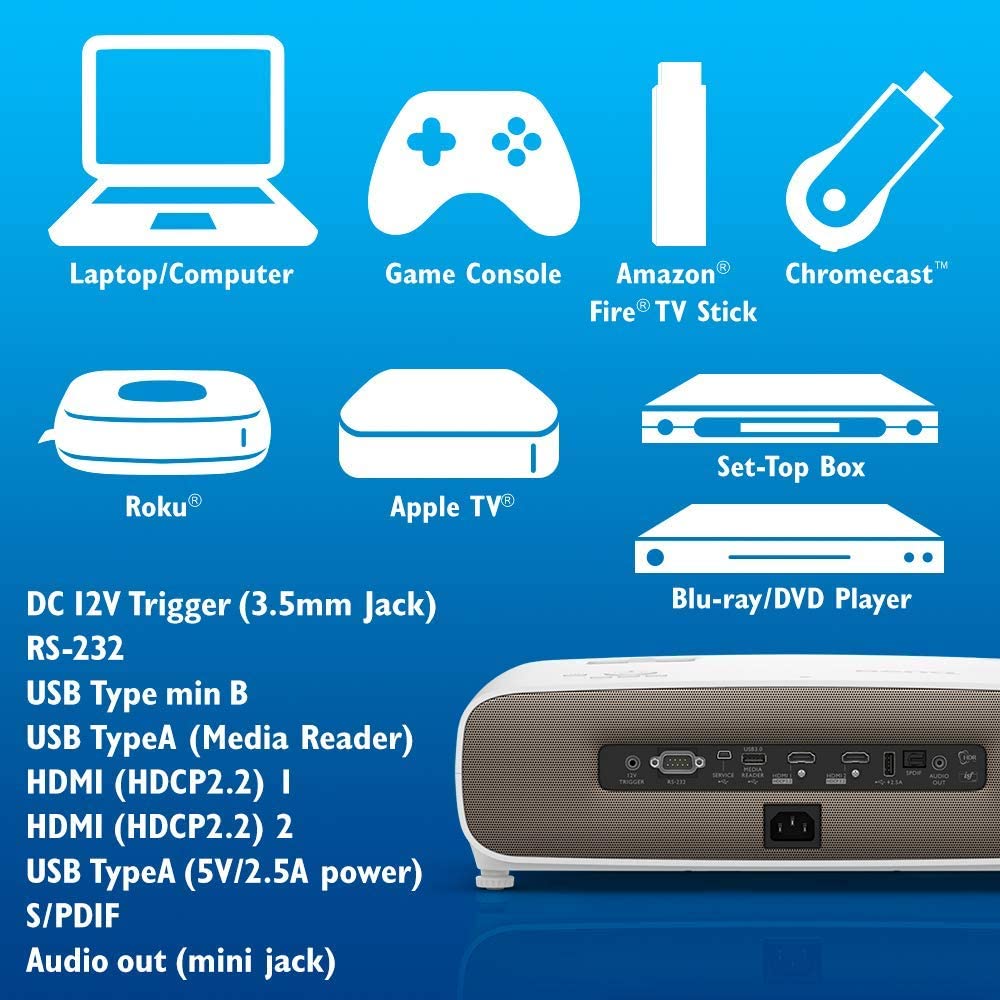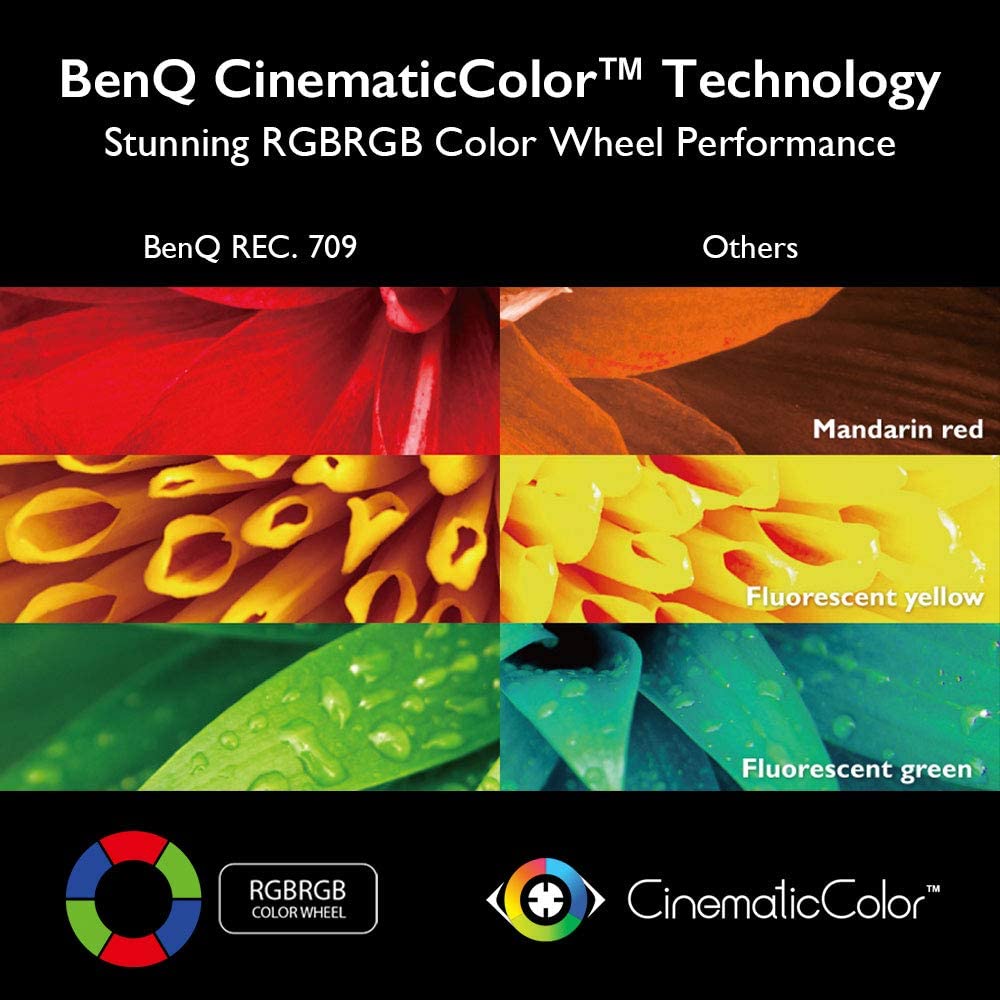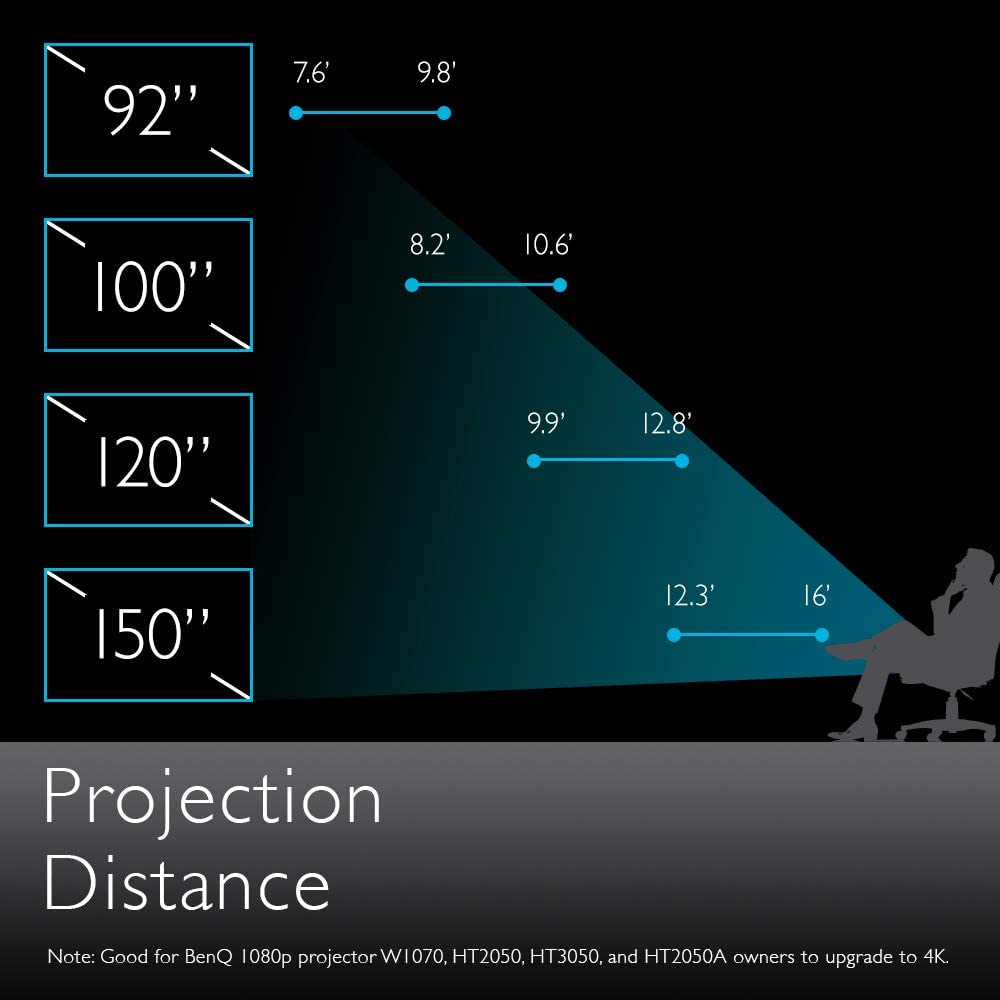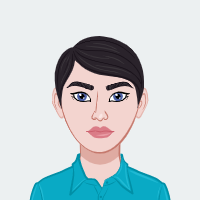 Nikita is a product reviewer who specializes in electronic products. She is an active member of several online forums and is always up-to-date on the latest products and research. Her reviews are detailed and honest, and her recommendations are always spot-on. If you're looking for a new electronic product, Nikita is the person to ask!