If you are looking for cinematic colors in your projector, please check ViewSonic PX700HD that uses super color technology for the cinema-like colors. Undoubtedly, it provides a wide color gamut for the clear looking image in any atmosphere.
Now is the time to enjoy supersized movies and games. Because PX700HD comes with immersive colors in full high definition (1920 x 1080p). You will be able to view pictures on a wider screen of up to three hundred inches with 3500 lumens brightness.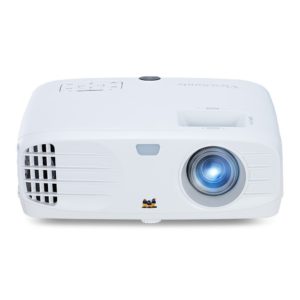 Impressively, ViewSonic PX700HD comes with 3 years of limited warranty on parts and labor. It also comes with one year warranty on the lamp. You will also be able to access to ViewSonic's US based customer service team.
Also, you will be able to get long lamp life because the Viewsonic projector comes with super-eco mode that lets the lamp shine bright for up to 15,000 hours.
Apart from all the above capabilities of this ViewSonic PX700HD projector, you also get flexible connectivity options. Because it supports most media players, gaming consoles, Macs, PCs and mobile devices. Because it comes with widely used interfaces such as HDMI, USB and many others.
The packaging box includes ViewSonic PX700HD projector, a power cable and a remote control.
ViewSonic PX700HD Home Theater Projector
Full HD and Cinematic Color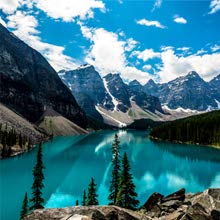 This ViewSonic PX700HD projector is ideal for home entertainment because it has 3500 lumens, 1920 x 1080 native resolution and user friendly design. The DLP projector uses Exclusive Super Color technology that offers a wide color gamut for the crystal clear image production.
Watch Movies and Play Games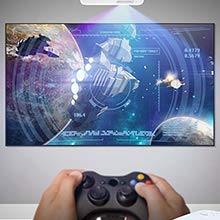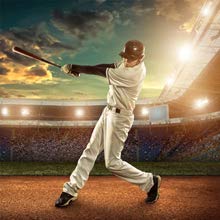 The 1080p projector has an ultra-low input latency for the faster frame-by-frame action. Also, it has Sports Mode that delivers stunning detail letting you watch fast-action sports on a larger screen.
Also, it works with HD 3D so that you can enjoy 3D videos and games excellently.
Flexible Connectivity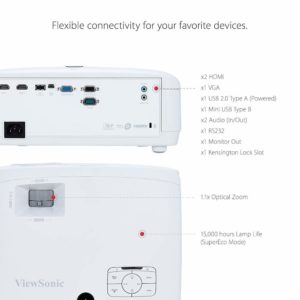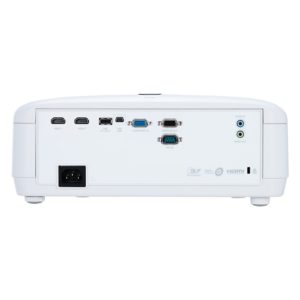 Since the ViewSonic 1080p projector comes with various connectivity options such as dual HDMI and USB, so the projector becomes a multi-purpose home entertainment solution.
Important Features
Full HD 1080P Resolution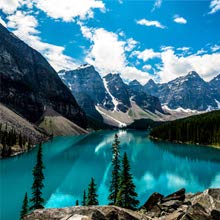 Of course, the ViewSonic projector gives you cinematic picture quality. Because it comes with full HD 1080P resolution delivering stunning detail, vivid color and beautifully immersive images.
Enjoy Bright Images in All Environments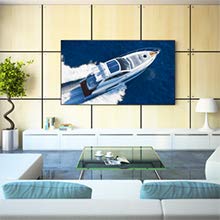 Since ViewSonic PX700HD has 3500 lumens brightness and impressive contrast ratio so the projector is capable to offer bright images in almost any environment.
Sports Mode
The Sports Mode is good to deliver impressive details and colors letting you enjoy most sport events on the larger screen. The enhanced details and colors advance all the things from grassy fields to hardwood floors, to jersey colors and the action in between.
Minimized Input Latency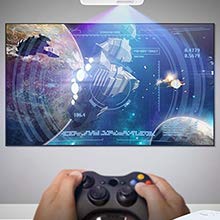 The projector is perfect for the fast-action gaming because it delivers smooth images without delay. It has very low 16-ms input latency to provide speedy frame-by-frame action.
Longer Lamp Life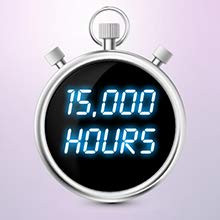 ViewSonic 1080P DLP 3D projector features SuperEco that reduces power consumption and extends the lamp life by up to 15,000 hours. Please note that the lamp life depends on the usage and many other factors.
Dual 3D Blu-ray Ready HDMI Inputs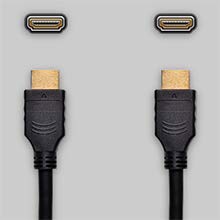 The 3D projector has dual HDMI ports so you can easily establish a reliable connection with any HDMI based devices. Also, you can enjoy 3D content directly from 3D Blu-ray players.
HDMI and Powered USB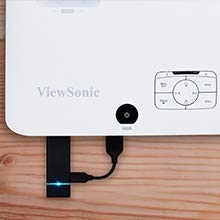 You can easily plug wireless HDMI dongles such as Google Chromecast, Amazon Fire TV Stick, Roku Streaming into the projector's HDMI port. The device will also be charged simultaneously. The USB A port provides power for most dongles so you will not require a separate power source.
SuperColor Technology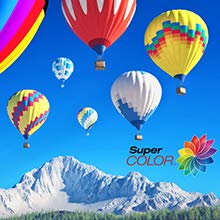 ViewSonic PX700HD uses SuperColor Technology that delivers content with impressive color performance in dark and bright environments. Of course, it will deliver high quality content without any doubts.
ViewSonic 1080P 3500 Lumens Bright Projector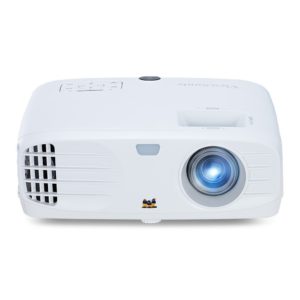 This HD 3D 1080P projector by ViewSonic is ideal for home entertainment. Because it comes with rich features such as 3500 lumens brightness, full HD 1920 x 1080P native resolution and easy-to-use navigation. The projector has sleek white chassis that advances the look of the projector.
On the other hand, the projector is powered by SuperColor technology that is good for a wide color gamut for the impressive image production in almost any environment.
Also, it has an ultra-low latency that is good to provide faster frame-by-frame action. It also comes with Sports Mode feature to give you stunning detail so that you can watch rapid-action sports on a big screen.
Highlights of ViewSonic PX700HD
3500 lumens brightness for bright images in any environment
Full HD resolution 1920 x 1080p
Minimizes power consumption because it has a long lamp life
Dual 3D Blu-ray ready HDMI inputs
HDMI input and powered USB
Dedicated Sports Mode
For gaming, the Viewsonic PX700HD has reduced input latency
The Box Contains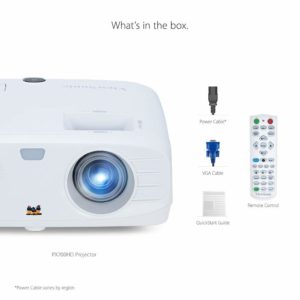 Included in the box: PX700HD 1080p projector, power cable, and remote control
[home]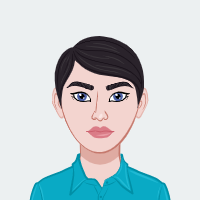 Nikita is a product reviewer who specializes in electronic products. She is an active member of several online forums and is always up-to-date on the latest products and research. Her reviews are detailed and honest, and her recommendations are always spot-on. If you're looking for a new electronic product, Nikita is the person to ask!