WEMAX Vogue Pro 1080P Projector is the newest projector produced by WEMAX. It comes with many specifications that keep this projector apart from the crowd. The 1080P projector is 8K 4K supported video projector. It has inspiring amount of brightness of 1600 ANSI lumens. It comes with advanced features such as self-escaping of objects, vertical projection, Dolby Audio DTS-HD.
1080P Native Resolution, 1600 ANSI Lumens Brightness
Native 1080P Resolution – WEMAX Vogue Pro comes with 1920 x 1080P resolution with 4K, 8K support. Plus, the demanded DLP technology has been used to make this projector. Therefore, it has the display capacity to deliver vivid, crisp, clear and color-rich video content.
The WEMAX Vogue Pro user will be able to watch their favorite content with HD 1080P screen resolution. The outcome has a great amount of sharpness and details. This WEMAX projector gives you max screen size of up to 200 inches.
1600 ANSI Lumens Brightness – the WEMAX projector is based on an LED technology that is capable to increase the brightness by 20%. For the clear pictures, it has 1600 ANSI brightness. As a result, the projector is capable to deliver dazzling images free from the annoying blurs. The 1600 ANSI brightness is perfect for any lighting environment: daylight or darkness!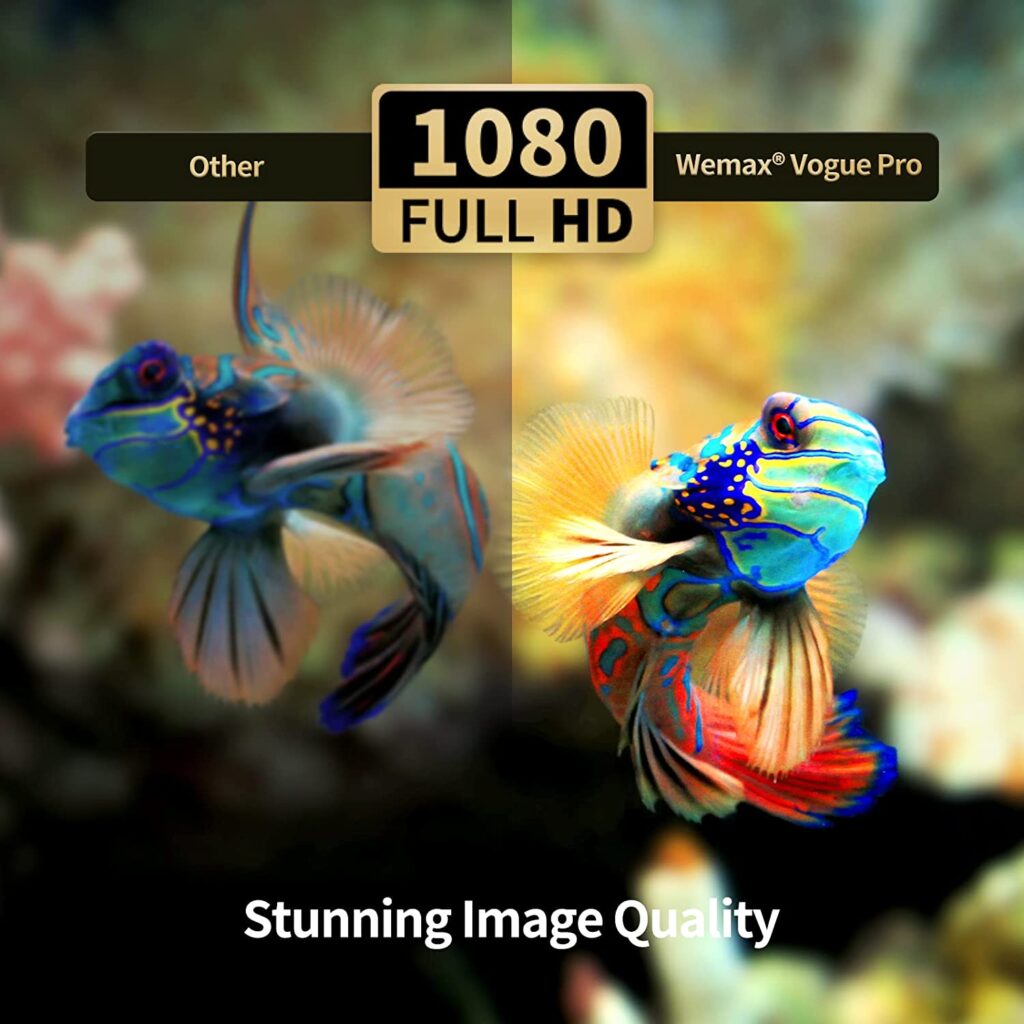 Natural Colors, Clear & Loud Sound
Natural Colors – The WEMAX Vogue Pro projector comes with more than 85% NTSC color gamut and up to 125% Rec. 709. With these color attributes, the 1080P projector can outputs clear pictures from any sources. Consequently, the WEMAX projector users enjoy sharp and high-class images, videos and other multimedia content. In this projector, much attention has been paid towards the color accuracy to give you nature-like images.
Powerful Audio – the DLP projector carries two speakers (10W) that work with DOLBY and DTS decoding. The full-capacity speakers deliver loud and clear sound to give you cinematic audio experience. For the dynamic sound, the speaker has 60Hz frequency that enables it delivers dynamic and powerful audio performance.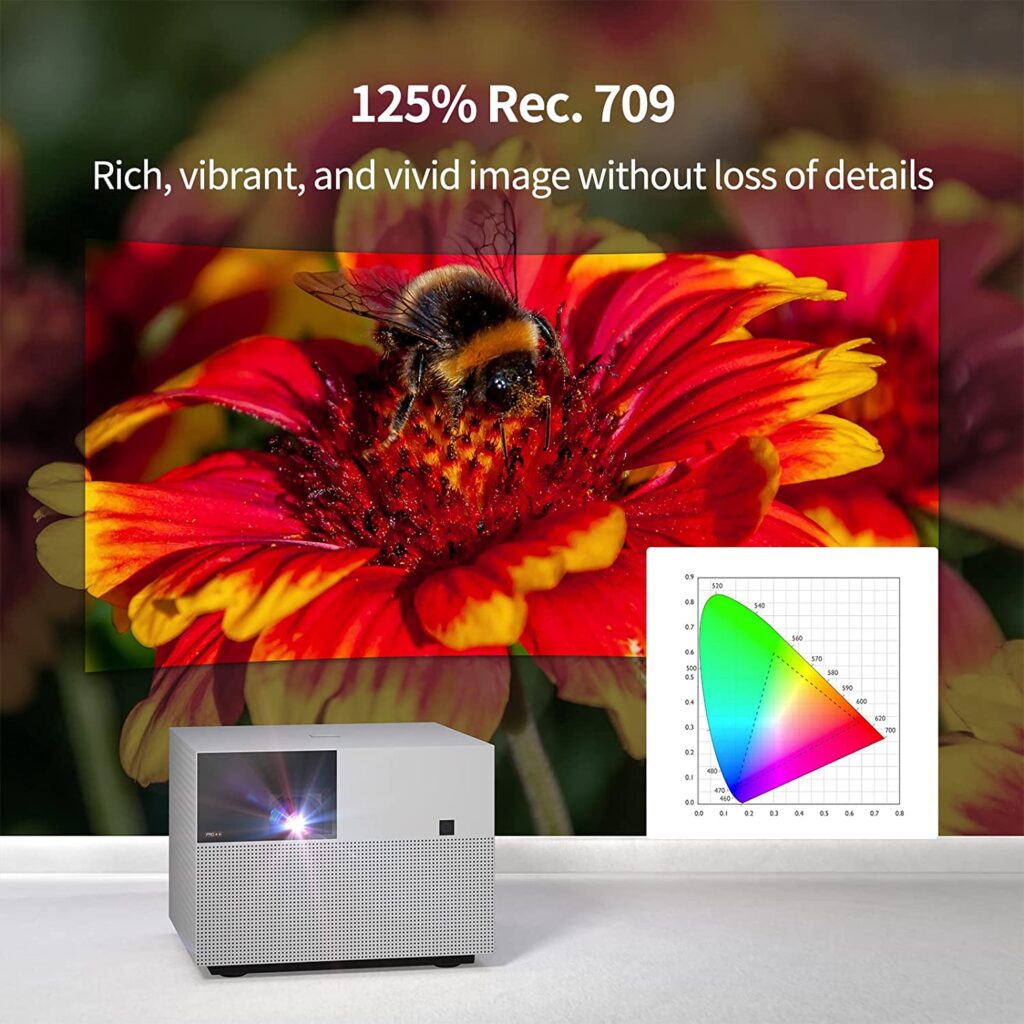 Good Throw Ratio, SmartOS
1.1:1 Throw Ratio – it comes with 1.1:1 throw ratio to offer astonishing view performance in limited space. Users can enjoy watching multimedia content on a large 200-inch screen, which is projected from 16 feet distance and minimum 5 feet distance. By the manufacturer, it is suggested to watch on 60-inch to 120-inch screen for the best quality picture.
SmartOS – the 1080P projector is based on SmartOS that makes it a modern video projector. Projector enthusiasts will be able to run most of the Android-based Apps. If you are the owner of this WEMAX Vogue Pro projector, you will not have a problem for playing hundreds of popular APPS such as Prime Video, Netflix, Hulu and others. So, now is the time to enjoy your multimedia content on a large screen up to 200-inch.
WEMAX Vogue Pro Projector Limitations
Well, no device is perfect. Devices may have some kind of limitations too. This WEMAX projector cannot be excluded from the fact.
No 3D Content – the WEMAX projector users will not be able to enjoy 3D content. In case, you need to play 3D content, I suggest look for other projectors.
Not Outside the USA – the electrical plugs are designed for the USA use only. In case, if you want to use this projector outside the USA, you may need an adapter or converter according to your location's requirement.
Important Features and Specifications
Auto focus, auto keystone correction
HDR10: 125% Rec. 709 Color Coverage
Amlogic T972 CPU
2GB RAM, 32GB Storage
2.4G/5G WiFi and 4.2 Bluetooth
DLP display technology (DMD – 0.47")
4-channel LED DLP light engine
1600 ANSI brightness
1920 x 1080P native resolution
4K, 8K support resolutions
1.1:1 throw ratio
Programmatic screen alignment
Side projection supported
Bluetooth speakers
Auto object avoidance
Game mode
200-inch max display size
SmartOS projector
2 x 10W DOLBY AUDIO and dts-HD sound
The prime features and specifications are mentioned above. You can see, the WEMAX Vogue Pro projector has Bluetooth speakers, auto object avoidance feature, game mode, auto screen alignment setting, 1920 x 1080P native resolution and 1600 ANSI brightness.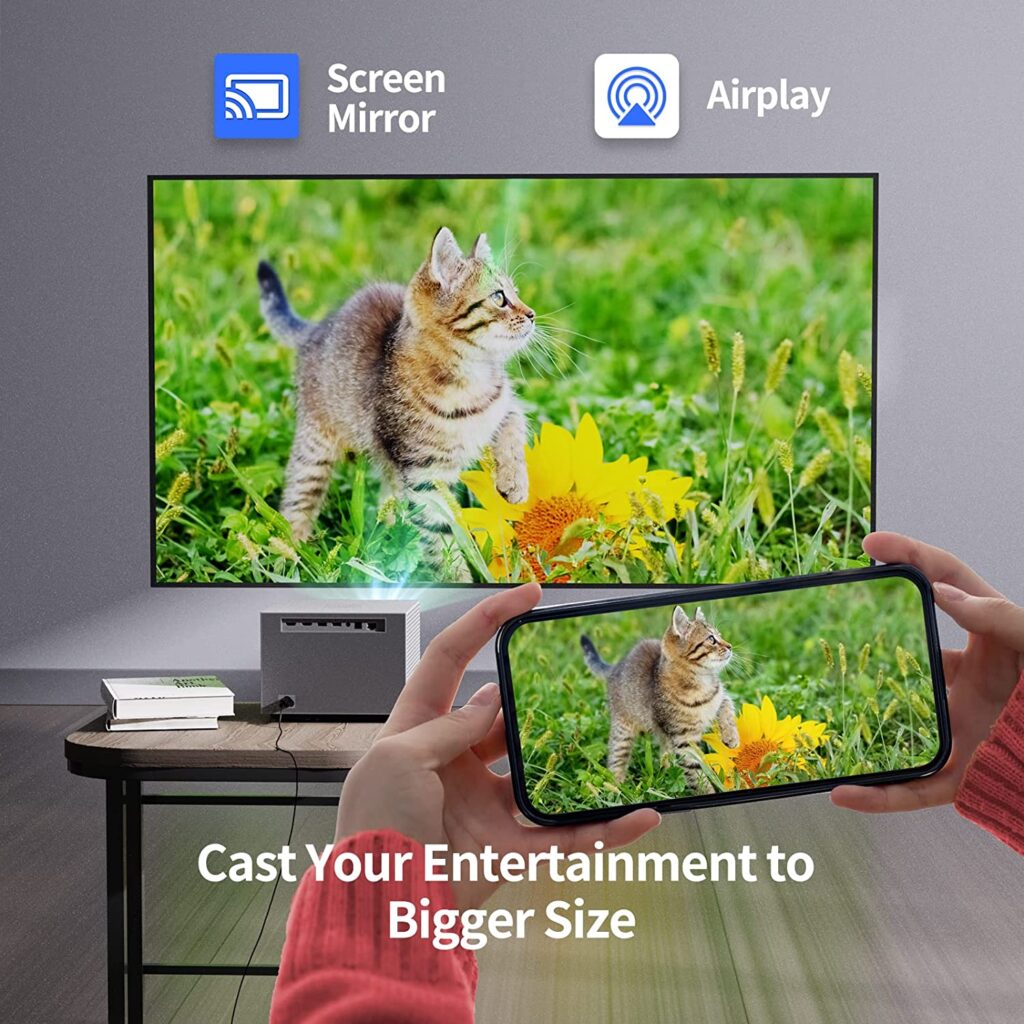 Pros
Good display performance even in daylight environment
Home theater like watching experience
Good interface, good picture quality
A well-built and quality product
The speakers are fairly loud and clear.
Quiet fan
Cons
It has just one power button, other functions are controlled by a remote control.
Some users have complained that the Apps barely work.
It has limited apps because it lacks Google Play store, instead it has FengOS
Users have difficulties to understand some of the functions because it is built with a different kind of software.
The pros and cons of WEMAX 1080P projector have been mentioned above. It has many pros and cons too. The main pros is that the projector is capable to deliver the best performance in both dark and daylight environment. It gives you watching experience just like a home theater. It delivers good quality picture.
WEMAX projector has some drawbacks too. It has just one power button so if you lose the remote, it will be difficult to operate this projector. According to the users' complaints, some APPs hardly work.
Conclusion
By concluding the WEMAX Vogue Pro projector review, I will say that it is an average performance projector because I also have to consider the price, which seems a high price to me. Only good thing is the brightness level. The 1600 ANSI lumens brightness to project in any lighting environments. This is the plus point in the WEMAX projector. Apart from the impressive brightness, the audio performance is also OK but not superb. For the best quality audio / loud audio, you may need to connect your own external speaker.
More Images of WEMAX Vogue Pro projector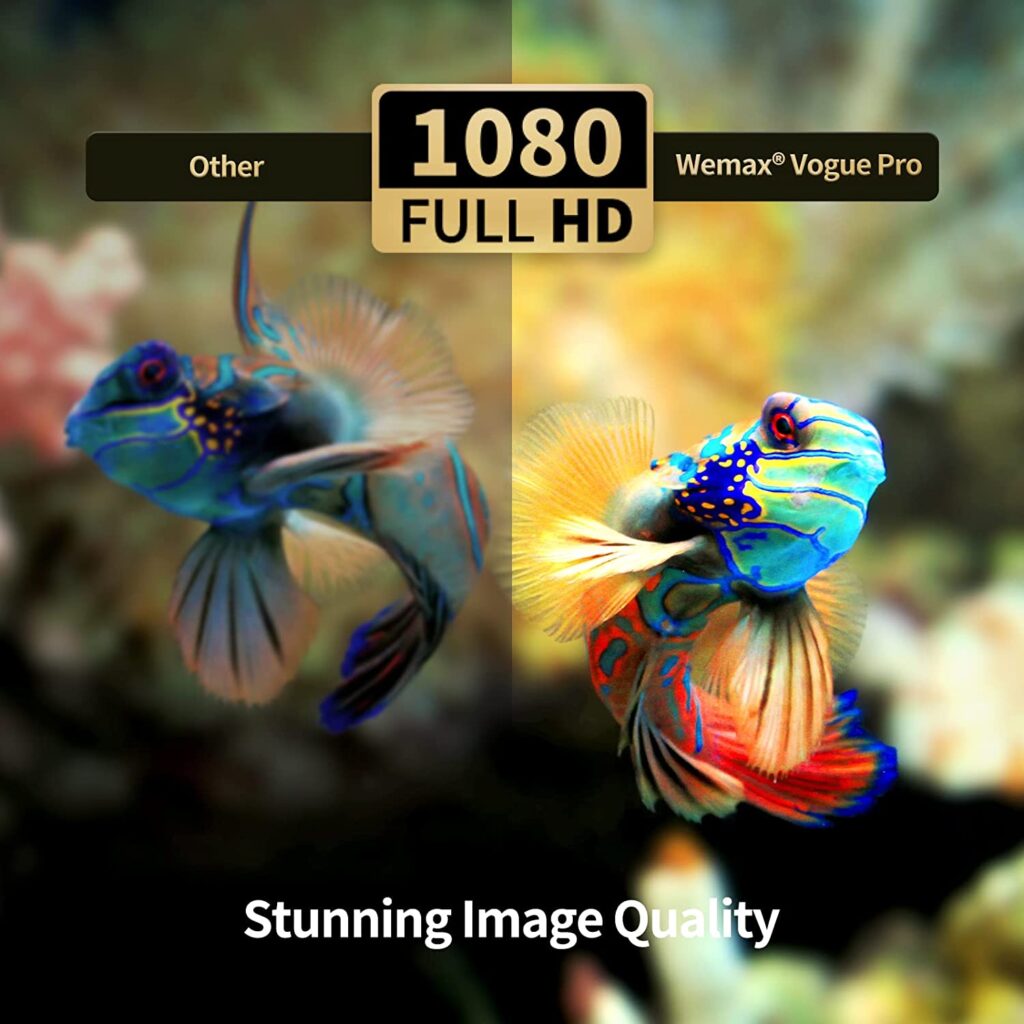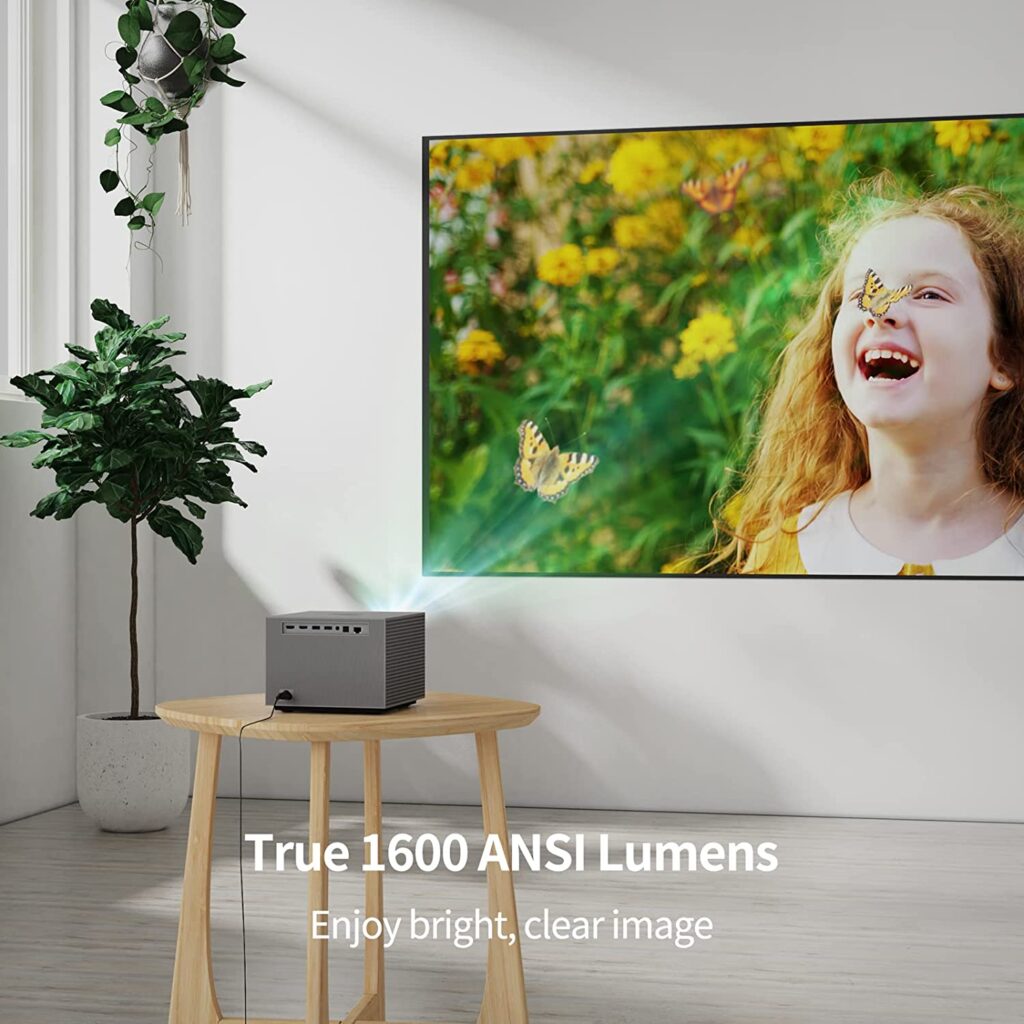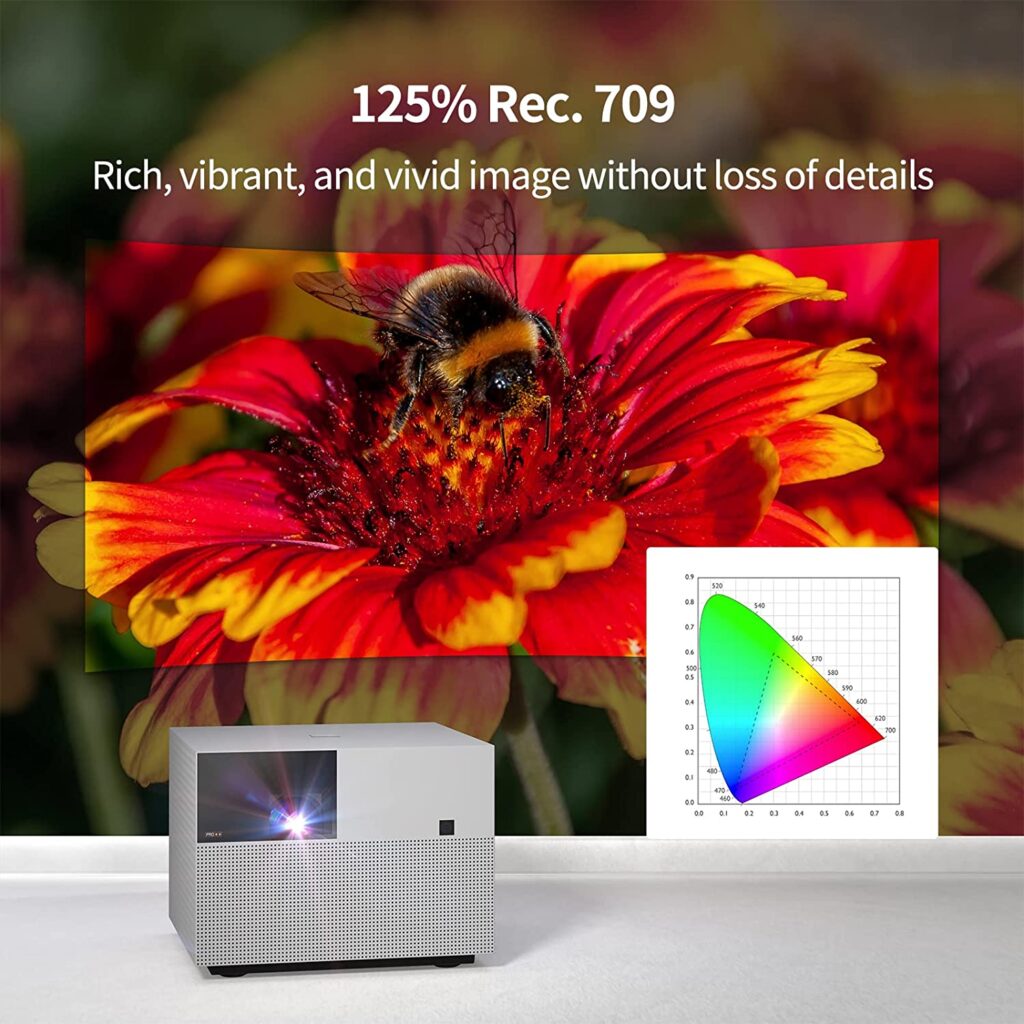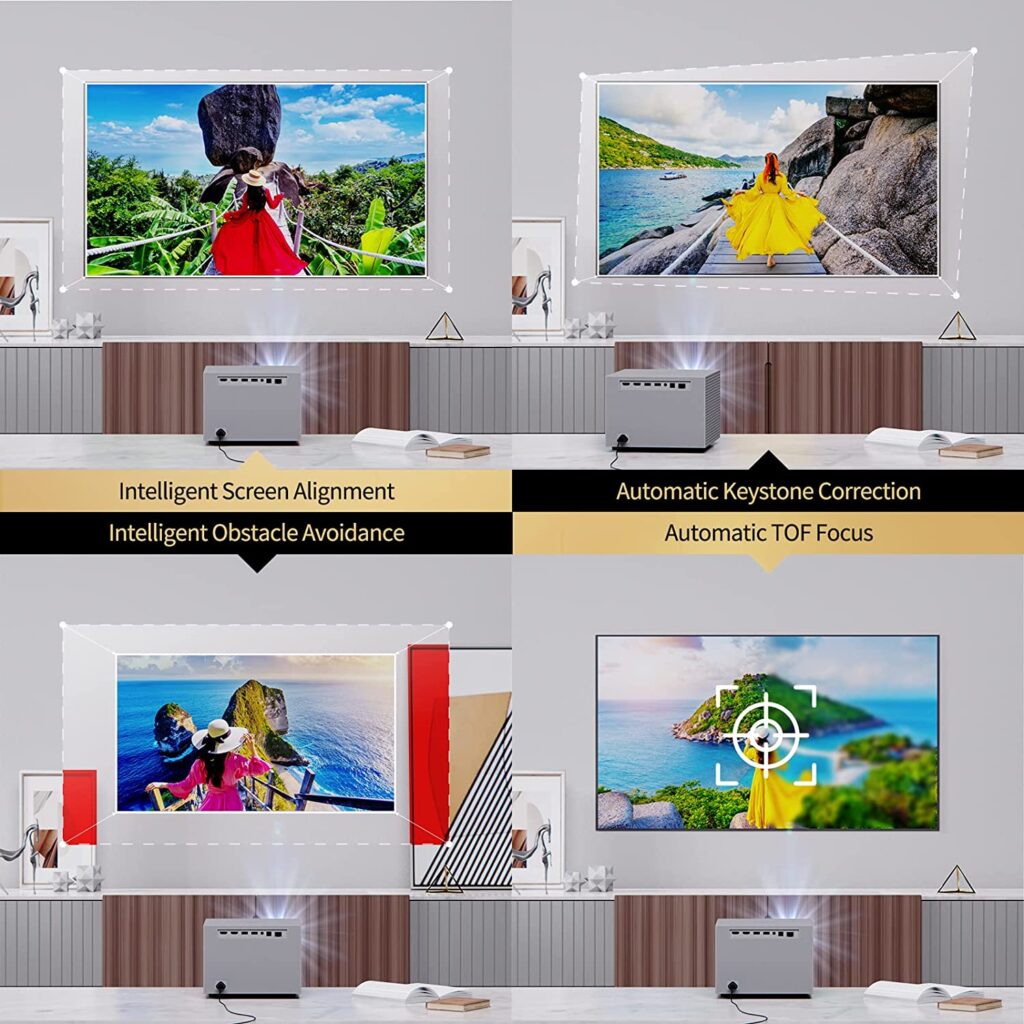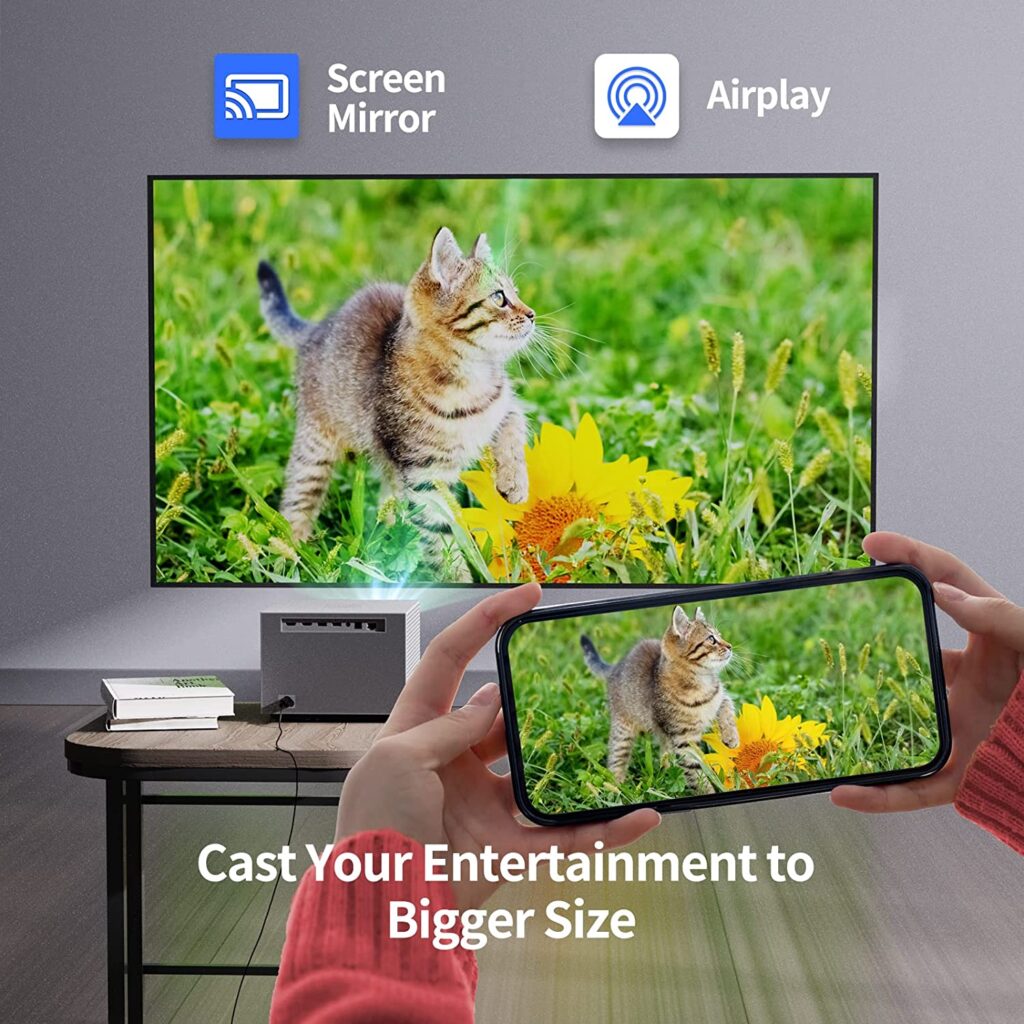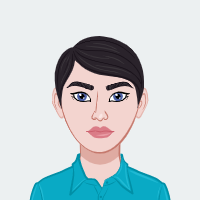 Nikita is a product reviewer who specializes in electronic products. She is an active member of several online forums and is always up-to-date on the latest products and research. Her reviews are detailed and honest, and her recommendations are always spot-on. If you're looking for a new electronic product, Nikita is the person to ask!