Why to buy ONOAYO 5G Projector? Well, ONOAYO does not make many products. I visited ONOAYO home page on Amazon, I saw it does not make many products except few projectors. Which means, ONOAYO has specialized knowledge of making video projectors only.
Why should I buy an ONOAYO projector? The answer is simple; it is affordable, feature-rich and has new generation features.
Of course, ONOAYO is an innovative name for producing projectors at unbeatable prices.
At a competitive price, the ONOAYO WiFi projector has several features to offer its customers. Well, I see that ONOAYO is pretty rich in connection related things. For a wider applications, the ONOAYO outdoor projector comes with many hardware interfaces such as USB, VGA, HDMI, Audio, Headphone, AV and Bluetooth.
Mounting – many mounting options are supported by the ONOAYO wireless projector. It allows ceiling mount, wall mount and tripod mount. Please choose a mounting option as per your requirements.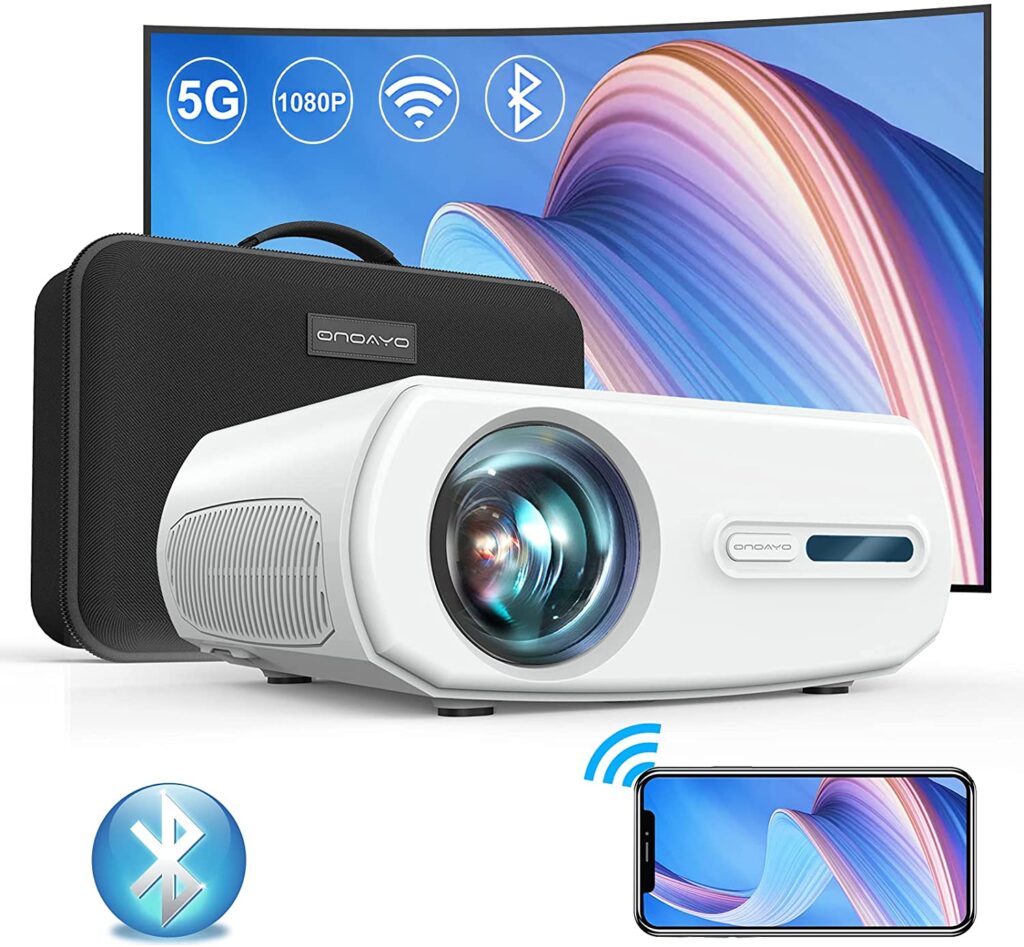 Two-Way Bluetooth 5, 2.4G / 5G WiFi
Now is the time to enjoy wireless connectivity, which is available in your projector. This capability is good for mirroring content from your phone to the projector at a fast speed. The multi-band WiFi projector has fast data transmission speed.
For the wireless connection, the ONOAYO WiFi projector supports two frequencies such as 2.4G and 5G. Therefore, you will not have a chance for complaining its wireless speed attribute.
Of course, the multi-band device is preferred over the single-band device. It is a truth that is accepted globally. The dual-band WiFi capability means it has good speed, seamless data transfer capability and extensive network area coverage.
Apart from the speedy WiFi performance, the cutting-edge Bluetooth 5.1 performance scores high on speed and stability.
For the pleasing & clear audio, the ONOAYO 5G projector has multi-directional BT tech. Users will be able to connect their wireless speakers or phone's speaker. Inside the projector, Hi-Fi SRS speaker is integrated therefor you will not require an external speaker.
Overall, the Wi-Fi projector has great audio performance. Users enjoy the immersive audio performance that comes from this ONOAYO projector.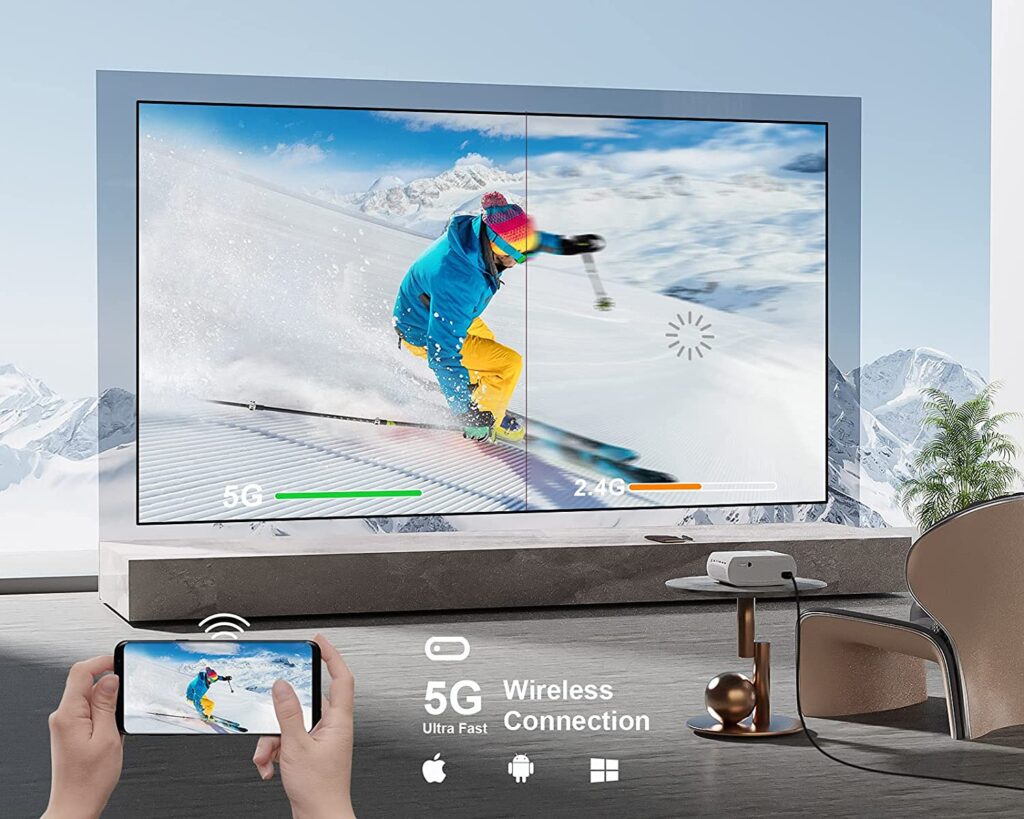 Brightness, Resolution and Contrast Ratio
380 ANSI Brightness – ONOAYO says that the 5G projector is 30-percent brighter than its rivals. For the high brightness, the 1080P projector uses a special optical mechanism and BSCO structure. As a result, users are able to receive impressive lumens for the pleasant pictures.
1080P Resolution – the 5G projector has 1920 x 1080P native resolution (support ultra 4K). With this display parameter, every picture detail will be visible to the viewers.
10,000:1 Contrast Ratio – it comes with 10,000:1 contrast ratio, which is way more than its rivals. Well, contrast plays an important role to present the content separating every color so that the human eyes will easily see it and differentiate it.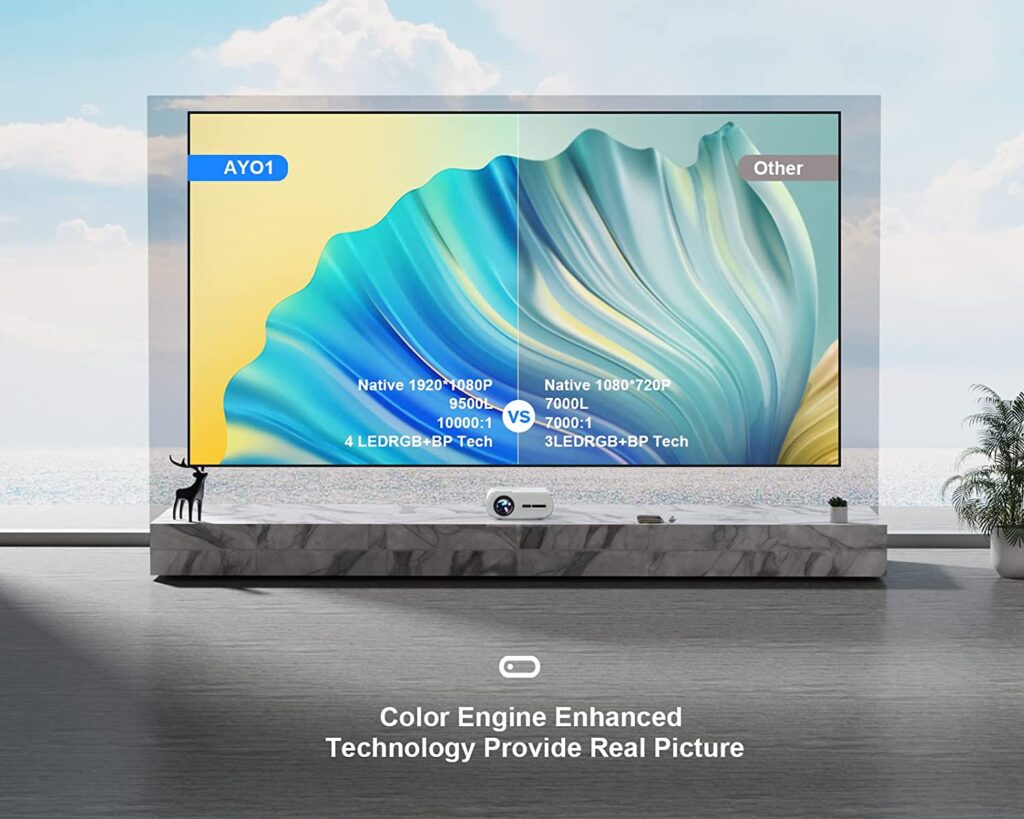 Input Ports, ZOOM Function and Infrared Receiver
Extensive Multimedia Connections – the ONOAYO 5G projector lets you connect various electronics such as TV Stick, TV Boxes, Smartphones, Audio Equipment and various Windows and Android devices. For the device connection, it has input ports such as dual-USB (Universal Serial Bus), dual-HDMI (High Definition Multimedia Interface), VGA (Video Graphics Array) and AV (Audio / Video).
You can see that above mentioned hardware interfaces are popularly used in modern devices. Therefore, you will not face any challenges for the connectivity because all the modern devices can easily be connected with this ONOAYO wireless projector.
ZOOM Function – well, it is written somewhere in the product description that YNOAYO WiFi projector has 75-percent image reduction capability. This is what the ZOOM function comes in.
Apart from the 75% image size minimization, the 1080P projector is 360° rotatable. Therefore, various installation ways will work. Users will be able to mount it on ceiling, tripod and desk as it supports front, rear and ceiling installation.
Infrared Receivers – the WiFi projector has dual-IR receivers. It is capable to get signals from a wide range. On the other hand, the remote control functionalities are very sensitive and easy to understand.
Dirt-free Sealant Optical Engine and State-Of-The-Art Cooling Mechanism
Dust-Free Optical Engine – dusts are greatly prevented because the projector has sealed optical engine. Therefore, black spots and other similar spots are greatly reduced.
Integrated Advanced Cooling Method – the noiseless ONOAYO projector has three fans that aptly regulate the internal temperature. Therefore, the heat is greatly dissipated and the entire system is kept cool for the best projection result. Minimized heat means increased life of the projector and good picture quality.
Please know that normal heat dissipation may cause yellow screen problem. You will not find such things in this advanced cooling projector. The 1080P projector is capable to minimize up to 90% of the yellow screen issues.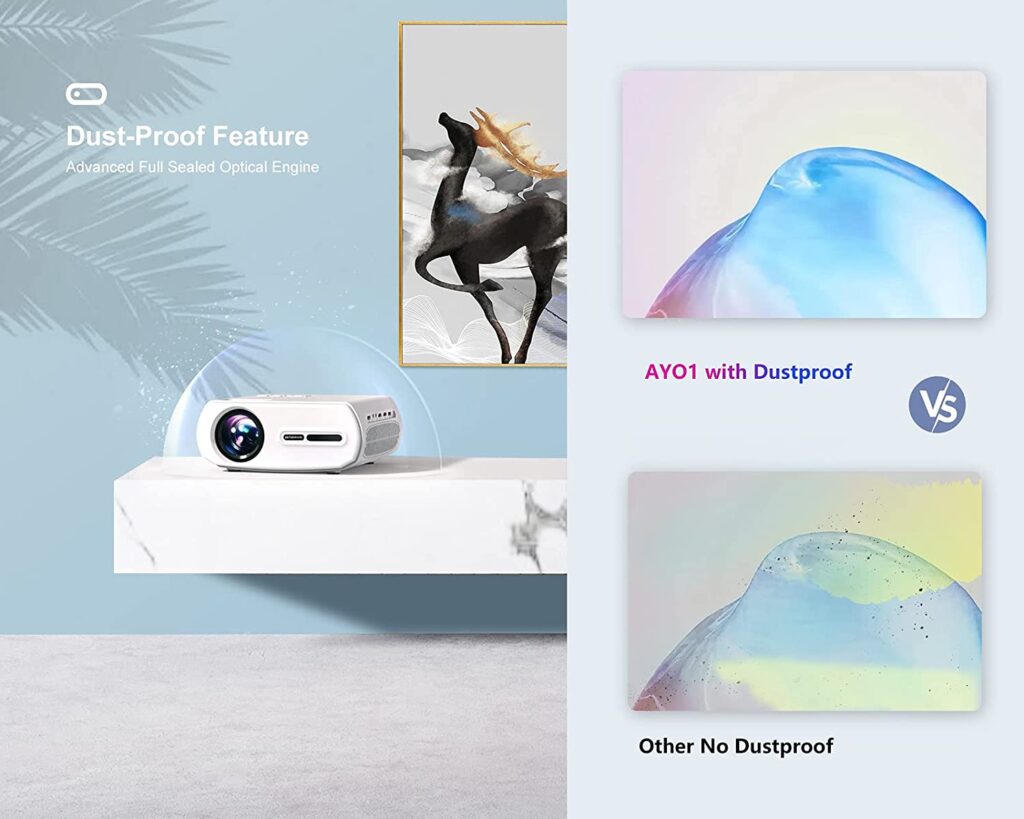 Extended Bulb Life, 3-Year Repair Warranty and Lifetime Technical Assistance
120,000 Hours Lamp Life – the ONOAYO 5G projector uses progressive German LED (Light-Emitting Diode) bulb with 120,000  hours of life.
Warranty – users do not need to worry if something went wrong as this projector is supported with 1-Year replacement, 3-Year repair warranty with lifelong technical support assurance. Any small parts such as remote controlled are replaced instantly and free of charge. To understand this ONOAYO wireless projector, users can view YouTube videos as well. Many relevant videos are posted on the YouTube website to help users understand this projector in a better way.
ONOAYO WiFi Projector Highlights
Brand: ONOAYO
Model: AYO1
Mounting Type: Ceiling, Wall and Tripod
Wattage: 65-watt
Connection Ports: USB, HDMI, VGA, AV, 3.5MM Audio, Headphone, Bluetooth
Brightness: 380 ANSI Lumens
Display Resolution: 1920 x 1080P
Contrast Ratio: 10,000:1
Bluetooth: Bidirectional Bluetooth 5.1
WiFi: Dual-band 2.4G / 5G WiFi
Speaker: Built-in Dual 8W Hi-Fi Speaker
Dust-free Sealed Optical Engine
Advanced Cooling System (3 Fans)
Dual IR receivers
75% ZOOM Function
120,000 Hours Lamp Life
1-Year Replacement and 3-Year Repair Warranty
5G Fast Wireless Screen Mirroring
Portable Design
400 Inches Large Screen
Carrying Bag Included
The important features and specifications are mentioned above. You can see that the ONOAYO 5G projector has many advanced features that may not be available in its competitors. This projector has been prepared in a portable design that makes it an impressive outdoor projector. It gives you huge 400 inches display size to watch your favorite content pleasantly. It has dual-band WiFi capability that delivers fast transmission result. The lamp life is 120,000, which will last for many decades.
Pros
Easy to setup
Focus adjustment is very easy.
High-quality picture production
Decent brightness level
Good audio from the built-in speakers
Easy connection with Bluetooth speakers
The ONOAYO projector comes well-packaged!
A small projector bag is included.
Clear instruction manual
Affordable price
Cons
A little noise but it is acceptable by users.
You can read the pros and cons. By reading the pros and cons of ONOAYO wireless projector, I can say that it one of the superb 1080P projectors that come at a small price. Most of the customers are happy with the purchase.
The ONOAYO Bluetooth projector is very easy to setup, easy to adjust many display settings. It comes with a good-quality projector bag and other required accessories.
ONOAYO 5G Projector Conclusion
At the end of this ONOAYO projector review, I will say "superb". You will not find projectors similar to this in the same price range. It has all: quality, performance, affordability, good customer service, impressive warranties and many others. Therefore, I will greatly recommend buying this ONOAYO projector that comes at a low price if you buy it from Amazon.
According to me, it is the NextGen projector that is full of advanced features and it fulfills the modern projection needs. I am sure the projector enthusiasts will love it.
Before you press the buy button, it is encouraged to read the pros and cons of this projector. Reading the pros and cons will surely clear most of the doubts and questions.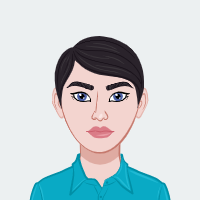 Nikita is a product reviewer who specializes in electronic products. She is an active member of several online forums and is always up-to-date on the latest products and research. Her reviews are detailed and honest, and her recommendations are always spot-on. If you're looking for a new electronic product, Nikita is the person to ask!