VIVO 100″ Portable Projector Screen stand with 100 inches diagonal (60 x 80 inches) is made in heavy duty tripod frame that is perfect for home, business and school use.
Vivo portable projector screen comes with crisp viewing angles up to 120° with a matte white surface diffusing light in all directions.
It comes with auto locking feature that lets you easily adjust the height of the screen at the press of a button.
You can twist the handle to lock the height into place. More importantly, it comes with global compatibility with LED, LCD or DLP projectors on the market.
Pros
Easy to set up
Sturdy
Less expensive than other comparable products
Well-made
The screen had a beautiful image
It was easy to set up and take down
The screen worked well in the meeting room at the hotel
It provides more than enough space to project a large image
The screen is quite bright and shows the image very well
Cons
Too big and cumbersome
Tends to unroll and unfold itself
No travel case
According to t he pros and cons of this Vivo 100-inch screen, it looks like a well-made screen. The projector screen comes with many advantages that may not be available  in others. The sturdy screen is an inexpensive product, shows beautiful images. Such screens are perfect for meeting rooms and hotel.
On the downside, the Vivo projector screen does not come with a travel case and it is a little hard roll because it tends to unroll itself.
---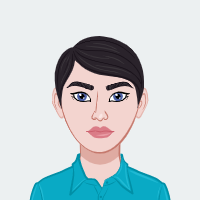 Nikita is a product reviewer who specializes in electronic products. She is an active member of several online forums and is always up-to-date on the latest products and research. Her reviews are detailed and honest, and her recommendations are always spot-on. If you're looking for a new electronic product, Nikita is the person to ask!