A wide range hd projectors are available on the market. There are countless brands of projectors. One of them is FANGOR. You can check FANGOR 1080P projector. It is a low price 1080P projector that has good characteristics and a low price.
The FANGOR HD projector comes with a tripod and it supports a large display size of up to 230 inches. This HD projector has many connection ports such as VGA, HDMI, USB etc. Using these popular connection ports, you will be able to connect any device you have. In case, you want to explore this projector, please remember its model number, which is F-506. The Fangor F-506 is a highly popular projector on various selling platforms. This projector is hugely popular on Amazon. I am able to see more than 5000 ratings on Amazon so you can calculate the popularity score of this projector yourself.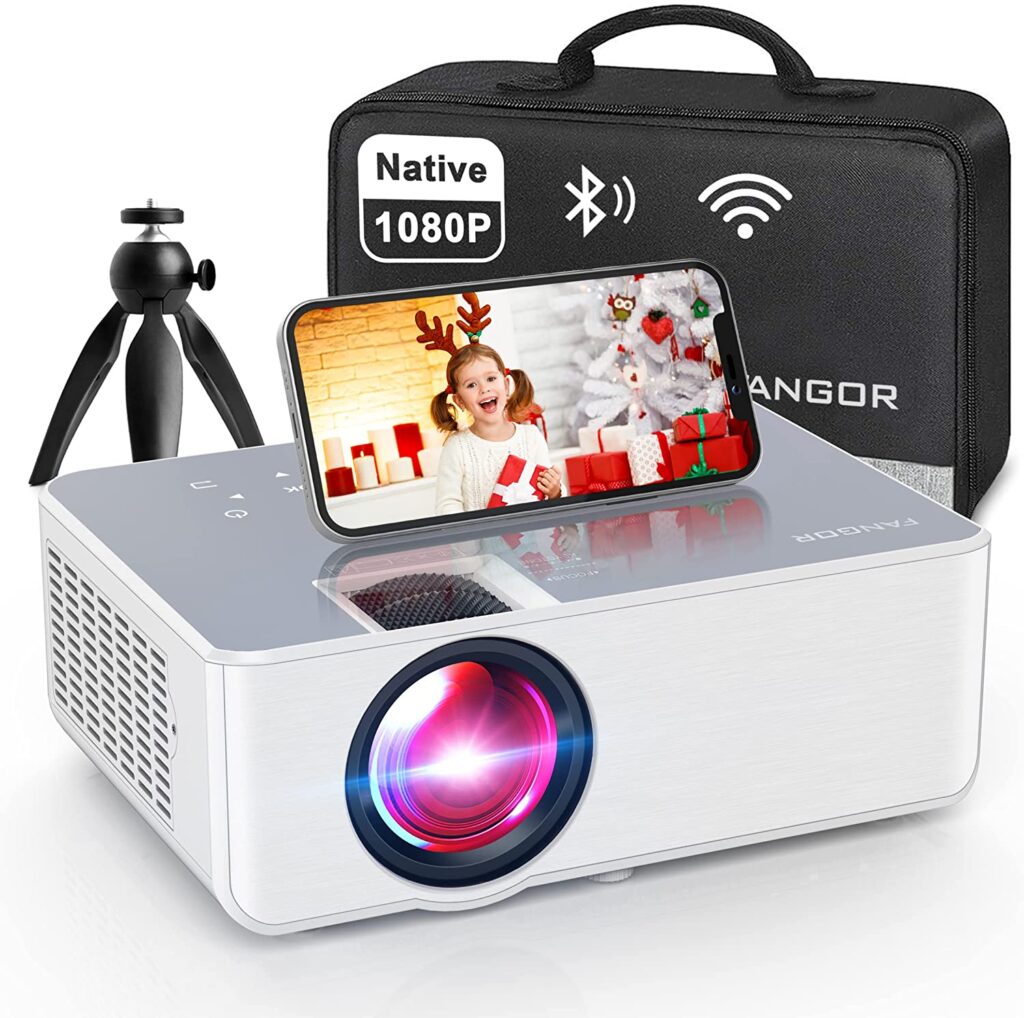 Built-in Stereo Sound Speaker & Bluetooth Connection
The FANGOR 1080P projector has integrated stereo surround speaker. Therefore, it is capable to deliver good sound quality. I am sure, you will enjoy the sound that comes from this HD projector. As the projector is Bluetooth compatible, you can easily connect a Bluetooth speaker and enjoy the great sound.
Please note that you will be not be able to connect your smartphone using the Bluetooth connection facility. However, you are free to connect other sound devices if you have.
Full HD FANGOR Projector with Native 1080P Display Resolution
The FANGOR HD projector can aptly provide detailed and clear images because FANGOR 506 has 1920 x 1080 native resolution and 10000:1 contrast ratio. The projector is capable to offer stunning pictures because it carries 6-layer glassed lens. Therefore, you will be able to enjoy the best quality video without any doubts.
WiFi Connection – the users will be able to enjoy the latest WiFi connection that is available in this FANGOR projector. The WiFi function of this projector works with most iOS and Android devices. Therefore, you will not require the complicated connection cable because the WiFi facility is for the seamless connection. In case, you are going to connect this projector with your phone, please make sure that both the devices (this projector and your mobile device) are on the same WiFi network.
Device Compatibility with FANGOR 1080P Projector
Users of this FANGOR projector do not complain about the device compatibility because it has a host of connection features. The portable projector is multi-purpose projection device. Therefore, it has popular connection sockets such as HDMI (High Definition Multimedia Interface), AV (Audio/Video), VGA (Video Graphics Array) and SD card. Using these famous connection ports, you can link a wide range of devices such as personal computer, tablets, laptops, Chrome Book, Micro SD card, USB flash drive and so on.
According to the manufacture's warning, users will not be able to watch content from some channels such as Netflix, Amazon Prime, Disney, Hulu on a direct mirror screen connection. To play these copyrighted content, users must connect with TV stick.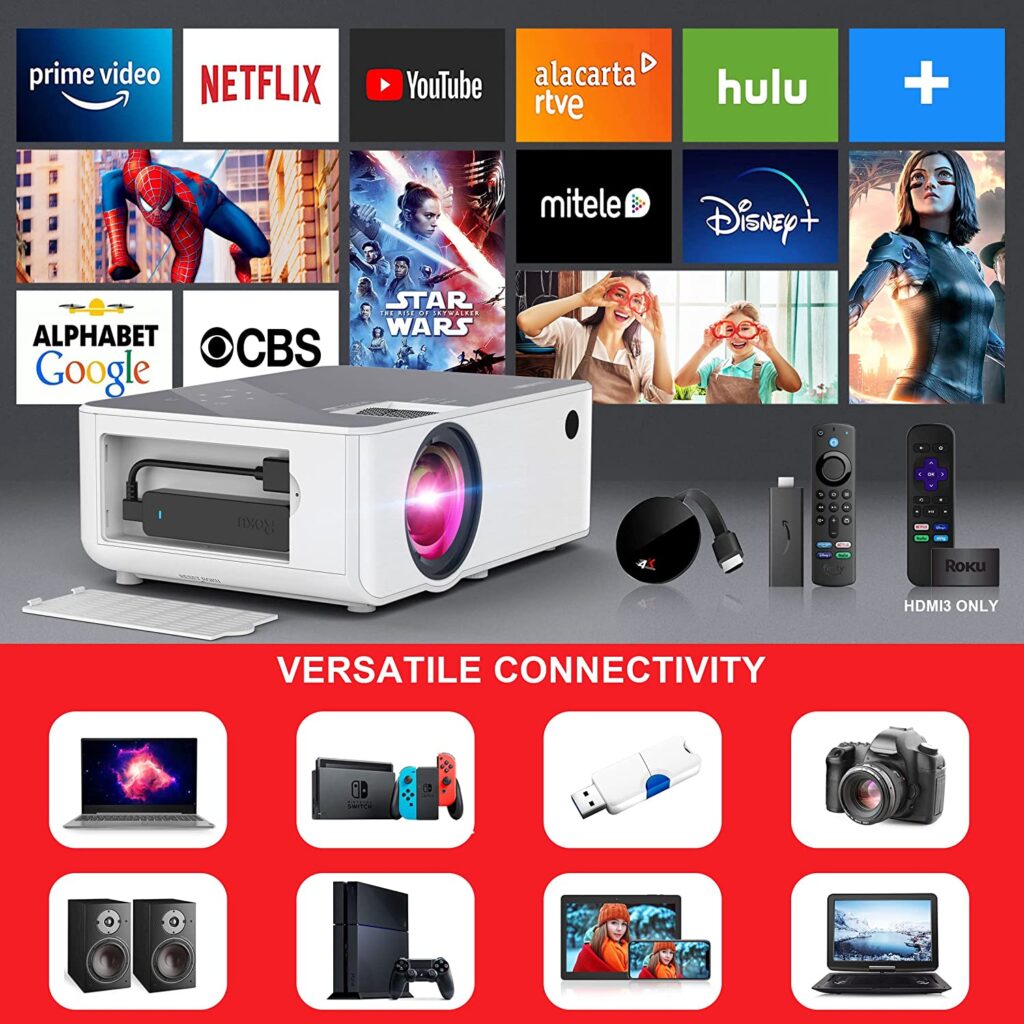 Award-Winning Customer Service Team
FANGOR is devoted to satisfy its customers by offering good quality projection device and other electronics. It makes too much effort to design home WiFi projectors to make its users happy. Generally, FANGOR customers are always happy with these high quality projectors. In case, any wrong thing happens in your projector, it is encouraged to contact the dedicated customer service team. You will be assisted in a good manner. According to the situation, either your money will be refunded, product will be replaced or it may be repaired. The FANGOR 1080P projector comes with 6 months guarantee and 2 years technical support. By mistakes, if users have received a broken projector or any part is not according to the product description, the manufacturer will send a new product for free. Of course, for this, the customer has to inform about it.
List of Main Features & Specifications
1920 x 1080 Native Resolution
65,000 Hours Lamp Life
WiFi Wireless Screen Mirroring
HiFi Stereo Speakers
Up To 230 Inches Screen Size
10,000:1 High Contrast Ratio
Connection Ports: VGA / USB / 2 x HDMI / Micro SD / AV / Audio
Carry Case Included
Eye Protection Capability (Diffuse Reflection Softly Protects Your Eyes from Eyestrain)
Sleep Timer Shutdown
Multiple Installation Methods
Focus & Keystone Correction
The prime features and specifications of FANGOR 1080P projector have be mentioned in the above list. You can see the projector has good specs. It has multiple connection ports to connect any device you have. The projector gives you up to 230 inches large screen to watch movies, play games and watch TV shows.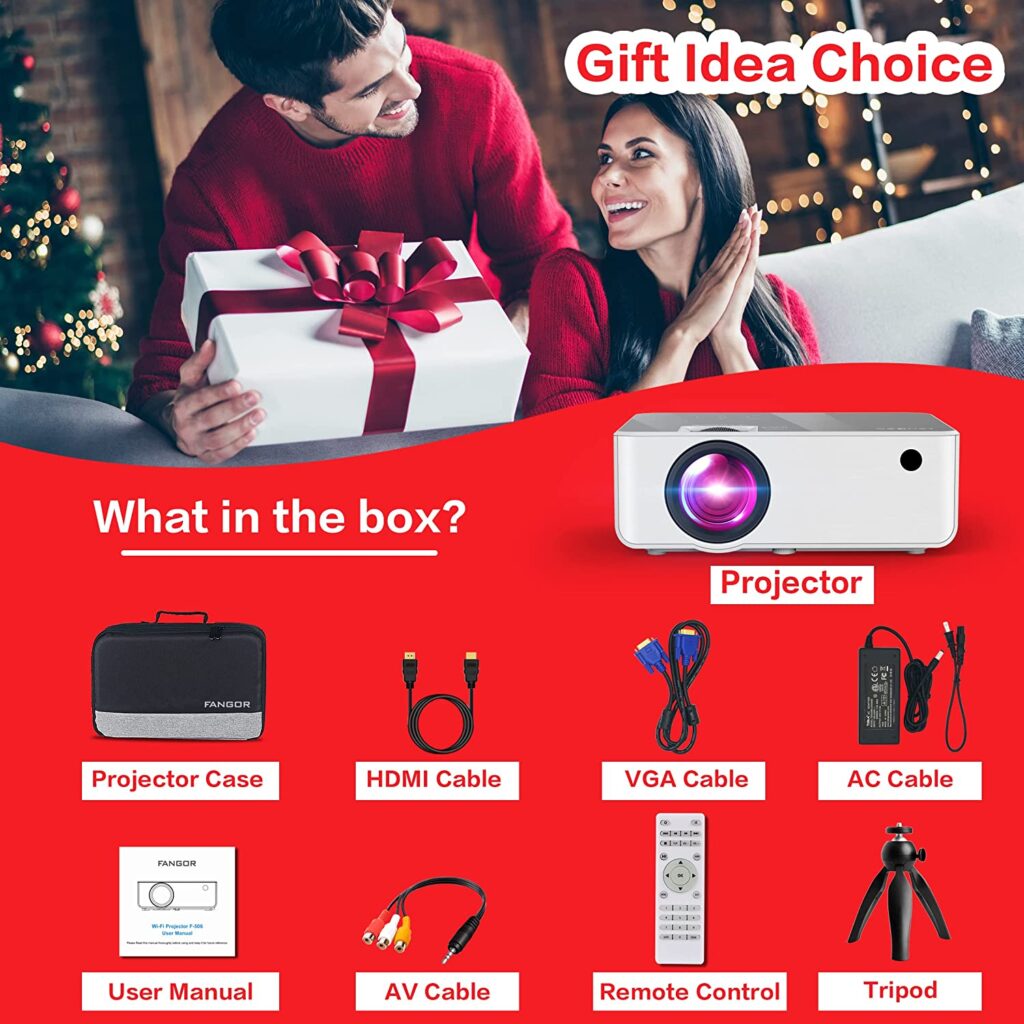 Pros
Good performance according to many users on Amazon
Easy to setup and easy to operate
True 1080P picture quality
Cons
Some users mentioned in their review that the HDMI connector cannot be rotated.
According to a user, it is not compatible with Amazon Fire TV and Roku
Some users are not happy with the customer service as they were offered a gift if they would delete their review.
It will only work in a dark environment.
Well, reading the pros and cons, one can say that this is an average quality projector. It does not have too many pros, rather it has too many negatives. In case, you want to buy it, please research on your own before you commit to press the buy button.
Conclusion – FANGOR 1080P Projector
As a final thought, I will not recommend buying this video projector. You can read the list of pros and cons that will tell you the truth. The FANGOR 1080P projector does not have too many pros to mention here. Many negative reviews have been posted on Amazon so please research more on this before you buy it.
FANGOR Projector Images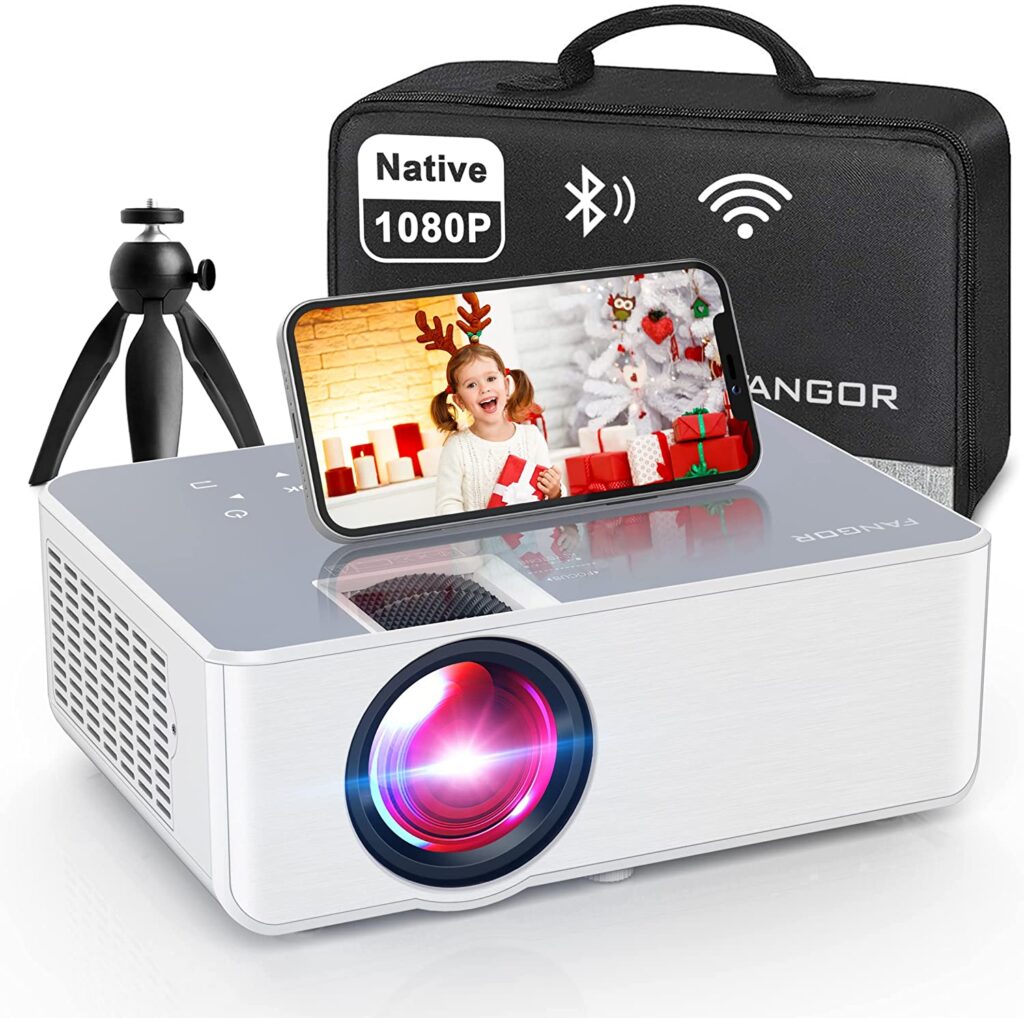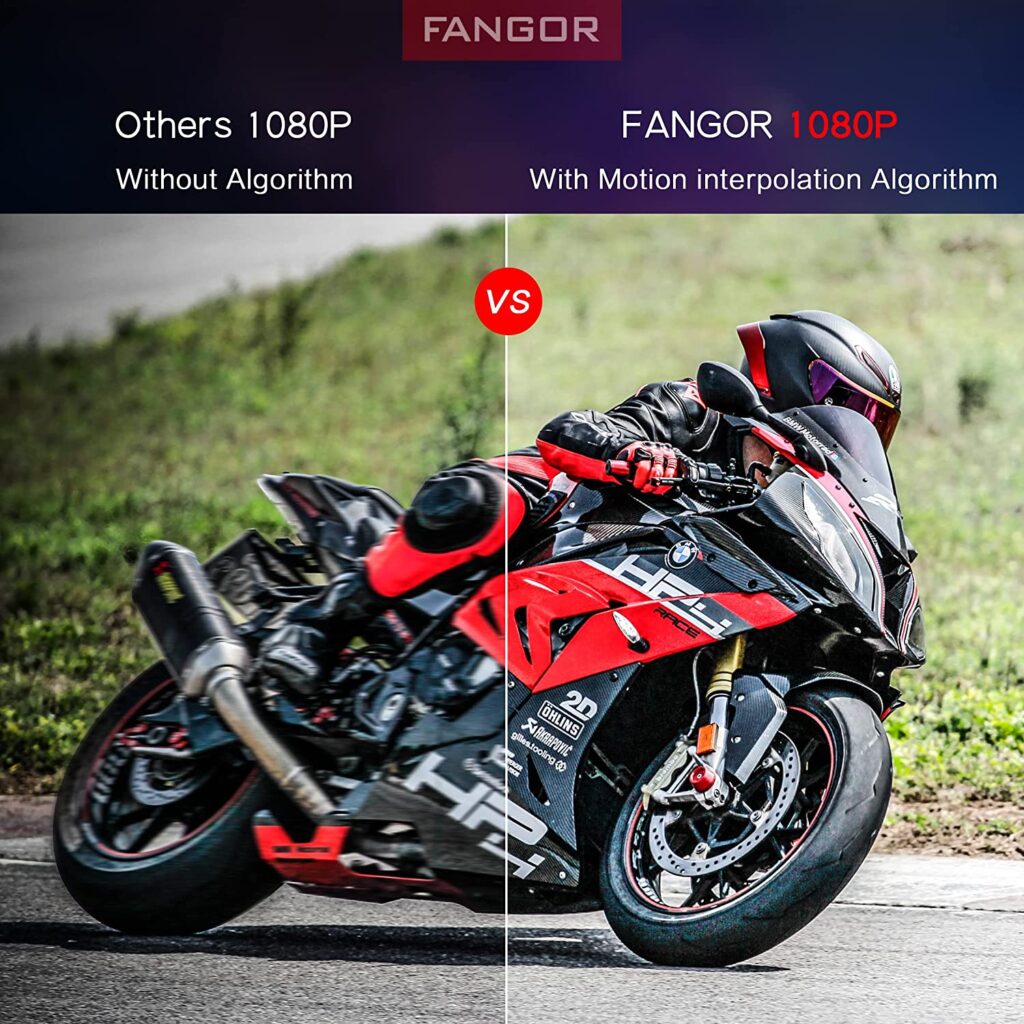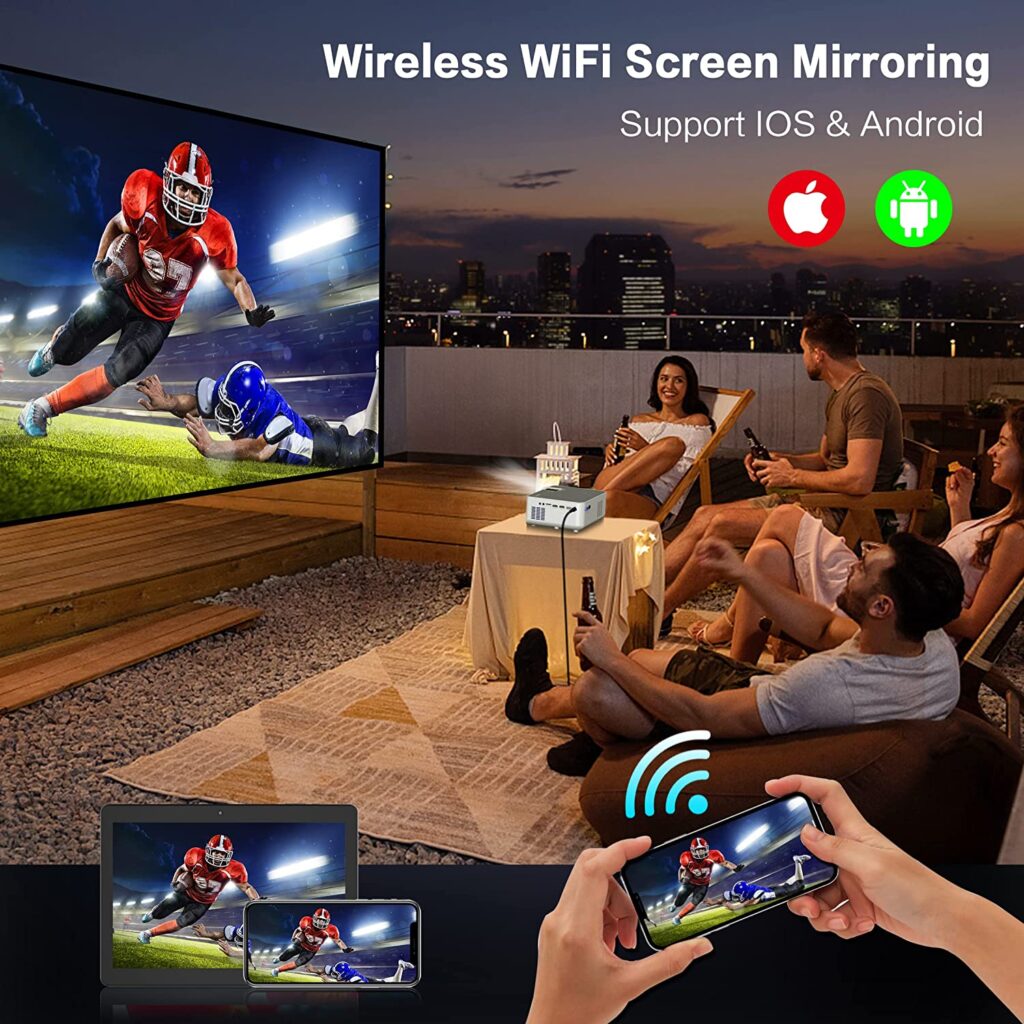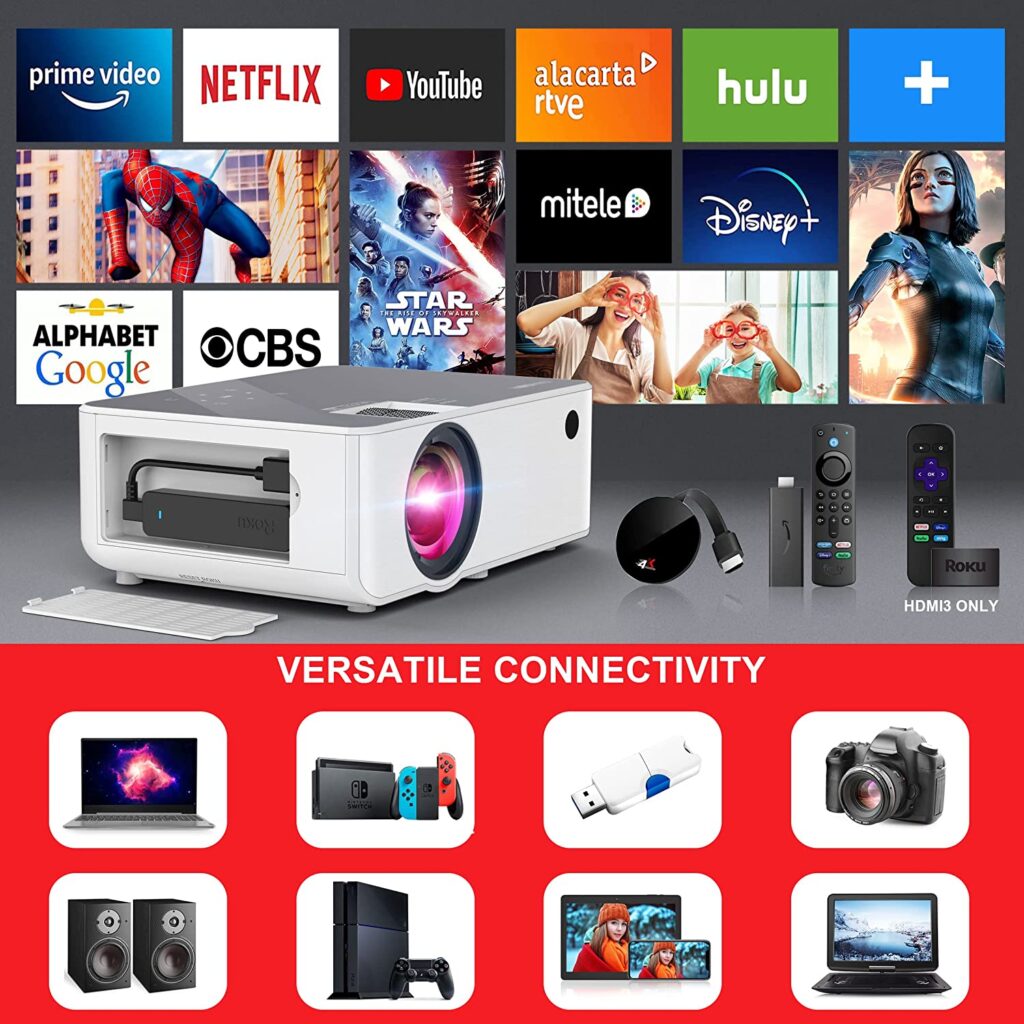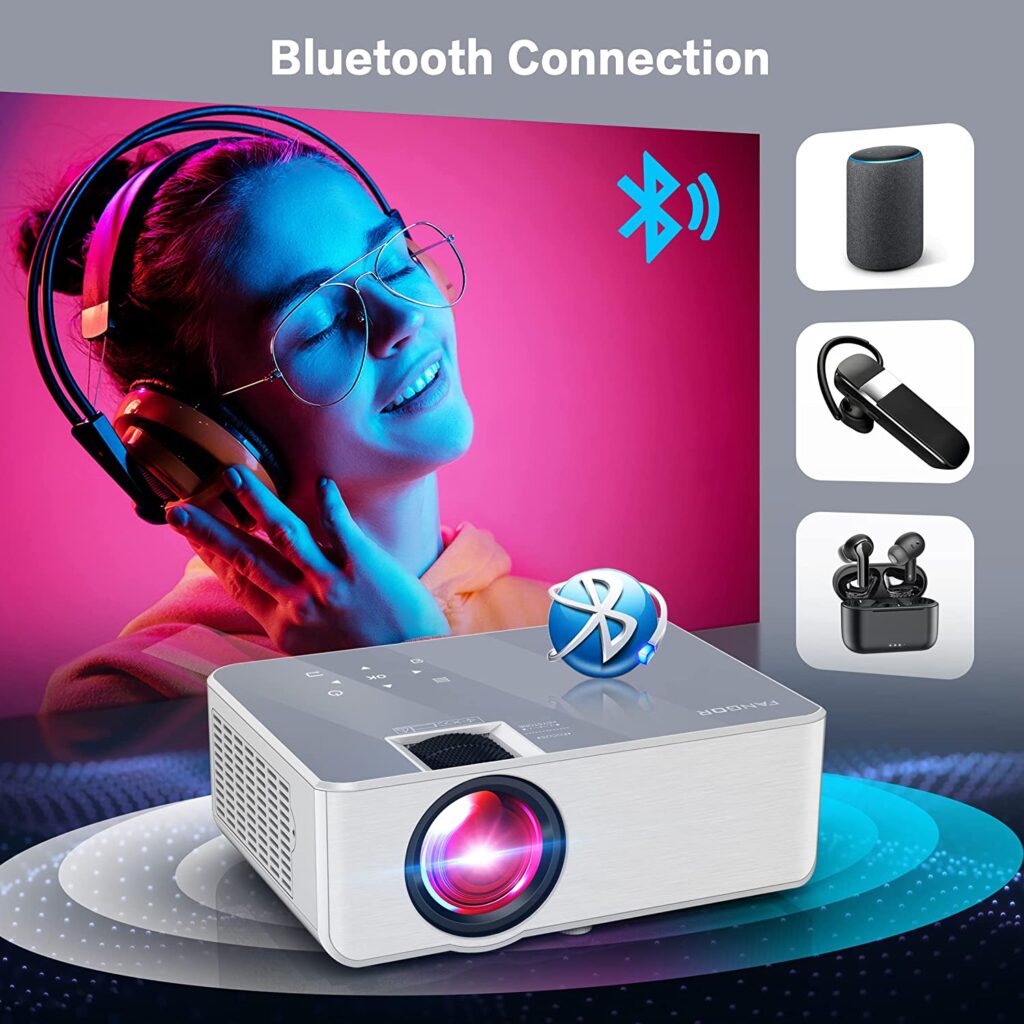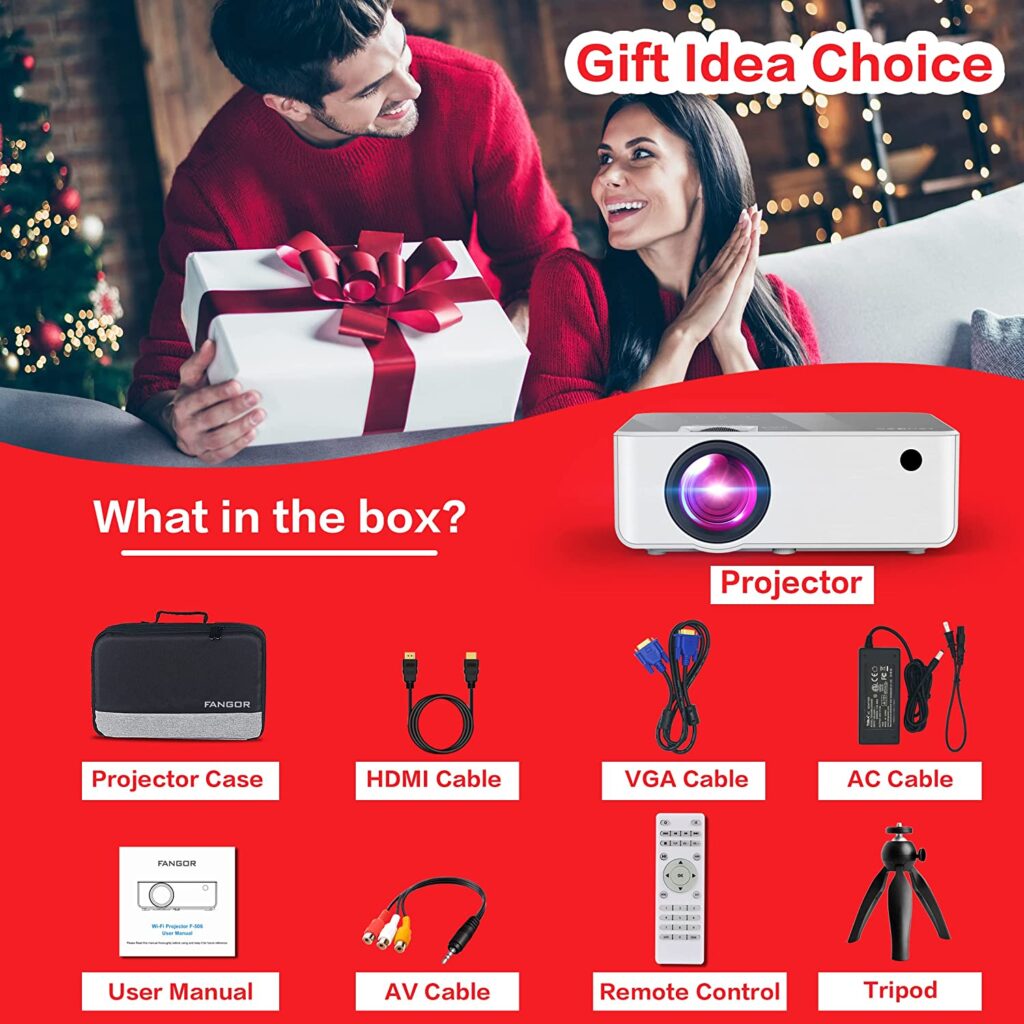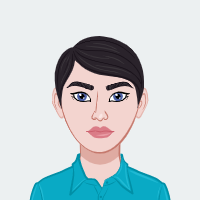 Nikita is a product reviewer who specializes in electronic products. She is an active member of several online forums and is always up-to-date on the latest products and research. Her reviews are detailed and honest, and her recommendations are always spot-on. If you're looking for a new electronic product, Nikita is the person to ask!