Starry night light projectors are manufactured by countless brands. One of them is XDO. You can check XDO night light projector. It is a 3-in-1 galaxy star projector that comes with many features for the ease of use, ease of decoration and great sleeping experience at night.
To be honest, the XDO night light projector is not hugely popular; it comes from a new brand, which is XDO. The starry light device comes with a remote control and other supported accessories. It is perfect for both kids and adults. You can place it in a bedroom, use it in parties, for home decoration. People use it for many festive times to decorate the moments with the colorful lights. The galaxy projector is based on infrared light source for the wonderful performance.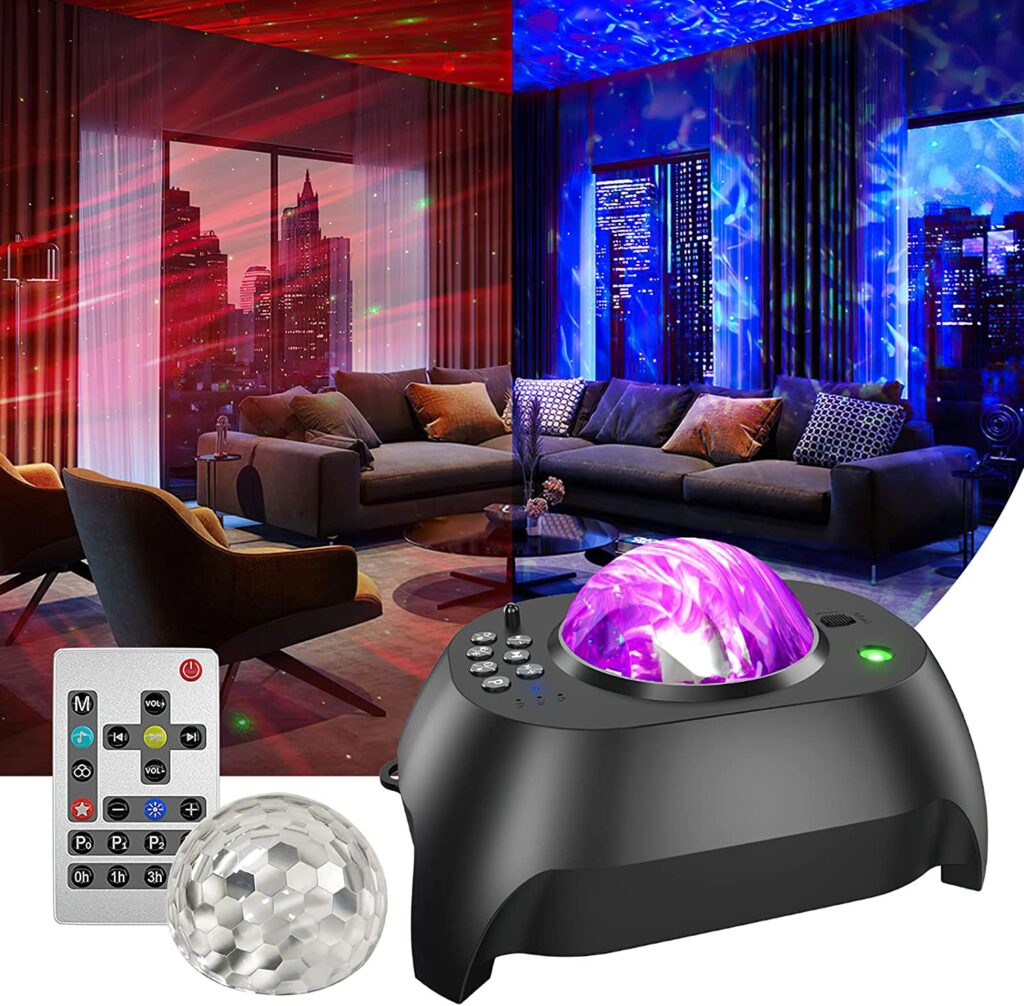 XDO Starry Light Projector – Auto-Off Timer and Multiple Lighting Modes
The XDO projector has an auto-off timer. You can set the auto-off timer for a pre-defined period of time; for example hour-hour, 3-hour and 6-hour. So you do not have to worry if you forgot to turn off the projector as it will auto-off after a pre-configured time.
Many lighting modes – the starry projector has 15 lighting modes with 3-level of light rotation speed. The good thing in this projector light is that it can sync with the music beat. Therefore, it creates an amazing lighting effect based on the musical sound. Such projector light can be the best gift for kids, friends, families, relatives etc.
Sound Performance and Remote Control of XDO Galaxy Projector Light
The starry light projector can be connected with an external speaker and a sound machine. As a result, you can connect it with your smartphone using the Bluetooth connection and play music directly from your smartphone. Therefore, you will be able to sync it with the music beat that is being played in your smartphone. Moreover, you can use this projector light as white noise sound machine at the time of sleep.
Remote control – the XDO projector comes with a remote control that can be connected via the infrared sensor. When you use the remote control, you have many options to operate this projector light as you can independently turn on/off the star light from an appropriate distance. You can play music, stop music, control brightness. It has rotational speed that can be controlled away from the projector.
3-in-1 Aurora Light Projector
The XDO starry light projector has three main functions. You can use this multi-functional night light projector for the northern lights, Bluetooth speaker connection and white noise sound machine. It brings the starry night sky into your room and converts the room ceiling into the aurora night sky. Therefore, you are able to enjoy the colorful lights.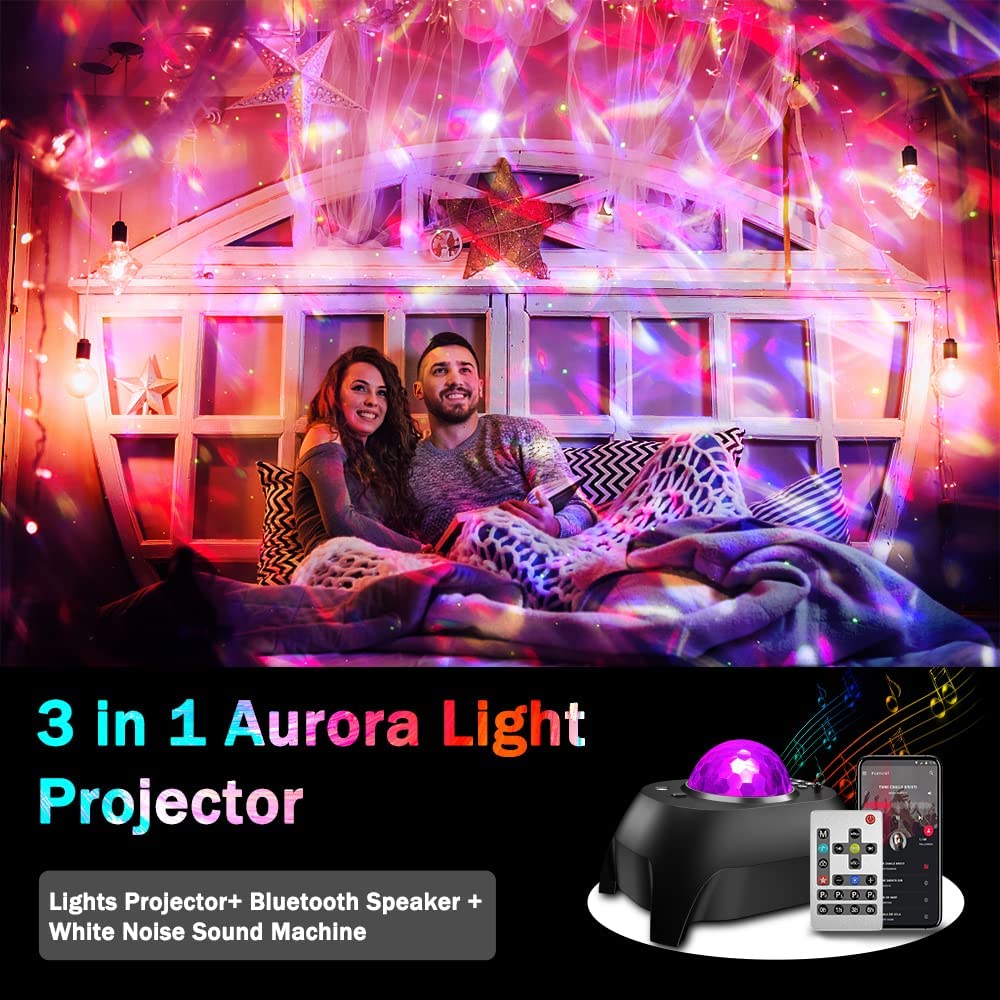 Important Features & Functions of XDO Aurora Light Projector
15 lighting colors
8 white noise and soothing music
4 light flowing speed
3 brightness
2 lighting effects
Bluetooth speaker
Auto-off timer
Remote control
Sync to the beat of the music
3 levels of brightness (30%, 60%, 100%)
Perfect for parties, gathering, dating, festival gift, relaxation
Product dimensions: 100-inch depth, 100-inch width and 100-inch height
3-in-1 aurora light projector: northern lights projector, Bluetooth speaker and white noise sound machine
Multiple lighting modes
The important highlights on the XDO starry projector are mentioned here. You can see the night light projector can sync to the beat of the music. It has Bluetooth speaker and many lighting colors for the different light effects. It has auto-off timer, remote control for all your convenience.
Q&A – XDO Night Light Projector
Q: do the lights move on the ceiling?
A: the XDO starry light projector has total 15 lighting modes and 4-levels of light speeds. It can sync with music beat and flashes as per the musical beats to create amazing lighting effects. It has green laser light to fill your ceiling with starlight.
Q: is the projection speed is good enough to reach the tree height as I plan to use it in camping?
A: the light projector has two hemispherical lenses for aurora effect and ocean wave effect. Therefore, it is able to create different lighting atmosphere. Please note that this projector light is only suitable for bedtime, home party, birthday party, game room, home theater, friends gathering and indoor decoration.
Q: can you tell me more about the light effects of this galaxy projector?
A: it has eight soothing music, can also be used as sound machine for sleeping, meditation and relaxation. You can easily connect it with a smartphone for playing music using the Bluetooth connection. The flashing music lights are really amazing to watch, it can be a wonderful experience.
Q: Does it come with a Bluetooth function? Can I use it to play my favorite music?
A: Yes, the XDO night light projector has the Bluetooth functionality. After successful Bluetooth connection, you will be able to play music and songs directly from your smartphone.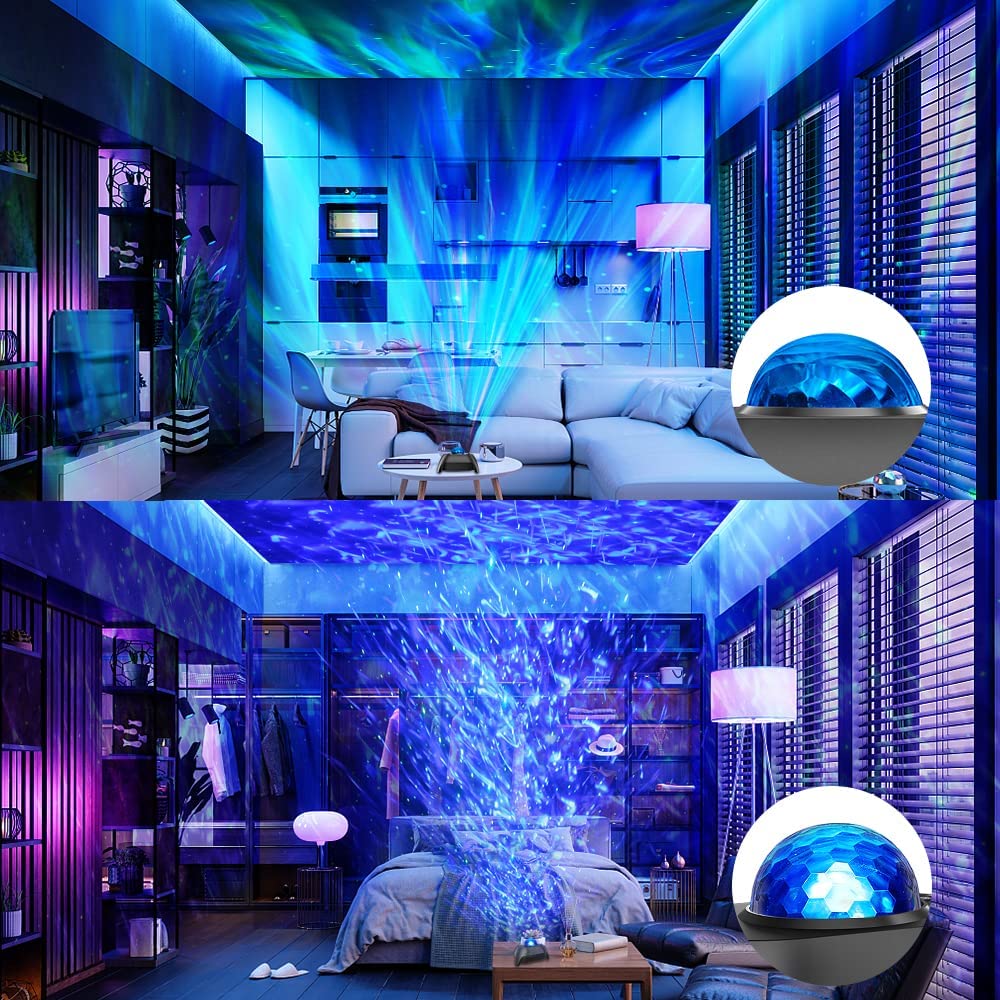 Pros – XDO Starry Galaxy Light Projector
It is an awesome night light projector.
Remote control is included.
A great little light and Bluetooth projector
Good quality speaker
Two light caps to reflect on ceiling or wall
Sturdy stand
Delivers good lighting performance at night
The amazing night light projector is easy to setup and use.
Kids love it.
Awesome price
In the list of pros, you can see it has good features, capabilities and functions. According to many users, it is a good little light projector which delivers good lighting output at night. Especially, kids love this colorful light projector. It has a sturdy stand, remote control, Bluetooth functionality and good quality speaker.
Cons – 3-In-1 Colorful Lights Projector
The manual is a little difficult to understand though it is not too difficult.
The XDO night light projector does not have too many cons. I scanned various reviews and found that that the manual is a little difficult to understand. Apart from this problem, you will not find any others.
Conclusion
In short, the XDO Starry Galaxy Projector comes at a low price and delivers good performance. This decorative product is perfect for many festive occasions. You can use it on the birthday party, for home decoration, sleeping light and sound and much more.
More Images of XDO Galaxy Projector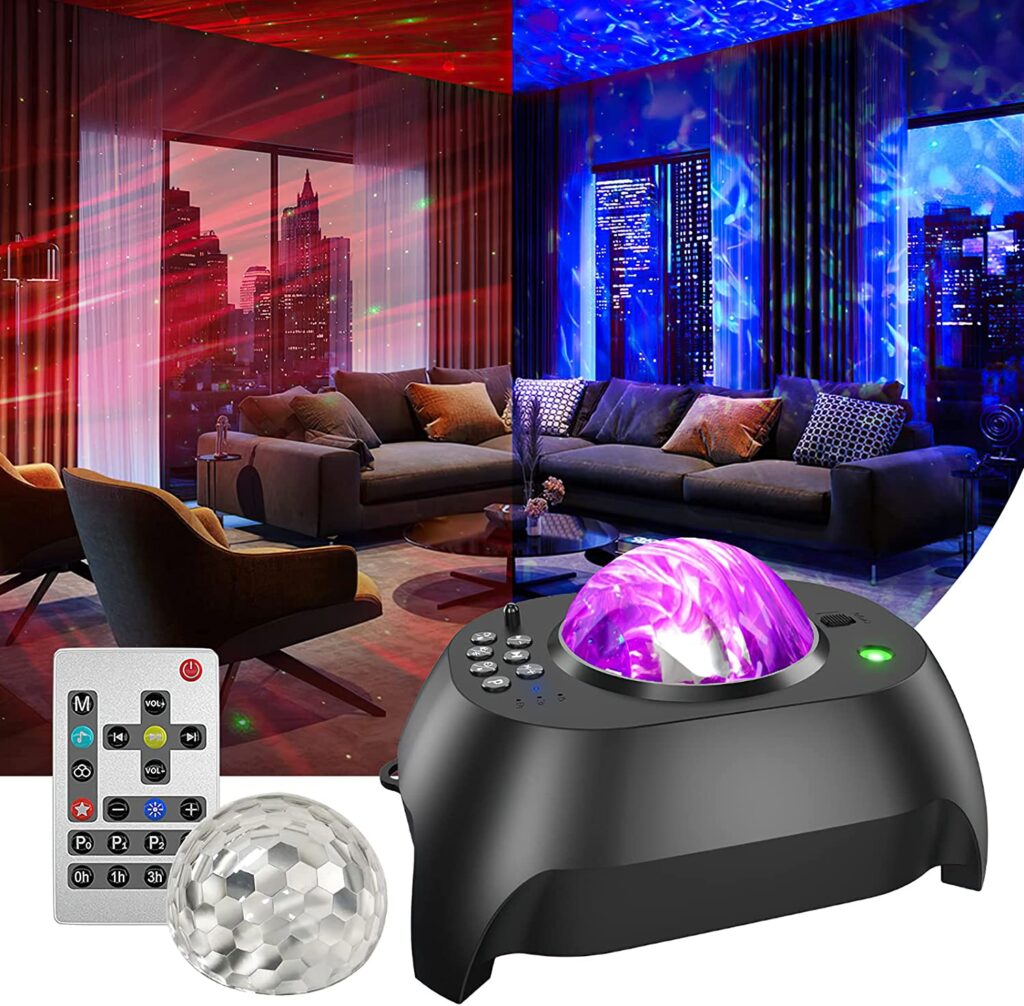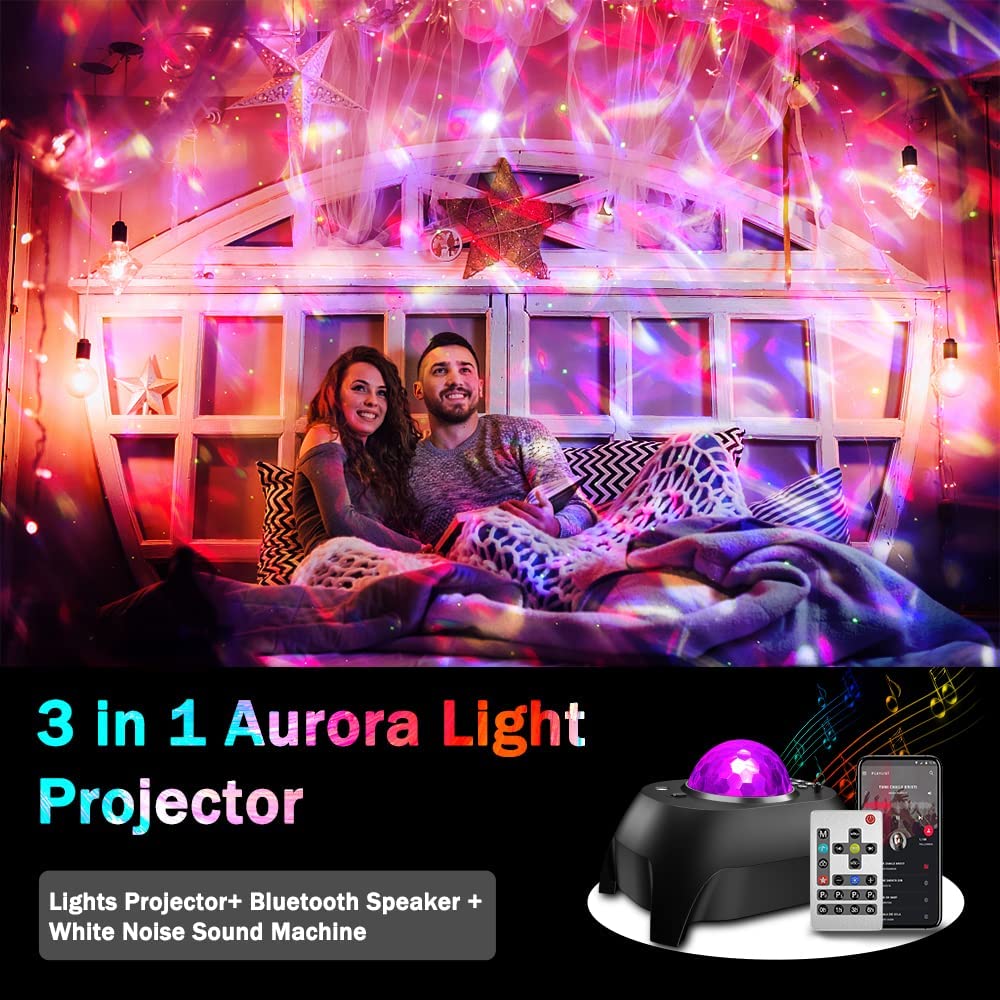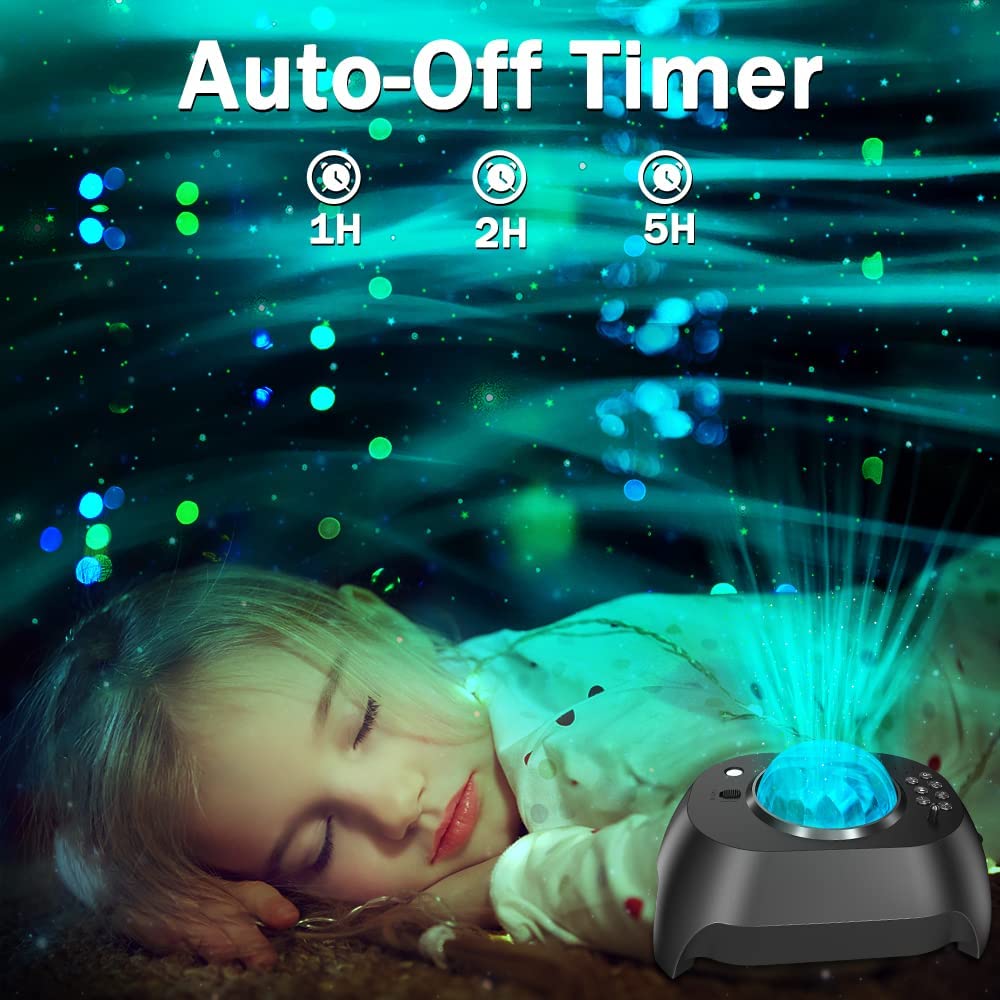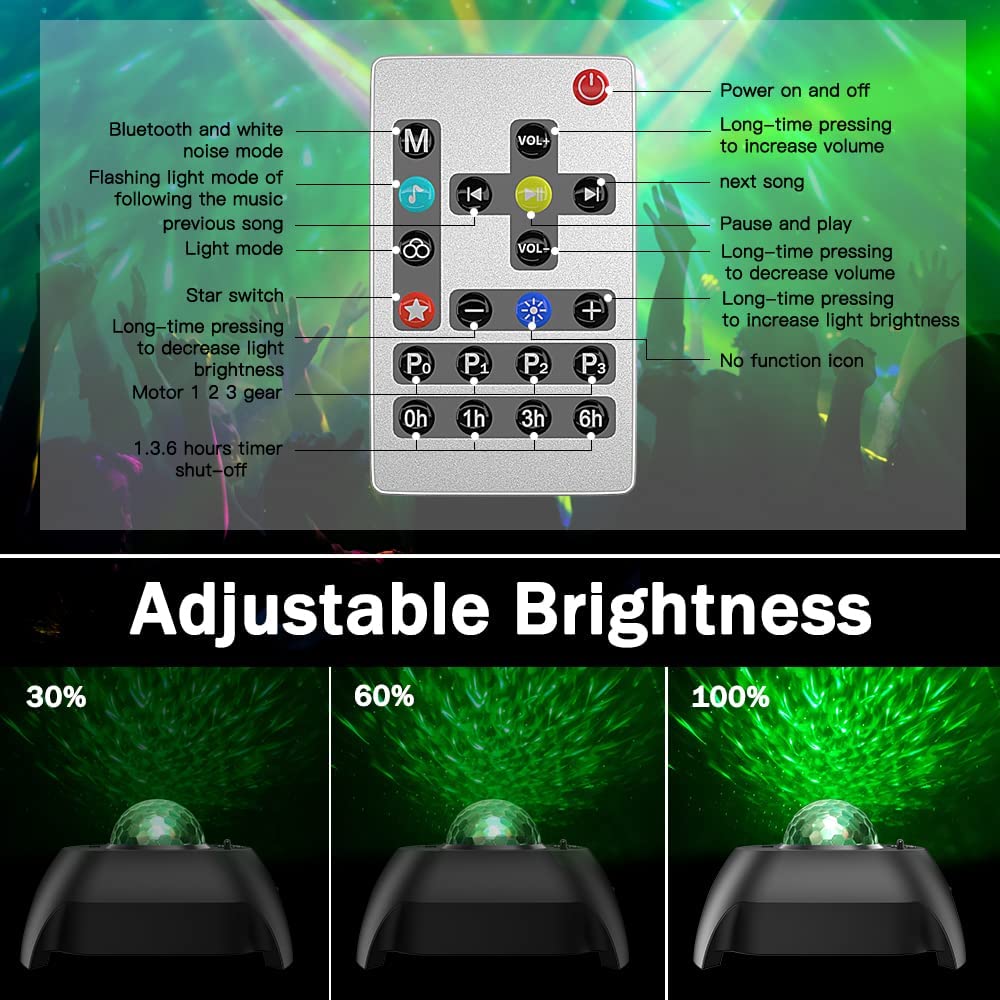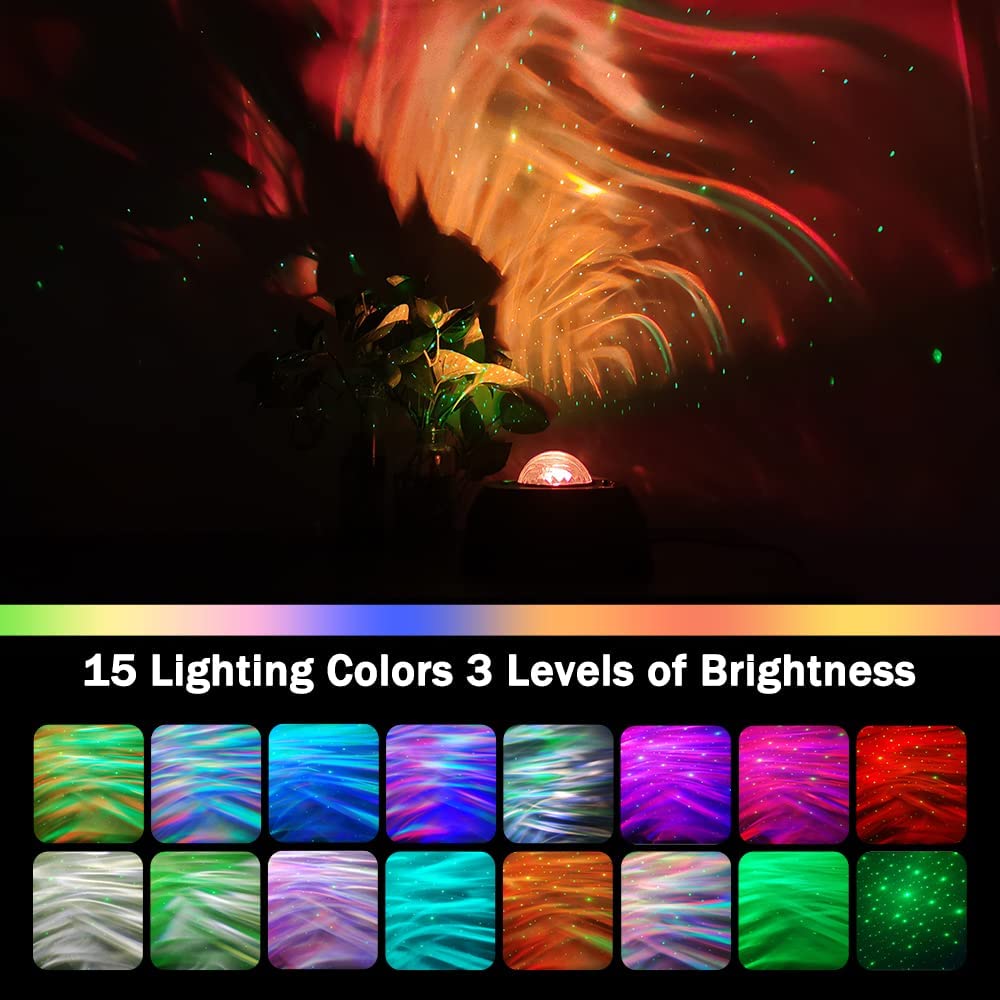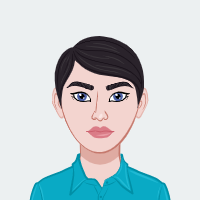 Nikita is a product reviewer who specializes in electronic products. She is an active member of several online forums and is always up-to-date on the latest products and research. Her reviews are detailed and honest, and her recommendations are always spot-on. If you're looking for a new electronic product, Nikita is the person to ask!