Wemax as a projector brand name is trending today. It has various DLP projectors with a unique look and design. In this post, you will learn about WEMAX DLP Projector, its specifications and features. The uniquely designed Wemax projector comes with NextGen features so it is very popular among the multimedia enthusiasts.
The 1080P FHD mini projector has many capabilities such as 4K support, Dolby audio, 3-hour battery life, auto focus and many others. For the seamless and uninterrupted connectivity, the DLP projector has hardware interfaces such as USB 2.0, HDMI and Bluetooth capabilities.
According to the Wemax DLP projector review, it has already thousands of happy users and it sells at a good price on Amazon.com website. In case, you want to buy this projection device now, please visit Amazon.com and buy it from there. At the time of writing this post, I can see that the DLP 4K projector is available with an exciting discount.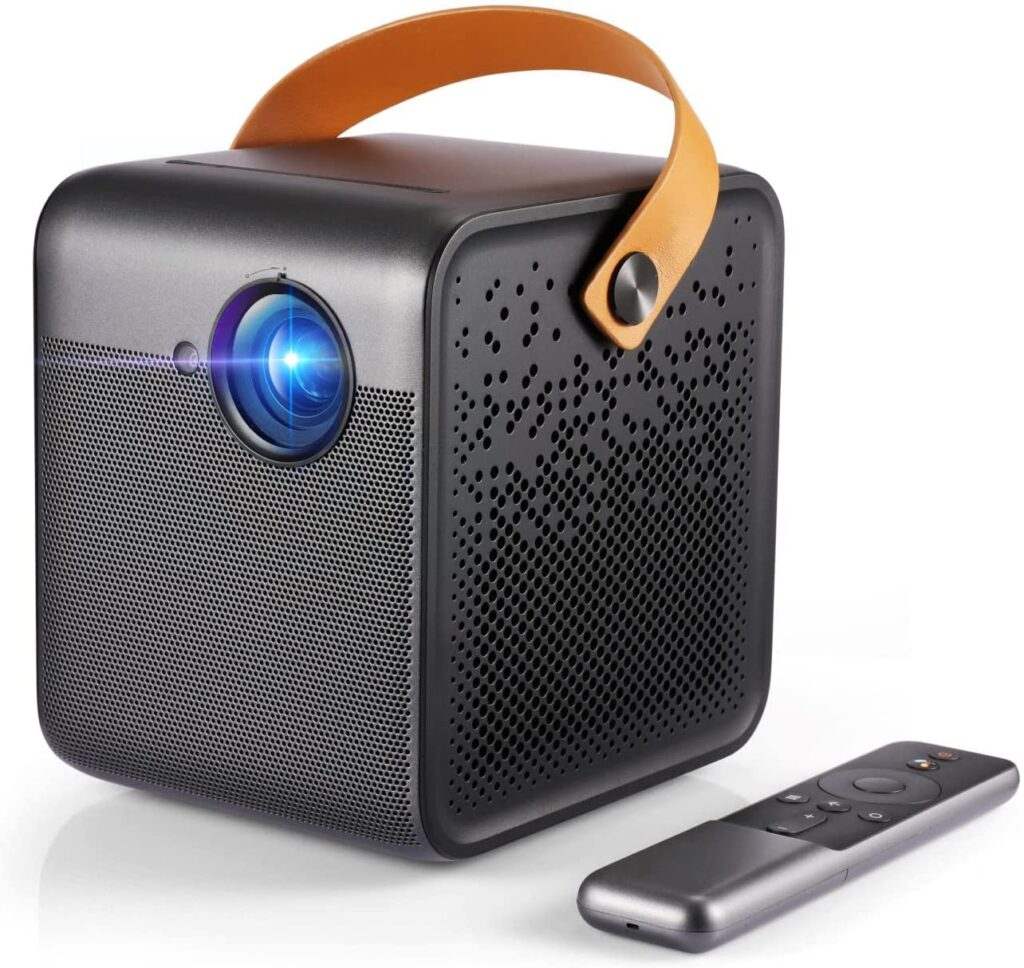 Various Ways to Connect Wemax Projector with Your Preferred Devices
As mentioned above, the Wemax DLP projector lets you connect your devices using various connection ports such as HDMI, USB 2.0, 3.5mm audio jack and Bluetooth. Therefore, you can easily plug your preferred devices and enjoy the great moments. Using the popular connection ports such as HDMI and USB, you can easily connect numerous entertainment electronics. You can connect WEMAX Dice with your laptop, gaming platforms, extend audio equipment as it comes with a 3.5mm audio jack and you can configure sound-bar for the pleasant voice quality.
Wemax DLP Mini Projector Is Great for a Large-Screen Entertainment
Now is the time to enjoy your favorite content such as games, movies and TV shows on a large screen. This projector gives you a 120-inch large screen. The large screen has 1.2:1 projection ratio. The Dice projector delivers stunning images from 40-inch to 120-inch size at an appropriate distance from 3.9 feet to 11.9 feet. You can see the above mentioned display specifications.
With such display attributes, you will entertain yourself sitting at home, no need to go to a movie theater or somewhere else.
Wemax Dice Has Built-in Android TV to Entertain You
WEMAX DLP projector lets you download your favorite apps directly from Google Play. Therefore, you can easily download popular apps such as YouTube, Prime Video, Disney Plus, Hulu, HBO and many others.
Not only this, the Dice projector comes with mirroring function. Using the mirroring capability of this video projector, you can mirror your devices wirelessly and watch movies, play games and do whatever you want to fulfill your entertainment needs.
Wemax 4K Projector Is a Portable Entertainment Device for Out-goers
Such portable 4k projectors are perfect for the outdoor movies and games. It comes with a 16000 mAh battery that can run continuously for 3 hours. Therefore, you can easily watch one or two movies or play games for 3 hours.
You can use this portable projector for the outdoor evening shows, screenings and playing games. It will give you a theater-like experience when you watch your favorite content.
Wemax Dice Projector Gives You 700 ANSI Lumens Brightness & 1080P FHD to Deliver Good Images
The 700 ANSI DLP projector comes with 4-channel LED RGB + BP technology, which is considered 20% brighter than the 3-channel traditional LED projectors. Moreover, the Dice projector is based on a DLP technology, which is advanced with the help of 4-channel LED light source. Therefore, it will give you endless FHD entertainment at the 700 ANSI brightness. For the good quality display, the Wemax projector has 1920 x 1080 pixel resolution and it supports 4K too.
The Dice Projector Has Four Points Keystone Correction to Deal with Angles
With this Wemax DLP projector, you will be able to adjust the display size up to 45° both horizontally and vertically. You can put it on any angle. It has the official Smart Keystone Correction feature that does the adjustment tasks very well. With such settings, you will receive the best viewing experience.
You can use the auto focus feature for the immediate clarity of the picture. I am sure, you will love this setting because it is done automatically. You don't have to go into the manual setting hassle.
Theater-Like Audio Quality Comes from Wemax Dice Projector – Dolby Audio
For the cinema-like audio, the WeMax 1080P projector comes with two built-in Dolby and DTS speakers. Moreover, you are able to use this projector like a standalone speakers using its Bluetooth capability. Therefore, you will not have any issues related to the audio quality because the projector gives you the best audio quality with cinematic sound.
Highlights of WeMax Dice DLP 4K Projector
WEMAX brand
WMXDICEPROJ model number
Bluetooth, USB and HDMI connections
Table mountable
700 ANSI brightness
1080P FHD for extraordinary clarity
DLP technology
4 points keystone correction
Dolby audio
16000 mAh battery
Built-in Android TV (download your favorite apps from Google Play)
120 inches large screen size
The highlights of the Wemax DLP projector are mentioned above. If you scan the list of highlights, you will understand the projector very well so it is encouraged to read that. The DLP projector has good 700 ANSI brightness, 4 keystone correction, 1080P resolution and dual audios.
Pros of WeMax Dice DLP 4K Projector
Very bright
Perfect for outdoor movies
Longer cord
Excellent built-in audio
Good build quality
Responsive customer service
Good battery life as advertised
Appropriate price
Great image and good color
Keystone correction works perfectly
The list of pros of the Wemax video projector tells everything. Seeing the list, anyone can recommend it for buying. The DLP projector delivers great quality images, has good battery life and good build quality.
Cons of FHD Portable Projector
The headphone out is not too loud.
Some APPs don't work very well.
I did not find many cons in this Wemax projector. I found two cons that are mentioned above. On Amazon, some users have complained about the headphone out audio and some apps do not work properly in the Android TV.
Conclusion – WEMAX DLP Projector
At the end, the WEMAX 1080P projector looks very good to me. I will highly recommend it for buying. You can see the list of pros; they are taken from Amazon users reviews. According to the pros, the picture quality is stunning, the keystone correction feature works very well and the projector is supported with a friendly customer service.
WEMAX Projector Images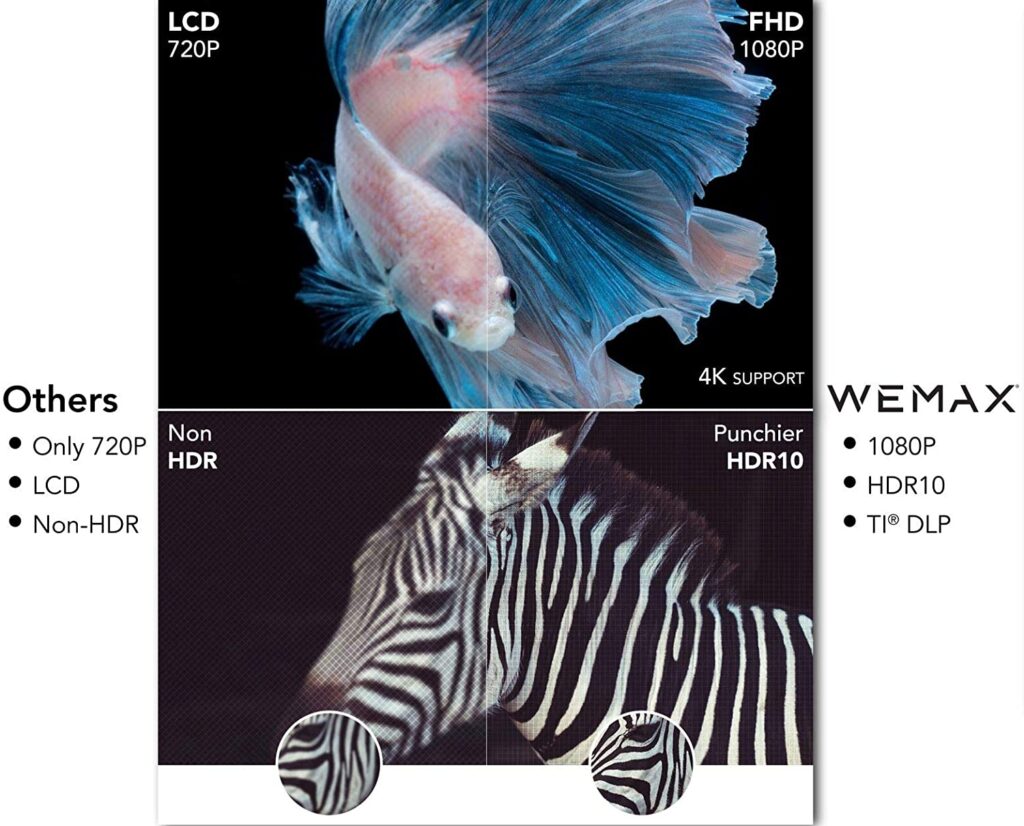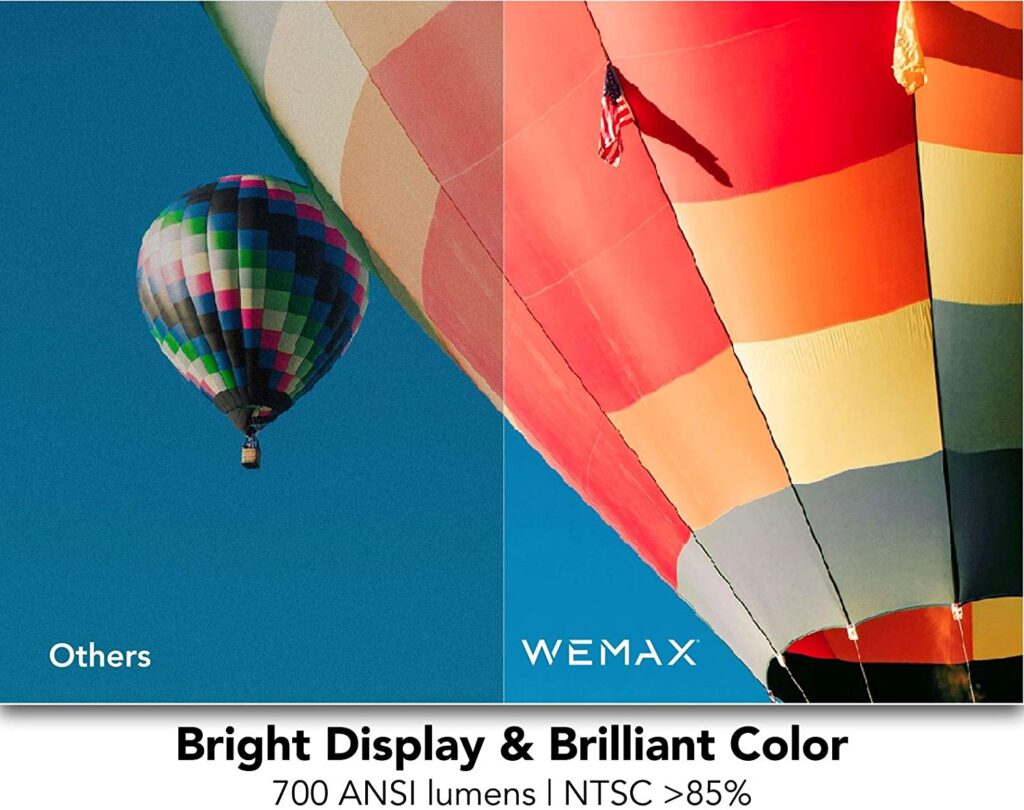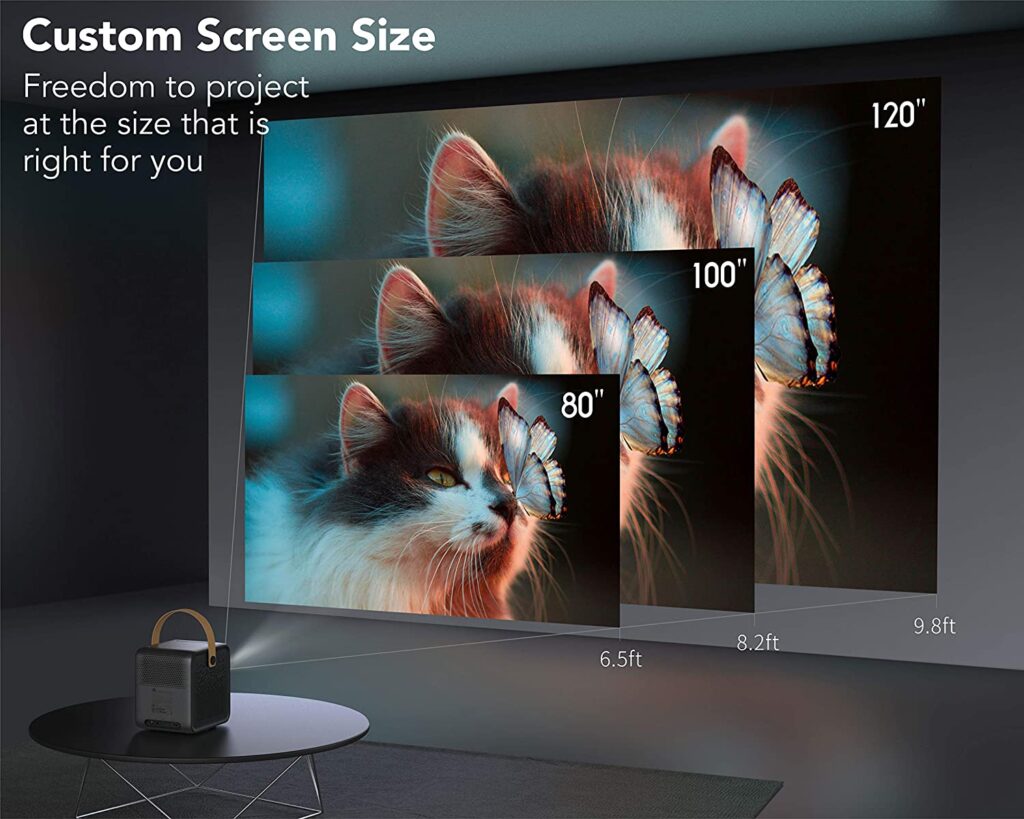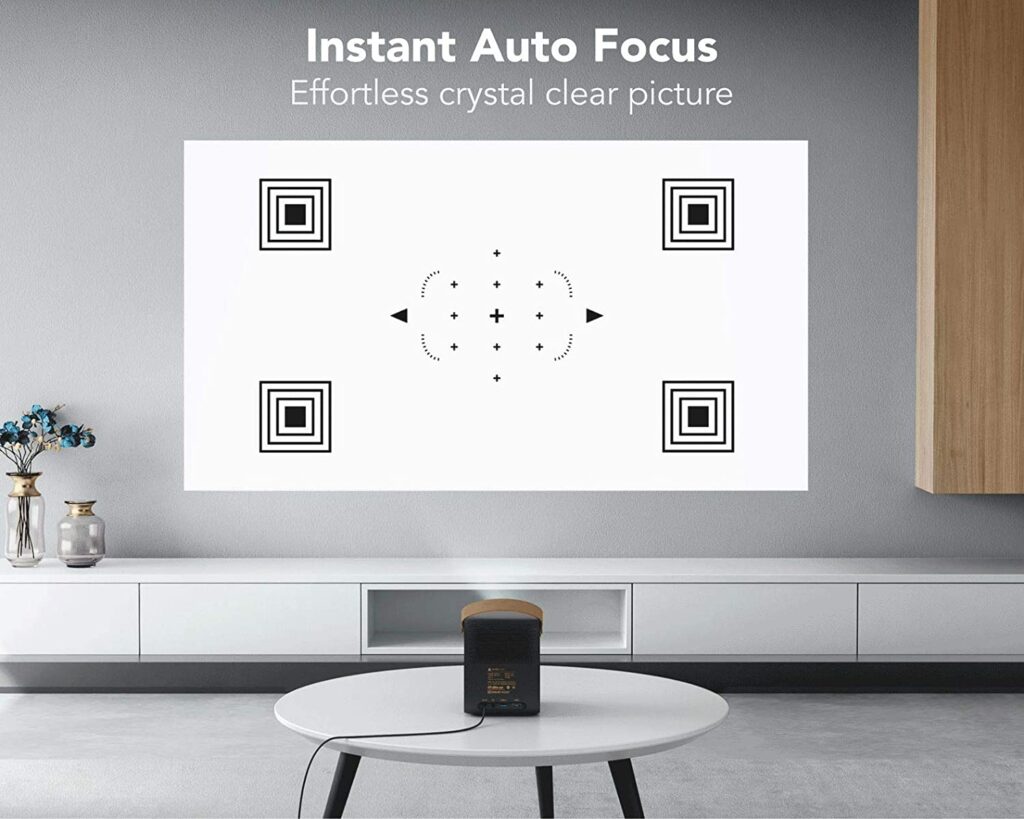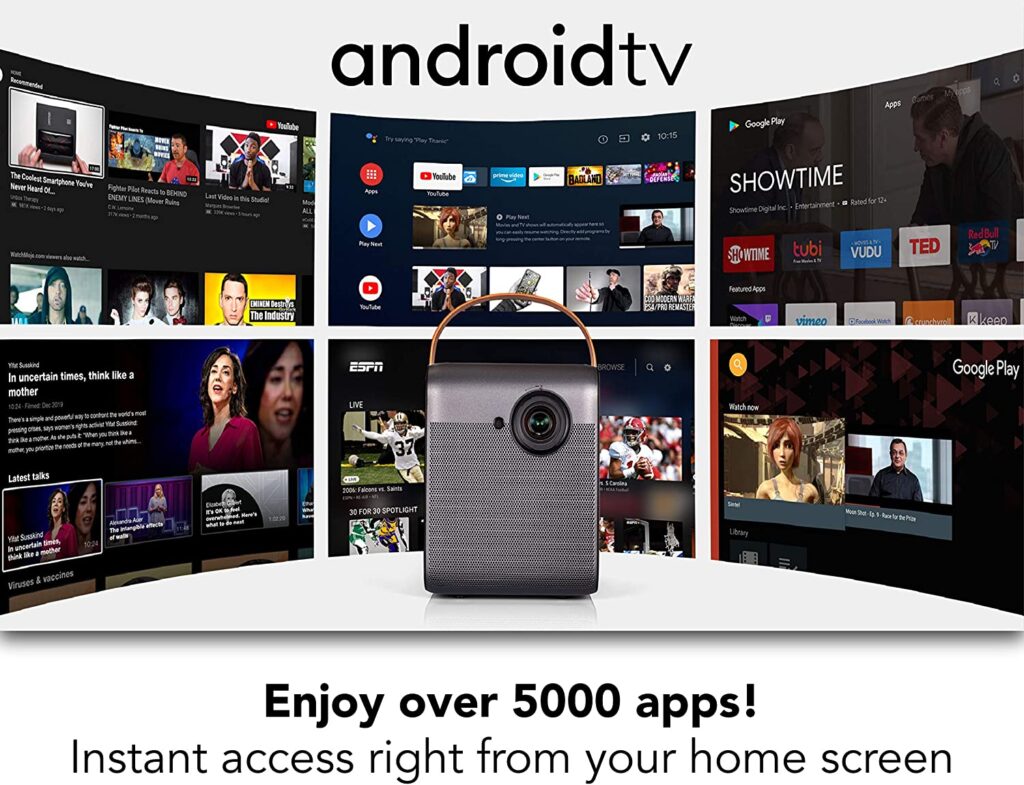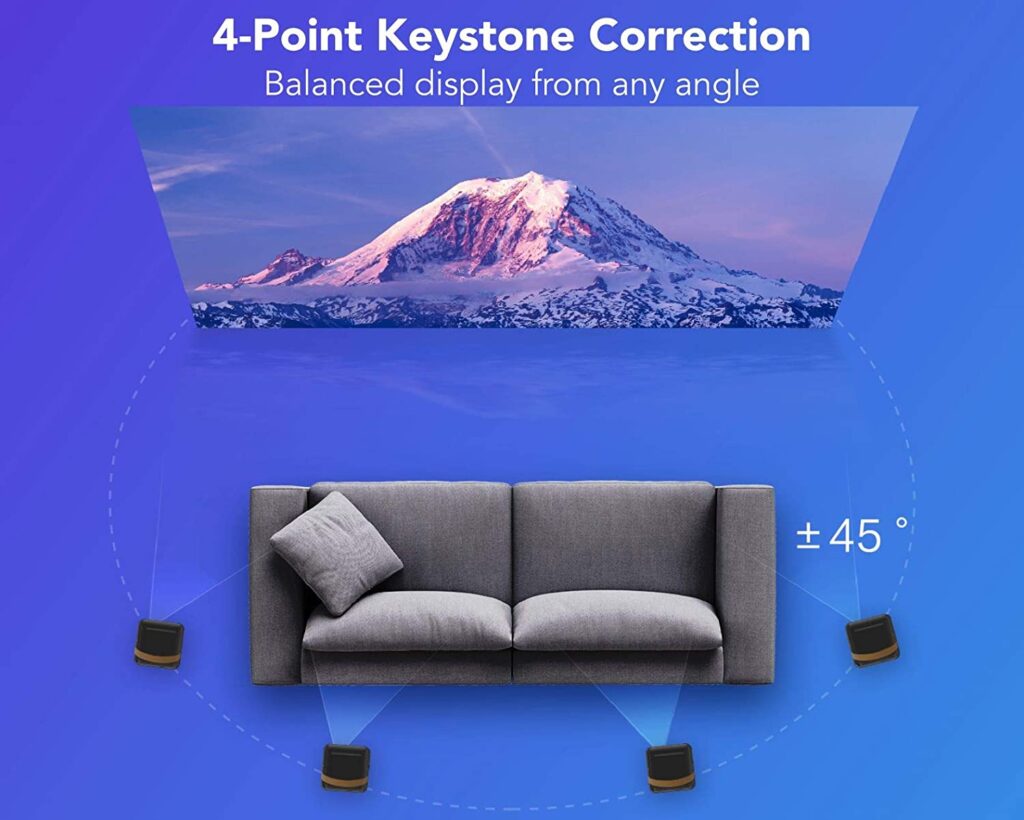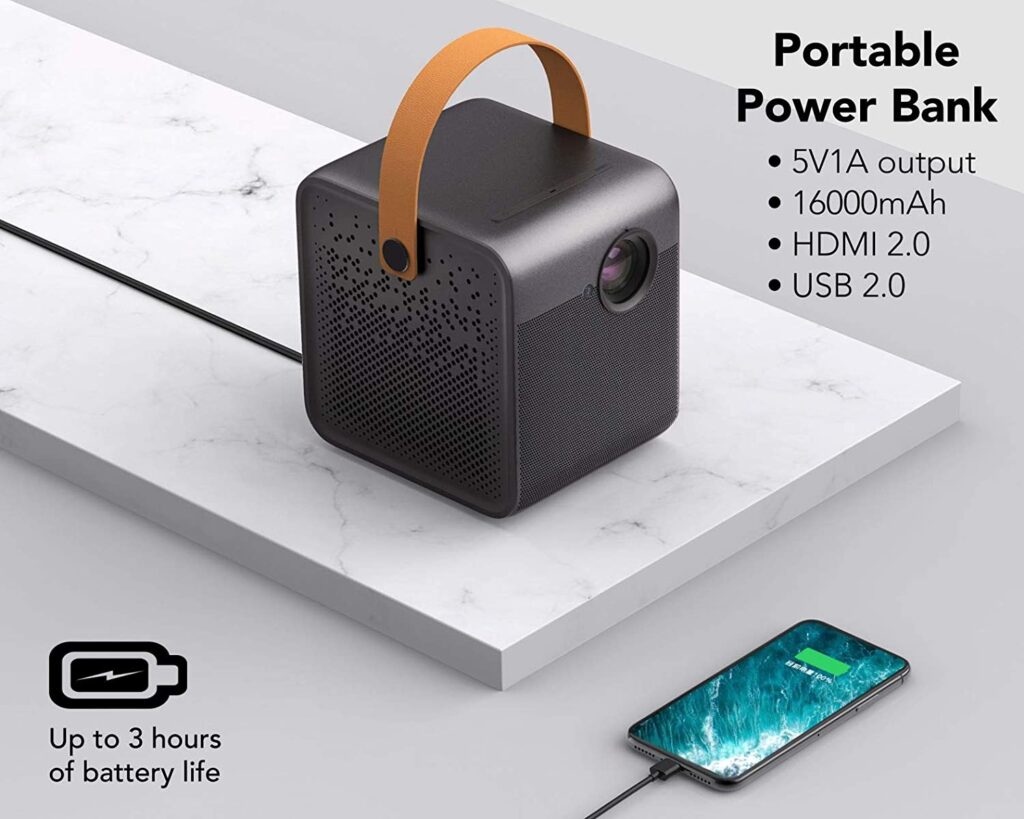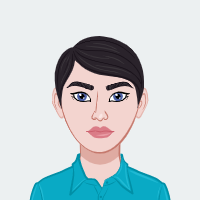 Nikita is a product reviewer who specializes in electronic products. She is an active member of several online forums and is always up-to-date on the latest products and research. Her reviews are detailed and honest, and her recommendations are always spot-on. If you're looking for a new electronic product, Nikita is the person to ask!