ViewSonic PA503S is a multi-purpose projector that comes with advanced and latest visual capabilities. Such capabilities are perfect for educational and business presentations.
The 3600 lumens projector gives you large-screen projection. It projects 120 inches display from just 15 feet 8 inches distance.  You can get 30 to 300 inches image size.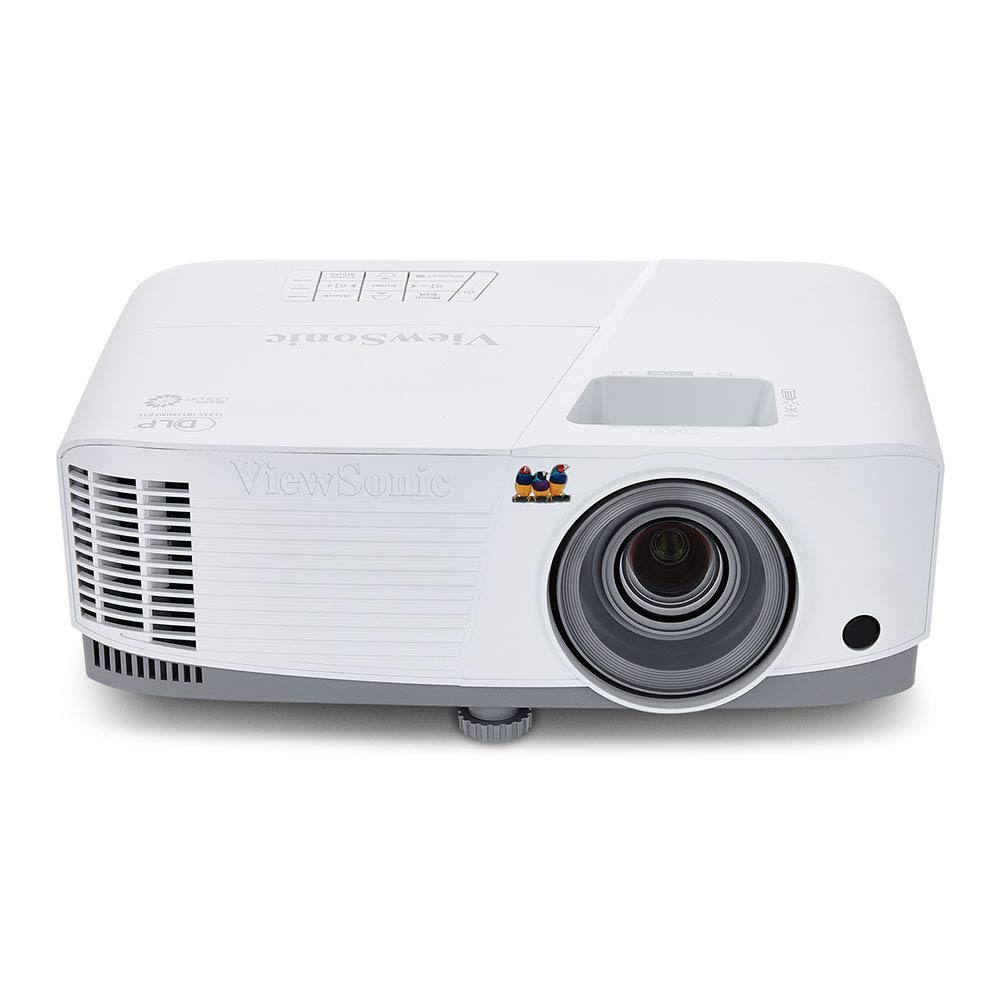 ViewSonic PA5030S SVGA projector gives you various connection options. And so, it supports various media players, mobile devices, computers, Macs as it comes with input options such as VGA, HDMI and many others.
When it comes to longer warranty period then ViewSonic provides industry-leading warranty. It provides three years limited warranty on parts and labor. It also provides one year of lamp coverage and you have the access to the award winning US-based customer service team.
Most importantly, ViewSonic SVGA projector is very easy to setup. It is very simple, just plug and play your favorite videos, presentations and pictures.
Also, it has long lamp life because the ViewSonic projector comes with SuperEco mode that allows the lamp to last for up to 15,000 hours.
15000 Hours Lamp Life and Flexible Connectivity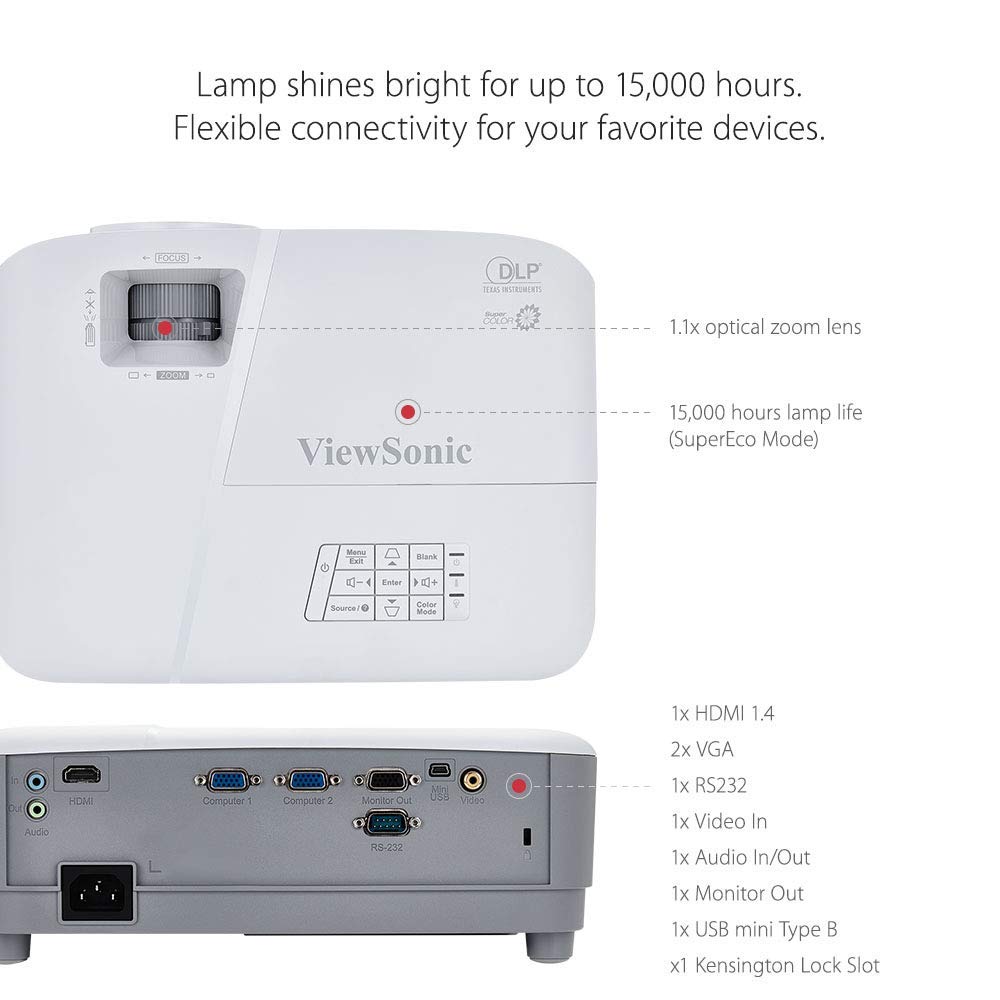 Lamp shines bright for up to 15,000 hours. Flexible connectivity for your favorite devices.
Connectivity: 1x HDMI 1.4, 2x VGA, 1x Video In, 1x RS232, 1x Audio In/Out, 1x Monitor Out, 1x USB mini Type B and 1x Kensington Lock Slot
ViewSonic PA503S
Affordable Projector with 3600 Lumens
The affordable ViewSonic 3600 lumens projector comes with native SVGA 800 x 600 resolution. It has simple navigation and user friendly design. Also, the projector uses Exclusive Super Color technology for the wide color gamut for impressive image performance.
Further, it has various connectivity options including dual VGA, HDMI, VGA out, composite video and audio in/out.
It also features SuperEco to save energy, reduce power consumption and extend the lamp life by up to 15,000 hours.
This ViewSonic projector with such impressive features and capabilities; it can be the best projector for education and business environments.
Industry-leading Warranty
Please make sure that there are many factors involved for the energy consumption and extending lamp life.
Apart from the three year limited warranty and one year warranty on lamp, ViewSonic PA503S comes with one-year express exchange service but it requires product registration.
Input Latency
The ViewSonic SVGA projector is capable to offer smooth images without delay. Because it has very low 16ms input latency that provides faster frame-by-frame action.
3600 Lumens Brightness
The SVGA projector is capable to produce bright images in any environment because it comes with 3600 lumens brightness and a high contrast ratio.
SuperColor Technology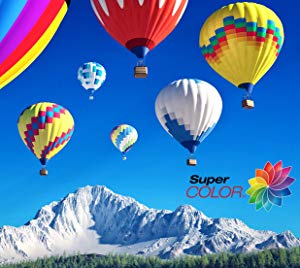 The projector uses ViewSonic's proprietary SuperColor Technology that has special six-segment color wheel and dynamic lamp control capabilities. So it is able to provide a wide color range and stunningly beautiful images.
SuperEco Mode for Energy Efficiency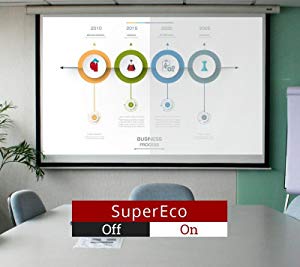 User is able to dim projection brightness by up to seventy percent using the SuperEco mode. Because it minimizes the power consumption of the lamp. You can say that PA503S is a good energy saver that will surely reduce the total cost of ownership.
ViewSonic SVGA + 3600 Lumens Brighter Projector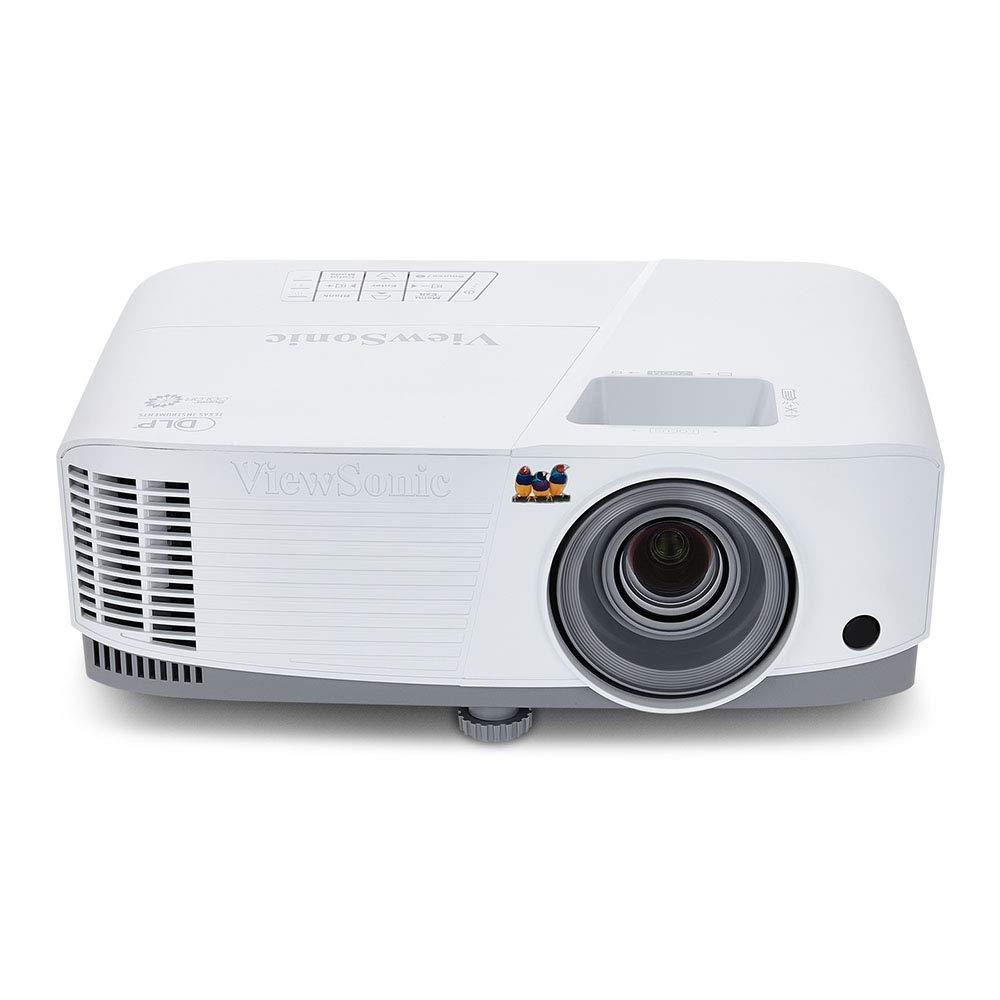 There is no doubts that PA503S is a price-performance and overall performance oriented projector. Because it has 3600 lumens brightness for dark or bright environment projection. Further, it comes with native SVGA 800 x 600 resolution and user-friendly design. For the wide color range, ViewSonic PA503S features Exclusive Super Color technology. This powerful color technology not only gives you a wide color gamut but also produces beautiful image and extends the lamp life.
ViewSonic PA503S: advanced features and affordable price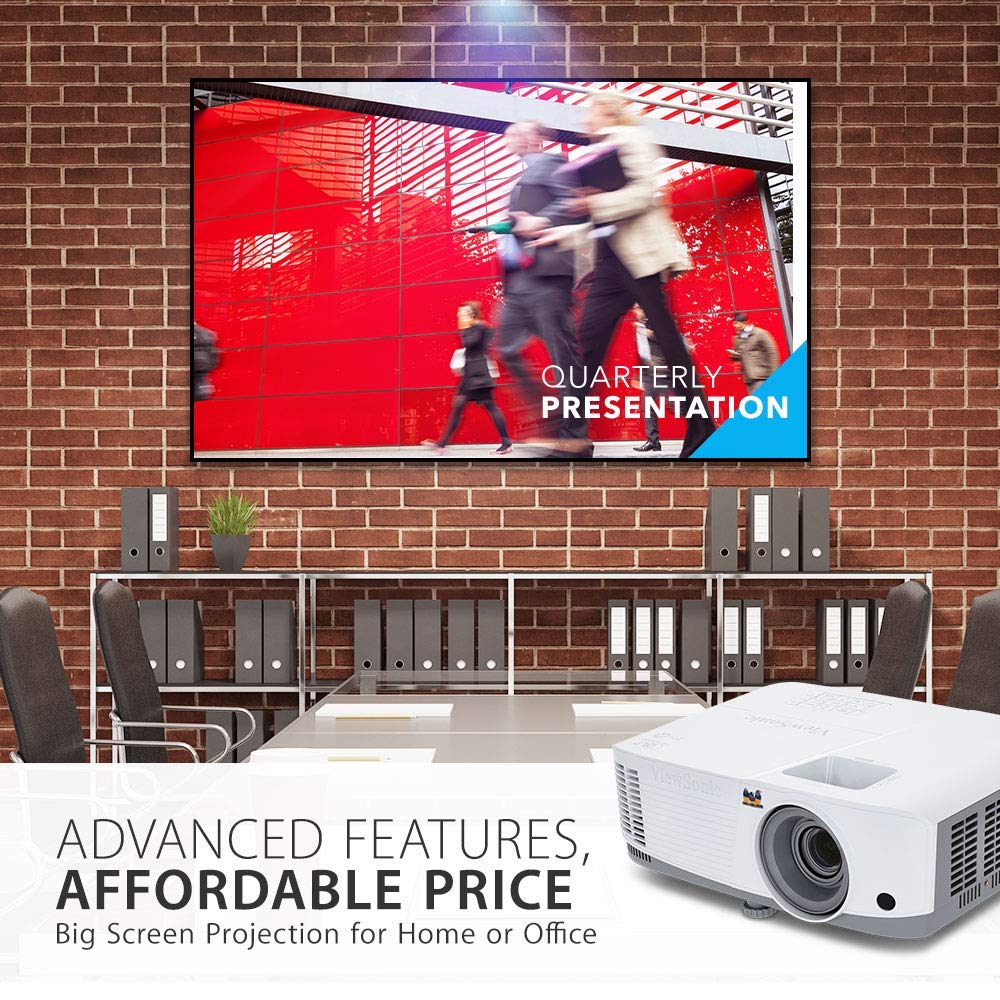 Big Screen Projection for Home or Office
Dimensions of ViewSonic PA503S
Dimensions: 29.4 cm or 11.6 inches length, 21.8 cm or 8.6 inches width and 11 cm or 4.3 inches height
The Box Contains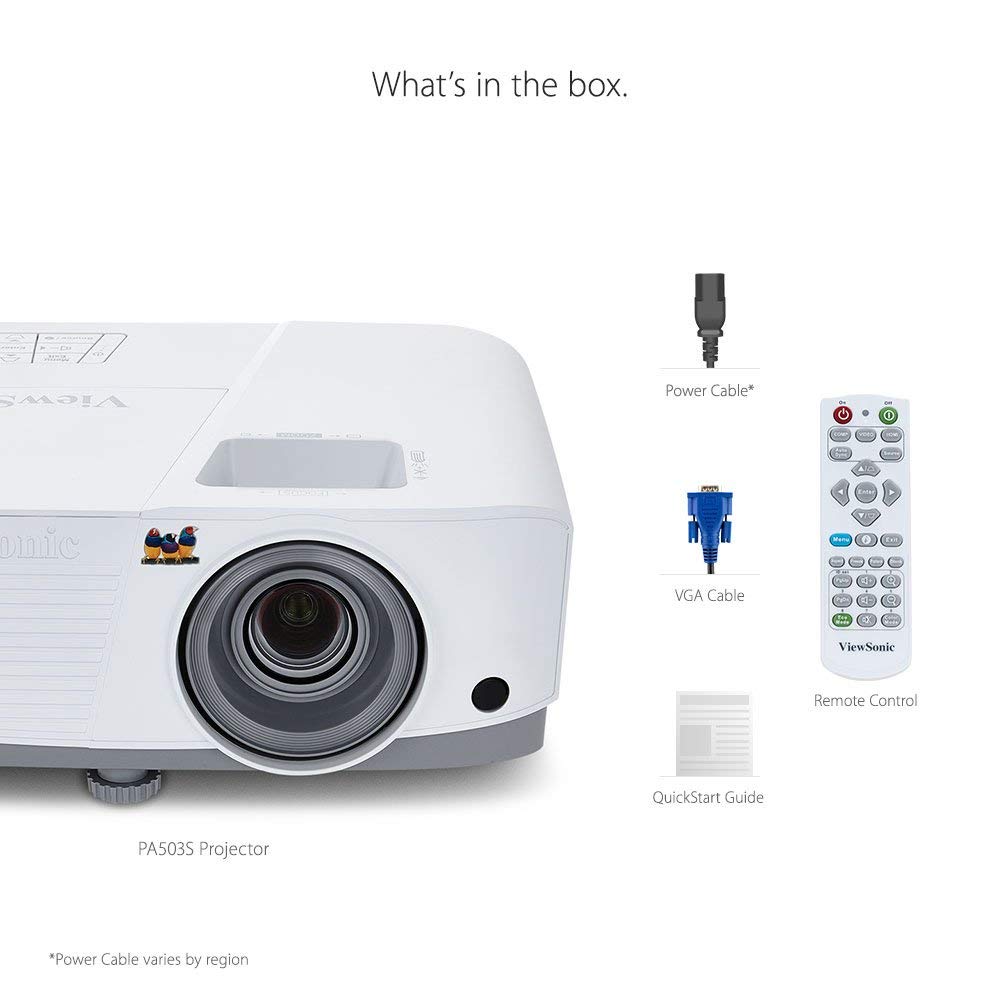 The package contains ViewSonic PA503S projector, a quick start guide, a remote control, a power cable and a VGA cable.
[home]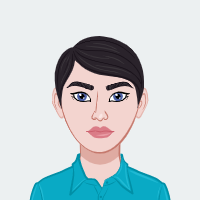 Nikita is a product reviewer who specializes in electronic products. She is an active member of several online forums and is always up-to-date on the latest products and research. Her reviews are detailed and honest, and her recommendations are always spot-on. If you're looking for a new electronic product, Nikita is the person to ask!