ViewSonic PJD7720HD 3200 Lumens 1080p HDMI Home Theater Projector delivers big 1080p picture. It supports 3200 lumens for bright living rooms as it uses Darkchip3 super contrast technology.
It features SuperColor ips match rivals the best ips led panels, Sonicexpert 2 x 10w stereo, quiet fan, dual 3D Blu-ray ready HDMI inputs.
It is powered by special SuperColor technology to offer a wider color range for natural image projection in any light environment. Further, it is powered with a great sound technology (SonicExpert) that has a 10W speaker to deliver incredibly clear and audible sound.

ViewSonic PJD7720HD – Main Features & Specifications
ViewSonic brand
PJD7720HD model number
Impressive brightness performance in any environment (3200 lumens brightness)
FHD 1080P resolution (1920 x 1080 pixel native resolution)
High-class SuperColor mechanism
Large-size viewing screen for videos and games
Good color accuracy
10W speaker for clear sound
Dual-HDMI ports (3D, Blu-ray ready)
Advanced remote control
10,000 hours long lamp life
Many connectivity options such as HDMI, USB and more
Comes with important accessories like power cable and remote control with batteries, user manual with ViewSonic Wizard CD
For your convenience, I tried to list the key features and specifications of ViewSonic PJD7720HD projector. Of course, it comes with good capabilities like 10,000 hours lamp life, various connection ports, FHD 1080P resolution, 3200 lumens brightness and exclusive SuperColor technology.
Pros
Bright image product: perfect for any environment, dark or daylight
Great picture quality
Appropriate price
Clear sound from the built-in speakers
Color options
3D capability
Easy to setup
Cons
A little fan noise
Does not come with a lens cover
It should come with more connection inputs.
A DLP projector often shows rainbow effect so you may see such effects from this projector as well.
According to the pros and cons of the ViewSonic PJD7720HD projector, it seems an average performance projector. The unit has received mixed reviews from its existing users. Therefore, it has both pluses and minuses. The main thing is that it produces good quality pictures in any lighting environment. The projector has built-in speakers so you may not need any additional speaker. It has 3D options also.
Apart from various positives, the ViewSonic projector has some negatives also. It does not come with a lens cover. The fan noise is a little distracting. This projector does not have too many connection ports. It has just dual-HDMI and USB ports.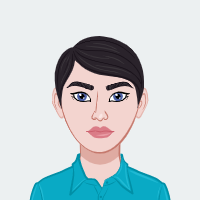 Nikita is a product reviewer who specializes in electronic products. She is an active member of several online forums and is always up-to-date on the latest products and research. Her reviews are detailed and honest, and her recommendations are always spot-on. If you're looking for a new electronic product, Nikita is the person to ask!