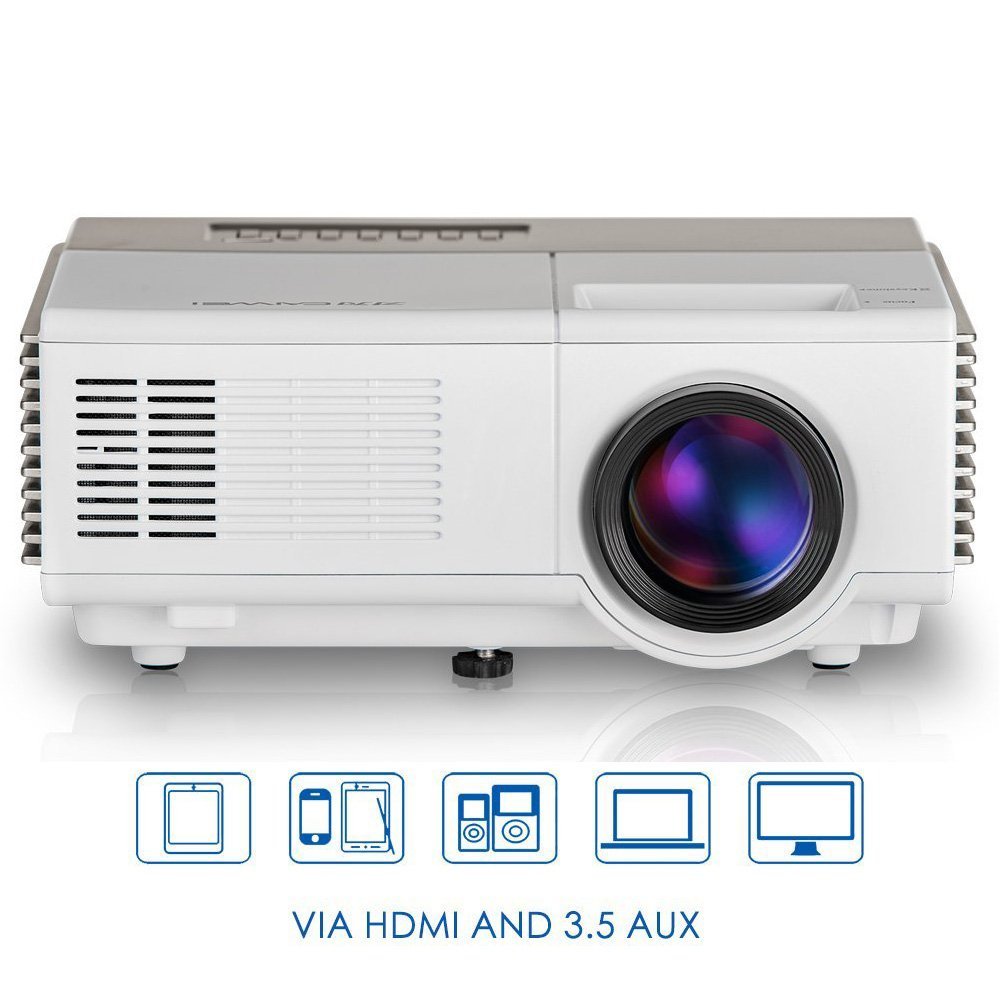 EUG LED Mini HD Projector features 960 x 640 native resolution, 1500 lumens of brightness, 1500:1 contrast ratio, 4:3/16:9 aspect ratio, 20 to 120 inches image size, 3.87 to 7.5 feet throw distance. Since this is a mini projector so it is very easy to take and travel.
It supports many connection methods such as AV, VGA, USB, HDMI, TV slots to connect many devices such as notebook, tablet, PC, DVD, Wii, Xbox gaming console, MP5, digital camera and many others. It has a great feature that is called Instant Off that lets you quickly power down the projector, pack up and go – no warm-up or cool-down time is needed.
EUG LED HD Mini projector works with many resolutions such as WUXGA (1366 x 768), WUXGA (1920 x 1200), 1080p, (1920 x 1080), WXGA (1280 x 800), 720p (1280 x 720), XGA (1024 x 768), SVGA (800 x 600). It comes with easy set up requirements, you just need to adjust the lens with image focus button to focus image and get a super clear effect.
With manual ± 15° keystone correction, you will be able to correct the trapezoidal distortion and get the best watching experience at any angle. It comes with 25 levels of electronic zoom letting you zoom out or zoom in images to fit your screen on a designated area. This EUG mini projector supports parallel and perpendicular flip image function that is good for front, rear or ceiling projections. Read more…
[home]
---
EUG Portable Pico Small Handy Pocket Size Projector