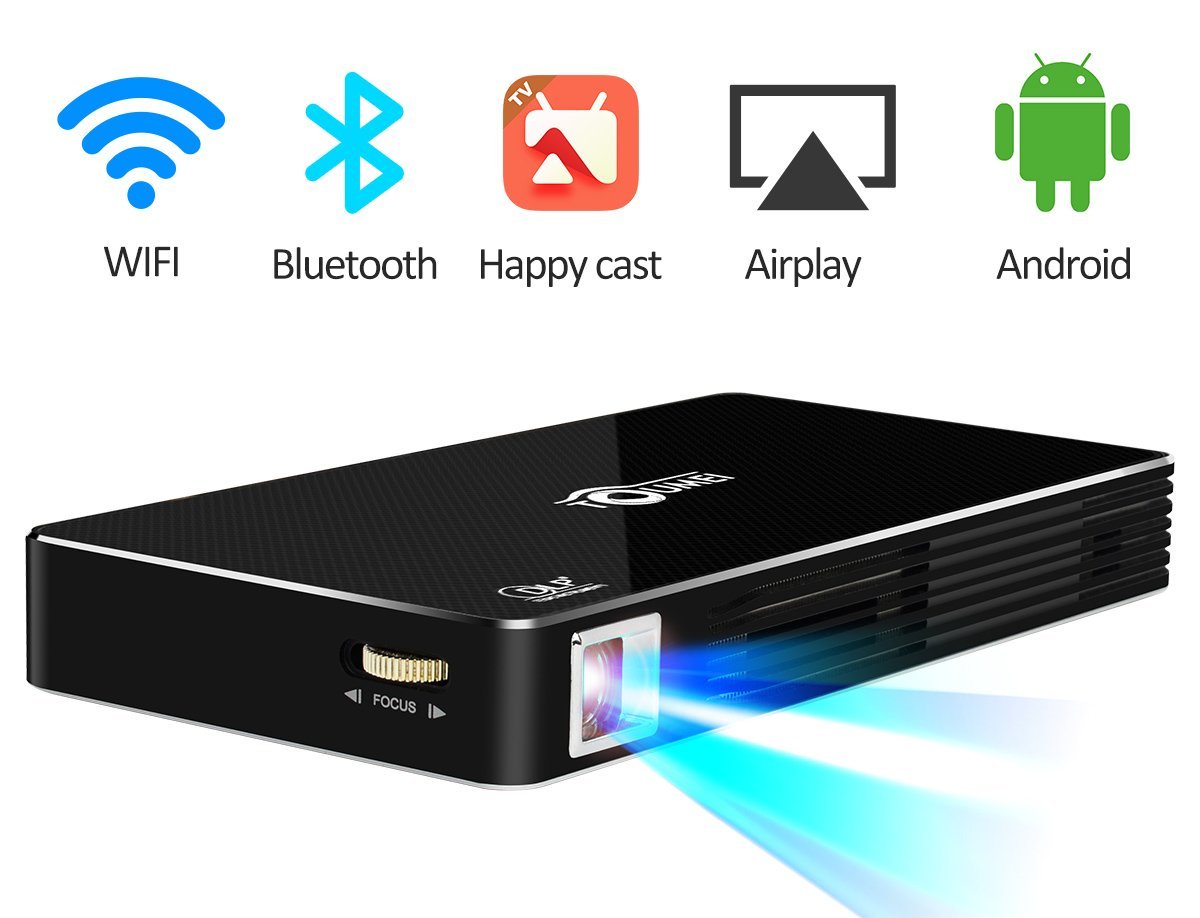 Portable Video Home Theater Rechargeable Projector is made in a size of iPhone 7P that makes it lightweight that weighs just 0.5lb. It is really very easy to install with compact and portable profile.
TOUMEI projector supports full 1080p high definition video and it lets you enjoy high definition image projection up to 120 inches. It lets you turn any surface into a HD theater through a simple wi-fi connection. It comes with integrated speakers and easy installation requirements.
Most importantly, it is very durable and energy saver as it uses newest LED technology, OSRAM LED lamps with 3000 hours of life. It is claimed that power consumption is minimized up to thirty percent and it is a perfect projector for home entertainment for videos, photos, games.
Amazingly, it is rechargeable and long listing means you can enjoy uninterrupted videos and games even when power supply is not present. This is a great wireless projector so you don't have to use so called cables like HDMI, USB etc.
This wireless video projector uses DLP technology which uses advanced multi-color processing, producing exceptional contrast ratios.
Pros:
Portable
Wireless
Fewer wires
Can be used as a TV
Has been dropped multiple times and still works
Does not need to be hung on a wall
After about 2 years still works perfectly
In large size resolution is better than a TV
Cons:
Limited use
Poor picture quality
Requires dark room
Won't turn on due to fan error
Spent hours with tech support without fixing problem
Only recommended service places in China
Can connect to other devices via Bluetooth, but doesn't work well
Typing with remote is a pain
It is not easily configured and connected to laptop
Seeing the pros and cons, the TOUMEI mini projector does not impress much because it has too many cons. If I talk about the pros then I can say that is a portable wireless projector that can be used as a TV. This projector is sturdy enough because a user says that it has been dropped several times and it still works fine. Additionally, the users do not need to hung on a wall. For a user, it still works very well after two years.
On the negative side, the Toumei projector has limited use; delivers poor picture quality and requires a dark room. For a user, it did not turn on due to a fan error. The user spend hours with tech support without fixing the problem. According to this user, the only recommended service places are in China. The Bluetooth connection is not reliable and remote use is a pain. Some users faced problems connecting this to their laptop.
---
TOUMEI,Mini Portable Projector [2018 Upgarde] C800W Android 7.1 Video Projector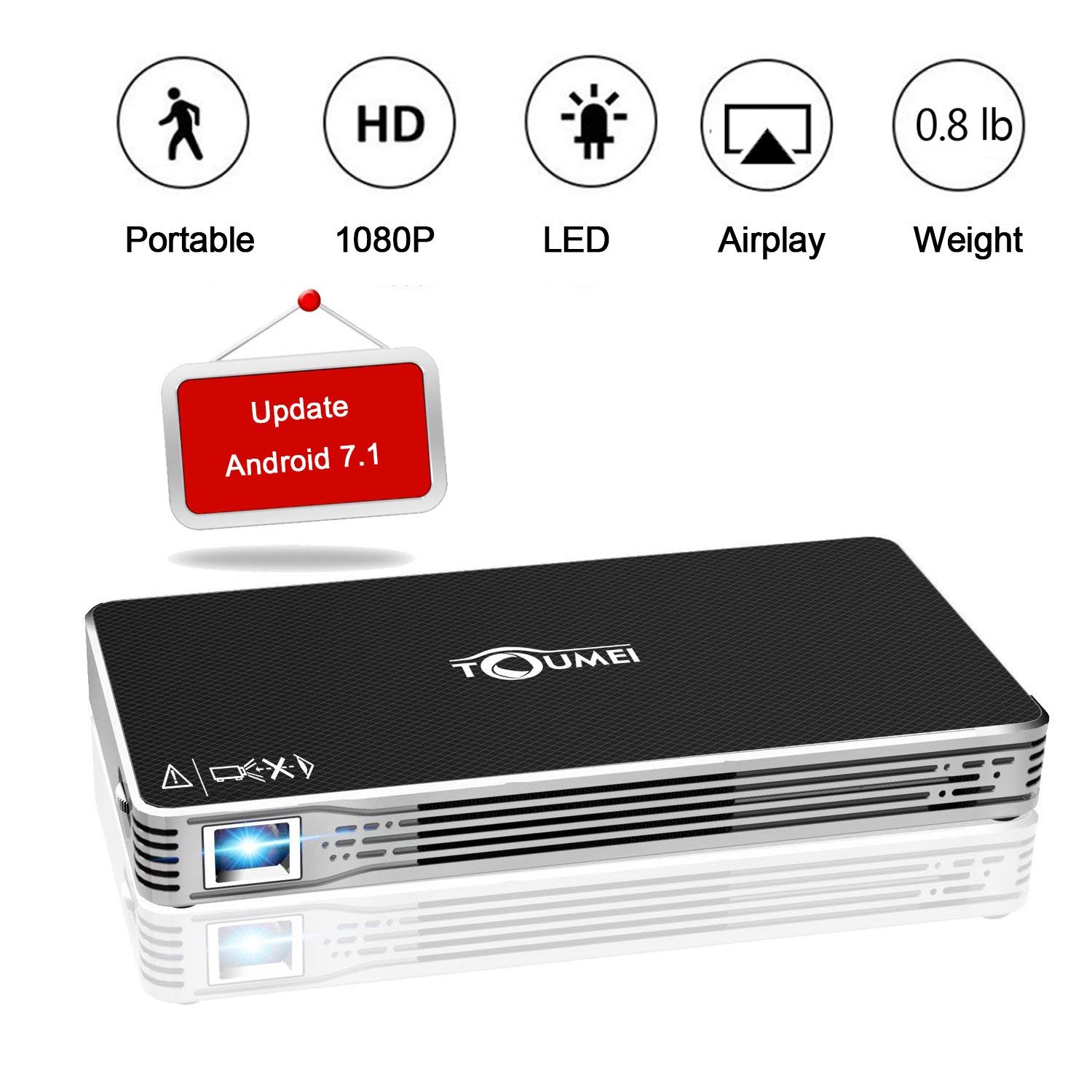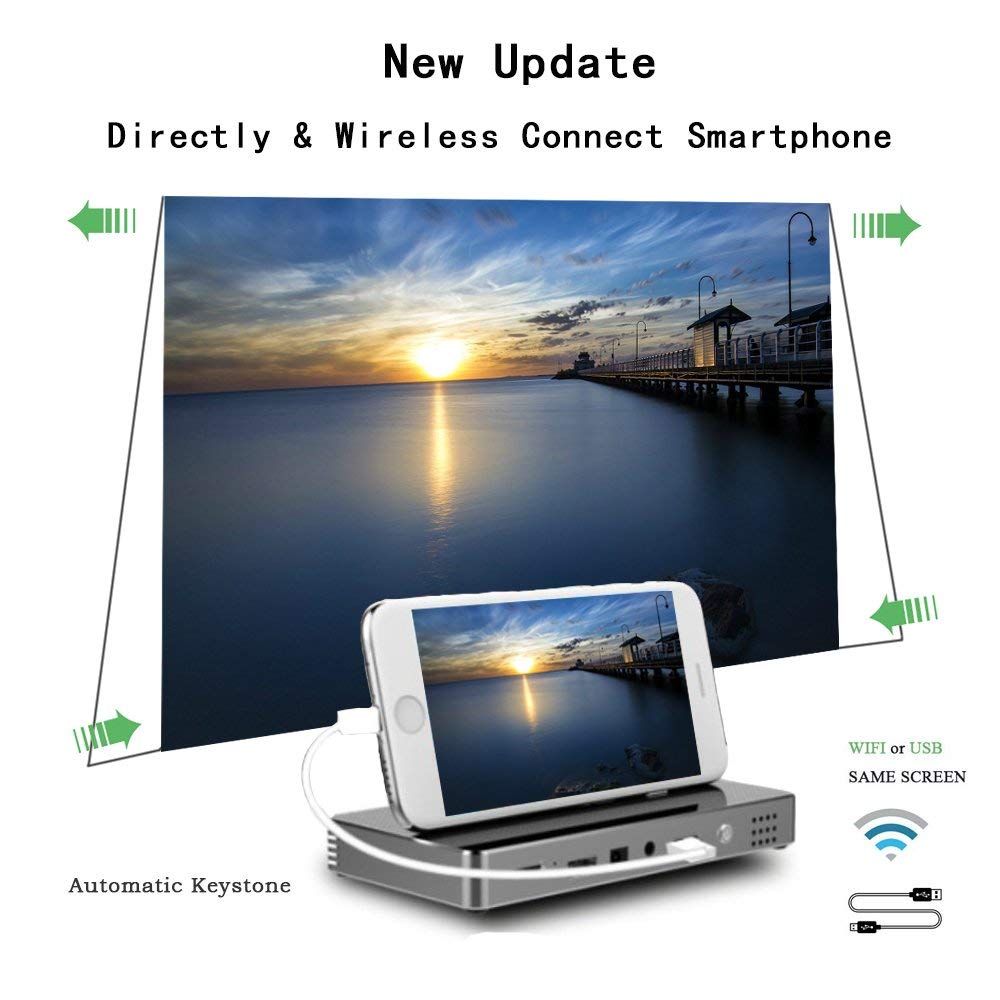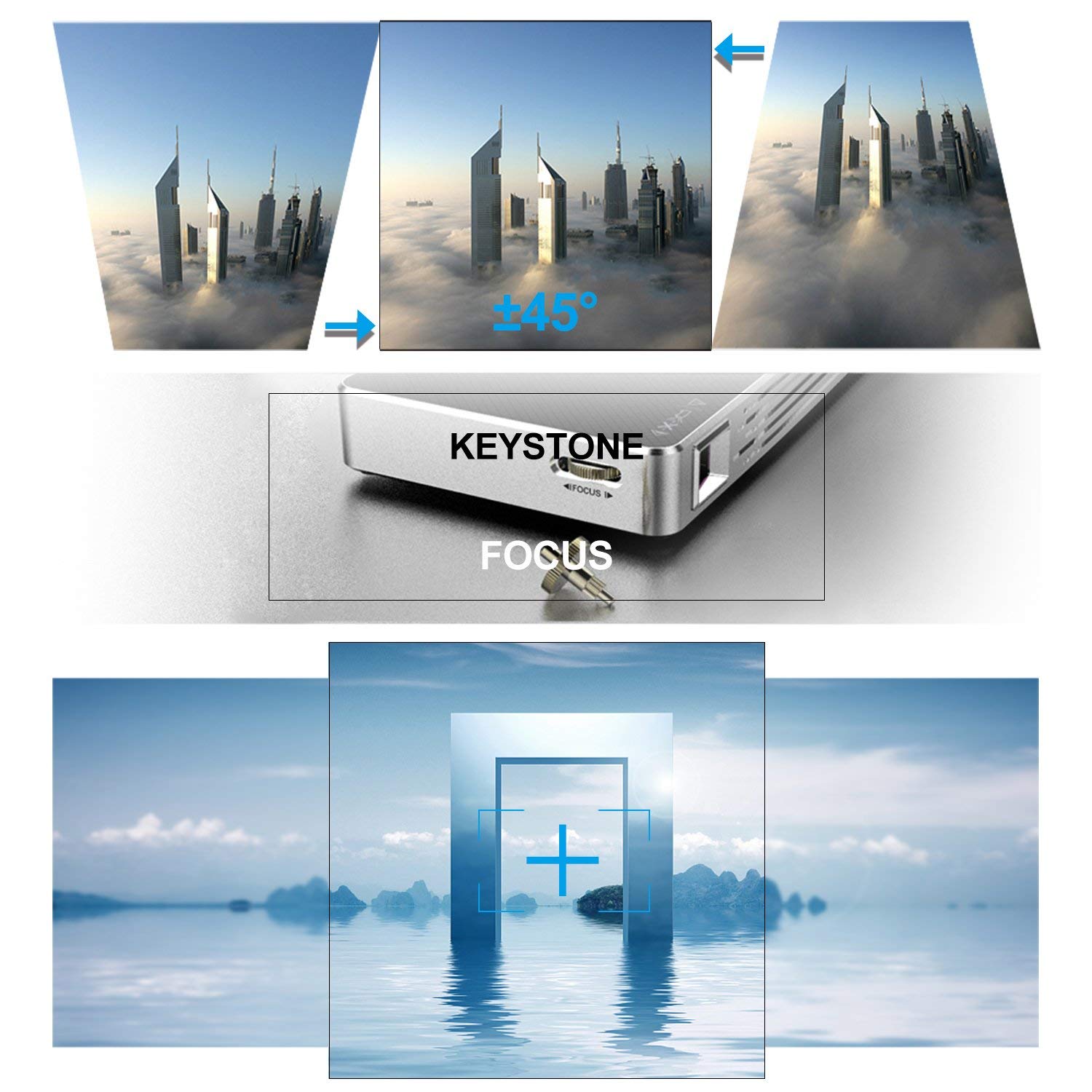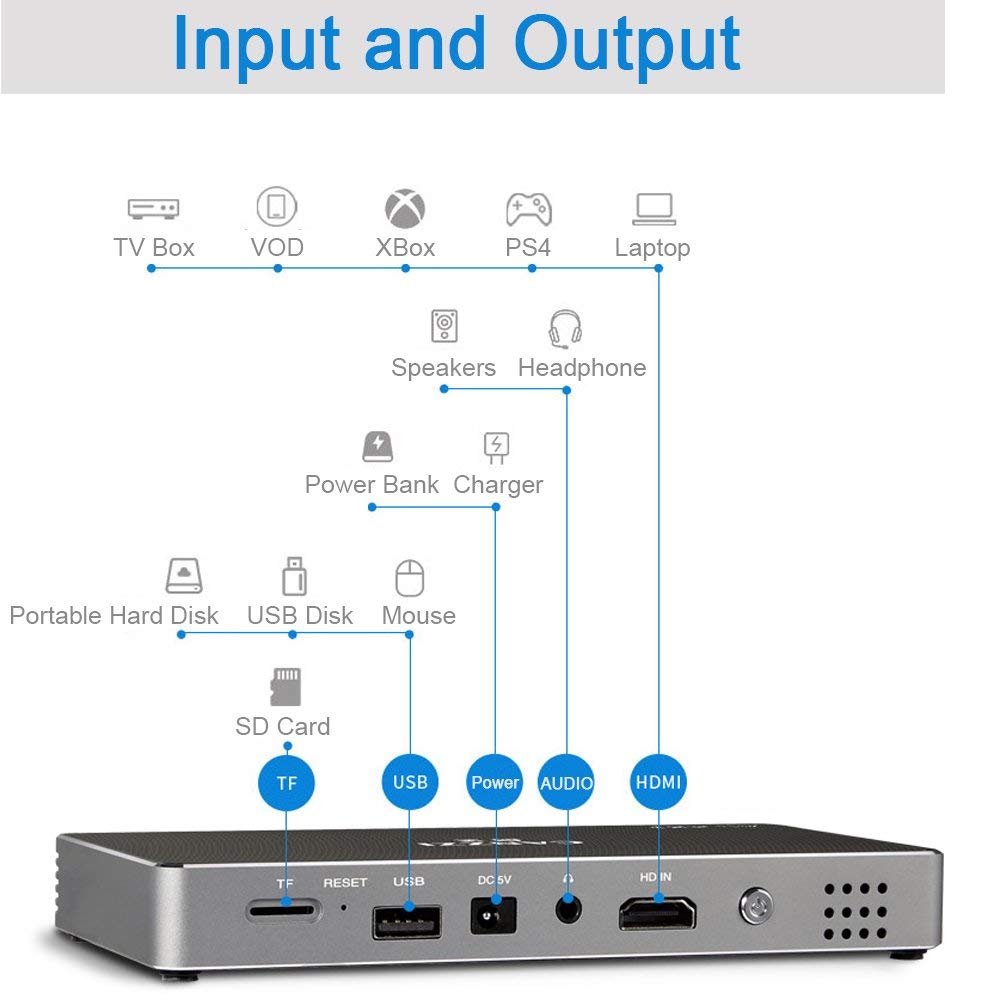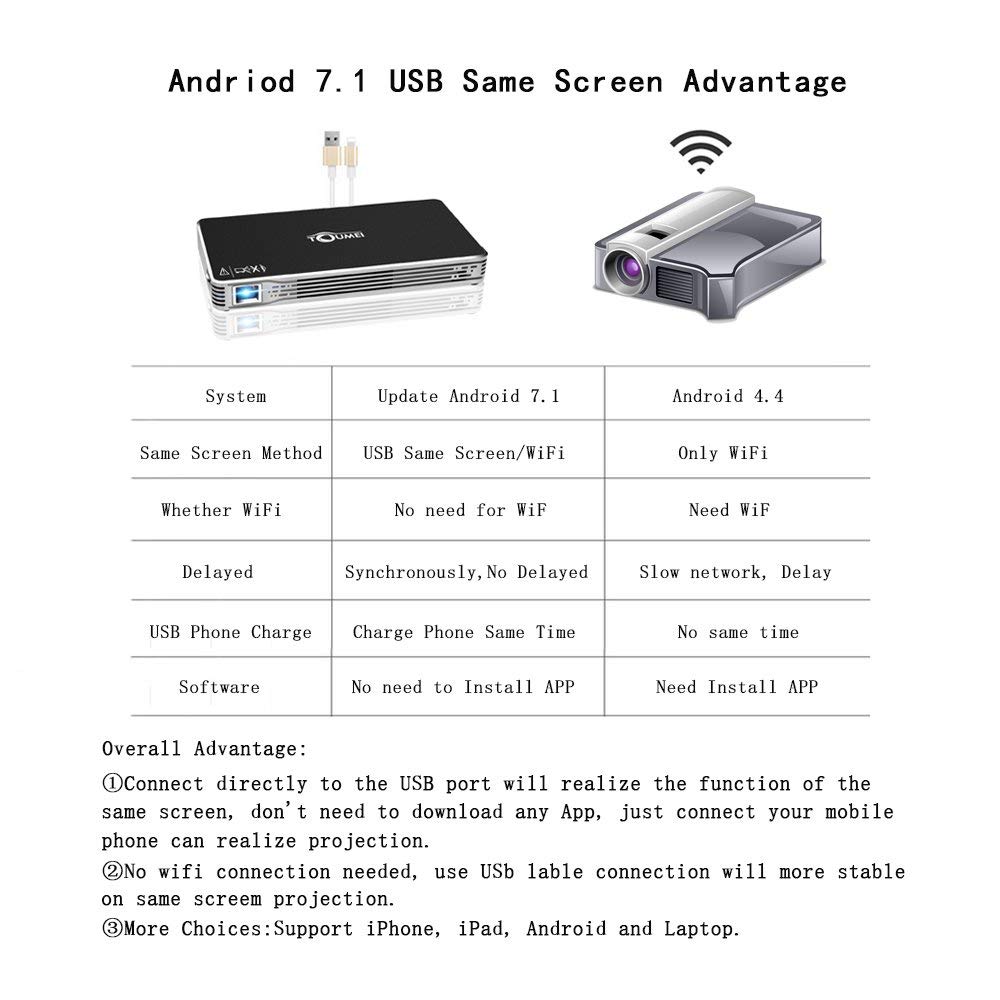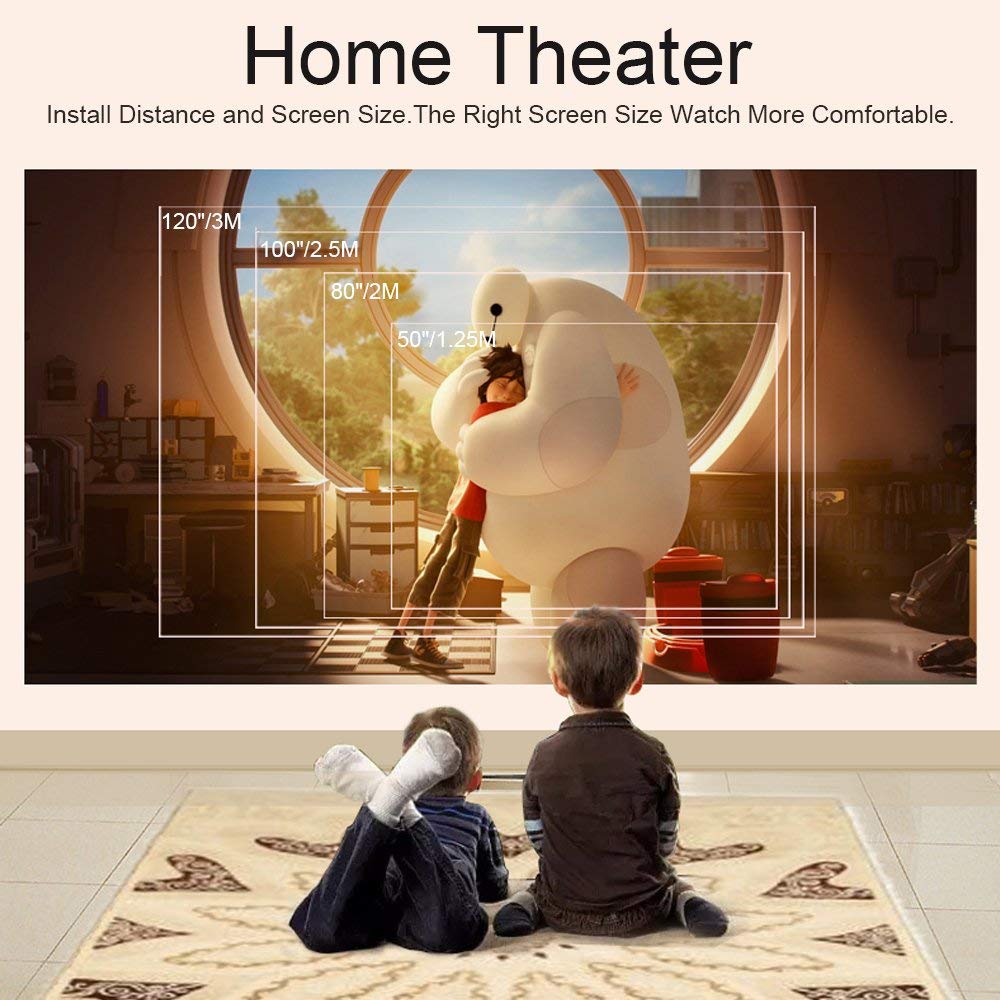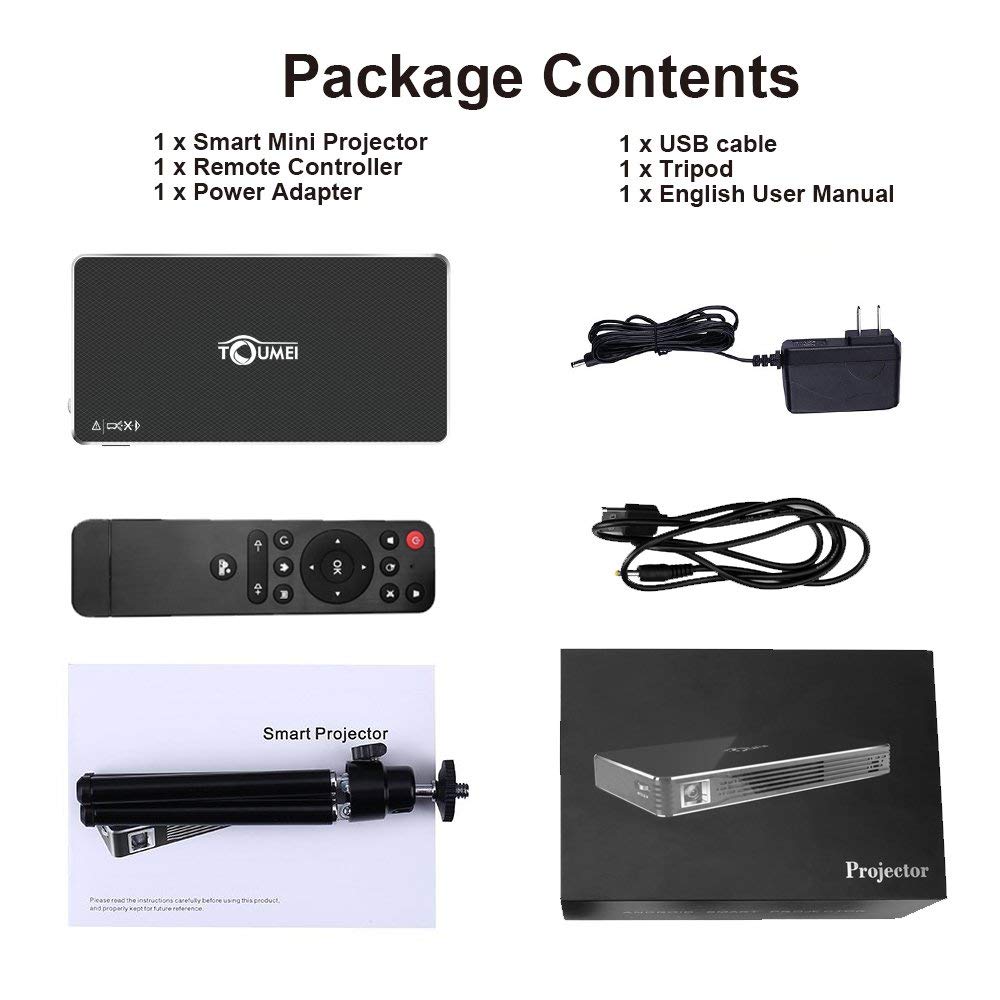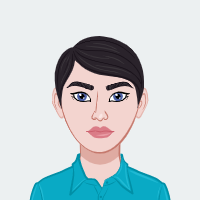 Nikita is a product reviewer who specializes in electronic products. She is an active member of several online forums and is always up-to-date on the latest products and research. Her reviews are detailed and honest, and her recommendations are always spot-on. If you're looking for a new electronic product, Nikita is the person to ask!