You can see BIGASUO Business Projector. It comes from a reputed brand, i.e., BIGASUO. This projector is specially designed for the business use. Therefore, it is perfect for training, education, businesses as well as home entertainment.
The 1080P business projector comes with 3500 ANSI brightness so it is perfect for any situations and different lighting environments. In this projector, you will see the popularly used connection ports like USB, HDMI and VGA.
Various mounting types are supported! The BIGASUO projector supports mounting types such as table mount, ceiling mount and tripod mount.
In the BIGASUO business projector, many good features are available. Users appreciate its capabilities such as detailed HD visual, auto 6D keystone correction, 300-inch big screen and the 3-LCD technology.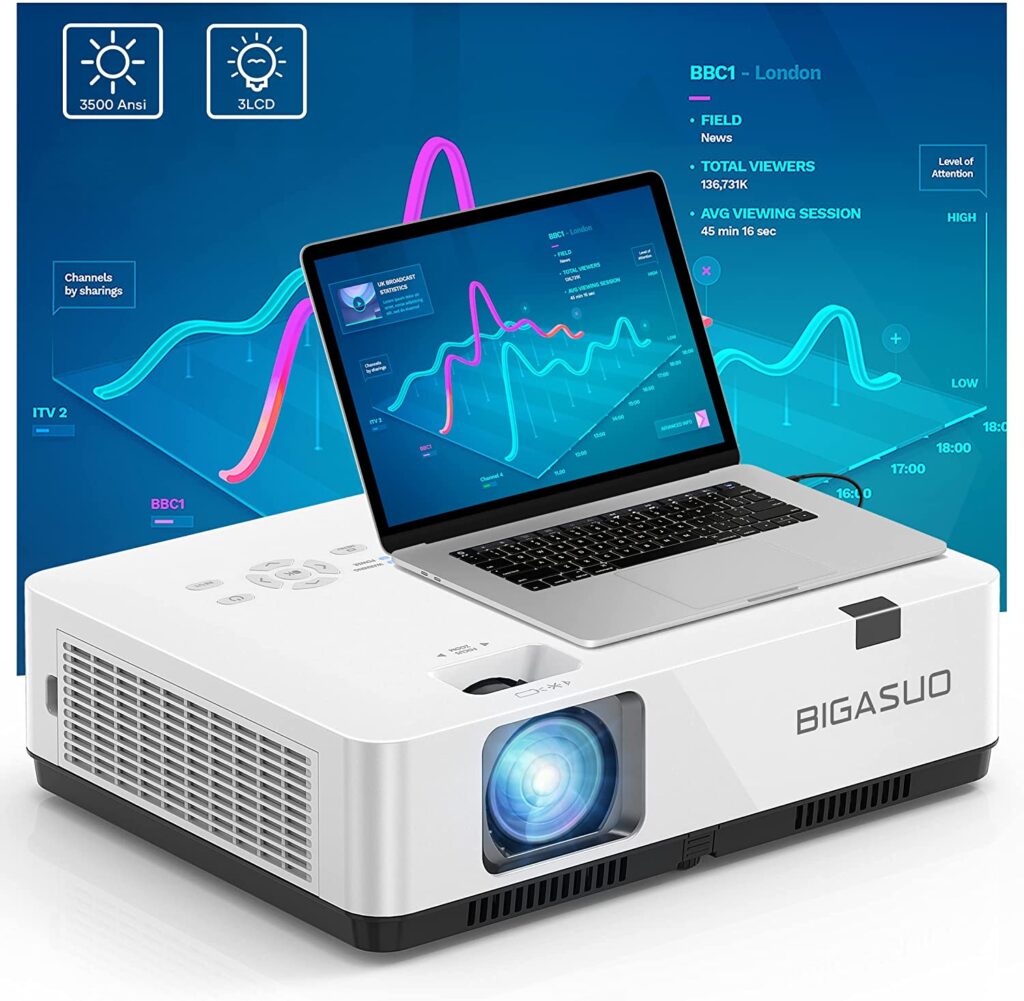 HD Display & Auto 6D Keystone Correction
XGA Resolution & 15,000:1 Contrast Ratio – The BIGASUO projector has the proficiency to produce stunning images and videos because it has the specifications for that. The HD 1080P projection device has 3500 ANSI amazing brightness, XGA 1024 x 768 native resolution and 15,000:1 contrast ratio. With all these characteristics, it has become the best projector for businesses, presentations of excel sheets, PowerPoint, data showcase and many others.
The documents it projects have sharp details, clear text and impressive graphics. Amazingly, the BIGASUO projector not only good at business presentations, but also good at home entertainment and outdoor movies.
Programmed 6D & 4P Keystone Adjustment – it comes with the latest 6D keystone feature so it is capable to manage the vertical and horizontal directions automatically. And the 4P keystone correction can greatly manage the each corner individually.
Therefore, the keystone correction seems handy, easy and user-friendly more than other business projectors.
50% ZOOM Function – the users will be able to use the Zoom function to minimize the image size up to -50%. For this, you do not have to move or touch the projector as it can be done using the remote control.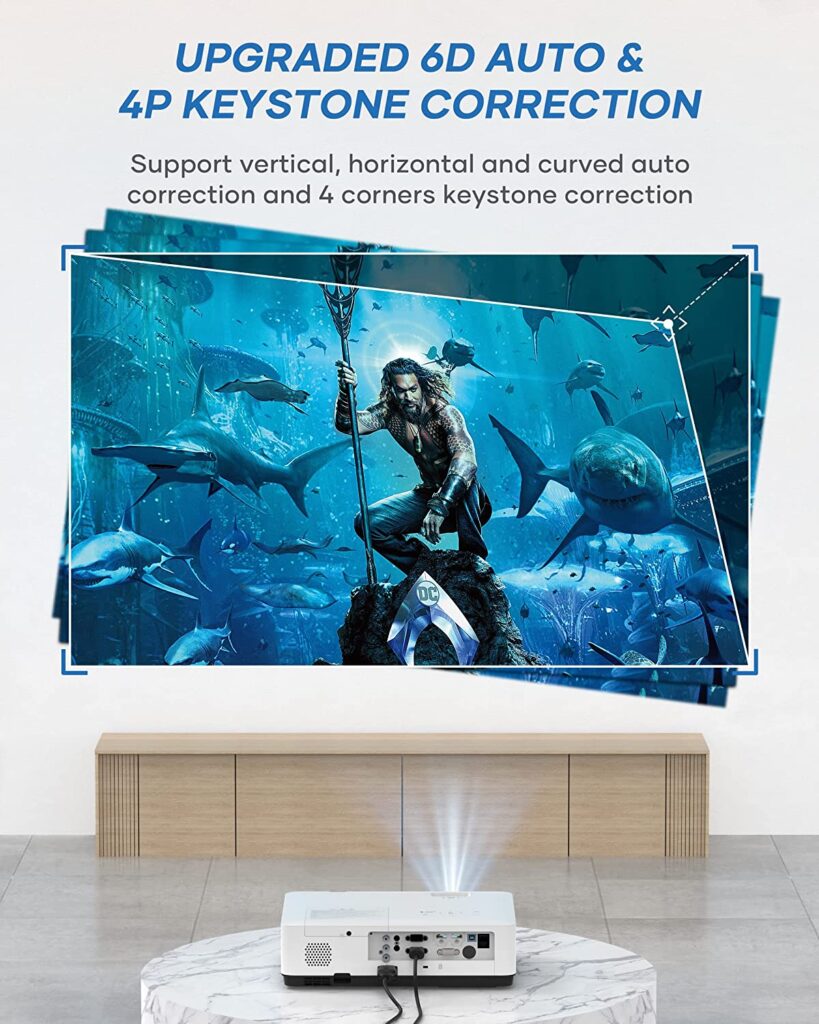 Wide Compatibility, 300-Inch Screen Size & Daylight Projection
Various Connection Ports – the business projector features popularly used connection ports such as VGA, HDMI, USB, AV and SD. Therefore, it works with many devices like smartphones, televisions, laptops, tablet, USB stick, gaming machines, micro USB card etc. With so many connection options, the BIGASUO projector is an ideal choice for businesses, home theaters and gaming enthusiasts.
300" Large Screen Size – the office projector lets your present your content on a large screen of up to 300 inches size. As it is written in the product description that this business projector has screen size from 30-inch to 300-inch. However, screen size depends on the projection distance so you have to adjust the projection distance to get the desired screen size.
3500 ANSI Lumens & 3-LCD Technology – the HD projector is compatible with any lighting atmosphere. Therefore, if you leave the light on, the projection brightness and display quality will remain in a proper brightness. Well, this amazing capability is in this projector because it is based on the 3-LCD technology and 3500 ANSI brightness.
Users will be able to enjoy their content on a bright screen with appropriate brightness and good picture clarity.
Accurate Colors – users can receive high color accuracy from this business and entertainment projector because it throws RGB color signals. The projector's accurate RGB signal is for every frame without any color issues such as rainbow effects, color distractions, color brightness, blurs, fuzziness etc.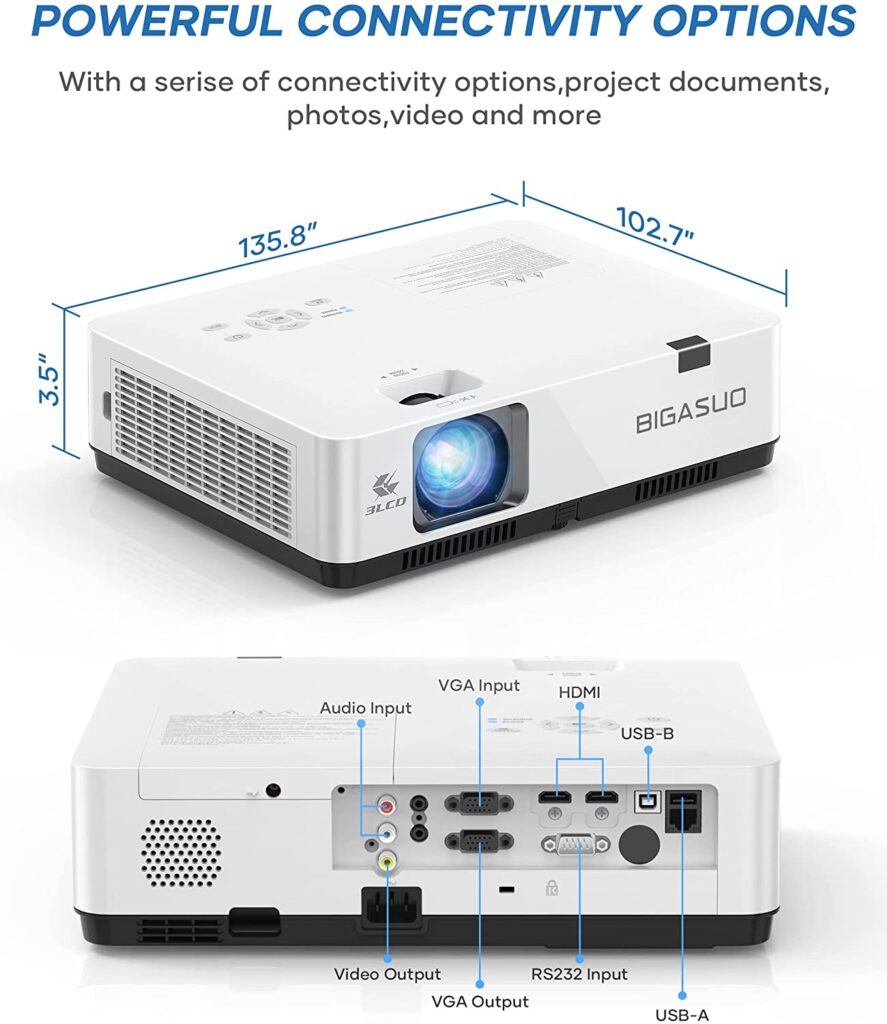 Long Lamp Life & Professional Customer Service
SmartEco Mechanism – to increase the life of the lamp, the business projector uses the newest SmartEco technology. The NextGen technology is capable to reduce 225W lamp power usages so the overall lamp-life is automatically increased.
According to the manufacturer's claim, it has 60,000 hours of lamp life. That is amazing! With this amount of lamp life, the projector will continue working years after years.
Warranties – the BIGASUO office projector comes with 3-year warranty and 3-month replacement warranty. This projector is further supported with lifetime technical support. Therefore, if the projector's users face any issues, they will take the benefit of the long warranty period. You have a responsive customer service team so your issues are solved within 24 hours.
Prime Features of BIGASUO Business Projector at a Glance
3500 ANSI Lumens Brightness
XGA (1024 x 768) Native Resolution
60,000 Hours Lamp Life
15,000:1 Contrast Ratio
300-Inch Large Screen
Manual Zoom Focus
6-Layer Glass Lens
Built-in HIFI Stereo Speaker
Enhanced Cooling System
Auto 6D Correction
4 Corners Keystone Correction
50% Digital Zoom
Connection Ports to connect devices such as laptops, smartphone, tablet, PS4, DVD player and USB disk
I have listed the important features. You are requested to read each point of the feature list. Reading will surely clear your doubts and answer your question about this BIGASUO business projector. To me, most of the features look impressive. It has good brightness of 3500 ANSI, 15,000:1 contrast ratio, 50% ZOOM function and 300-Inch large screen. With all these features, the projector can produce amazing quality pictures that will be OK with all the lighting environment.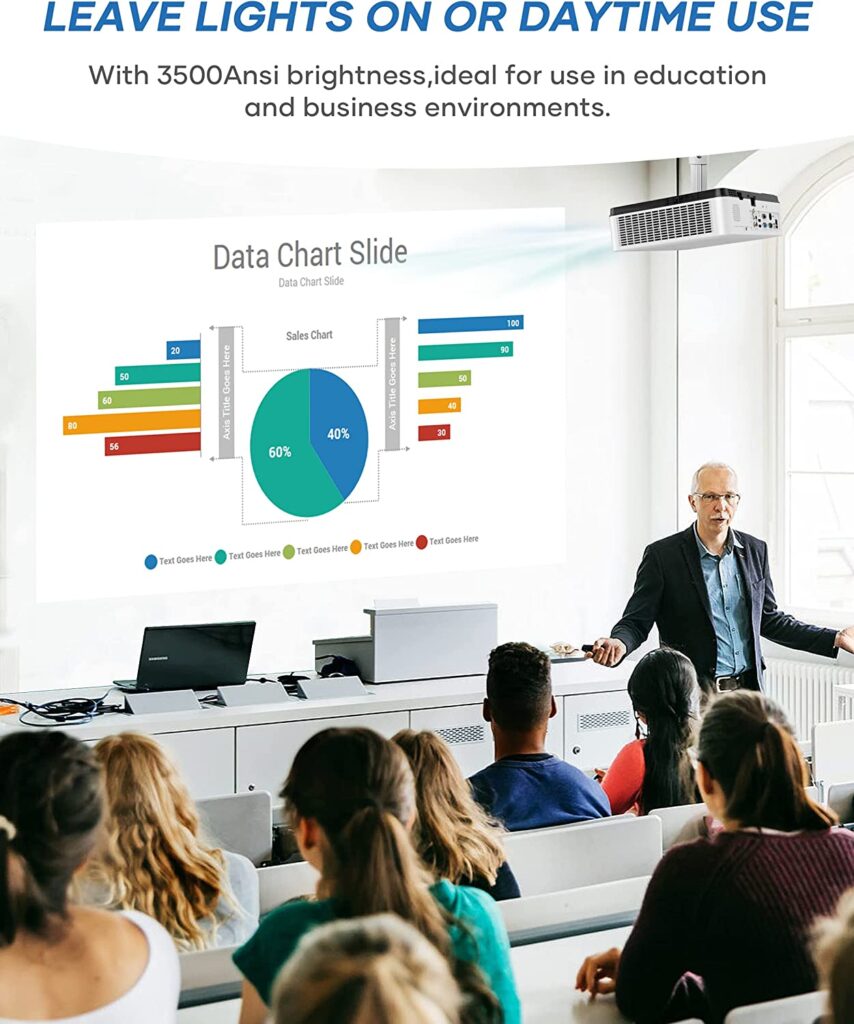 Pros
The remote control works expectedly.
The rear part of the projector can be lifted with the help of the built-in stand.
Bright and sharp image production
Competitive price
Quiet fan
Good projection performance even when the light is on.
The projector is easy to setup.
Impressive sound quality
The wireless connection is very easy.
Good color balance
Cons
The built-in video player does not support the popular .mp4 video file. The users need to convert the .mp video file to .avi to play in this projector.
Users did not like the projection distance and picture size ratio.
The BIGASUO business projector review shows you pros and cons. You can see this projector comes with various pros that may not be available in the same price projector.
You can read the pros. It is easy to setup, delivers good quality audio and visuals. The fan runs quietly. The wireless connection is very easy to configure and it has a good color balance. More importantly, it comes at a competitive price.
On the other hand, the projector has some cons such as the built-in video player does not support .mp4 file. The projection distance and screen size should be in a different ratio.
BIGASUO Office Projector Conclusion
In short, the projector has the specifications with good numbers so it is capable to deliver good audio and video performance.
Well, it not only has good audio and video performance, but also has easy setup requirement, completive-price and good users reviews on various market places.
Therefore, BIGASUO business projector wins my recommendations. Before you buy this projector, research more so that you will not complain later.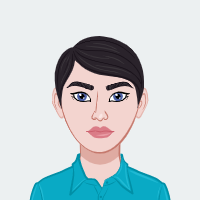 Nikita is a product reviewer who specializes in electronic products. She is an active member of several online forums and is always up-to-date on the latest products and research. Her reviews are detailed and honest, and her recommendations are always spot-on. If you're looking for a new electronic product, Nikita is the person to ask!