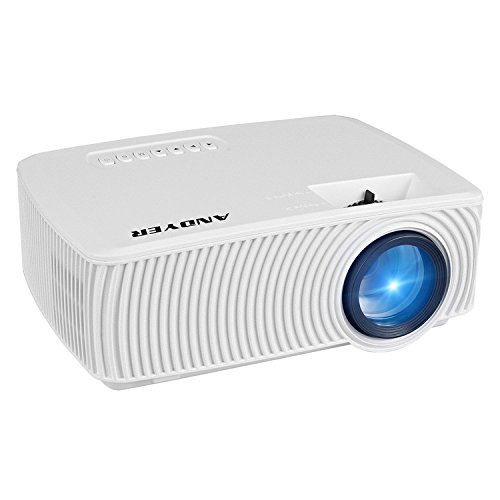 Andyer RD-816 Mini Portable Projector 1800 Lumens LED Mini Home Projector for Outdoor Indoor Movie,Home Theater HDMI VGA USB Support iPhone Andriod Smartphones, Laptops, Tablets, Blu-ray DVD player
Andyer RD-816 Mini Portable Projector uses latest LED light technology so it is 30-percent brighter than normal LED projectors. This projector is made in a small size that makes it portable to operate anywhere you want, indoor or outdoor. This is a high quality Andyer projector that will greatly relax your eyes from mobile phone, television. And it is a perfect portable mini video projector from Andyer brand for home entertainment, travelling, gaming, camping, and movie night at backyard.
Further, it supports various inputs so that you can easily connect with many devices such as personal computer, laptops, tablets, gaming machines, Blue-ray DVD players, Smartphones, Media players. Please makes sure that Andyer RD816 video projector is not made for PPT or business presentation.
Technical specifications are 800 X 480 pixels native resolution, 1800 luminous efficiency, 30 to 150 inches projection size, 1.18 to 2.28 meters throw distance, 4:3 / 16:9 aspect ratio, LED display technology, 1500:1 contrast ratio and 1080 pixels support resolution. Read more…
[home]
---
Images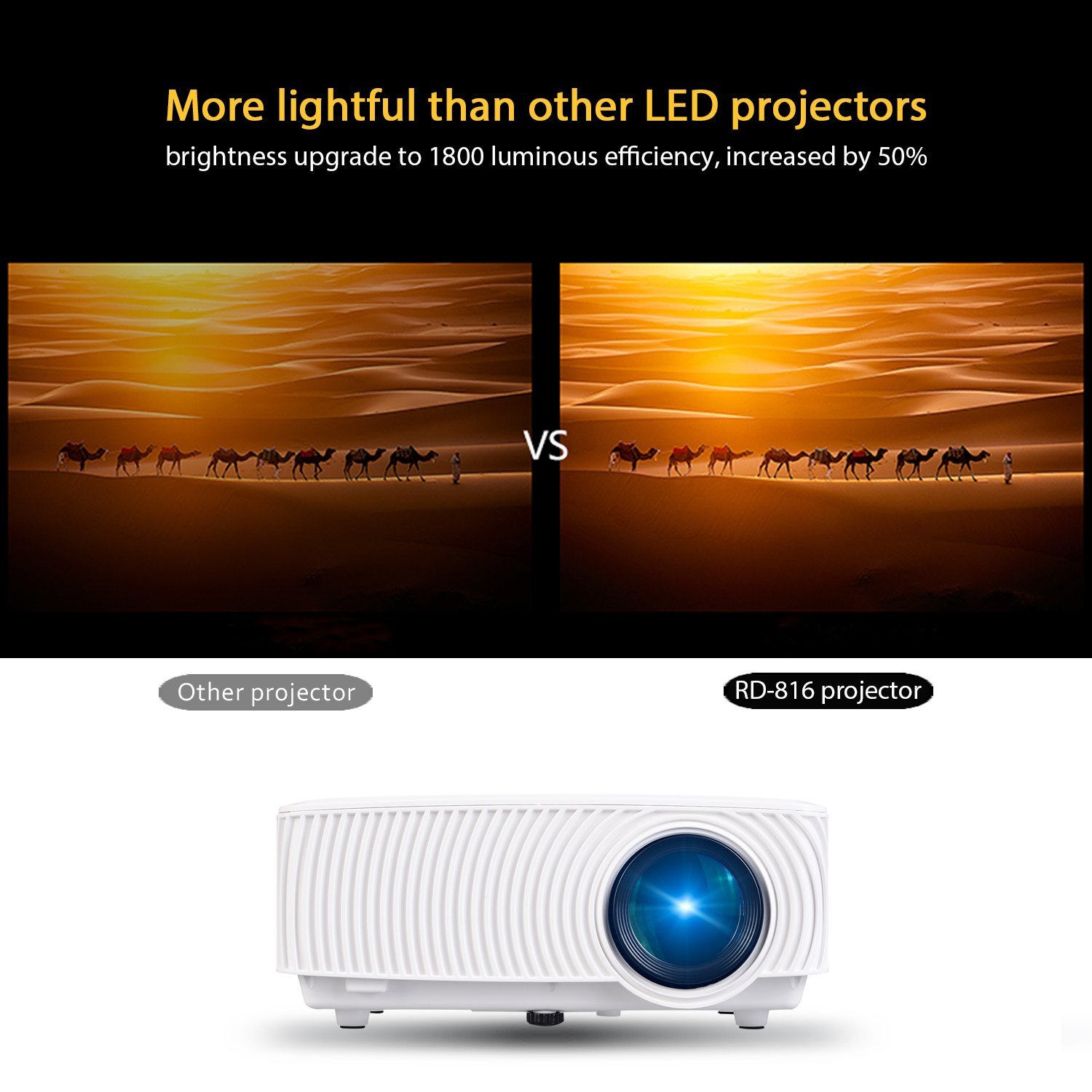 ---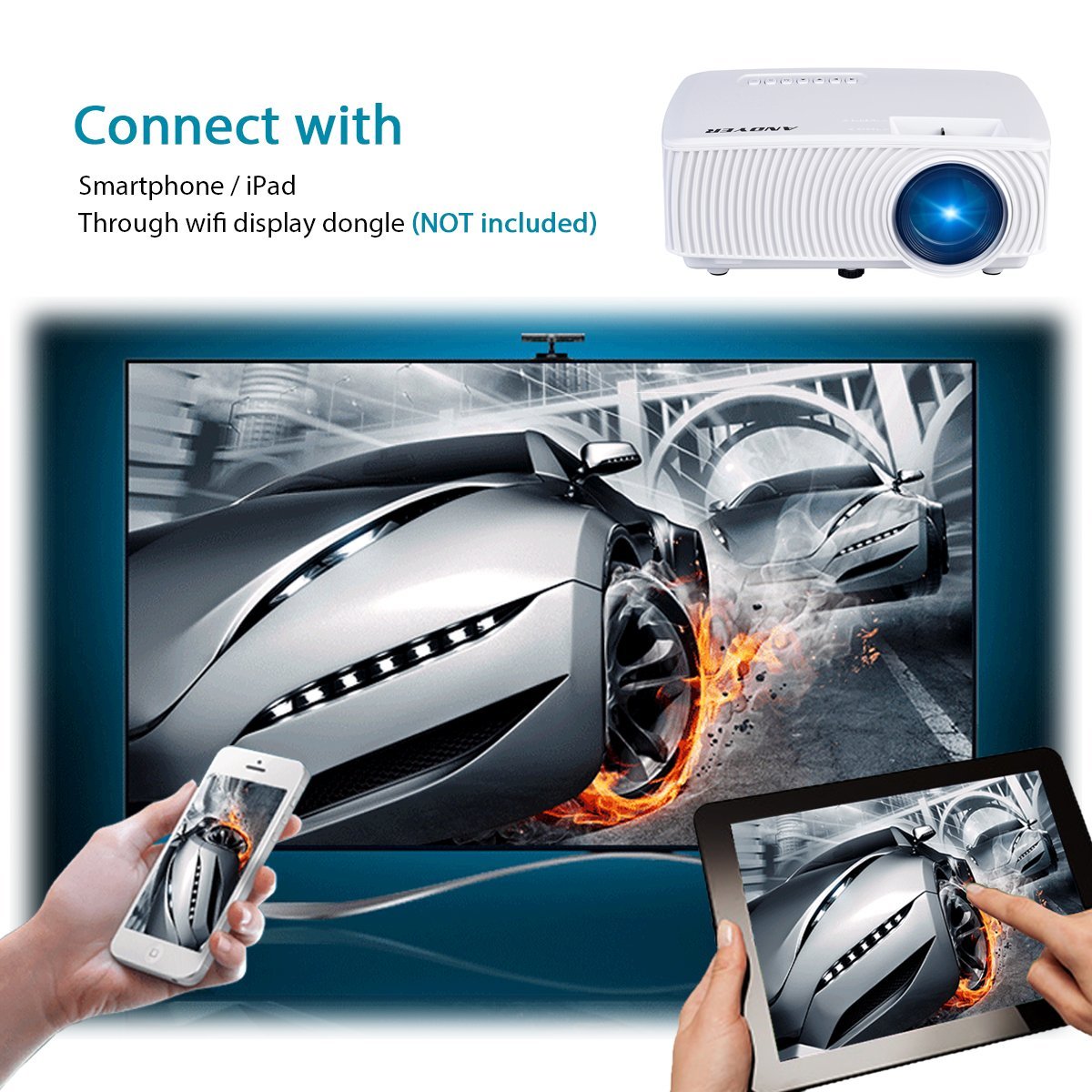 ---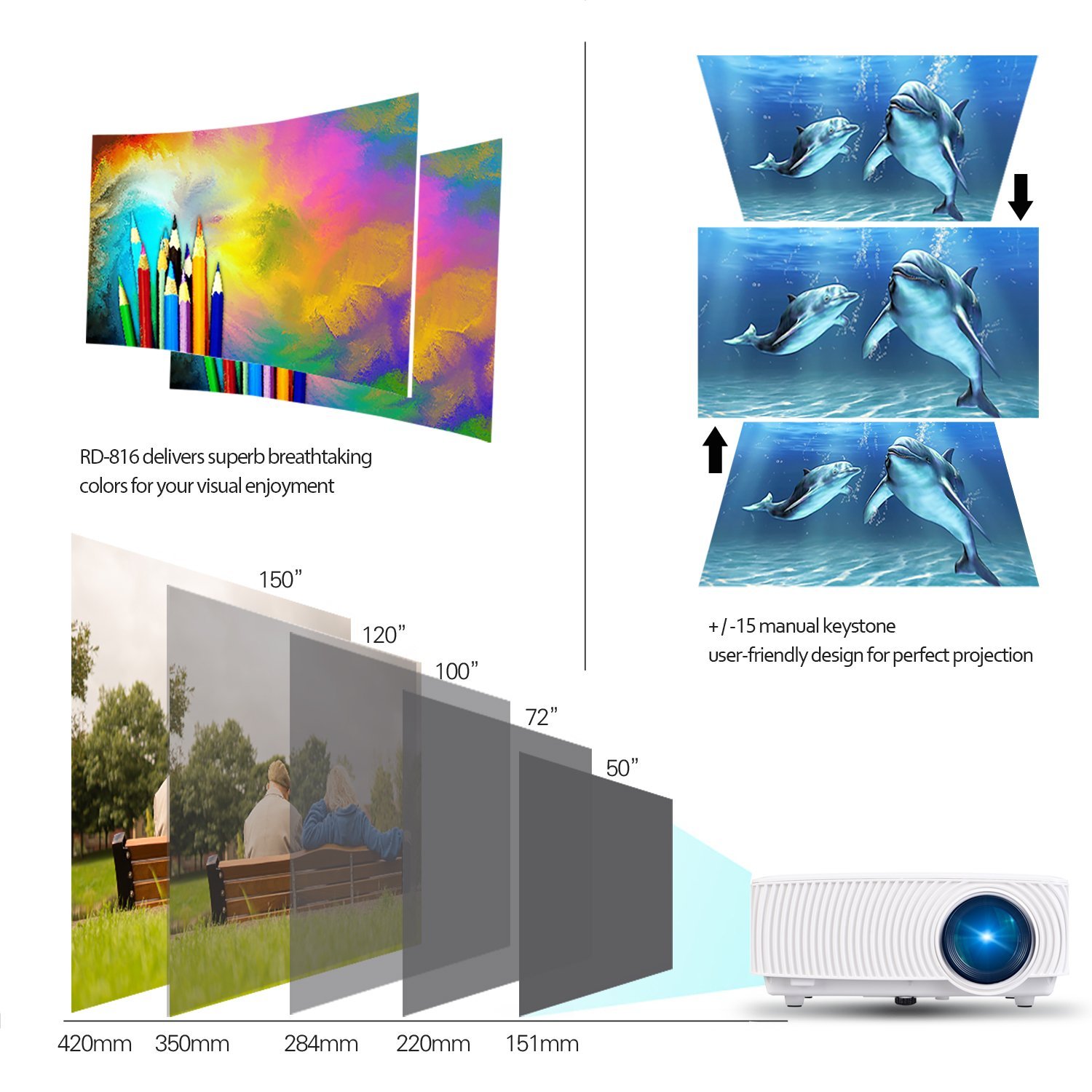 ---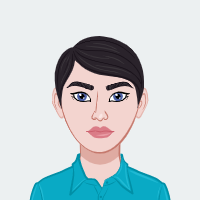 Nikita is a product reviewer who specializes in electronic products. She is an active member of several online forums and is always up-to-date on the latest products and research. Her reviews are detailed and honest, and her recommendations are always spot-on. If you're looking for a new electronic product, Nikita is the person to ask!