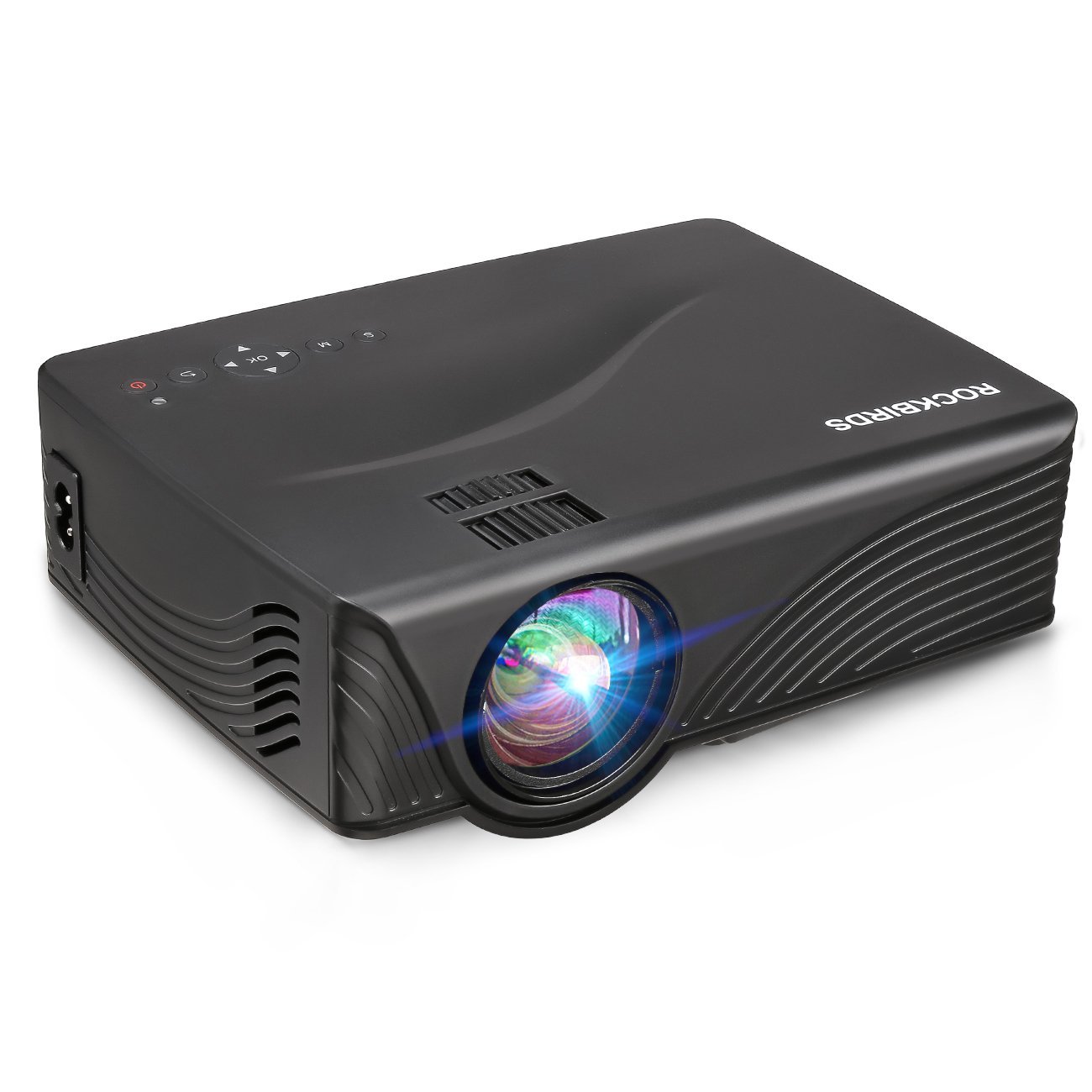 RockBirds GP10 Portable Home Theater Projector is perfect for indoor and outdoor entertainment. You can conveniently watch movies, footwall games in rich colors. It delivers clearer images in dark night. Please make sure that this RockBirds GP10 video projector is not made for data presentations such as PDF, Excel, Text files.
RockBirds portable home theater projector carries energy saving capability as it is CE FCC approved so it consumes very low power. This long lasting and energy saving projector has longer lamp life of 30000 hours.
This portable projector is only aprox. 3 inches thick that is good to connect to HDMI based devices including laptops, computers, DVD players, media players, tablet, Blu-ray and other devices. Of course, you will experience excellent picture quality from this RockBirds home theater projector.
Further, it lets you adjust the lens with image focus button to get clearer effect. It also supports manual keystone correction so you can easily correct the trapezoidal distortion. Also, this is a good projector for enjoying big screen videos as it has 32 to 120 inches screen size with 800 X 480 resolution, the maximum resolution is 1920 X 1080.
[home]