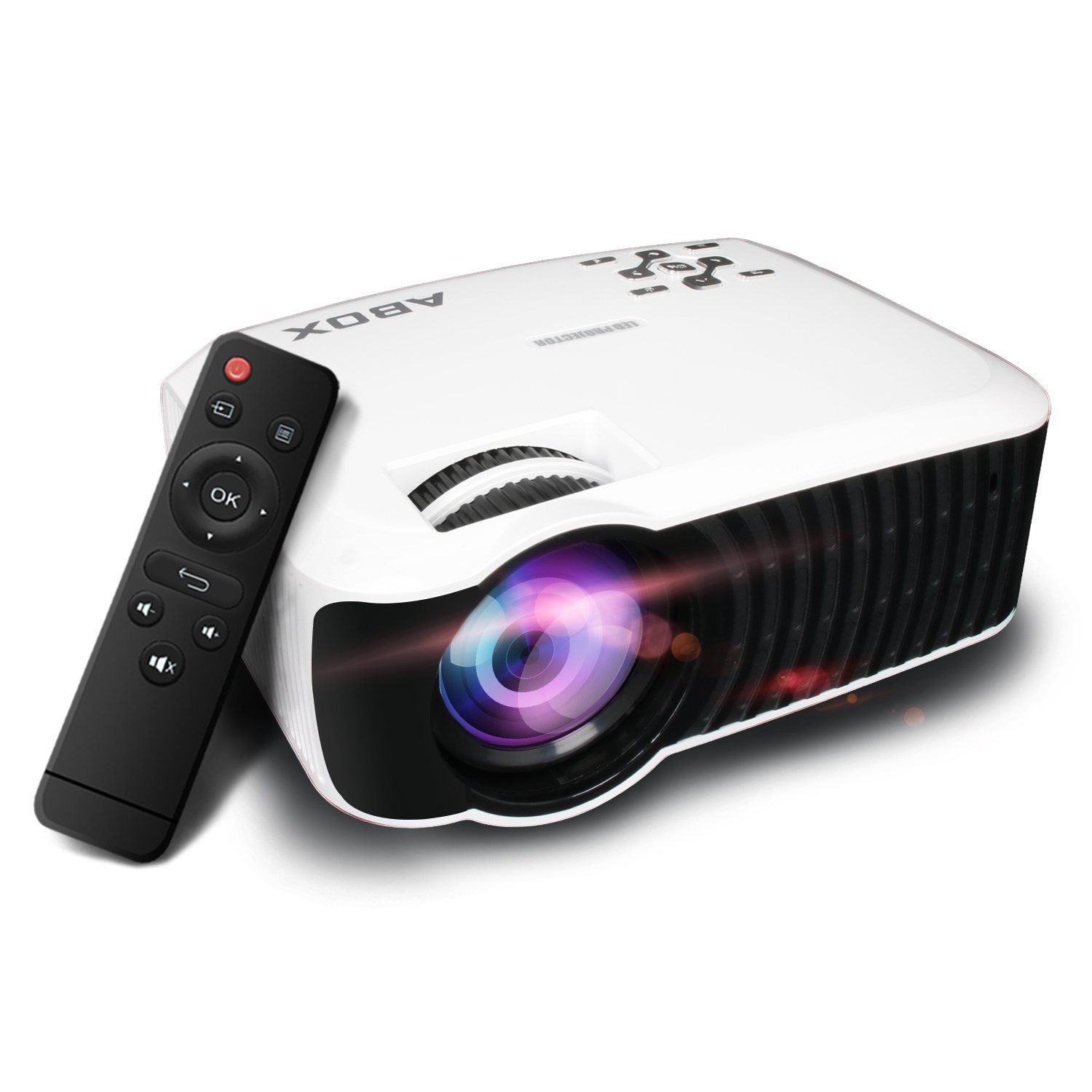 Good thing about this ABOX T22 video projector is you can watch even in daylight. It works a lot on increasing the number of lumens for an image to appear twice compared to a normal LED projector. Since it comes with 2400 lumens brightness and 2000:1 contrast ratio, so it lets you enjoy videos even the light is on.
Further, ABOX T22 is powered by latest LED technology so it is very helpful to project clearer image without inflicting the same optical harms as TVs or laptops.
This Mini video projector from ABOX provides larger viewing area as it is able to throw up to 32-176 inches with the projection distance of 1.5-5M. With such capabilities, it is able to provide a big screen experience.
When it comes to long lasting lamp life, it comes with 50000 hours of lamp life, so the projector lamp will last for many years without any doubts.
Further, it comes with multiple input interfaces including VGA, HDMI, USB-in/out, AV, earphone slot so that you can easily connect with laptop, desktops, smartphones, TV boxes and other devices.
[home]