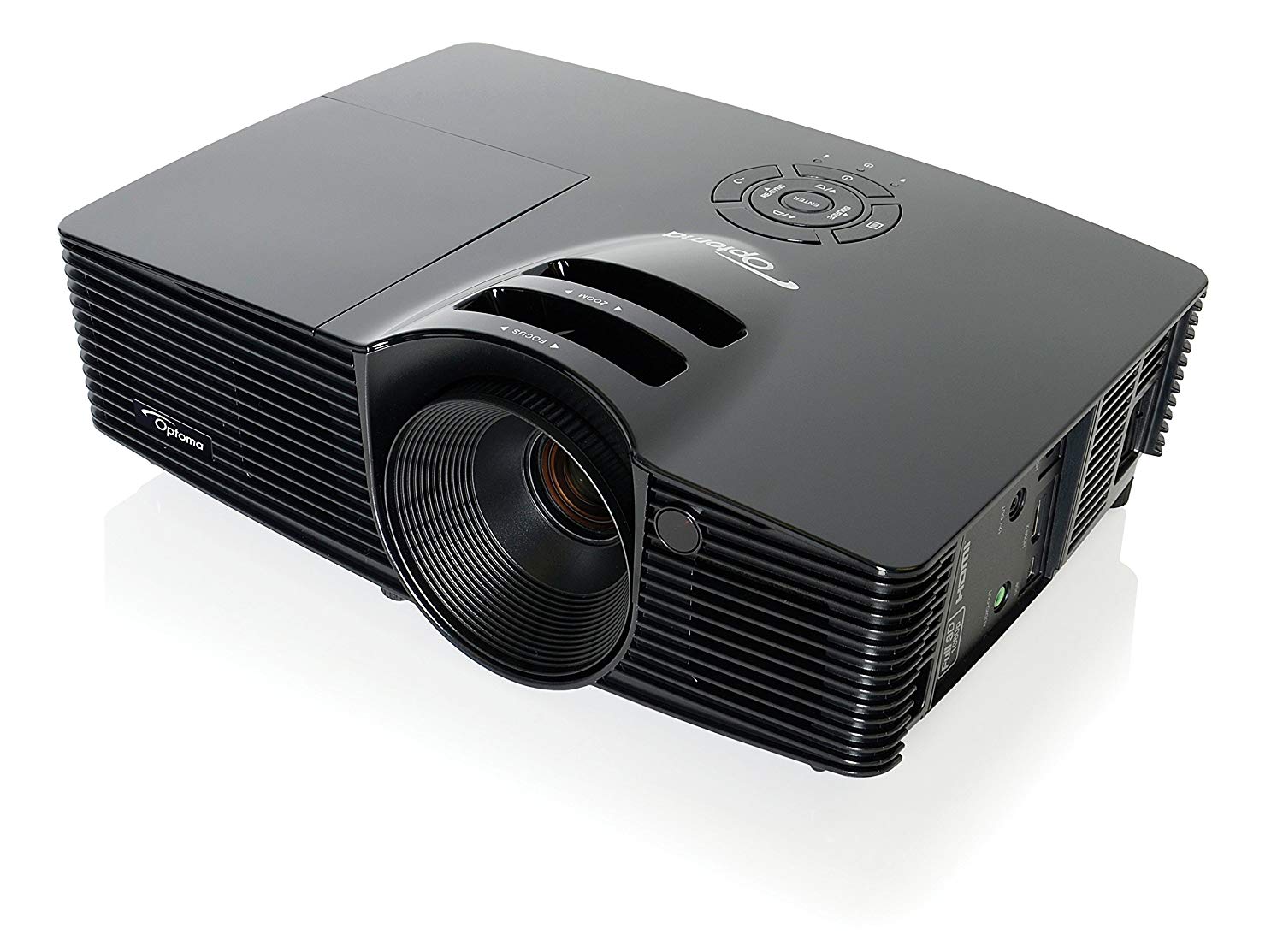 Optoma is a popular brand for many high quality projector models, one of these projector models is Optoma HD141X 3D DLP projector. It carries fantastic features that can't be found in similar home theater projector in the same price range. It supports various connection methods including 2 HDMI ports, USB port, and MHL v1.2, Audio out 3.5mm, 3D sync and 12V trigger.
One thing I will like to say that it doesn't come with longer warranty period; it comes with just one year of limited warranty on parts and labor wile 90 days on lamp. When it comes to screen size range, Optoma HD141X 1080p projector has 66 inches from 8 feet and 107 inches from 12 feet.
Other important features are 3000 ANSI lumens, 23000:1 contrast ratio and keystone correction. Main purpose of writing this Optoma HD141X home cinema projector review is to let you know the accurate facts you get by purchasing this 3D DLP projector.
With the purchase of HD141x projector, you also get an AC power cord, a remote control with batteries, a CD-ROM in various languages, a user manual, warranty card and a quick start card. Thank you for reading Optoma HD141X review, you will be able to read more reviews and compare other projectors on Amazon product page. Read more…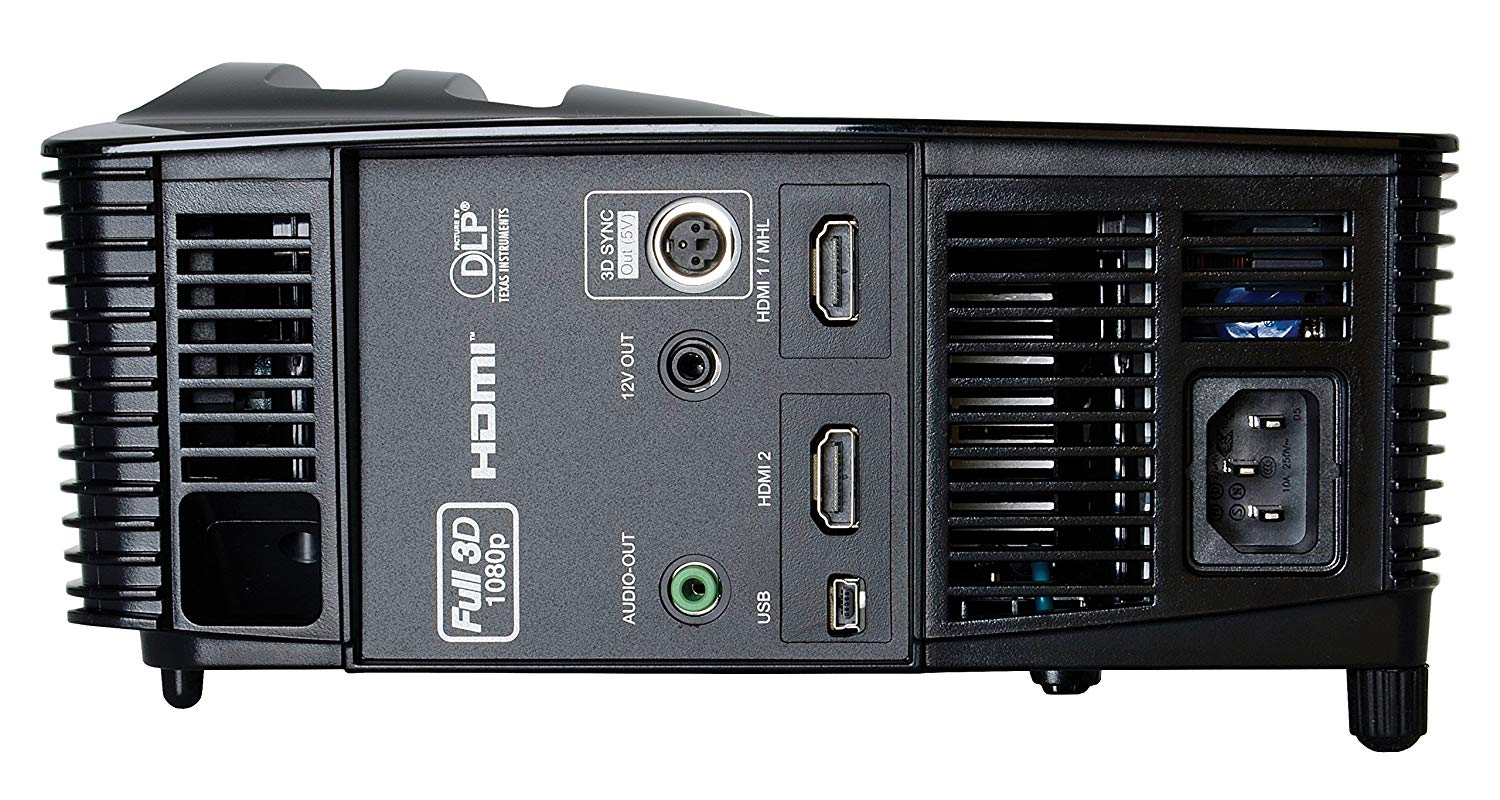 Full 3D 1080P – HDMI – DLP – Audio Out – 12V Out – 3D Sync – USB – HDMI2 – HDMI1 / MHL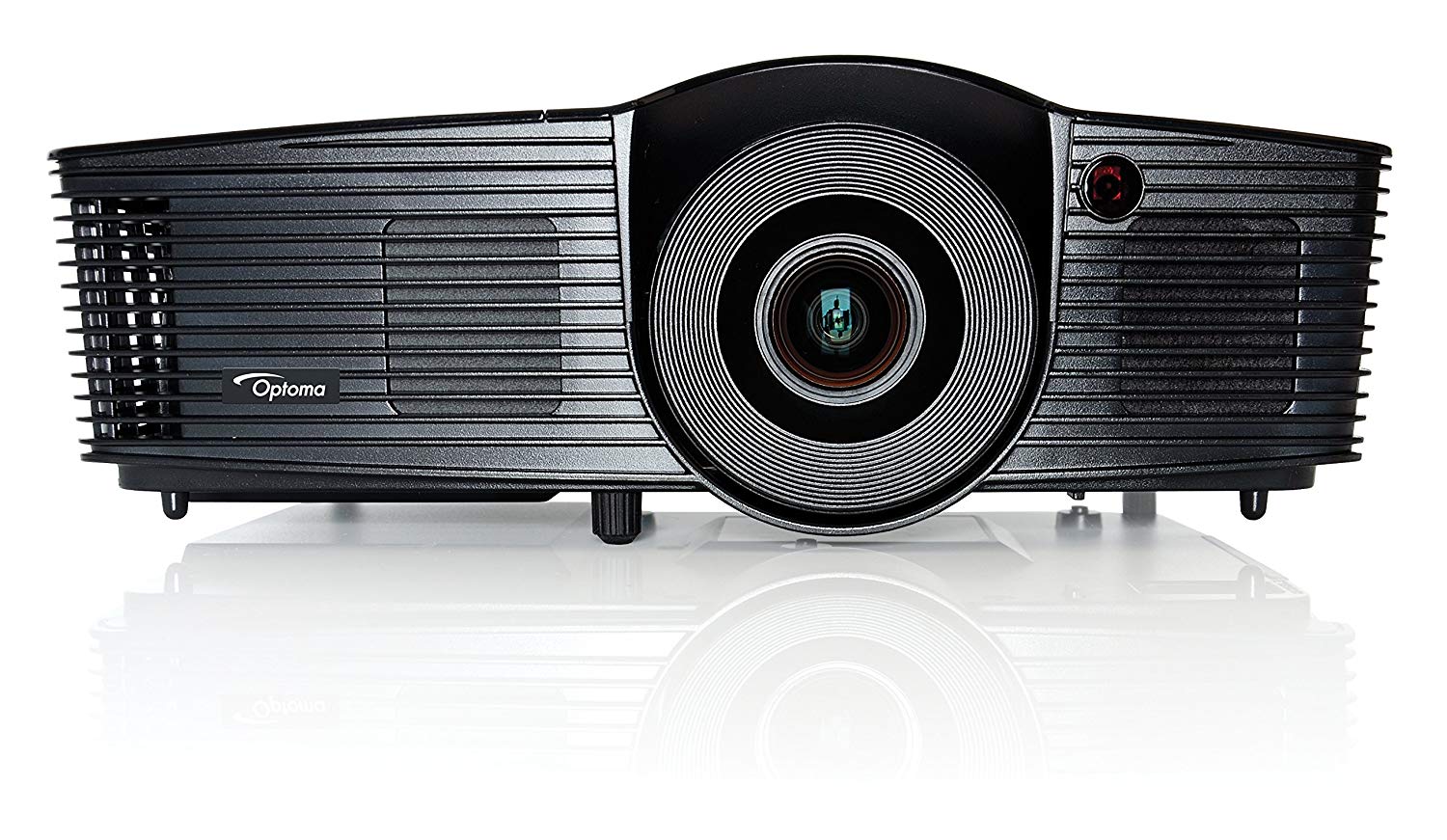 Optoma HD141X 1080p projector is perfect for TV shows, movies and video games supporting up to 300 inches screen. It produces 3000 lumens bright image with an impressive 3000:1 contrast ratio.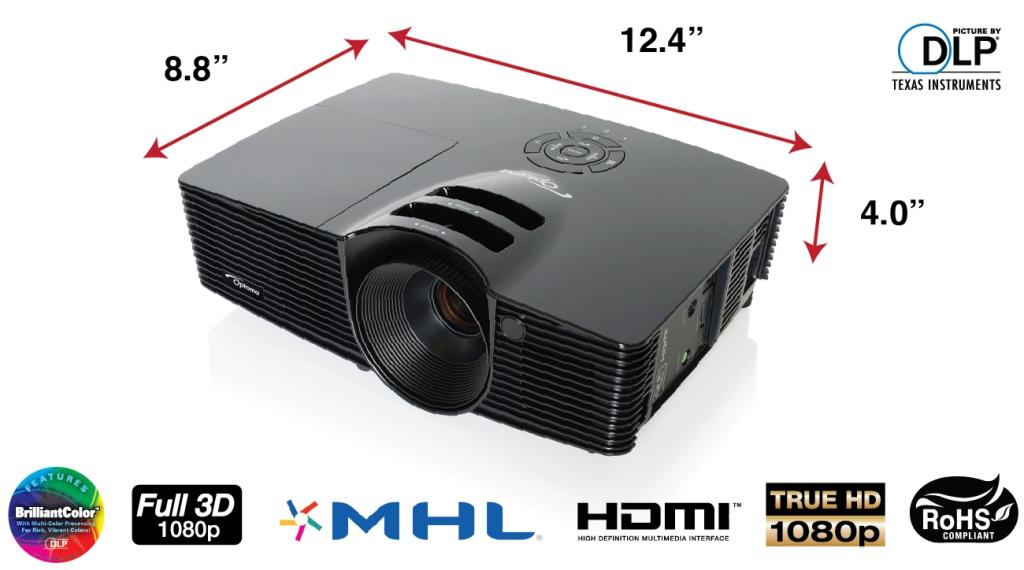 HD141X comes with impressive features to take your home entertainment to the next level. It has 2X HDMI ports and works with MHL also. It lets you enjoy seamless integration with your preferred devices like xBox 360, PS3/4 and Blu-ray 3D player. Optoma HD141X comes with 10 watts audio, DynamicBlack for enhanced black level.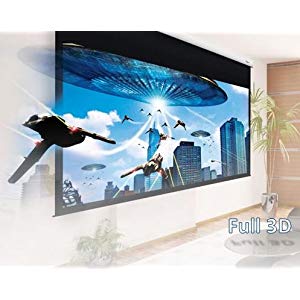 Fully 3D
It displays 3D content from most of the 3D sources. You can watch 3D content from 3D Blu-ray players, 3D broadcasting and the newest generation gaming machines. Since it supports 144Hz rapid refresh rate so it is able to provide flicker free image.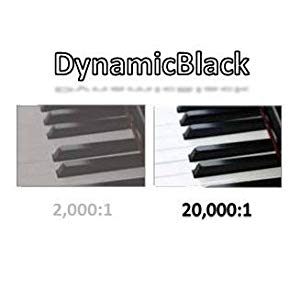 Dynamic Black
Dynamic Black is good for giving more depth the image by adjusting the lamp output as per the brightness information of each frame to create high contrast ratio.
[home]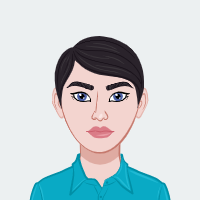 Nikita is a product reviewer who specializes in electronic products. She is an active member of several online forums and is always up-to-date on the latest products and research. Her reviews are detailed and honest, and her recommendations are always spot-on. If you're looking for a new electronic product, Nikita is the person to ask!