When it comes to the most popular video projector brands then many projector brands come into the mind. These best projector brands are Optoma, CiBest, Epson, BenQ, iRulu, ViewSonic and many others. Since the topic is "The Best iRulu Projector" so I will discuss mainly on the best iRulu video projector, which is now available on the market.
A common problem I encounter in finding the best product within a niche is "users' reviews" on popular shopping websites. People think that a 5-star product can be the best product but there are many things that make a product the best product apart from the users' reviews.
If I describe deeply into a user's review then I find that the user gives review based on the performance he/she received from a particular product. But in reality, it is not so! A user may give negative review even he/she is not able to understand the feature. The user think the product is not functioning well, but the fact is he/she doesn't know how to operate the particular device.
Since the topic is about the facts that make iRulu BL20 the best iRulu projector so I will discuss more on the features, performance, price, ease-of-use of this video projector.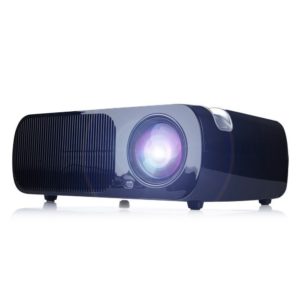 IRULU B20 carries the latest projection technology on the market. It comes with 5-inch LCD TFT LCD panel that provides the greatest convenience to operate this device. When it comes to operating modes, it supports both manual and remote control to give the users required flexibility in terms of operating the device. Based on your preferences, you can operate iRulu B20 manually or by using the provided remote control.
Inputs: it supports various inputs so that you can easily establish a secure connection between your devices and the iRulu projector. The supported inputs are double USB ports, double HDMI ports, DTV/AV/YPBPR/VGA ports and audio input also. Using the above widely used inputs, you can easily connect devices such as smartphones, tablets, laptops, TVs, computers and other devices.
The projection distance supported is from 1.2 meters to 6 meters, which can be impressive. Because it provides good flexibility to project pictures from 1.2 meters to 6 meters. And the aspect ratio is 4:3 / 16:9 that is standard for high quality projection.
Since iRulu BL20 comes at a low price with all required features and accessories so it is the best iRulu projector in its category.
Other important features of iRulu BL20 mini video projector are:
32-inch to 200-inch projection screen size
16.7K Color
1080P support resolution
Built-in speaker
5-inch LCD TFT LCD panel
Manual or remote control operating mode
One year of warranty
I am unable to mention the exact price of this projector because the price keeps changing. However, you will not be paying more than $150 to acquire this performance-oriented projection device. Price is also very important part of a product that makes a product the best or the worst. If a product is priced less than others with same quality and features then it is a matter of attention. In a nut shell, if you even get a product that has 3.5-star rating but the price is 10X less than the others then there is no harm to say "the best product".
---
More Images

---
---
---
---
---
---
---
---
---
[home]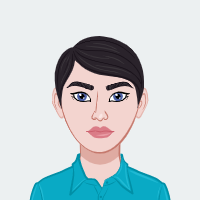 Nikita is a product reviewer who specializes in electronic products. She is an active member of several online forums and is always up-to-date on the latest products and research. Her reviews are detailed and honest, and her recommendations are always spot-on. If you're looking for a new electronic product, Nikita is the person to ask!