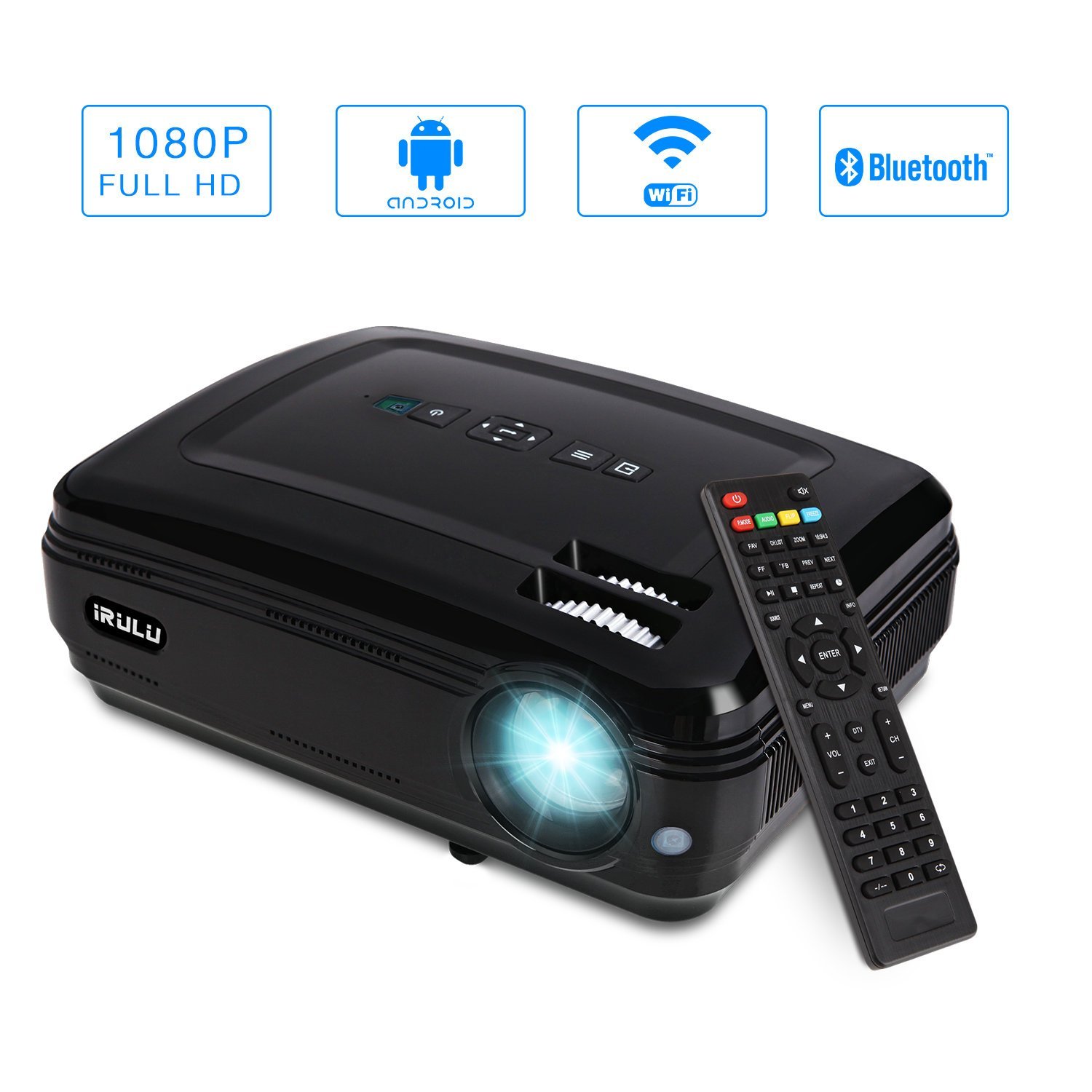 iRULU P6 Video Projector LED 1280×768 HD Support 1080P Android System Wi-Fi Home Theater Mini Cinema USB AV SD HDMI Game Projectors Black (P6-Android Wi-Fi + 1080p)
iRULU P6 Video Projector comes with various interfaces such as USB, VGA, AV, dual HDMI and USB ports. So it is really very convenient to connect any device you want. Further, it has great multimedia support as it can easily handle various types of files, music, movies and eBooks. Please make sure that you need a wireless dongle if you want to connect with Smartphones or tablets.
iRulu is the top and popular brand for a wide range of projectors. Most of the iRulu projectors are of full colors and high resolution to bring you the finest visual feast. Further, it offers large screen of up to 200 inches, you can download and install Apps to enjoy various types of movies and play games on a wider screen. This iRulu P6 LED projector is also good for surfing online, browsing favorite websites and it can be connected with an external speaker to enjoy music.
Further, this iRulu P6 video projector comes with one year of warranty with 2-month free return or exchange for any reasons, and 24 hours local customer service and technical support. Read more…
[home]
---
Images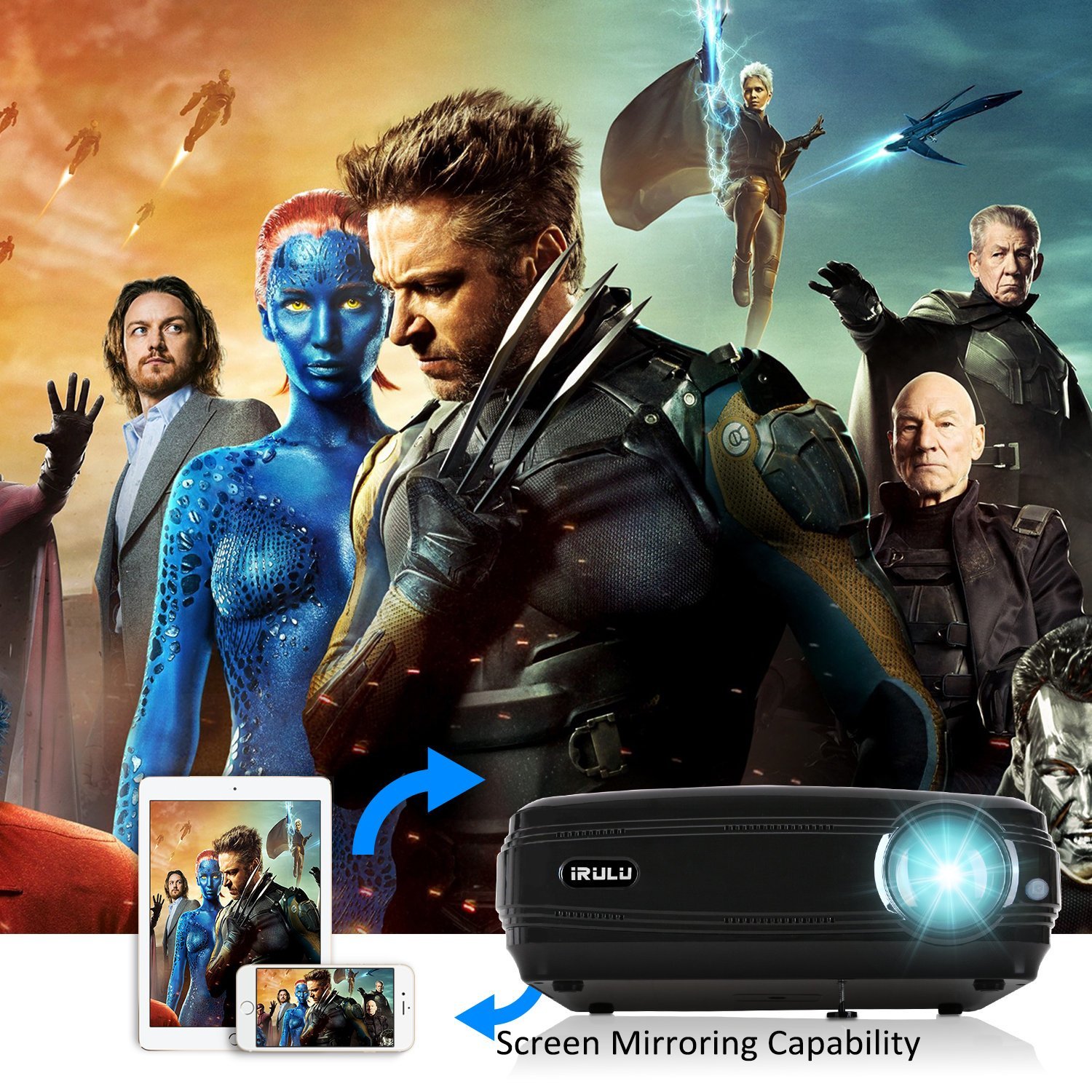 ---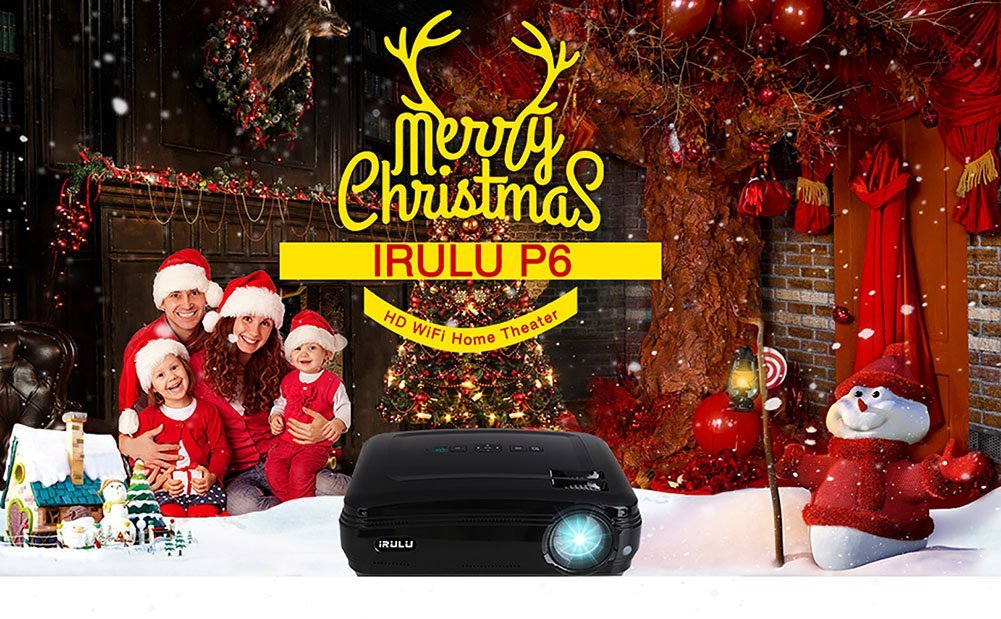 ---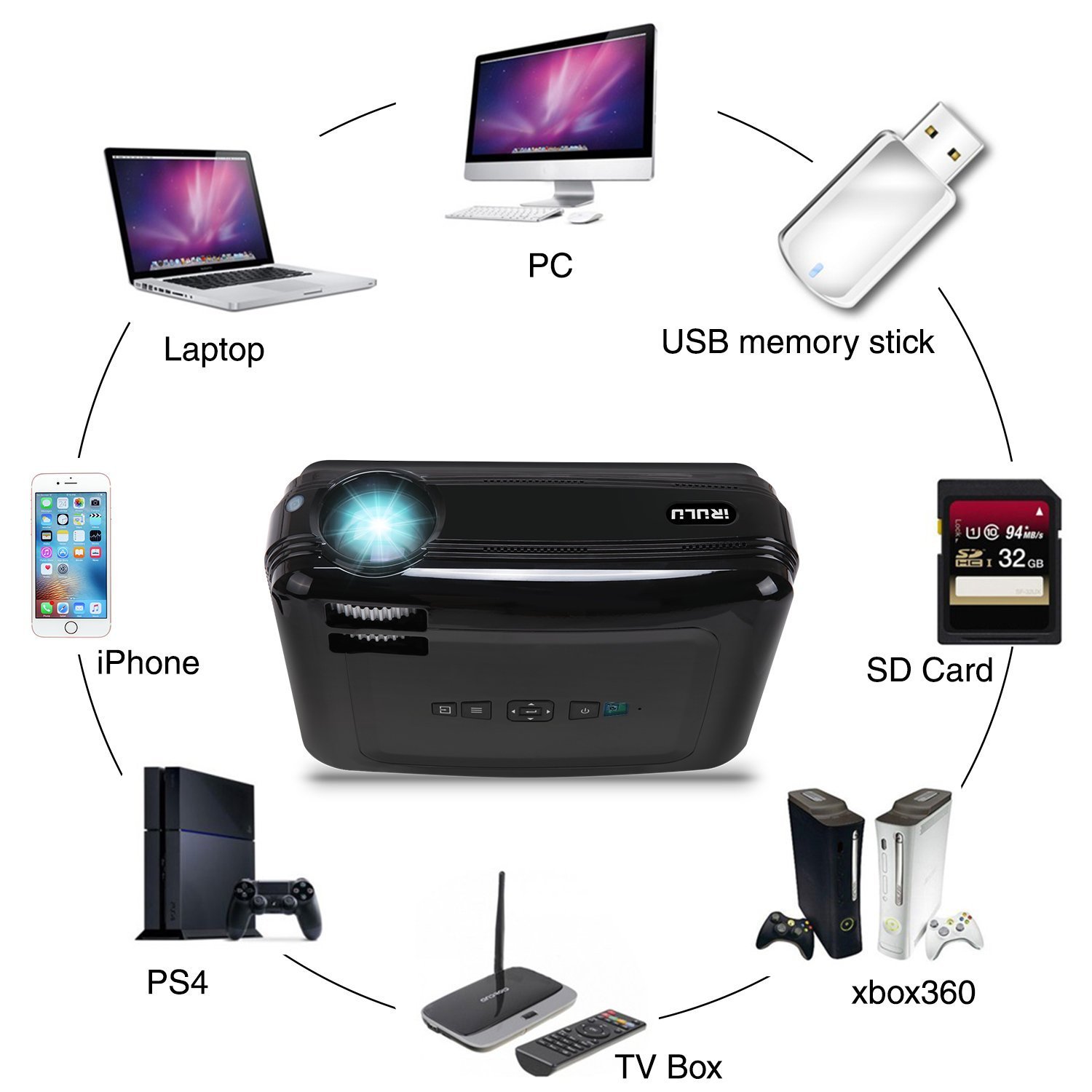 ---