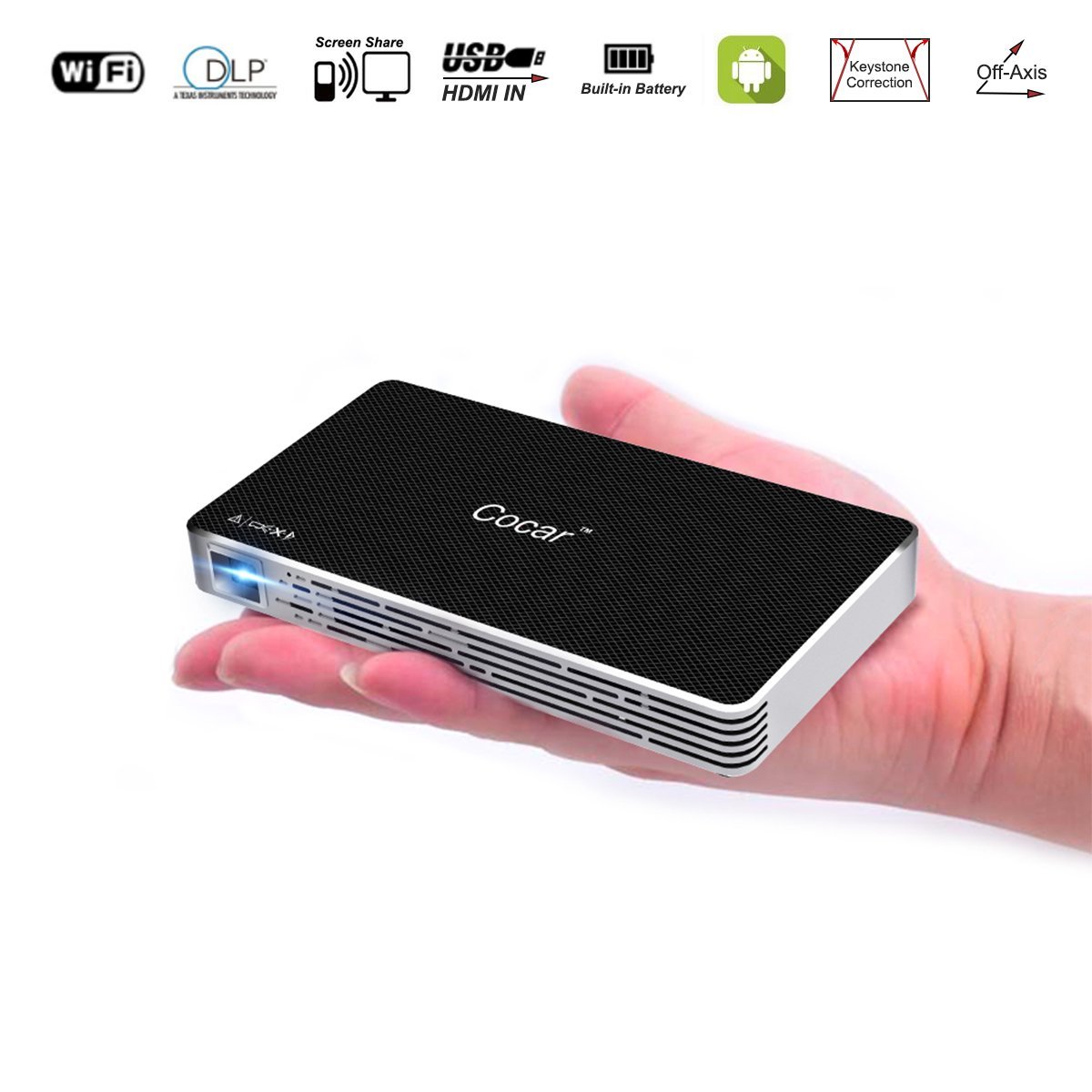 COCAR Mini Video Projector DLP Outdoors Movie Player Portable LED Bulb Pocket Pico Wireless Airplay Miracast Wi-Fi USB HDMI 1080P Keystone Correction Android OS Bluetooth Built-in Battery Stereo Audio
COCAR Mini Video Projector uses advanced technology using DLP projector technology, keystone correction, Bluetooth 4.0, Quad Core CPU and Android operating system. It comes with HDMI, TF and USB ports for external multimedia use. So you can easily connect this Cocar mini projector with gaming machines, laptops, computers and other devices.
Whether, you want to project from your table or you want to mount on the ceiling, this Cocar projector allows various projection modes.
Since, it is powered by Android OS so it brings you the most stable performance, fast response of the operation and multi-tasking capabilities. When it comes to easy operation, it can be played like a Smartphone. You can easily operate this Cocar video projector via USB mouse (not included) or remote control.
Further, DLP Outdoors Movie Player projector has 100 lumens brightness and 150 inches maximum projection size. This is a mini projector that measures 158 X 80 X 18 mm and weighs 285G. Also, it carries an amazing design and looks gorgeous in black top, silver side lines, gray metal frame. It has gotten a unique alloy body and off-axis optical design and it can project wonderfully without using tripod. For the keystone correction, you can use the remote control as well.
Amazingly, you can easily connect this DLP COCAR mini projector with iPhone, iPad and Android devices using the Wi-Fi connectivity option. You just need to use your hotspot sharing option in your device to establish connection with this Cocar mini projector.
Further, it also comes with a powerful 4200mAh rechargeable battery that delivers approx. 2.5 hours projection on a single recharge. Since this projector is powered by latest DLP technology so it has increased lamp life of 30000 hours, if you use your projector for 8 hours daily, it will last for almost ten years. Read more…
[home]
---
Images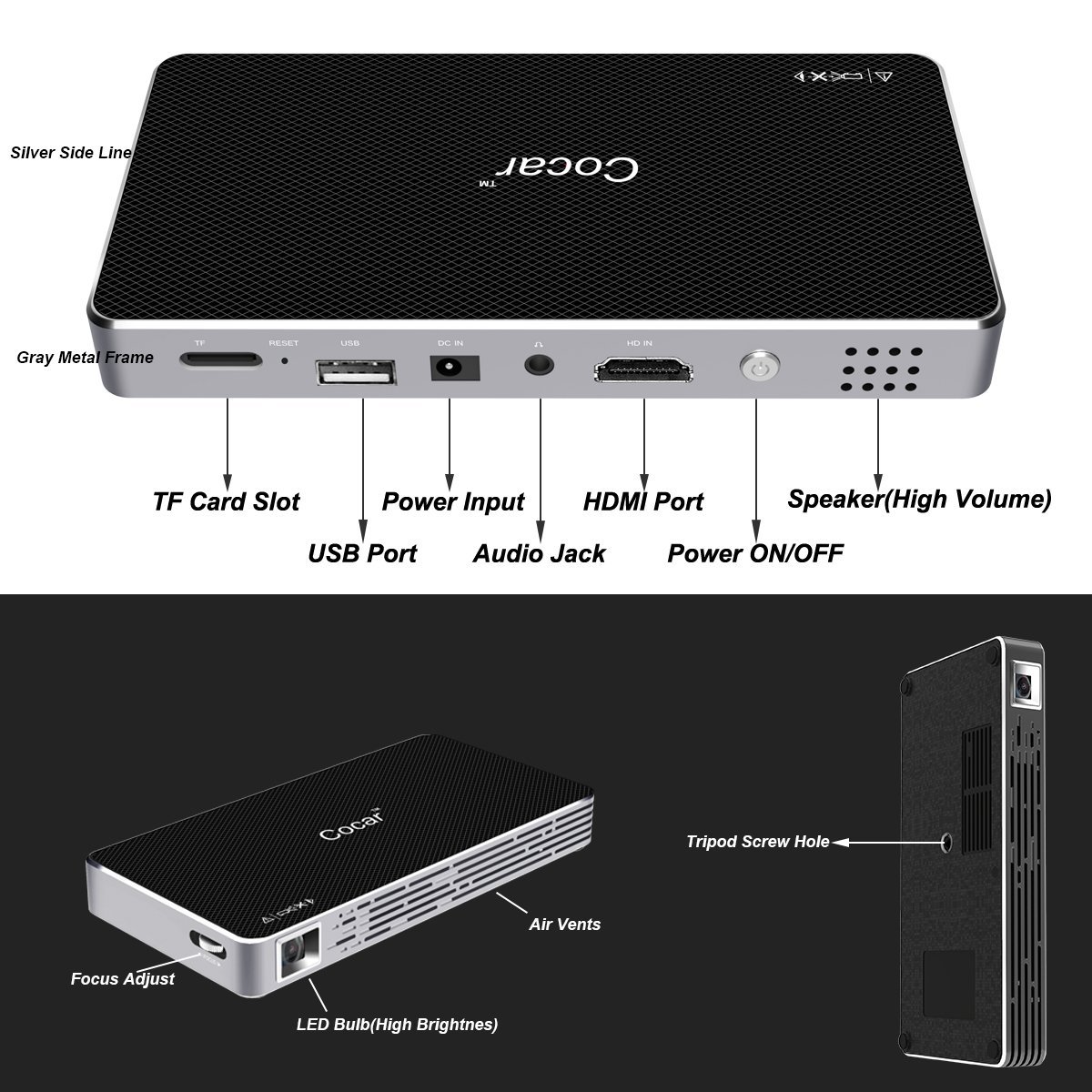 ---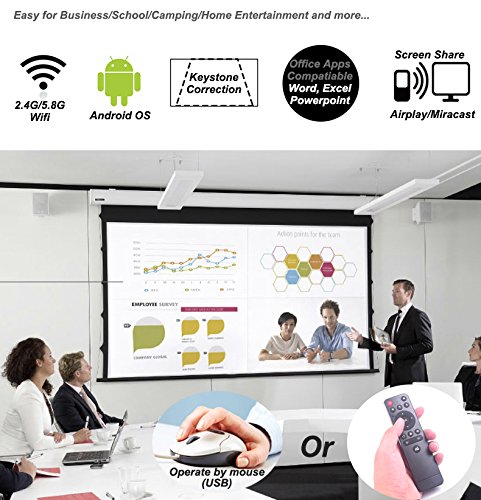 ---
---