Artograph EZ Tracer Art Projector is good for enlarging flat artwork and small 3D objects to any vertical surface, the 163mm lens enlarges up to 2 to 10 times original size.
The Artograph EZ Tracer art projector is made in a lightweight design that is portable and works smoothly with noise-free operation. Artograph EZ Tracer Art Projector is UL approved and protected with one year of warranty.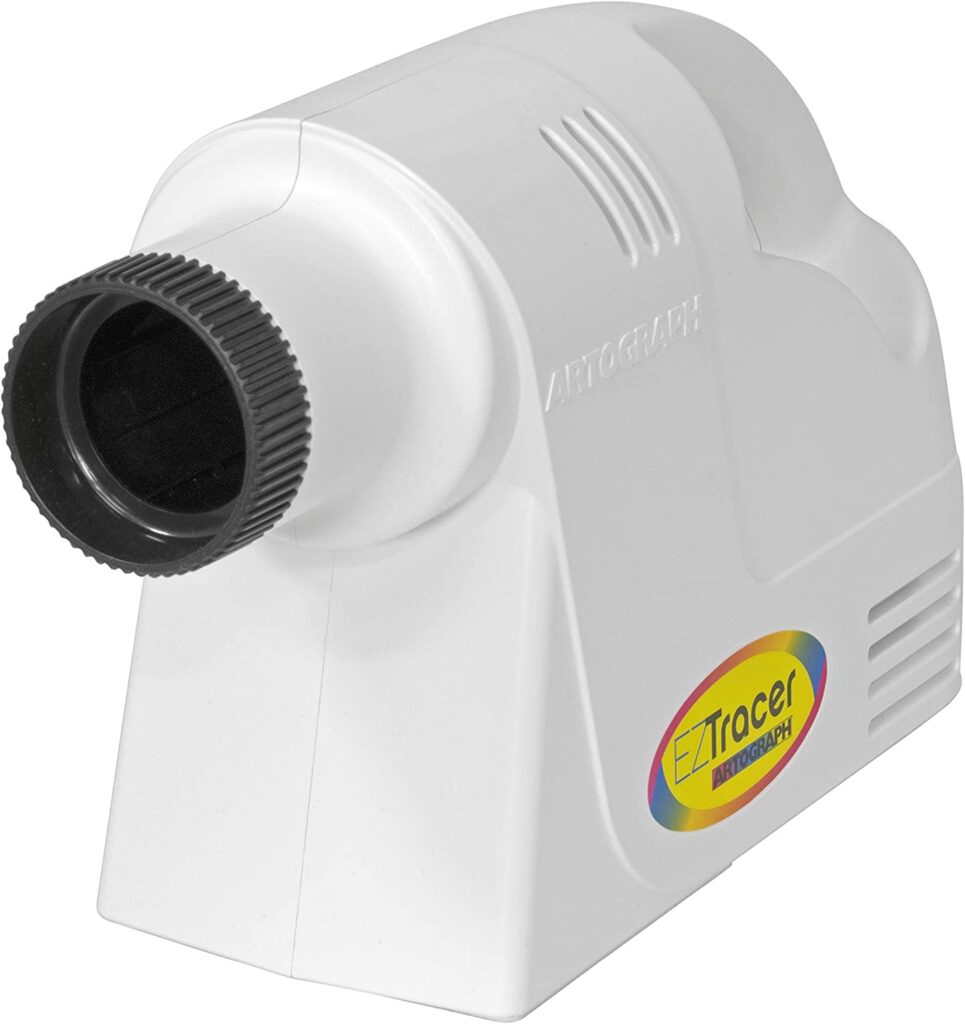 A dark room is needed for added clarity. The EZ Tracer opaque art projector (non digital) makes tracing, enlarging, and transferring images easy! It's compact and easy to use, and is a great tool for youth arts and crafts projects.
Main Features & Specifications
Artograph brand
Perfect for enlarging, viewing and transferring pictures
It is widely used by crafters, decorators, artists and painters etc.
Dimensions: 4.5 x 13.25 x 7.5 inches
Lightweight and portable
Uses 1600L LED bulbs
163MM optical glass lens
5.5 feet cable with 120V plug
It enlarges images up to 10 times of their size on any vertical surface
4 x 4 inches (10cm by 10cm) copy size
For good clarity a dark room is required.
A non-digital artwork tool
The key features of the Artograph EZ Tracer art projector have been mentioned. You can see it is a great tool for artists, hobbyists and painters etc. Please note that for good performance and clarity, the users need to use it in a dark room.
The art projector comes included with required accessories such as a long-size cable and 12V grounding plug. Please note that the light bulb is not included. You may have to buy it separately.
Pros
Good price
Perfect result for copying images and other related tasks
Bright and sharp image
Easy to use, easy to setup
For many users, it is well worth the money.
Cons
To give you the good result, the art projector should not be moved as it needs stability.
Users need to buy some additional accessories to work with it.
Customer service team is not very reliable.
It is only good for a dark room. It may not give good performance in a bright room.
The pros and cons of the Artograph EZ tracer have been mentioned above. Reading the pros and cons will surely remove your doubts and answer your questions. I see, the art projector has attracted both positive and negative reviews. Therefore, it is advised to research more on this product before buying.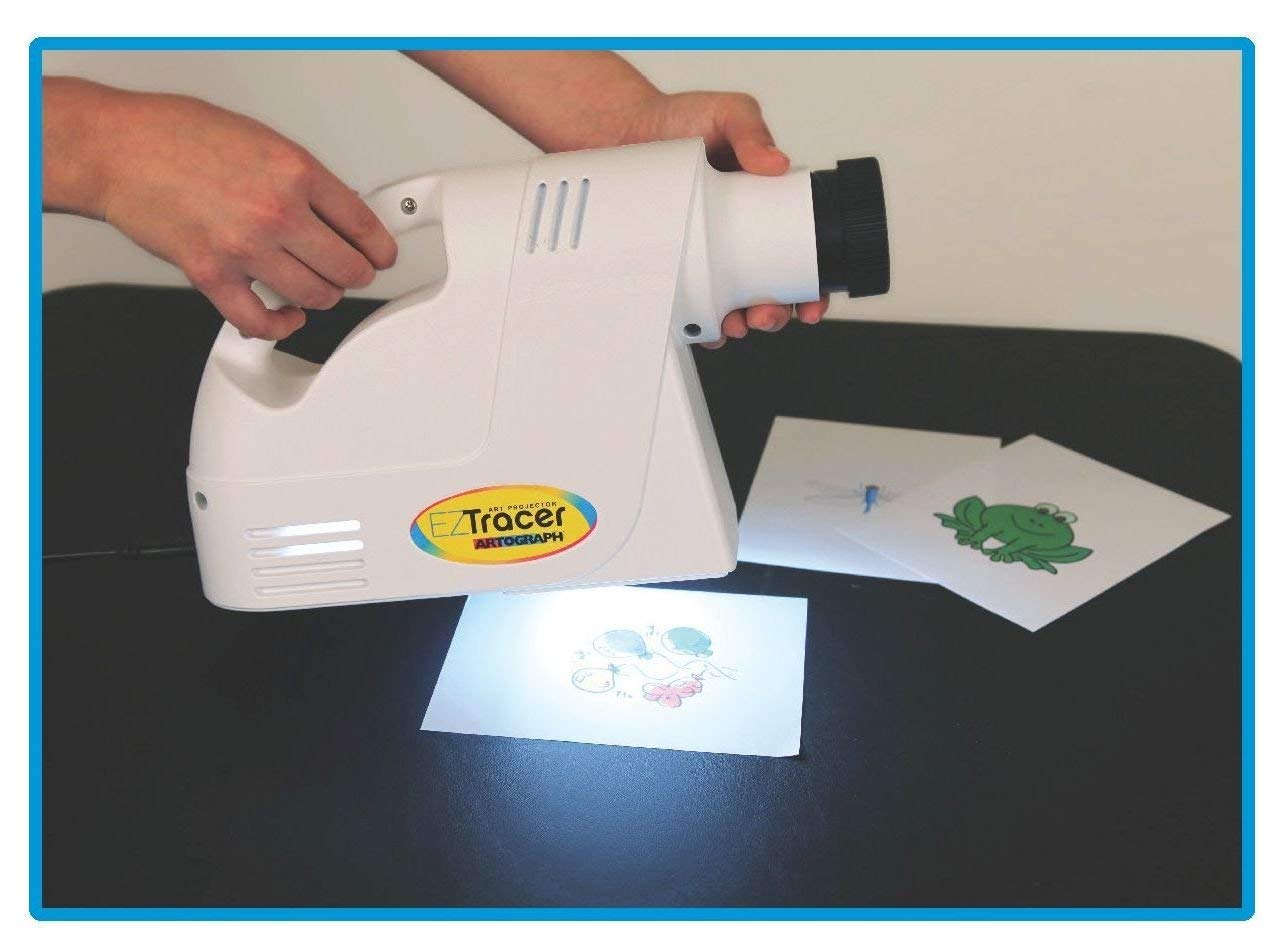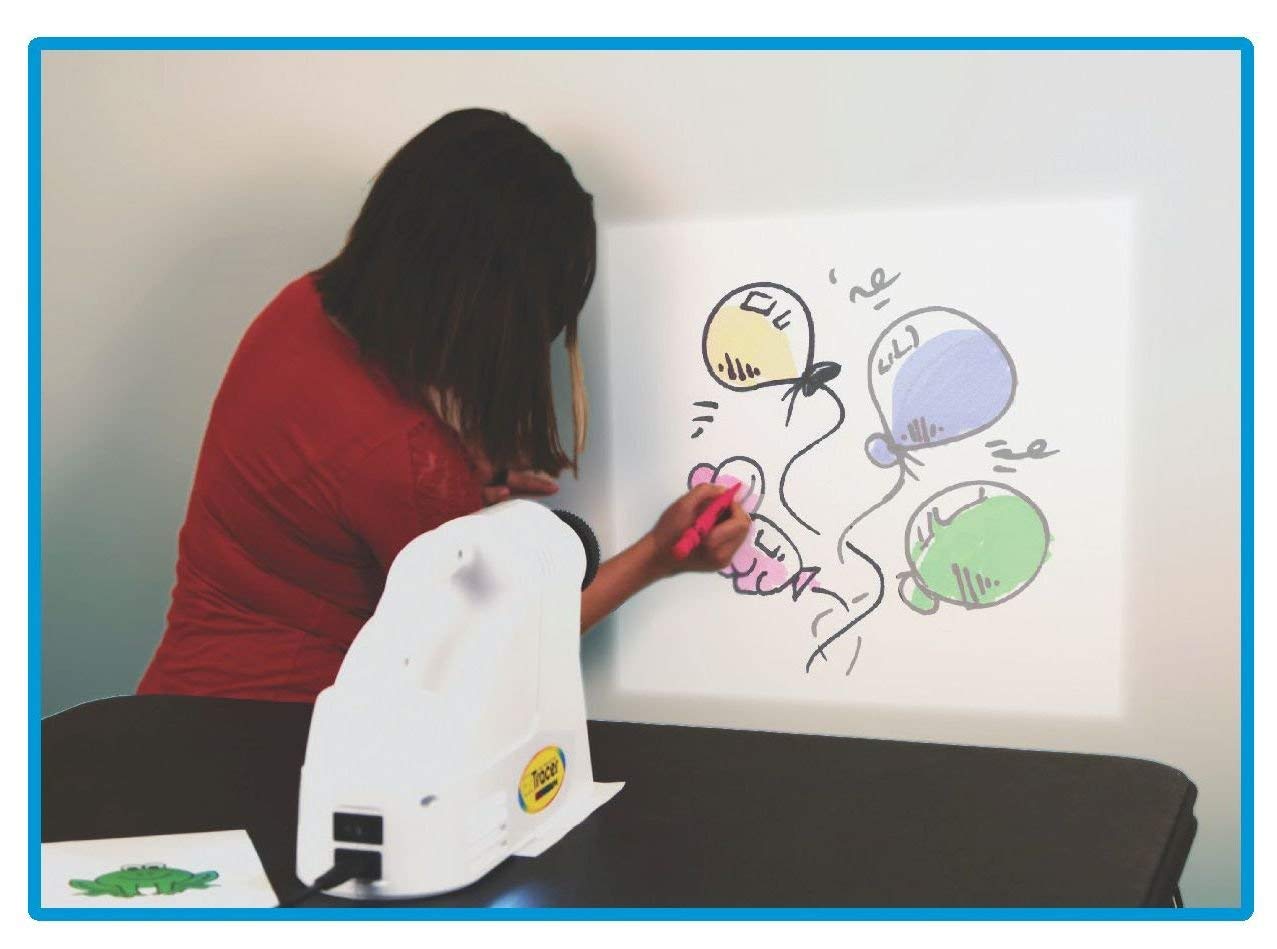 ---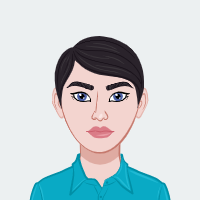 Nikita is a product reviewer who specializes in electronic products. She is an active member of several online forums and is always up-to-date on the latest products and research. Her reviews are detailed and honest, and her recommendations are always spot-on. If you're looking for a new electronic product, Nikita is the person to ask!