Before I write the detailed Xiaoya projector review, please let me tell you that Xiaoya is a new brand name in the projector world. Being a new projector brand, it has managed to produce good quality projectors at good price.
In case, you are looking to buy a budget projector with good characteristics, high brightness, you must explore the features of this XIAOYA outdoor projector.
From outside, the HD home cinema projector looks beautiful and I am sure the inside structure of this projector will also not disappoint you.
The 1080P video projector by XIAOYA has many positives that may only be available in costly home theaters. The outdoor projector is an HD movie projector that has 1080P resolution, 4000 lumens brightness, Hi-Fi speaker and various interfaces such as HDMI, USB etc.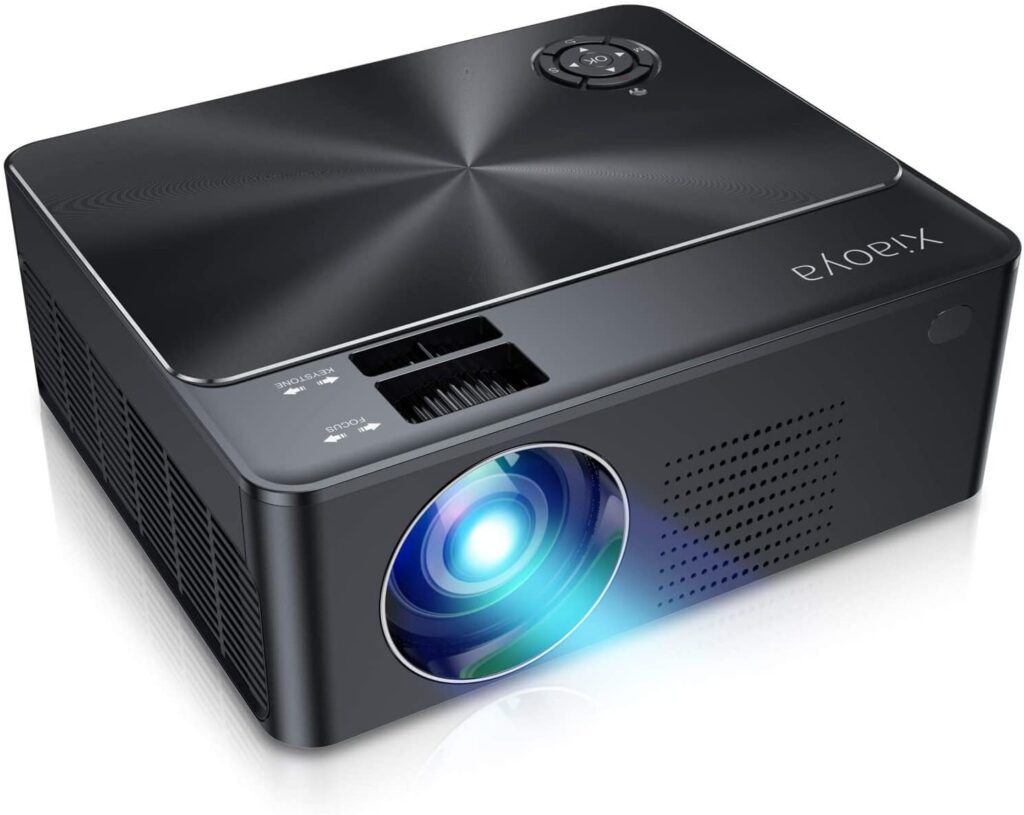 XIAOYA Movie Projector Has Built-In Stereo Sound and Low Noise
As mentioned above, the XIAOYA projector has inbuilt stereo speaker that deliver excellent audio outcome. Of course, the user will surely enjoy the every sound detail coming from the XiaOya projector. With such integrated stereo sound, I am sure you will entertain yourself, your friends and family at the fullest. At the same time, you do not have to think of outer damages, cleaning dusts etc. because it is an inbuilt stereo sound system.
Lower Noise – the XIAOYA projector does not give you annoying sound rather it gives a little noise which can be acceptable by most of the users. The outdoor projector is capable to deliver good audio performance because it features an advanced fan that is capable to suppress noises. Therefore, you will not get distracted from the low noise and you can watch your favorite content peacefully.
XIAOYA 1080P Projector Has Customizable Foot Pads
In fact, the foot adjustment feature is very handy and useful. You will be able to adjust it according to your need. To receive the best watching area, please adjust the projector height with the help of the adjustable projector foot. The foot pads can be adjusted on the press of a button, please press the button slightly to adjust the height of the projector.
Moreover, for mounting this projector, the users have many ways. Users can mount it on ceiling, table or tripod based on their requirement and preference. However, the XIAOYA projector does not come with a ceiling mount or tripod, you may have to purchase them from outside.
XIAOYA HD Projector Gives You 236 Inches Large Screen
Well, 236 inches can be a huge screen size. This projector support screen size from 40 inches to 236 inches at the projection distance from 3.9 feet to 23 feet. For the best viewing experience, you can set a 100-inch screen at 9.8 feet distance. For the best performance, please use the XIAOYA projector in a dark lighting environment.
XIAOYA Outdoor Projector Is 34% Brighter Than Others
The XIAOYA HD projector has good display specifications that make it brighter than others. According to the manufacturer's claim the projector is 34% brighter than others in the same category.
When it comes to the display specifications, the HD XIAOYA projector has 1280 x 720 pixel native resolution. It has 1080P supported resolution and 3000:1 contrast ration. Moreover, the projector has 90% NTSC to give you clear and stunning images. Therefore, now is the time to enjoy watching movies and playing games. Well, not only you, but also your friends and family including the kids can enjoy the beautiful display that comes out from the XIAOYA video projector.
Highlights of XIAOYA Mini Projector
Great for home entertainment
XIAOYA W2 Mini Projector comes included with a remote controller, power cable and a user manual
HDMI cable
RCA 3-in1 AV cable
LCD display
LED light source
Advanced dual cooling fan
236 inches big screen
34% brighter than others
Low noise
Built-in speakers
Adjustable foot pads
You can see the highlights above. The video projector by XIAOYA has various highlights that are only found in costly projectors. While to buy this projector, you have to pay a small price. The good thing is that the XIAOYA projector comes included with all the required accessories. According to the projector reviews, the users appreciate its adjustable foot pads. The foot pad is very helpful to adjust the height of the projector. For the great audio experience, it has a built-in audio system to give you the pleasant sound.
Pros – HD Home Cinema
Great picture clarity
Double HDMI ports in this low price projector
Very low fan noise
You can connect an external speaker if you need more sound.
The overall quality is very good.
Delivers accurate colors
Very low price
Small size projector, perfect for outdoor uses
The main pros of XIAOYA projector are mentioned above. To me, the outdoor projector looks very good. It delivers clear images, loud sound and accurate color. It has low noise that is OK because we are paying very low price.
Cons – XIAOYA Projector
The brand is not very popular.
Honestly, I scanned countless reviews but I did not find many cons of this 1080P projector. The only one cone is that it comes from a new projector manufacturer.
Conclusion – XIAOYA Projector
At the end, XIAOYA mini projector is the best quality projector without any doubts. It is a budget projector that has a host of latest features to give you the great entertainment. The projector has various connection ports to connect your preferred devices. You can use the popular HDMI and USB ports to connect most of the devices as well.
Images of XIAOYA Home Cinema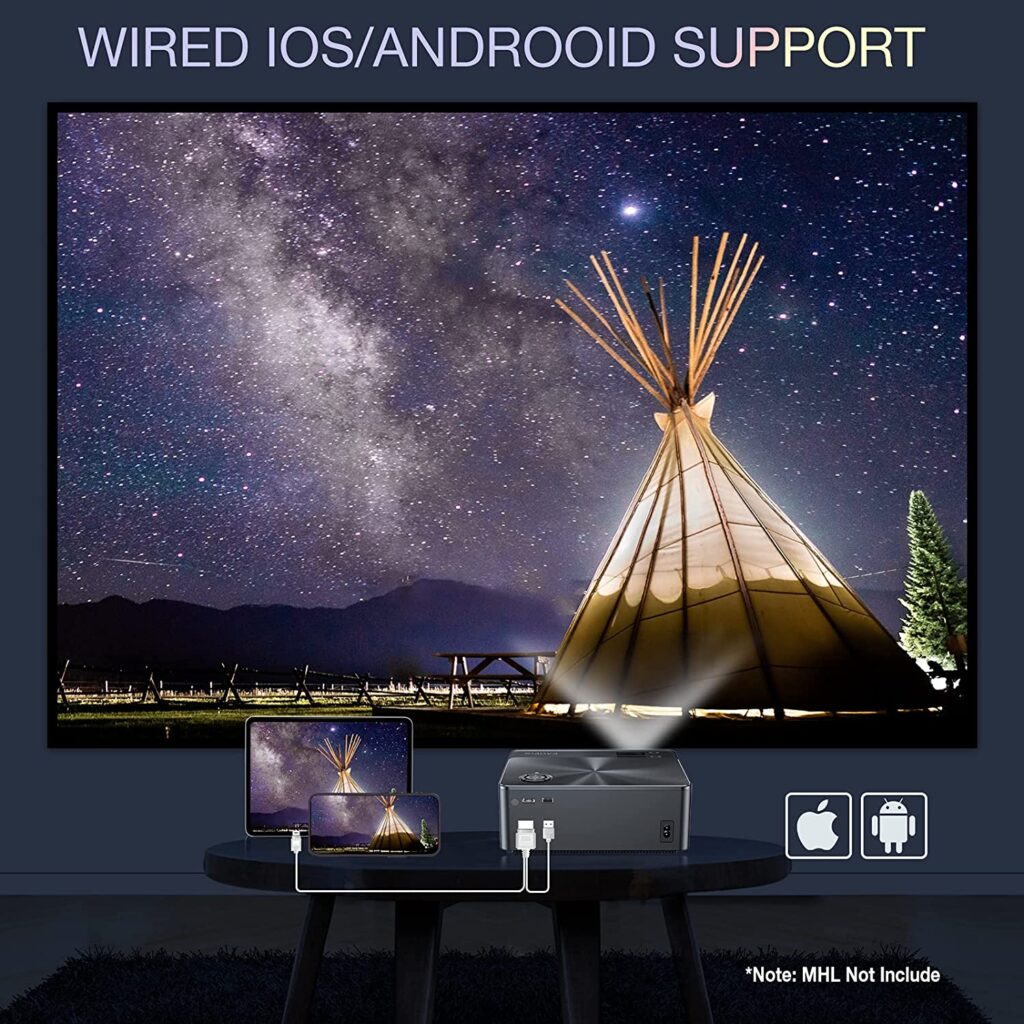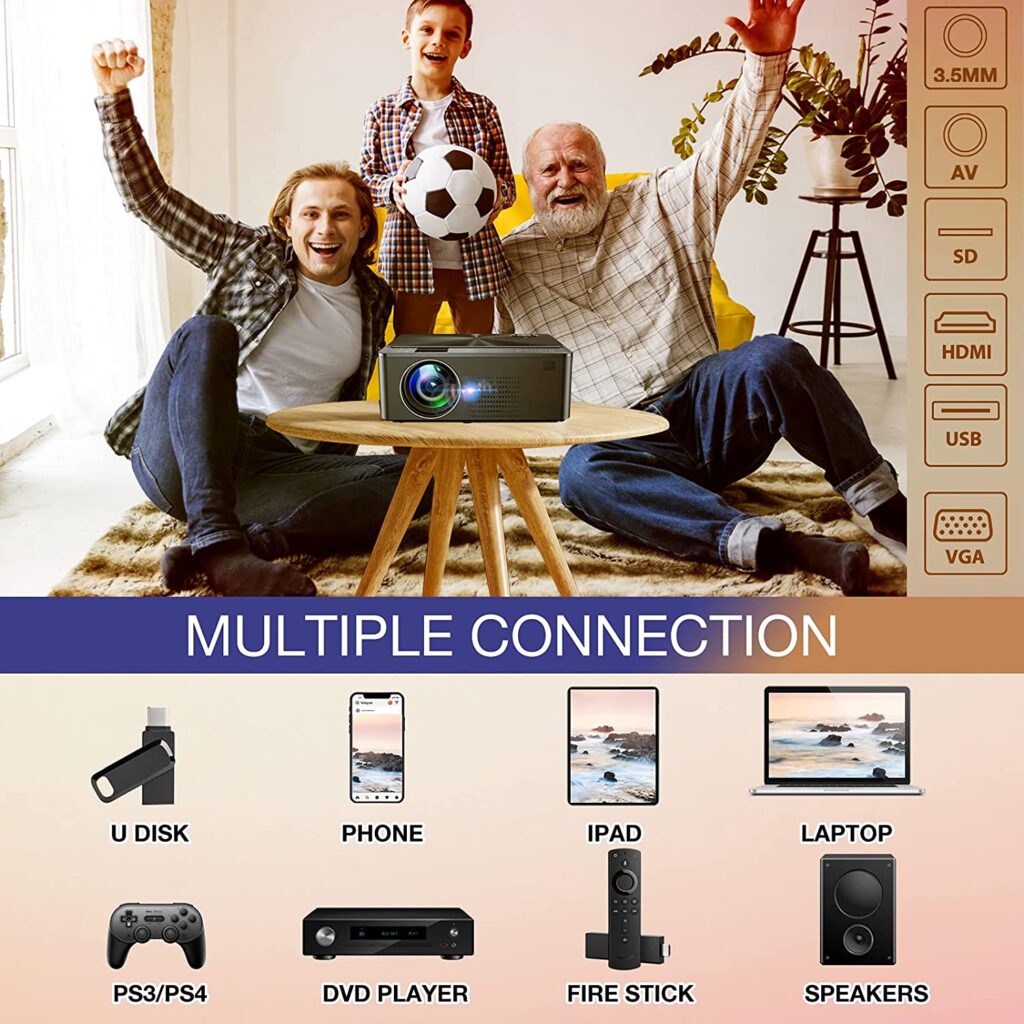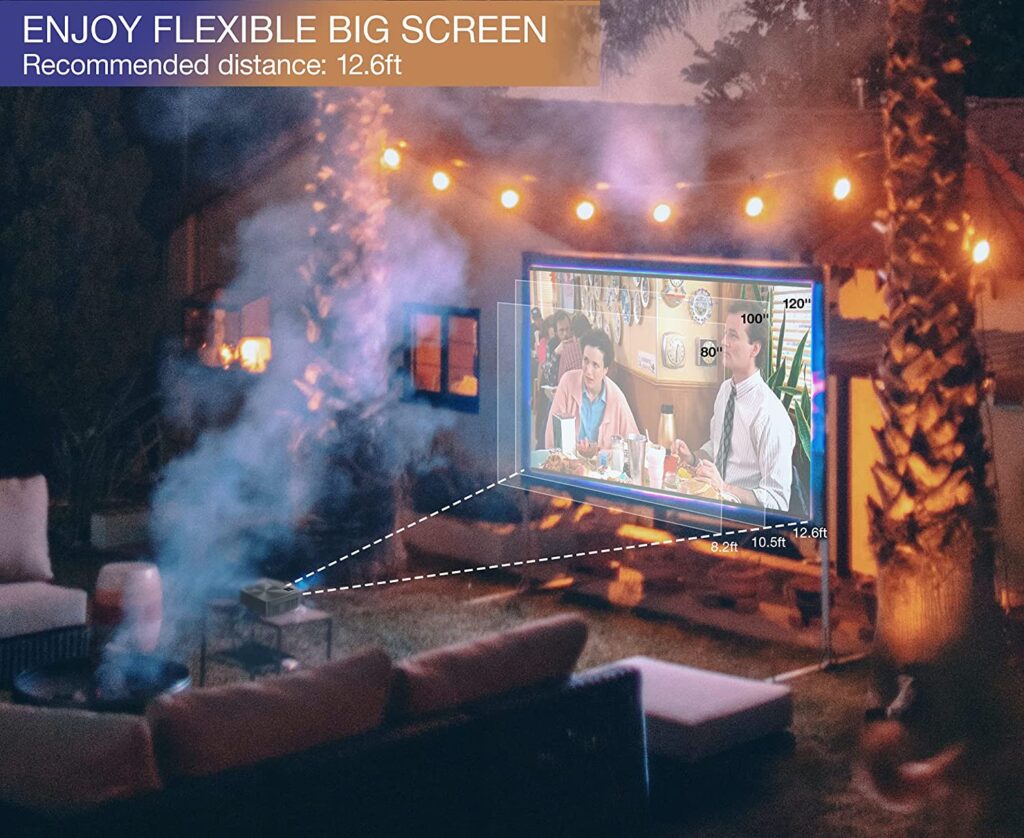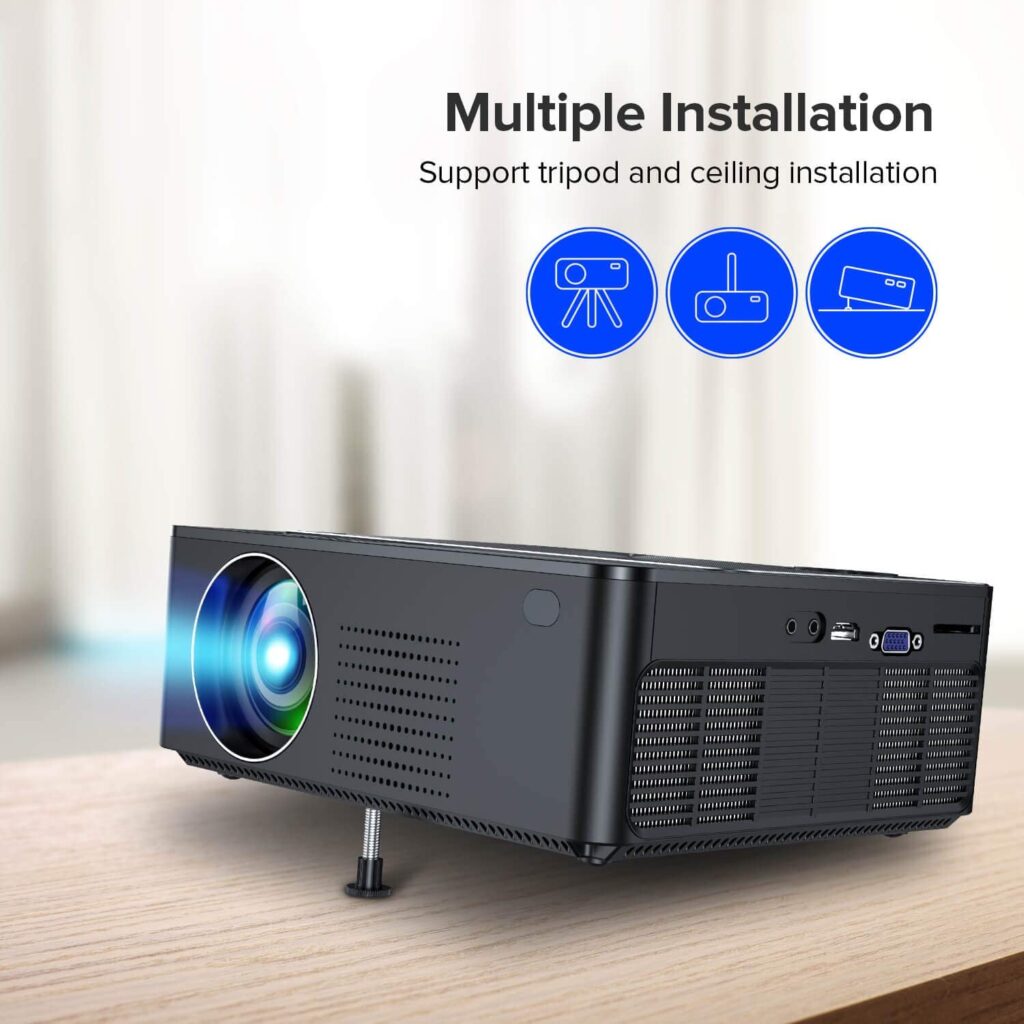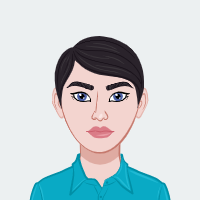 Nikita is a product reviewer who specializes in electronic products. She is an active member of several online forums and is always up-to-date on the latest products and research. Her reviews are detailed and honest, and her recommendations are always spot-on. If you're looking for a new electronic product, Nikita is the person to ask!