BIGASUO Portable Bluetooth 2400 Lumens Mini Projector
If you are expecting a high quality watching experience from your portable projector, try checking Bigasuo portable Bluetooth projector. Bigasuo projector comes with 2400 lumens brightness, and it is well compatible with Fire TV Stick, xBox and comes with HDMI cable too.
This performance oriented Bluetooth portable projector comes with 1080p screen resolution that lets you view pictures on a wider 170-inch screen.
The Bigasuo portable projector gives you superior watching experience because it carries an upgraded lighting capability that provides up to 40-percent more brightness than ordinary projectors.
Further, it supports 1920 x 1080 screen resolution, 3000:1 contrast ratio that can be perfect for home entertainment. Please make sure that this Bigasuo portable Bluetooth projector is not recommended for PPT or office use.
Keeping the highest performance in mind, the Bigasuo projector is made in a way that gives 80-percent less fan noise than others. Because it carries the latest cooling and fan system that is helpful to spread low noise. I will say that you even can't hear the cooling fan noise.
Further, the portable Bluetooth projector comes with integrated surround speaker that will surely let you enjoy the great sound in different scenes. Amazingly, using the Bluetooth capability of this projector, you can easily connect your perfect Bluetooth audio wirelessly at any time.
Impressively, the BIGASUO portable projector comes with three years of warranty with 100-percent money back guarantee. Undoubtedly, Bigasuo offers hundred-percent customer satisfaction to every customers.
This multi-capability projector from Bigasuo comes with many connection ports such as HDMI, AV, VGA, SD Card port. You can easily connect it with laptop, PCs, TV box, Amazon Fire TV Stick, Chrome Book, Tablets, Blue-ray DVD player, SD card, USB flash drive, media players, iPad, iPhone and Android smartphones. Read more…
PIQS TT Virtual Touch Portable Projector, DLP Home Theater Mini Bluetooth  Projector
PIQS makes impressive portable Bluetooth projectors. You can check PIQS TT Virtual touch portable projector that comes with 1080p support resolution, wi-fi, Bluetooth, autofocus/keystone and many other advanced features.
The PIQS video projector comes with PIQS's patent high accuracy virtual touch controller and many integrated apps for the impressive business presentation and kid's art.
You will be able to use most popular connectivity options such as USB, HDMI, MicroSD, Wi-FI, Bluetooth and many others. Amazingly, you can run this projector using your mouse and keyboard as well.
This PIQS projector delivers sharper images without any screen. You can enjoy up to 200-inch larger screen with superb quality content. The LED light source with DLP engine, the projector is able to give you the full entertainment without any doubts. Also, you can operate this PIQS projector in the most environments such as Home, Backyard or business presentation.
Also, this projector satisfies you from all points of views such as portability, light-weight, stylish design, user friendliness UI interface and wireless projection.
Since the PIQS portable Bluetooth projector comes with dual-optics, motion sensor and dynamic fine tuning capability so you will not require manual focus. Also, you will be able to use virtual touch remote that has the faster response time, and the remote is very accurate to position. The remote will work from 10 to 20 feet distance.
Amazingly, the portable Bluetooth projector comes with PIQS Draw app that is good for business presentation. The app is very helpful for drawing or highlighting on screen, you will be able to crop any area and save it or email it. Read more…
PoFun Mini Portable Bluetooth Video Andriod 7.1 Projector
If you are looking for feature-full and portable Bluetooth projector, you can check this ProFun video Android 7.1 projector. The smart projector is powered by an upgraded latest Android 7.1 system so the mobile phones can directly be connected using the USB port. Also, you will be able to use HappyCast and Wi-Fi with the screen function connected to Phone, Pad and Android phone.
You will also be able to use HDMI cable of this ProFun portable projector to establish a reliable connection with computer, laptop or Mac.
Since this is an Android projector so it is very easy to use. It provides great support for Android and IOS devices. You can use HappyCast for the wireless mirror. Also, free-click is available for downloading YouTube, Netflix film App etc. Amazingly, the ProFun portable Bluetooth projector also comes with HDMI port so that you can easily connect with HDMI enabled devices. These devices may be Notebook PC, PS4, XBOX, TV Setup box and many others.
For the brighter and colorful projection, the ProFun portable projector comes with H3s DLP optical machine that has higher contrast ratio of 2000:1 and 1080p support. Also, the projector has 4200mAh rechargeable battery for the mobile power supply. You can enjoy a continuous operation of approx. 2.5 hours to extend the life of LED bulbs to 30000.
When it comes to the warranty of this ProFun projector, it comes with one year of warranty with professional customer service and technical support. In case, the projector doesn't work as per your expectation, please contact the customer care team of ProFun for the replacement of your current projector.
Other technical aspect of this ProFun portable Bluetooth projector are Android 7.1 depth customization system, RK3128 four core CPU+ four core GPU, 2.4Hz+5.0Hz dual frequency wifi, 1G storage, plus 8G storage space and 32g external expansion. Further, it comes with stereoscopic loudspeakers, support stereo audio output to enjoy the shocking cinema. Also, it comes with multi-faceted fan design that has very low noise and good heat dissipation. Read more…
XPRIT Camping Portable Smart Cube Projector with Wi-Fi & Bluetooth
XPRIT Camping Portable Smart Cube Projector comes with impressive capabilities at an unbeatable price. The Xprit portable Bluetooth projector has 50 ANSI brightness, Android 7.1 operating system, remote control and wifi and Bluetooth connectivity options.
Most importantly, the projector has received impressive reviews and ratings and so it is recommendable here as a powerful portable Bluetooth projector.
Since it is powered by Android 7.1 so you can watch movie or play music and YouTube, Hulu or download available apps on Google Play.
The portable Xprit projector is very easy to carry anywhere with the dimensions of 2.5-inch by 2.5-inch by 2.5-inch.
In a single charge, it can deliver three hours of video entertainment. For the superb screen quality the projector has 854 x 480 native resolution, 1000:1 contrast ratio, 50 ANSI and 2 to 3 meters projection distance. When it comes to the connectivity it allows USB, Bluetooth, Wi-Fi and Screen Mirroring (AirPlay Miracast).
The Xprit portable Bluetooth projector is based on DLP (data loss prevention) technology. And it comes included with a projector, a charger, a USB cable, a remote control, a tripod and a manual. Read more…
More Portable Bluetooth Projectors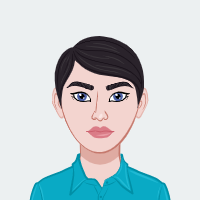 Nikita is a product reviewer who specializes in electronic products. She is an active member of several online forums and is always up-to-date on the latest products and research. Her reviews are detailed and honest, and her recommendations are always spot-on. If you're looking for a new electronic product, Nikita is the person to ask!