On the market, you can see countless brands of projectors. One of them is Nayonfa. To me, it seems a new brand name. Being a new producer for wifi projector, NAYONFA has developed some of the good projectors. You can check NAYONFA WiFi projector hat has host of features, good projection capabilities and a good price too.
For the device connection, you will not have a problem because the NAYONFA projector has many hardware interfaces like HDMI, VGA, USB, 3.5MM audio, headphone and Bluetooth 5 connection. Besides many connection features, the NAYONFA projector can be mounted in various ways such as ceiling mount, table mount and wall mount. Please select one of your preferred mounting method and enjoy clear pictures inside or outside your home.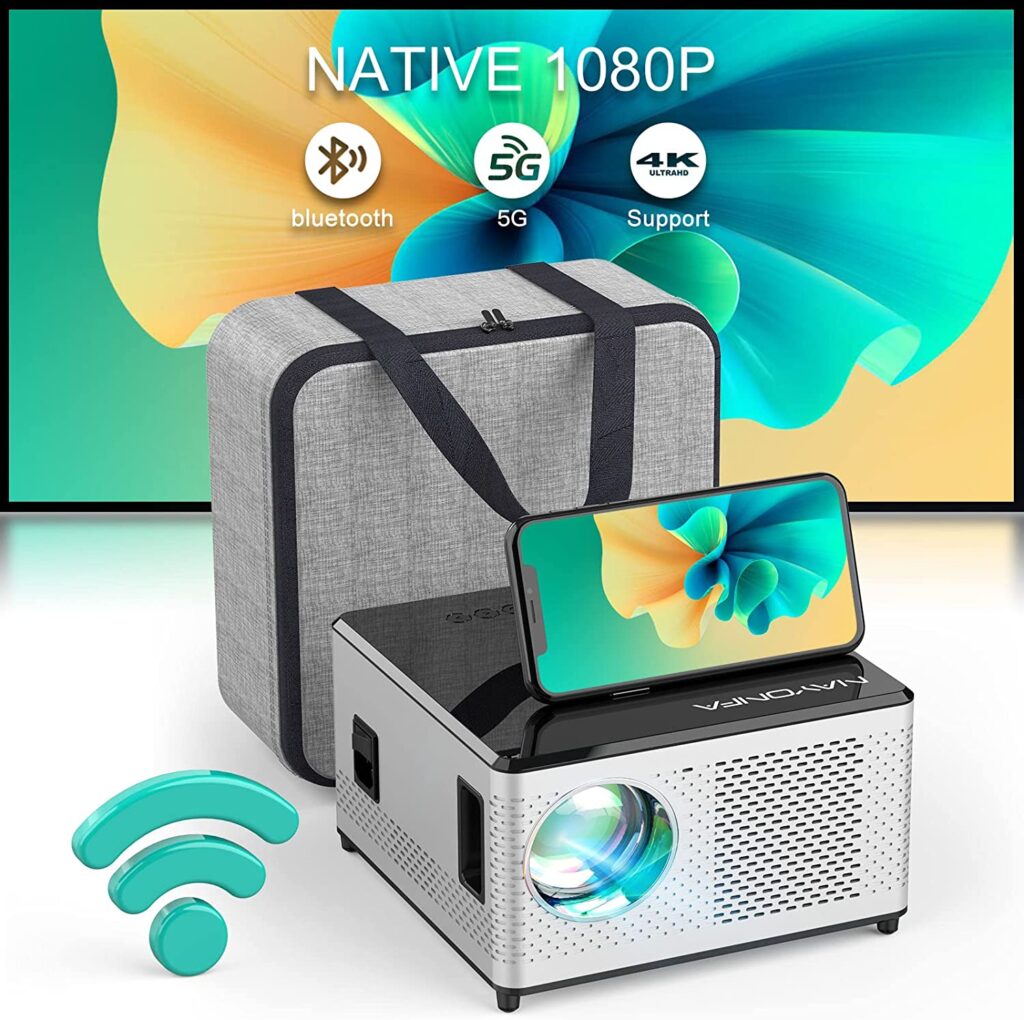 5G & 2.4G WiFi (dual band) – Two-sided Bluetooth – HiFi Audio
You can see this NAYONFA projector has dual-band wifi connection. Therefore, it is much better than those projectors that have single wifi connection. To use the WiFi functionality, you will not require any additional tools. As soon as the wifi connection is established, you will be able to watch your smartphone screen onto a large 350-inch projector screen. From this dual-band projector, you can expect smooth transmission compared to the single-band wifi connection.
The NAYONFA WiFi projector has high-grade 5W speakers with 4 ohms attribute that will surely deliver the best quality audio to the audience. Additionally, it is possible to connect to your home stereo sound system for a cinematic experience.
1080P Native Resolution, 4K Support, Portable NAYONFA Projector with 30% More Brightness
This NAYONFA wireless projector is far better than the ordinary projectors. The NAYONFA YA91 is based on the patented circuitry and LED optical attribute. With these advanced capabilities, the projector performs impressively. It has high light transmission speed to achieve superb brightness level. As a result, the 1080P projector is capable to offer 10,000 lumens brightness.
In the display features, the NAYONFA 1080P projector has 1920 x 1080P true resolution, 12,000:1 contrast ratio and it is 30% brighter than other ordinary projectors on the market. Consequently, the 4K support projector is capable to offer clear and bright images. Most importantly, size as well as the cost are reduced up to 30% to give you an economical relief. This mini LED projector comes with a good-looking carrying bag too.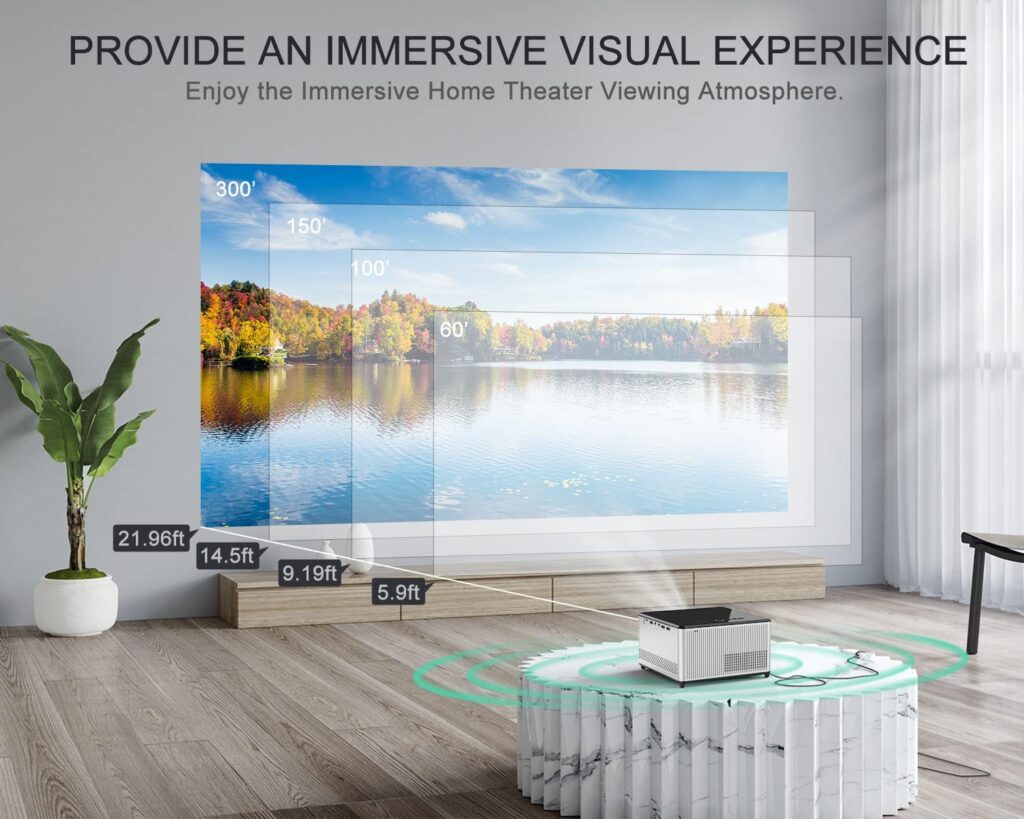 NAYONFA Wireless Projector Has 50% Zoom Function and +/- 50° 4D/4P Keystone Correction
You should know that a normal video projector has only 15° keystone correction, in only vertical shape. This projector has 50° 4D/4P keystone correction so you can calculate the difference. The projector is able to offer you the good keystone correction number because it uses 4D/4P electronic keystone correction technology. As a result, it is able to offer 50° keystone correction in both the direction, vertical and horizontal. With these attributes, the users will not face any challenges for the screen size adjustment; it is very easy to do.
Additionally, please do not ignore its digital zoom function. In fact, the manufacturer says that the digital zoom function is effortless and time saver. The +/- 50% digital ZOOM function is a good way to work with the screen size customization without moving the projector. Therefore, please sit comfortably on your bed/chair and resize the projector screen by 50% in size.
120,000 Hours Lamp Life – Noise Minimization Technology – Many Multimedia Connections
The NAYONFA WiFi projector uses high-class LED bulb that has more than 120,000 hours life. According to a simple calculation, the 120,000 hours lamp life is 23 years life, which is awesome. For this, you are paying just few hundred dollars.
Of course, from this high-class projector bulb, you can expect impressive pictures and good brightness level.
Moreover, the projector has great heat removal capability because it has built-in cooling fan and an advanced cooling system. Therefore, noise as well as heat are minimized up to 50%. I am sure, you will not experience heat and noise in this projector unlike the ordinary projectors.
Not only this, the NAYONFA 1080P projector has too many multimedia connection ports. You will be able to see popularly used connection ports such as USB / HDMI / AV. Therefore, you can easily connect to TV boxes, TV sticks, smartphones, laptops, PC, headphones, flash drives, DVD players, cameras and many other devices.
Document Projection – 350-Inch Large Screen – Lifetime Repair Warranty
You will be able to project documents that are often used in offices. Whether you need to view text file, excel file, word file on a large 350" screen. For this, you need to establish a USB connection. The NAYONFA YA91 delivers great display quality. I am sure you will not need a TV if you have bought this tiny low-price 4K projector.
Additionally, you do not have to worry of repair and defects related circumstances. The manufacturer is committed to provide great shopping experience to its customers. In case, you encounter any problems, you can return it or ask for a refund.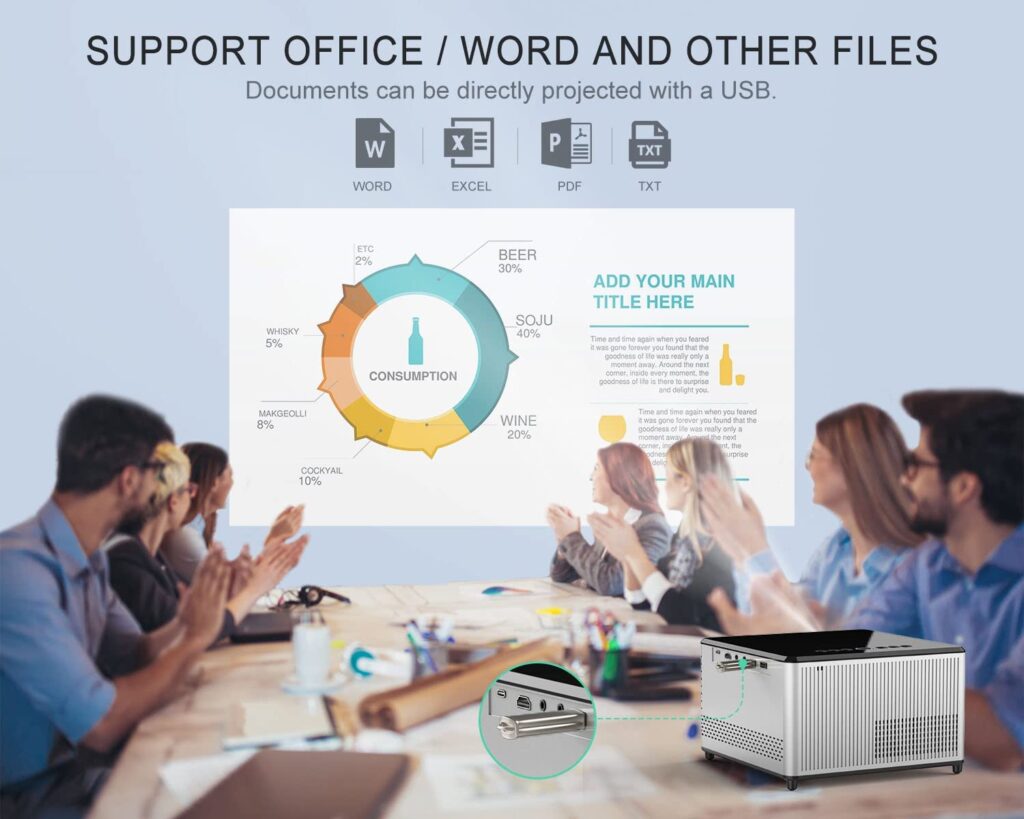 NAYONFA YA91 Features & Specifications
Native 1080P Support 4K
Bidirectional Bluetooth
5G & 2.4G dual-band WiFi
Latest UI and Design
Projects office files
120,000 hours lamp life
30% brightness increment
Small portable projector
4D/4P keystone correction (electronic 4D/4P trapezoid correction)
10000 lumens brightness (1920 x 1080P true high resolution)
12000:1 high contrast ratio
Wireless mirroring connection method (wireless / wired / airplay)
Bluetooth output and receive modes
50% Zoom function
+80% color gamut
Multiple installation methods
Widely compatible: USB port, VGA port, TF ports, AV port
The package includes: NAYONFA YA91 projector, power cable, HDMI cable, user manual, remote control, lens cover, 3-in-1 AV cable, adjustable screw and a projector bag
The main aspects of NAYONFA YA91 projector have been shown in the above list. I see the projector has good features and specification. It has great wireless connection features, display features and a long lamp life. The price of this projector looks very promising so it is highly recommended to buy.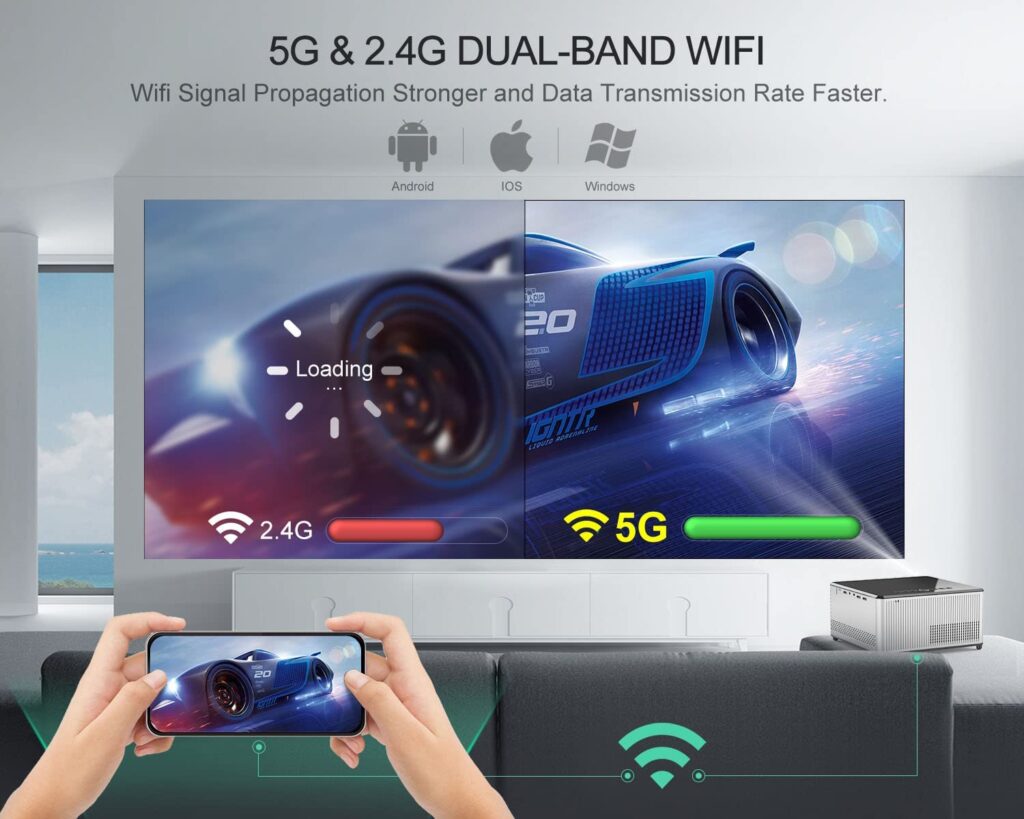 Pros – NAYONFA YA91
It replaces the need of installing a TV.
Easy connection options (HDMI cable is included)
A high-class storage bag is included.
The lightweight projector is easy to move around.
Easy to setup: just plug and play
Clear picture quality
Competitive price
Good sound system
Noise-free operation (it remains cool all the times)
Cons – NAYONFA YA 91
Some users faced difficulties to understand the user manual.
The pros and cons of NAYONFA WiFi projector have been mentioned above. I can see that this projector offers good quality picture and sound. The price is appropriate. It is very easy to install and it is a great lightweight projector for the travelers.
Conclusion – NAYONFA WiFi projector
At the end, I will say that the overall quality and performance are good. It is highly recommended to buy. However, I feel that the price is a little higher than it should be because this projector is from a new brand. With same specifications, a new brand projector is selling below $100 price tag.
Images of NAYONFA Wireless Projector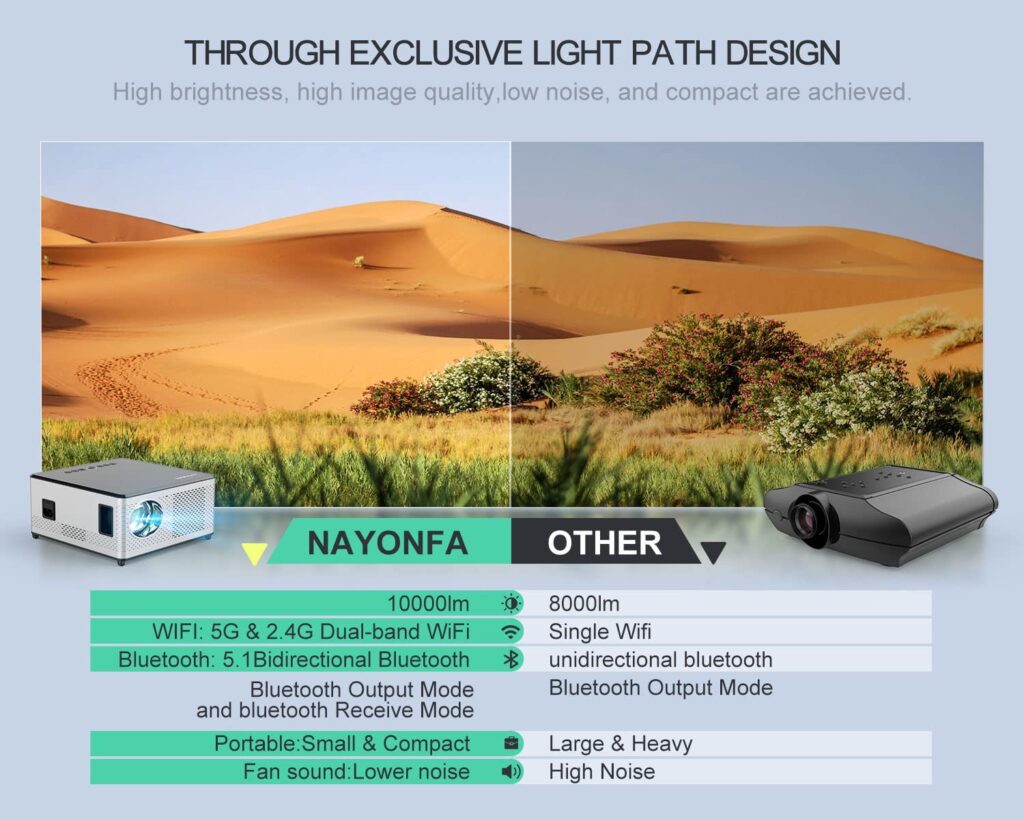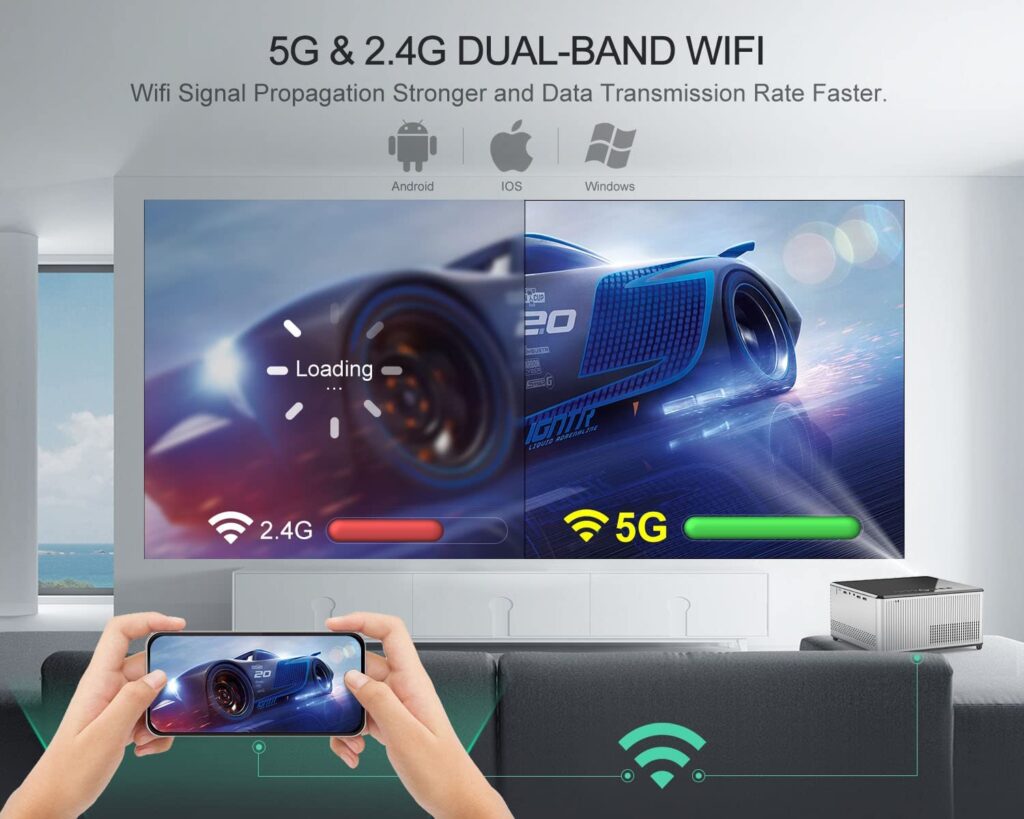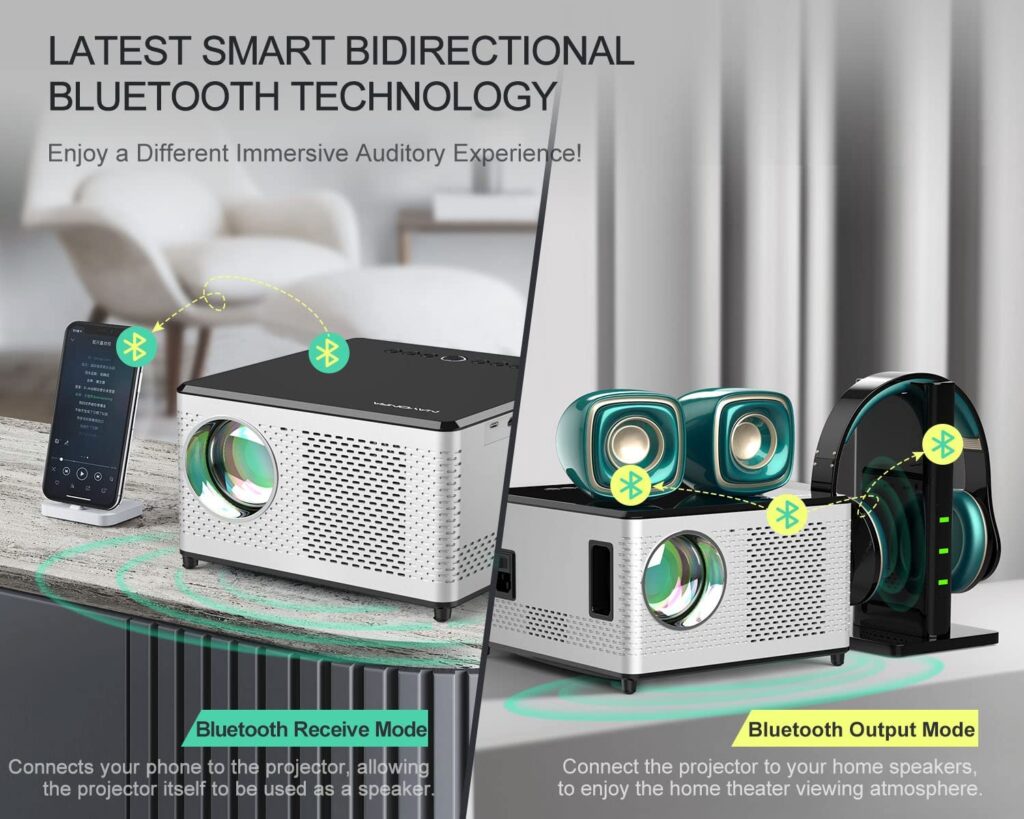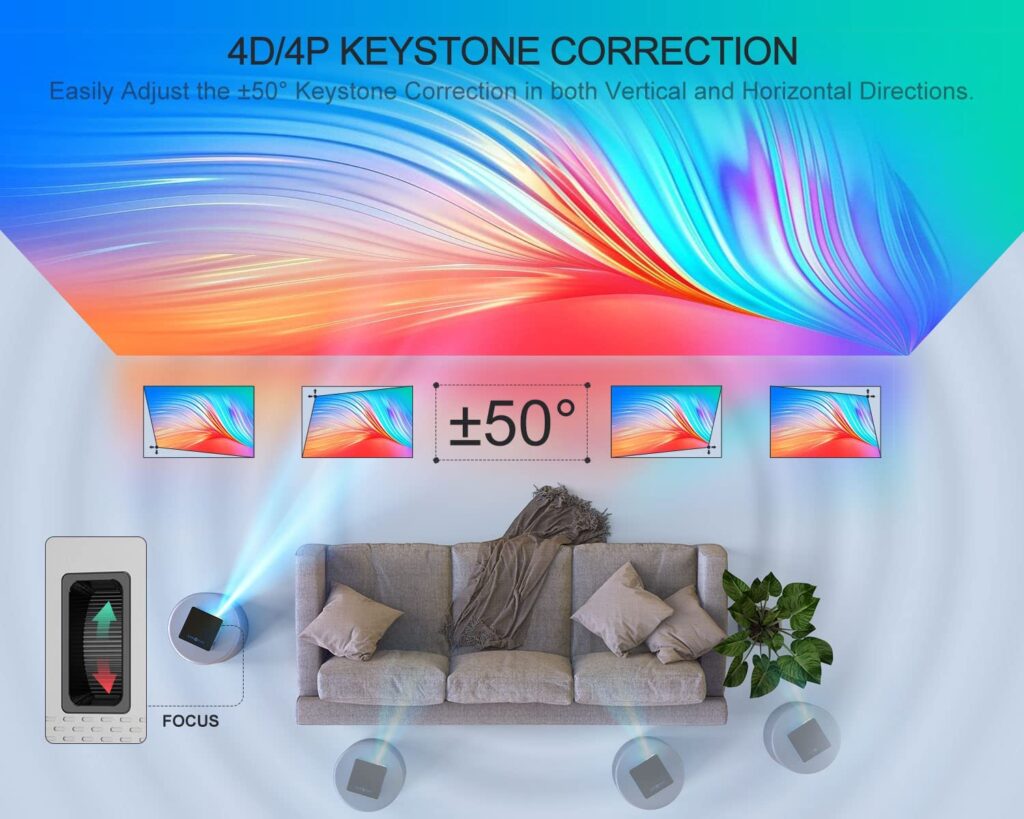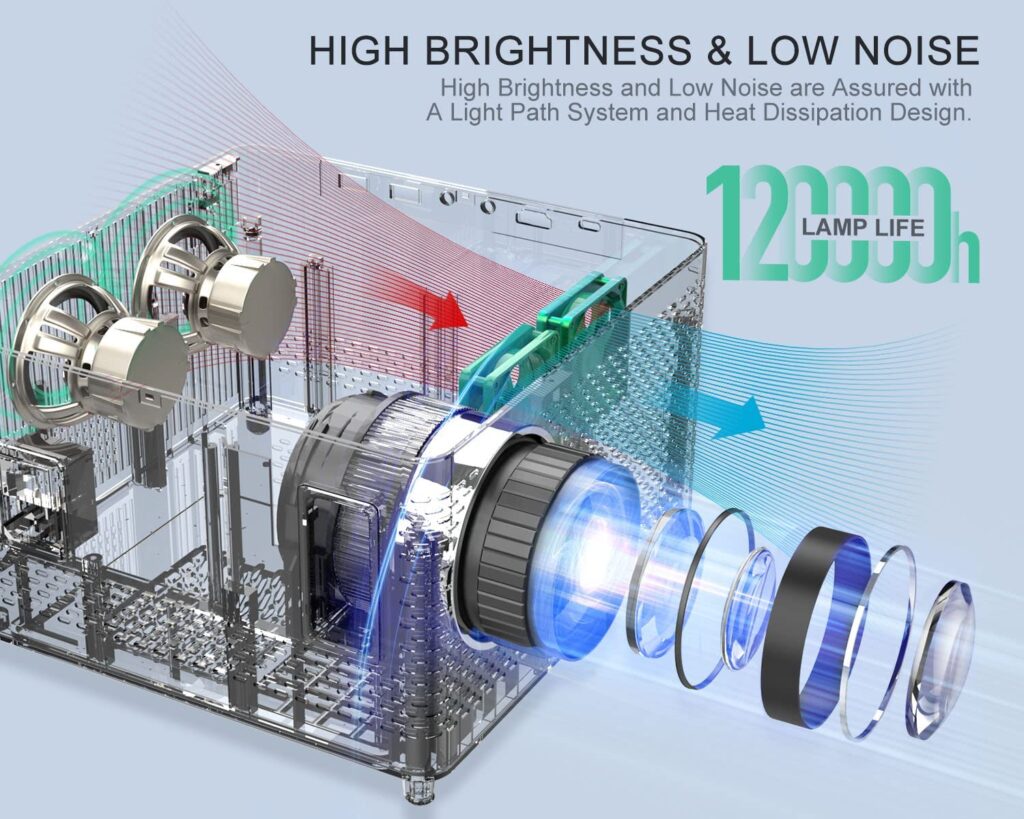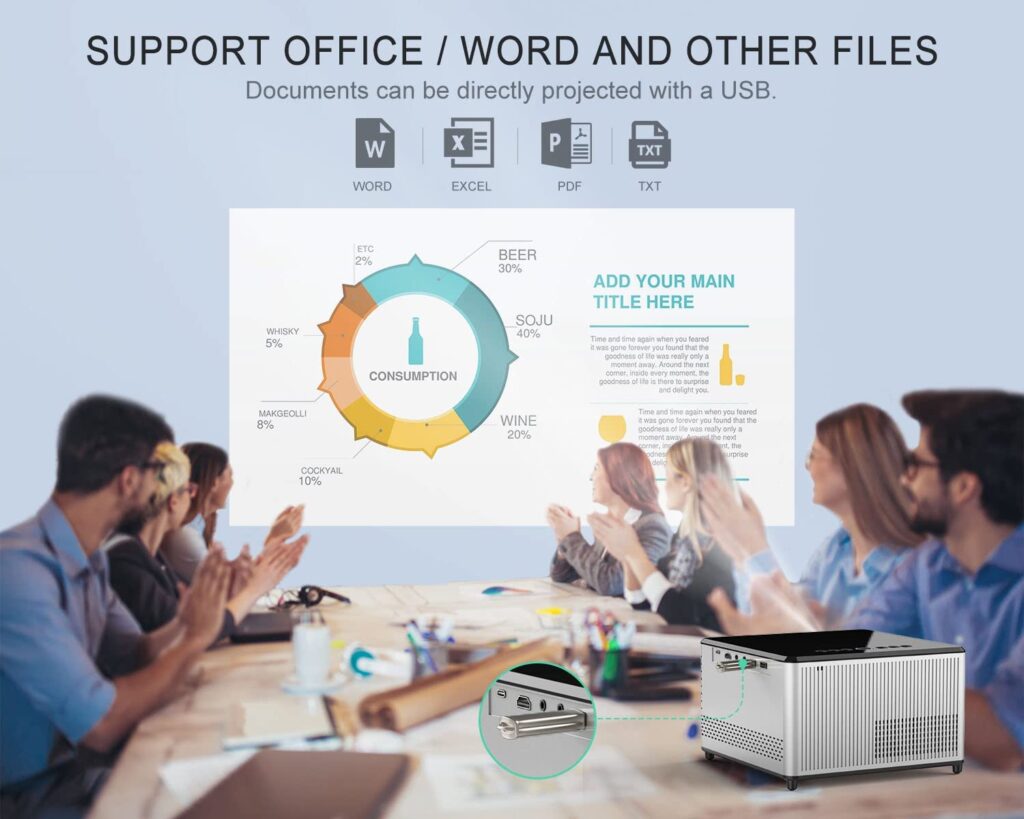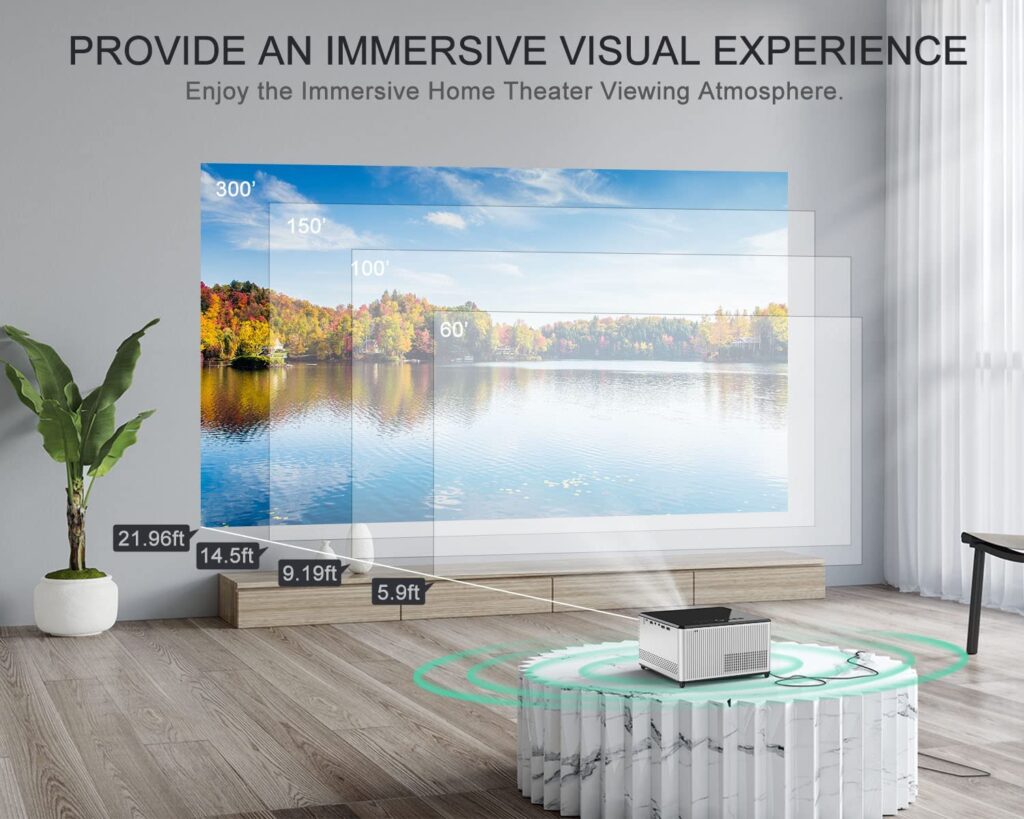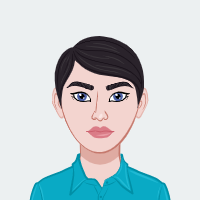 Nikita is a product reviewer who specializes in electronic products. She is an active member of several online forums and is always up-to-date on the latest products and research. Her reviews are detailed and honest, and her recommendations are always spot-on. If you're looking for a new electronic product, Nikita is the person to ask!