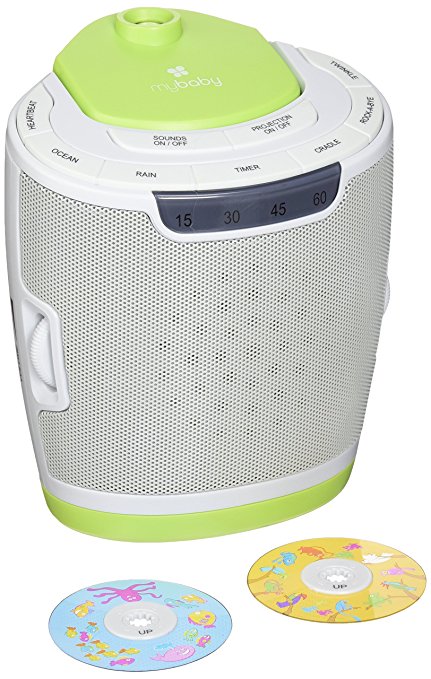 MyBaby Soundspa Lullaby Sound Machine and Projector plays three soothing sounds such as heartbeat, rain and ocean and it is made of high grade plastic material.
It also plays 3 lullabies such as twinkle twinkle little star, roack-a-bye baby, Brahms's cradle song. MYB-S300 is a high quality rotating picture projector that comes with 3 image disks and can project on wall or ceiling as well.
Of course, it will create a good environment for babies to sleep soundly. You are able to choose from size soothing sounds including heartbeat, white noise, ocean, summer night, thunderstorm and brook.
[home]