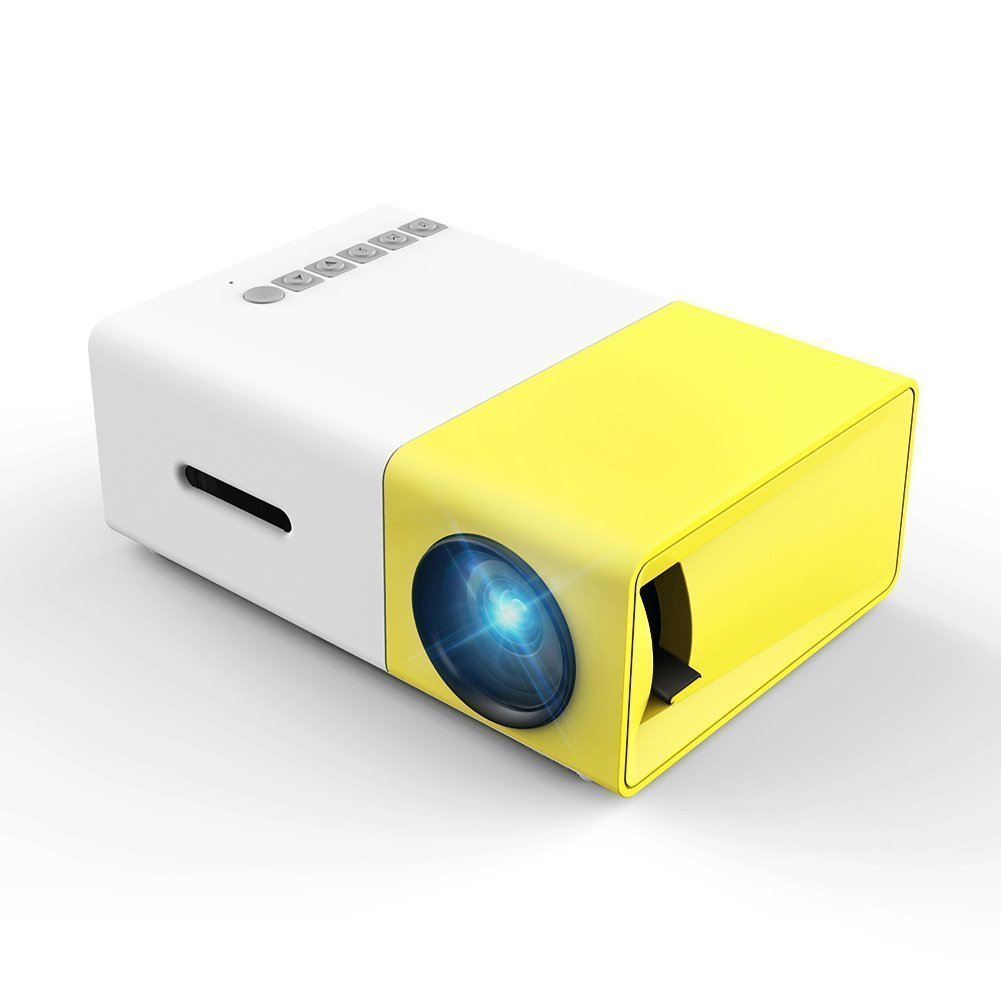 Meer YG300 Portable LCD Projector carries latest LED light source that is good for saving energy and protecting eyes. It has more than 20,000 hours of lamp life and it delivers 24 to 60 inches projection size with 0.8 to 2m projection distance.
This Meer YG300 mini projector has a cute design, so it can be said that the projector has good combination of art and technology.
Further, Meer YG300 can give you convenient experience as it can easily be charged with 5V-2A power bank. This high quality Meer video projector measures just 4.7 X 3.4 X 1.9 inches and weighs just 0.29KG. Of course, latest mechanism has been used to reduce weight and size of this video projector that is convenient and has plenty of advanced options for all your easy projection needs.
Amazingly, Meer YG300 Portable Mini Pico Full Color LED LCD Projector carries one year of warranty and professional customer service support.
[home]