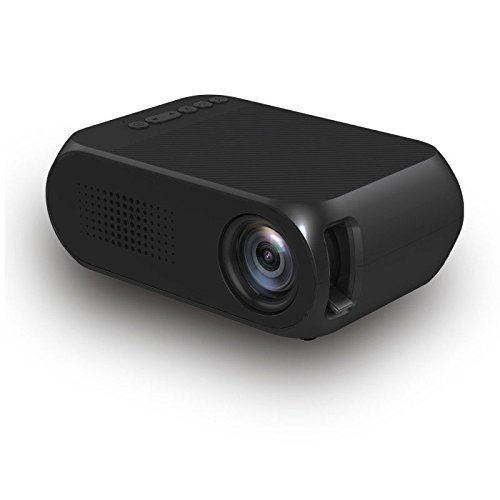 Portable Video Projector,Fosa YG320 LCD Mini Projector Support HD 1080P Max 1920x1080p Resolution Multimedia Home Theater Cinema Projector Great for Party /Game/TV Show/Camping (Black)
Fosa YG320 mini portable video projector delivers high quality entertainment experience as it is equipped with many advanced capabilities to offer seamless service. It supports manual focus adjustment and the projection size ranges from 24 to 60 inches based on your needs and set-up.
Moreover, this Fosa YG320 projector is environment friendly as it is made of ABS plastic, and it has BridgeLux LED lights to protect your eyes and health. It is also a great energy saver as consumes very less energy and removes heat from inside the projector. Further, it offers many visual display and the LED lamp life is more than 30,000 hours so you don't have to replace the lamp for a long time.
Fosa video projector has 1080p resolution, 800:1 contrast ratio, which are great for watching HD videos, multimedia files, photos on larger screen. And it supports many connections such as AV / USB / Micro SD / HDMI interfaces. It has 400 to 600 lumens brightness so it can deliver the best performance in a dark environment with better visual effects. Read more…
[home]
---
Images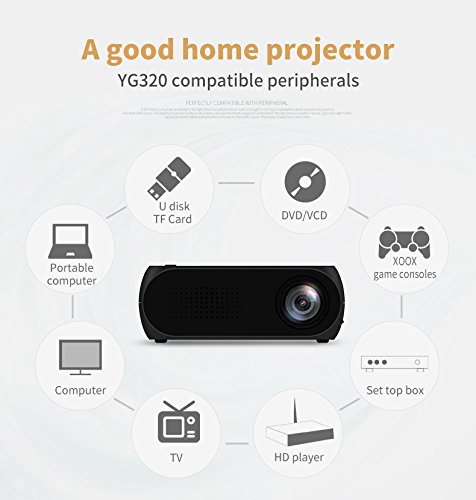 ---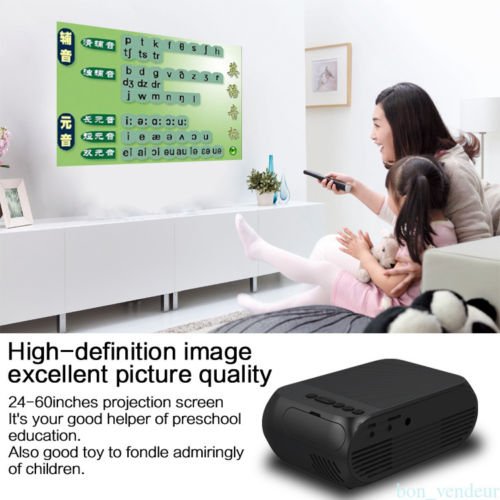 ---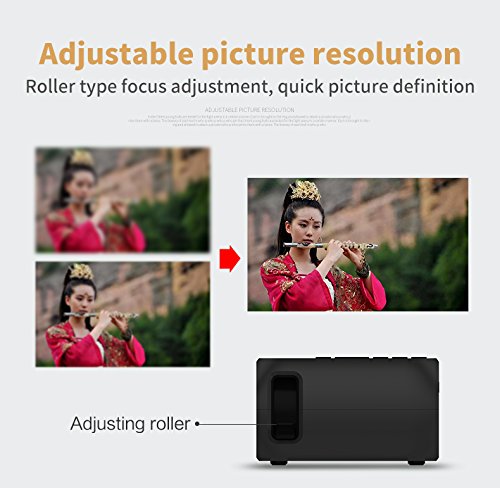 ---