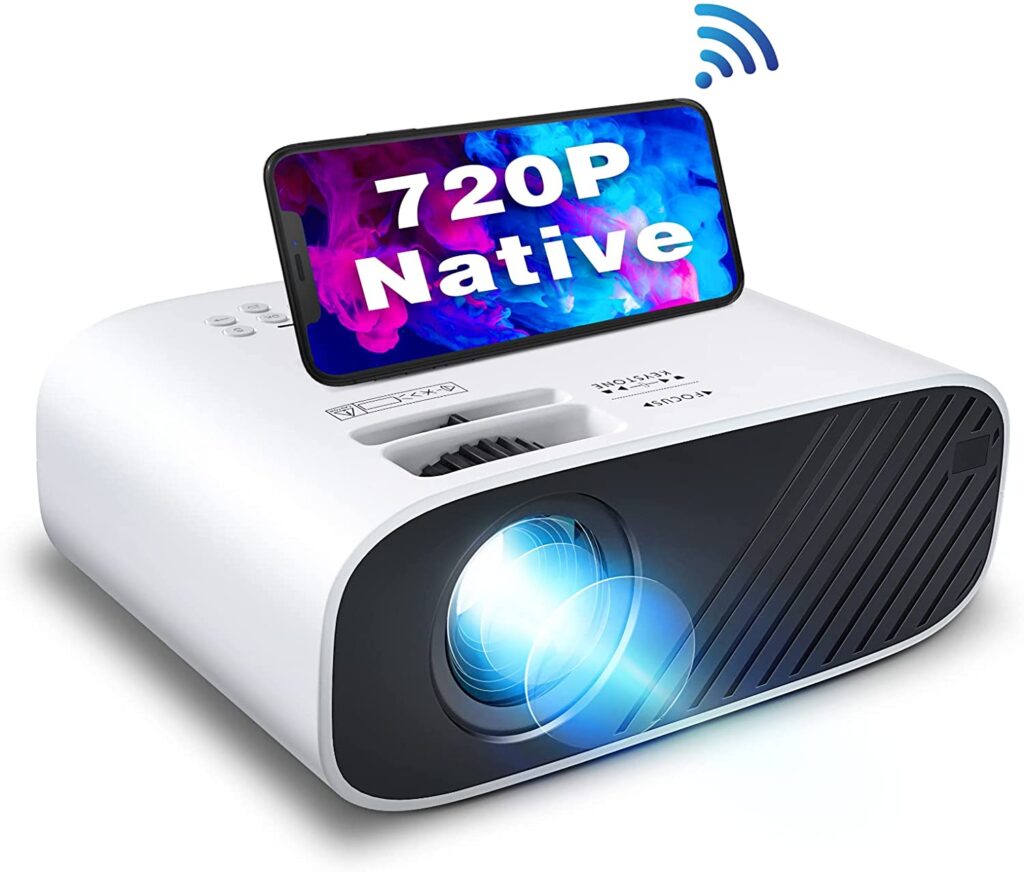 From Elephas, the w90 projector is a new model. Therefore, I am unable to find lots of reviews and users' views on this projector. However, I researched a lot and came here to write this Elephas W90 review.
At the time of writing this post, this Elephas projector is available on Amazon. Therefore, if you like it, you can buy it from Amazon as well. To buy it, you will not be paying more than $300 as I am able to see the price.
Well, the features and specs look impressive to me but not too impressive because such features are also available in other projectors in the same price range. But, I am emotionally attached with the brand name: Elepahs. In the past, it has produced a few good projectors. These projectors are still trending on the market. The good things about the Elephas projector are the reasonable price and useful features. >>> View on Amazon <<<
Elephas W90 Review – Highlights
| Projector Name | ELEPHAS W90 |
| --- | --- |
| Resolution | 720P Native and 1080P Supported |
| Max Screen Size | 200 Inches |
| Brightness | 8500 Lumens |
| Lamp Life | 55,000 Hours |
| Light Source | LED |
| Power Supply | 100V to 240V |
| Display Technology | LCD 3.0 |
| Zoom Function | 75% to 100% |
| Speaker | Built-in Hi-Fi speaker |
| Noise Reduction Technology | Yes |
| Aspect Ratio | 16:9 / 4:3 |
| Color | 24-bit True Color (>16.77 Million Colors) |
| Connection Ports | USB, VGA, HDMI, AV & Audio |
| Certification | CE, FCC, RoHS and PSE |
| Warranty | 3-Year Factory Support and 2-Month Return Warranty |
The main purpose of writing Elephas W90 Review is to show the advantages and disadvantages of the projector. You can check the list of pros and cons to have an overall understanding of this product. To me, it seems that the projector has both pros and cons. Some good things are good sound and picture quality and the system does not have a heating issue. Moreover, Elephas is a trusted name for a performance oriented projector at a low price. On the other hand, some users reported that they faced wireless connection issues. The 720P projector may not be the best unit for the business presentation as well.
Upgraded Wireless Module
As the above heading tells, it is an upgraded module with the wireless functionality. Therefore, users can use the wireless feature to connect their devices. It is compatible with the newest devices and operating systems such as iOS, Android, Windows 10, Chromecast and many other devices as well. As it is a wireless unit so users do not have to face the hassle of wire connections, dongles and adapters etc.
Like other good projectors, the Elephas W90 supports HD picture and automatic memory capability so you do not have to remember the settings all the times. Just connect for one time and the machine will remember your settings.
Pros
Good & clear picture
It doesn't overheat.
Clear picture and sound
Good price
Multiple ways to connect to devices
Elephas is a trusted name for good projectors.
Cons
It may not be good for a daylight environment.
A user reported that it delivers poor picture quality.
Some users faced wireless connection issues.
New model does not have too many reviews.
It is not recommended for PPT presentation.
Efficient Heat Mechanism
According to the Elephas W90 review, the projector is based on a good heat dissipation system to minimize the inside heat buildup and fan noise as well. Therefore, it will not create a disturbance when you watch movie and other content on the screen. Apart from the efficient temperature system, the unit has an integrated HiFi speaker. From the built-in speaker, users can expect good quality audio without any doubts.
Display and Connection Profiles
Well, users can expect good visual from the Elephas W90. It offers good visuals to its viewers because it has 24-bit true color, 7000 lumens brightness, 1080p resolution and 5000:1 contrast ratio. Moreover, the best viewing experience, this projector is based on LCD 3.0 technology. Of course, you can expect detailed and sharp pictures in various lighting conditions.
Apart from impressive visual attributes, W90 has good multimedia connection profiles. It has various popularly used connection ports like USB, VGA, HDMI, AV and Audio ports. Therefore, the Elephas projector users can easily connect their preferred devices using one of the provided connection ports. I can say that the users will not face any problems for connecting their devices like laptops, televisions, personal computers, Chrome Book etc. >>> View on Amazon <<<
As I am writing about its connection capabilities so please let me tell you that it comes with some limitations too. Please know that it doesn't support play protected videos due to the copyright issues so you will not be able to access content from certain channels such as Prime Video, Netflix etc.
Warranty & Certifications
You may have seen varieties of low-price projectors, which are not certified. According to Elephas W90 review, it is certified from FCC, CE, RoHS and PSE institutions. Therefore, you are going to grab a safe product. Apart from multiple certifications, it is supported with 3-year factory warranty and 2-month return policy. In case, you face a problem, please do not hesitate to connect to the dedicated customer service team, 24 x 7.
Conclusion – Elephas W90 Review
At the end, I will say that it is a new projector from Elephas that has received mixed reviews including both pros and cons. In case, you want to buy this projector, please research more on this then decide if it is buyable or not. Well, at this point, I will not recommend buying this projector because it does not have too many good reviews on some of the popular marketplaces. >>> View on Amazon <<<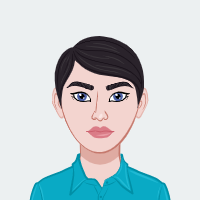 Nikita is a product reviewer who specializes in electronic products. She is an active member of several online forums and is always up-to-date on the latest products and research. Her reviews are detailed and honest, and her recommendations are always spot-on. If you're looking for a new electronic product, Nikita is the person to ask!