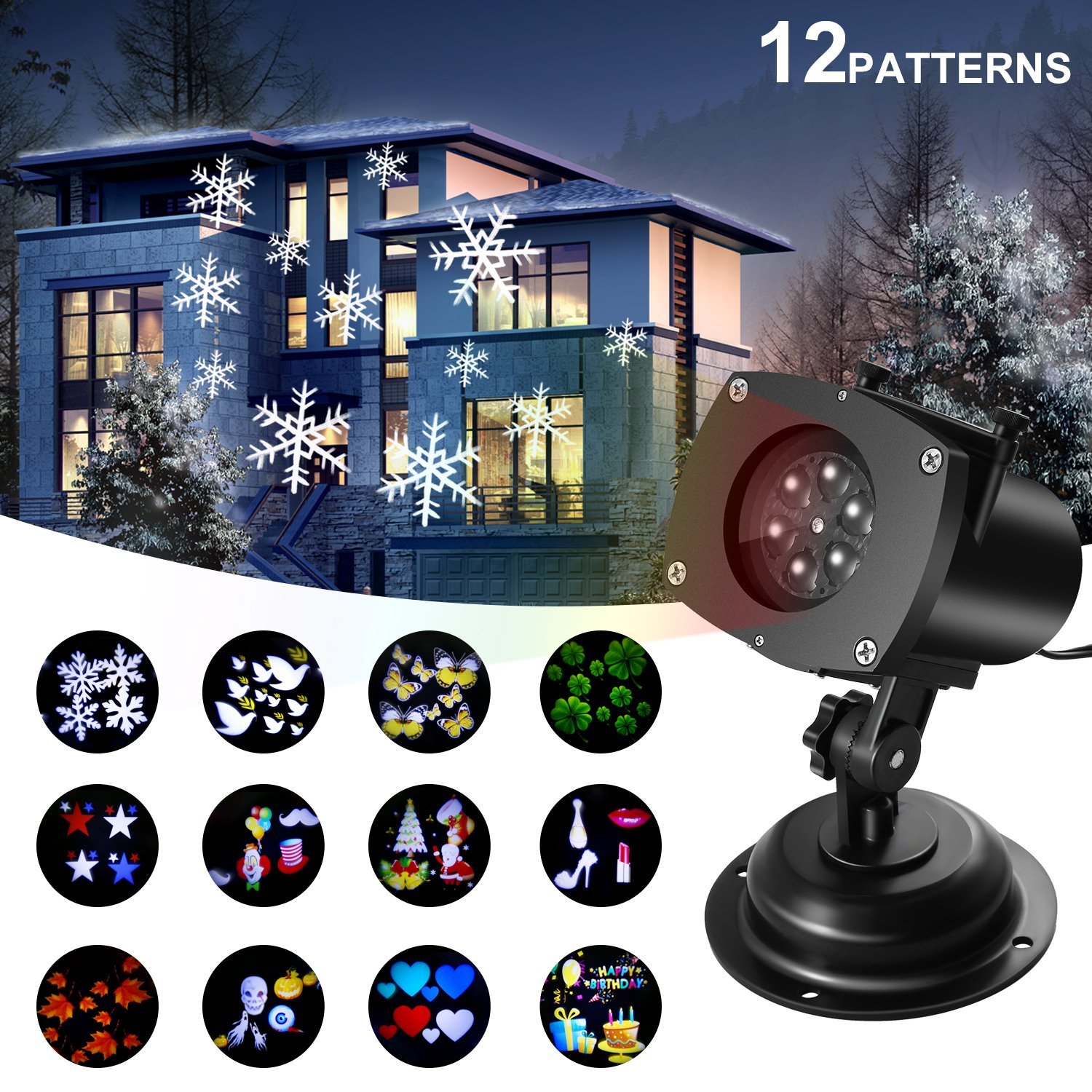 Christmas Projector Lights Outdoor Switchable Pattern Displays Projector Show Waterproof Rotating Projection Light for Decoration Lighting on Christmas Holiday Party Home
Christmas Projector Lights are great for Christmas and other festival decoration. You can easily decorate your home and other places for every season. It has 12 pieces slides, heart shape, snowflake, clover, high heel, pigeon, skeleton, maple leaf, birthday cake, Santa Christmas tree, butterfly, star and many others. It is perfect for interior and exterior walls, landscapes, dance floors and many celebration occasions.
These beautiful lights are very helpful to create instant atmosphere for parties and entertainment. You can easily transform any area from ordinary to extraordinary.
Also, it is a waterproof LED light show projector, which is very suitable for both indoor and outdoor. It is widely used in disco, clubs, KTV, pub, bar, banquet, Christmas, Halloween, weddings and family parties. To control the speed of the motion, you can use the power button at the back of this unit. You can also use the power button to toggle between slow, medium, fast, fixed and off. Read more…
[home]
---
Images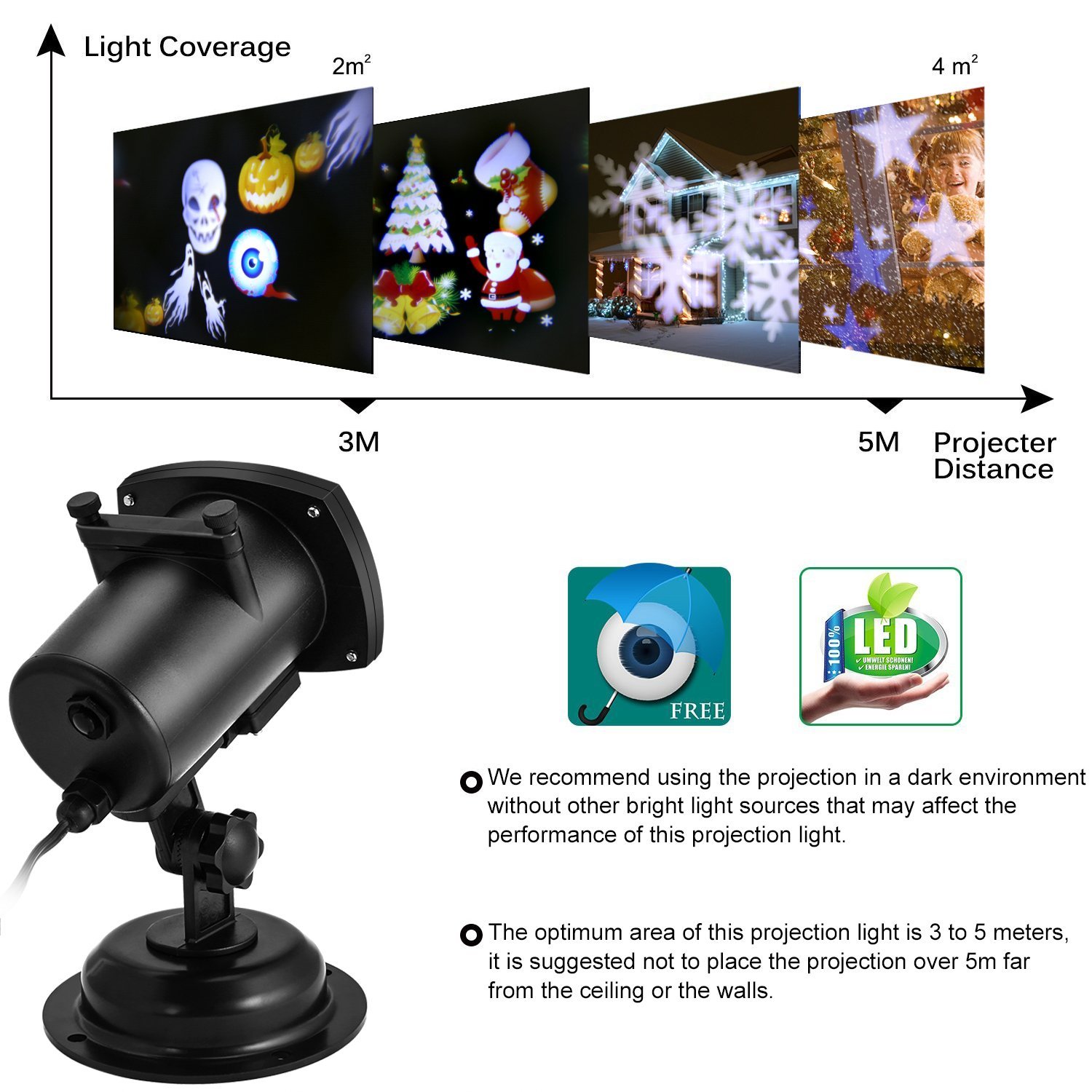 ---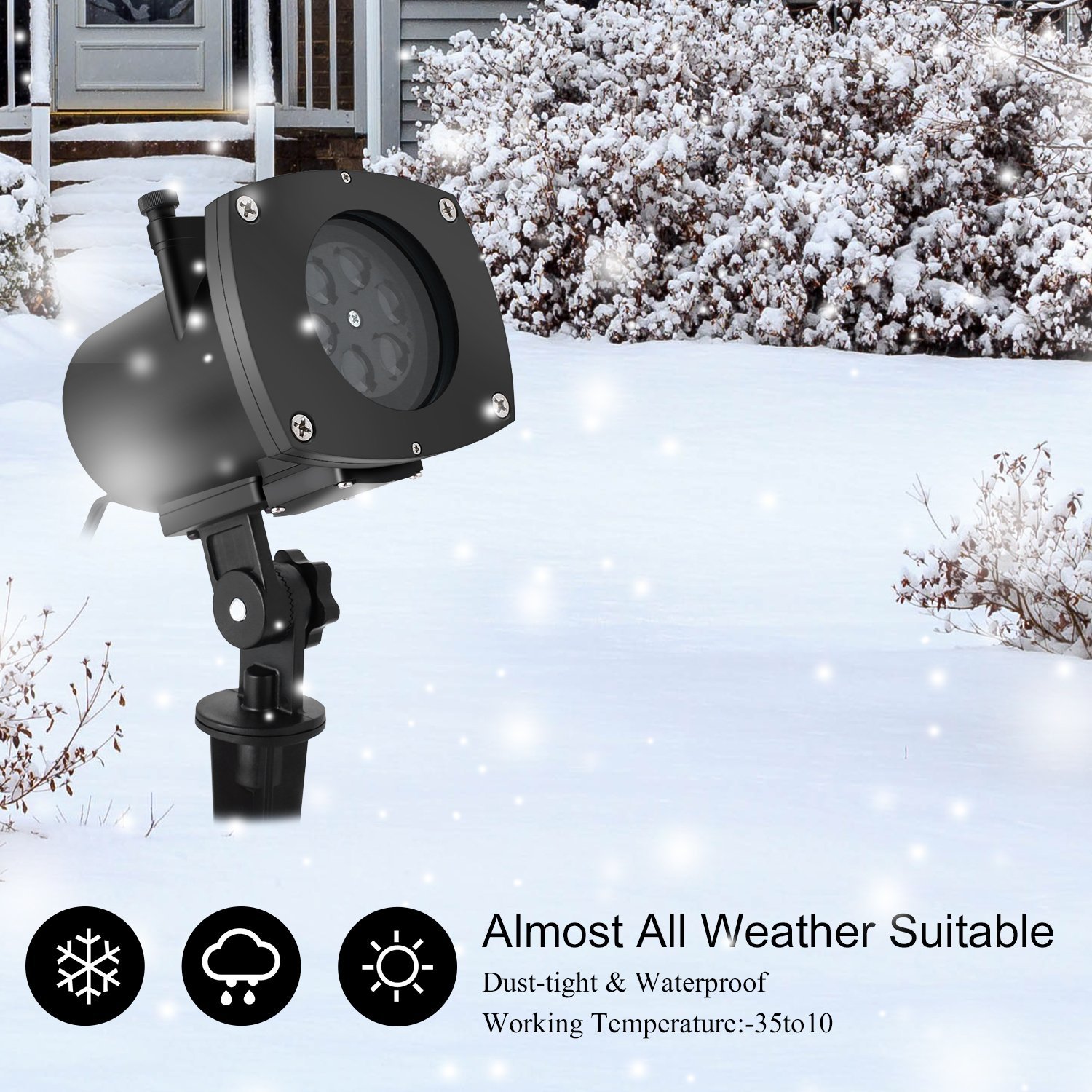 ---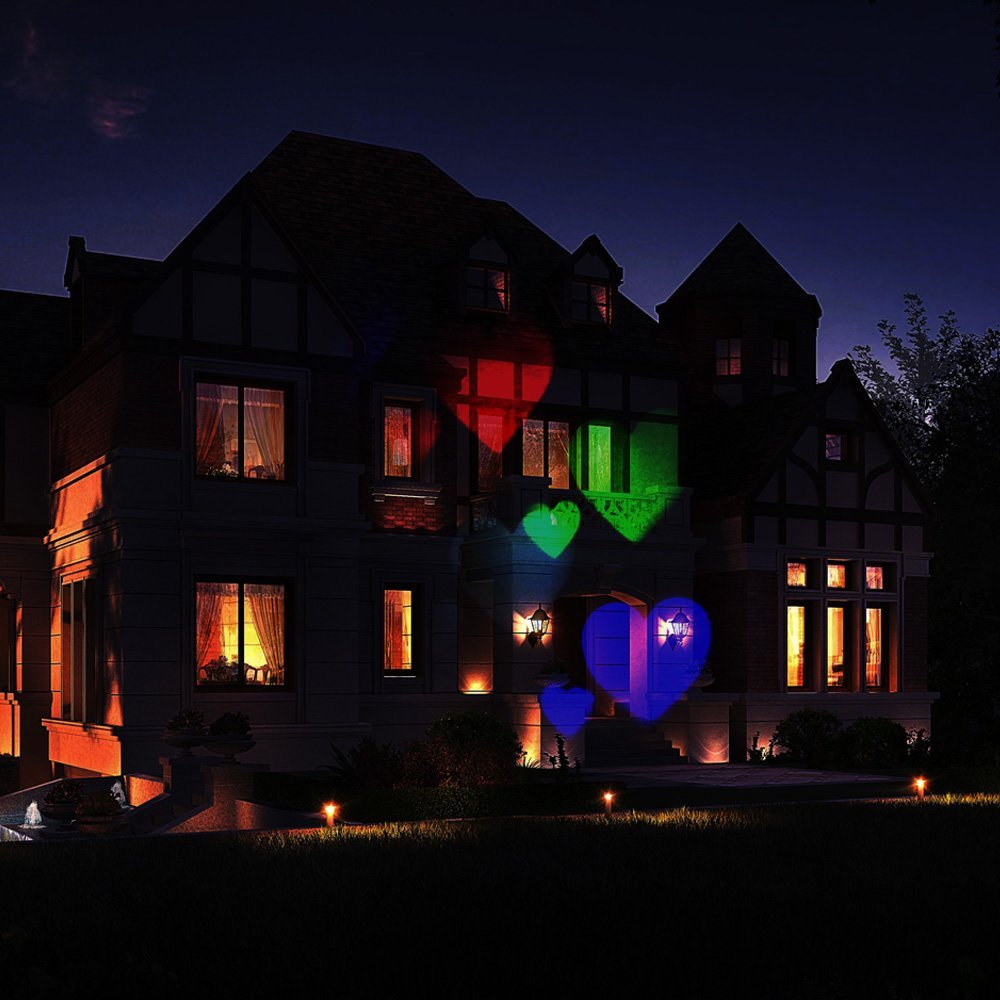 ---