LUCKSTAR LED Projector Lights – 16PCS Switchable Pattern Lens Remote Control Projector Lights Waterproof Sparkling Rotating Spotlight Landscape Projection Light for Christmas Halloween Holiday Party
LUCKSTAR LED Projector Lights comes with 16 pieces switchable pattern lens, which are perfect for Christmas party, Hallowmas ghost, romantic balloon, fawn party, bright fireworks, love heart wedding, pure snow, happy birthday, cute rabbit, colorful snow and Hallowmas pumpkins.
It has waterproof and energy saving profile, because these lights are waterproof and they suite for both indoor and outdoor activities. Moreover, the product is UL certified and the applicable voltage is 100-240V, power 6W, it is really a great energy saver.
These LuckStar lights are very easy to pack and unpack so that you can move and install them anywhere you want. The lamp holder is also turntable for projecting angles and it supports 270° rotation, 8 to 10 meters projection distance and 30 square meters projected area. Read more…
[home]
---
Images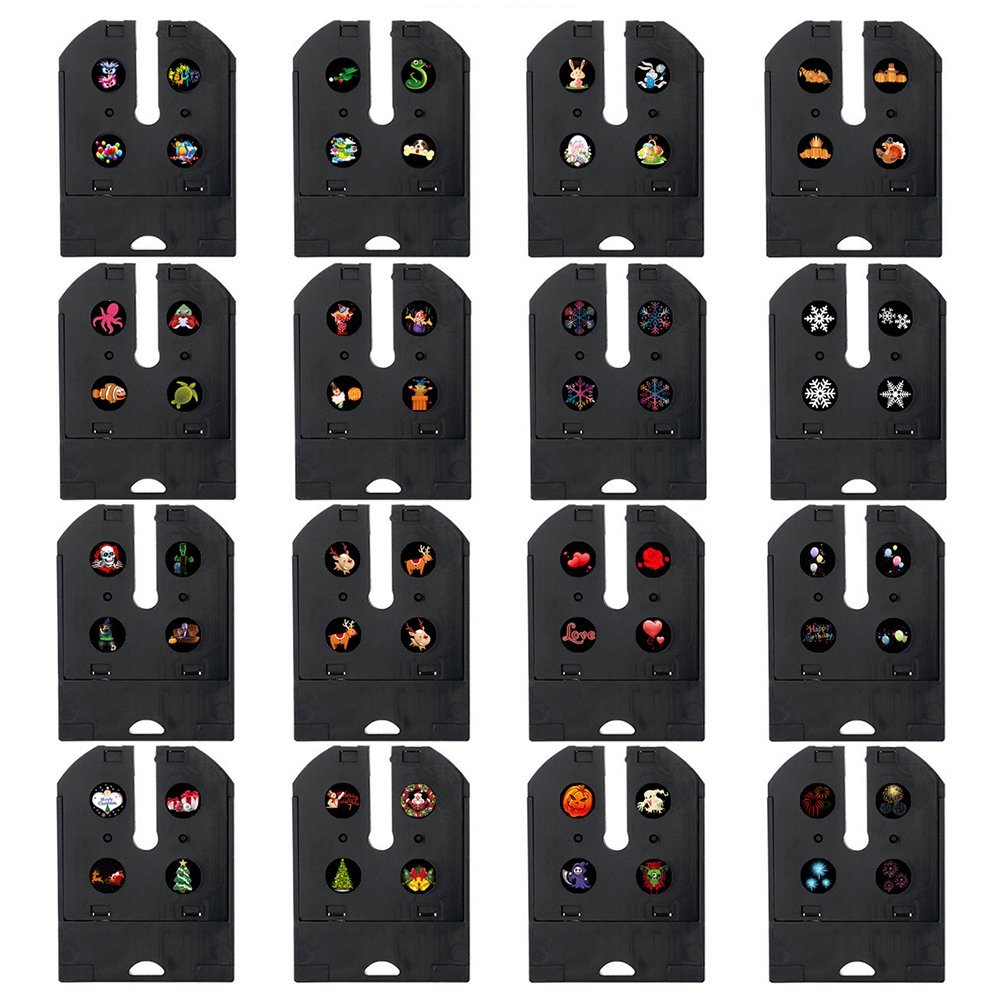 ---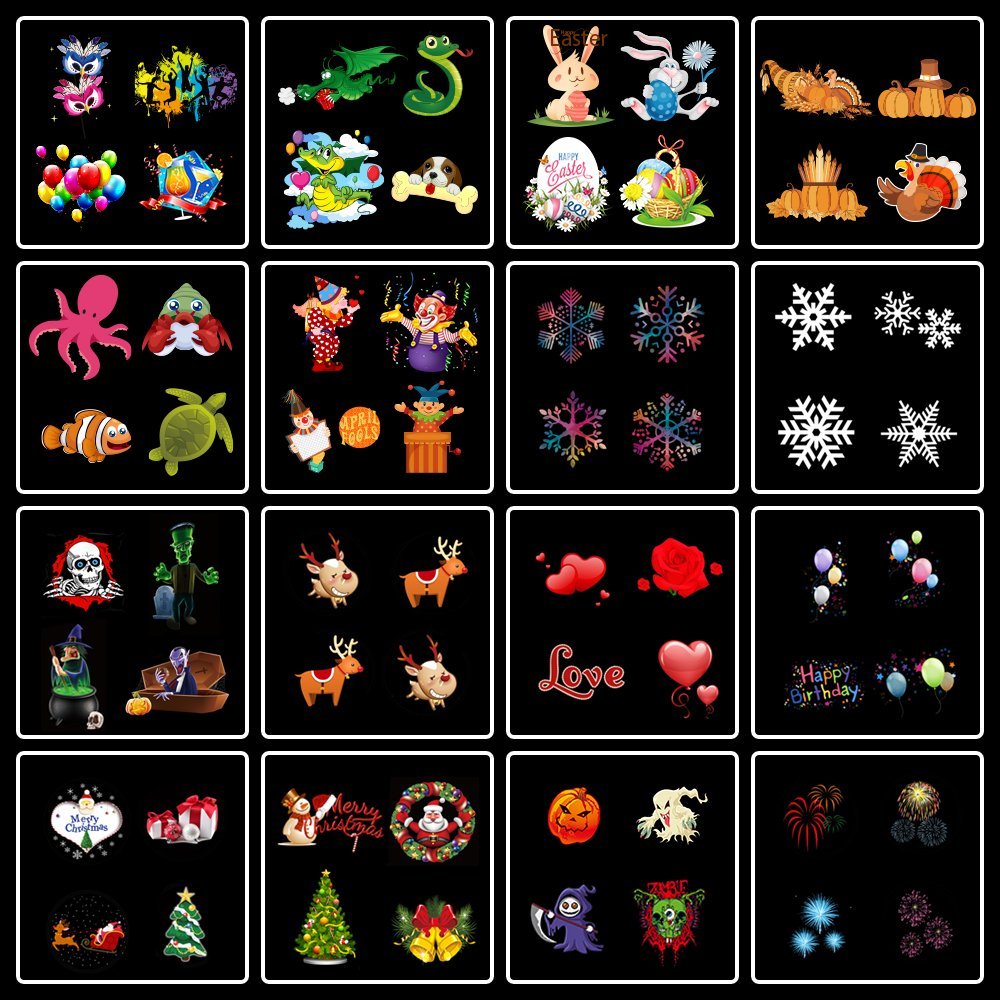 ---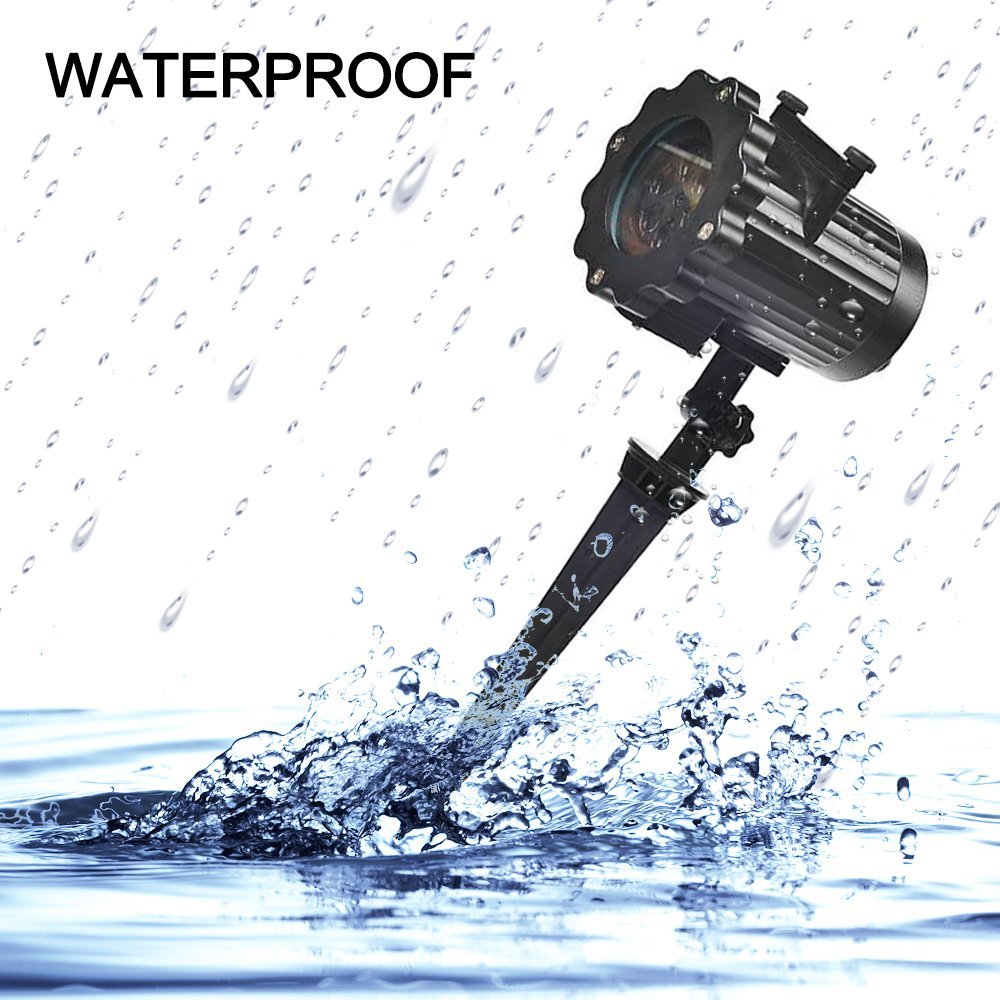 ---