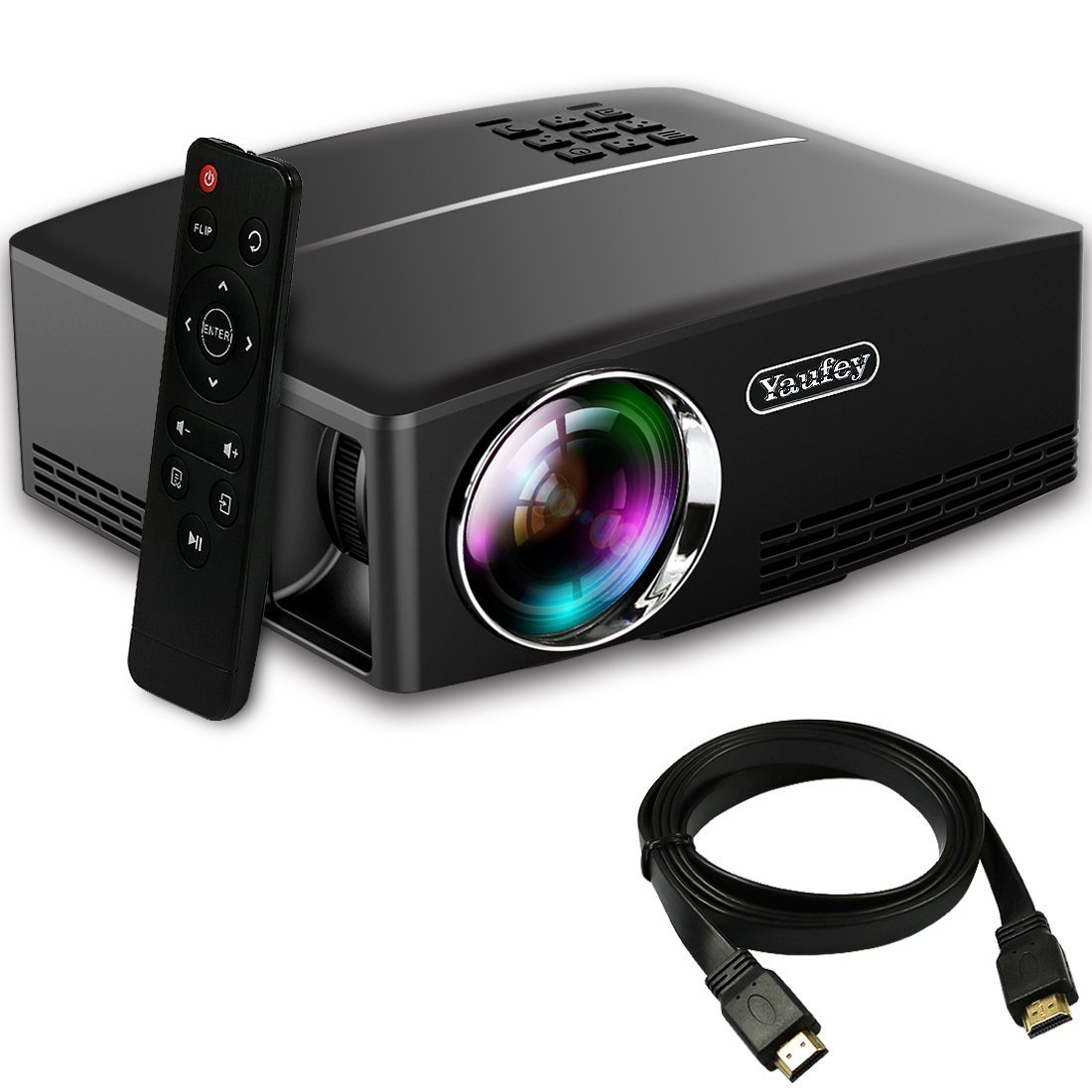 Yaufey 1800 Lumens Portable Projector with Free HDMI Cable, Mini Projector support HD 1080P USB VGA AV, LCD Home Theater Video Projector for Laptop Smartphone TV Games Videos (Bright Black)
Yaufey 1800 Lumens Portable Projector is 36 to 196 inches with much brighter light that is 1800 lumens and 2200:1 contrast ratio for all your high profile, high quality entertainment needs. Since it has only high-performance features so Yaufey video projector can deliver more crisp clear images or videos than other LED projectors. No problems, whether you want to use this Yaufey video projector for party, home theater, television shows, this amazing mini projector will surely surpass your expectations.
On the other hand, Yaufey has great compatibility. It can meet all your video projection requirements whether you are a crazy filmnik, a true gamer or you want to be drenched in a big screen world.
When it comes to high grade video projectors, Yaufey is the top brand, it has a wide range of projectors from mini to full size video projectors with the best compatibility, premium sound and lower noise. This model of Yaufey projector comes with built-in stereo speakers with SRS sound that keeps the high fidelity and makes it deliver high quality sound and balanced bass without distortion.
On the other hand, this Yaufey mini video projector carries advanced cooling system where the fan noise is only 32db that is reasonably lower than other ordinary projectors. Further, it is made in small size that measures just 7.72 X 6.1 X 2.76 inches and lightweight also that weighs just one pound. With such capabilities, it can be perfect video projector for travelers, camping, outdoor parties and family gatherings. Read more…
[home]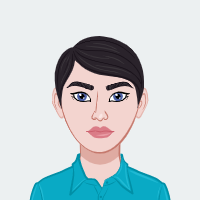 Nikita is a product reviewer who specializes in electronic products. She is an active member of several online forums and is always up-to-date on the latest products and research. Her reviews are detailed and honest, and her recommendations are always spot-on. If you're looking for a new electronic product, Nikita is the person to ask!