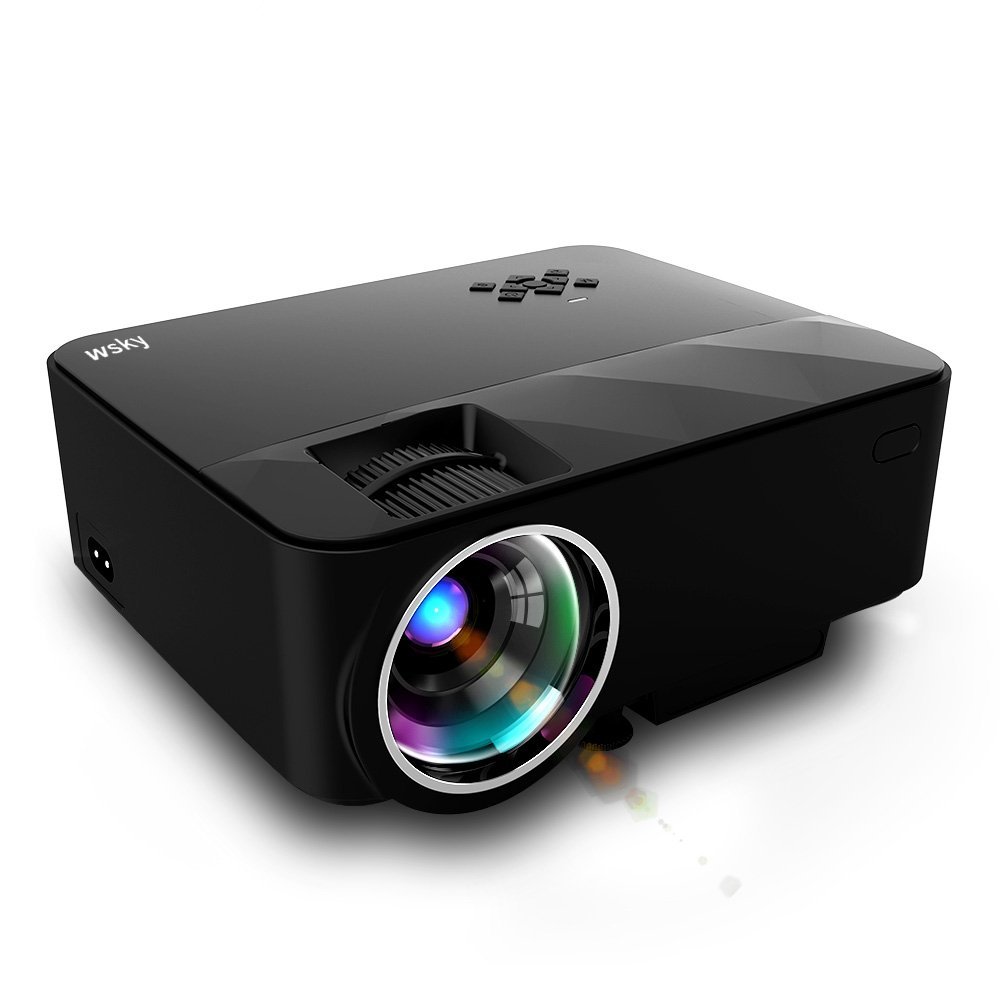 Wsky T21 1800 Lumens LCD LED Portable Video Projector, Multimedia Home Theater Projector, Support HD 1080P for Outdoor Movie Night, iPhone, DVD Player, TV Box and HD Games with Free HDMI Cable!
Wsky T21 1800 Lumens LCD LED Portable Video Projector is based on powerful LCD light technology and it is 50% brighter than a basic LCD projector. This Wsky T21 projector is perfect for home entertainment in dark environment. However, it is not recommended for PPT, Word, Excel or business presentations.
It carries advanced stereo dual speakers that deliver the best audio performance. It has built-in amplifier chip, stereo speakers with SRS sound. You should know that SRS is currently very popular sound technology that delivers rich gaming and video experience.
This WskyT21 LED portable video projector is great for super fun as you will be enjoying music, pictures, videos from small devices such as Smartphones, DVD players, gaming consoles etc. Please make sure that you will require an HDMI adapter that is sold separately. Amazingly, it supports video games in HD so that you can enjoy gaming on a wider screen from 30 to 176 inches.
Wsky T21 1800 Lumens LCD LED Portable Video Projector supports multiple devices as it offers many input interfaces. It enables you to connect this video projector with PS3/4, Xbox one/360, Wii-u, personal computer, headphone, external speakers, U-disk, hard disk using various inputs such as VGA, USB, HDMI and audio port. Read more…
[home]
---
Images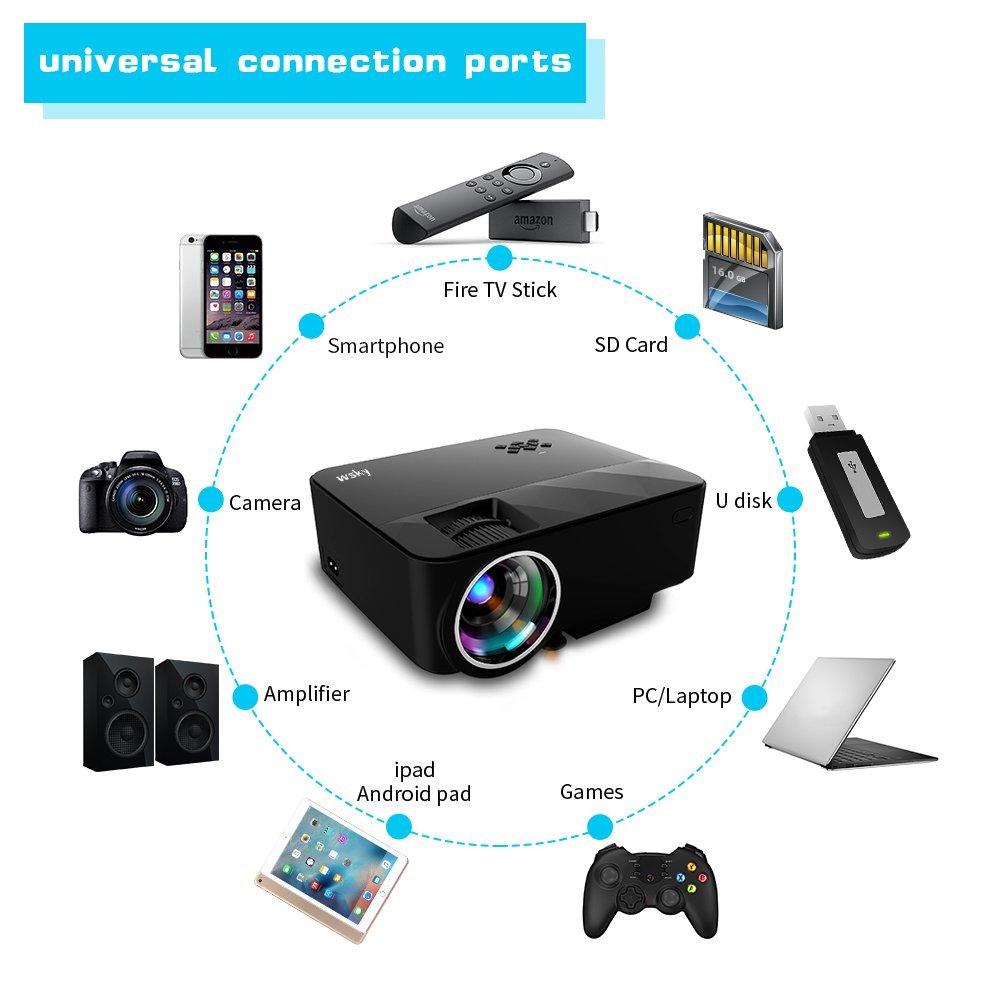 ---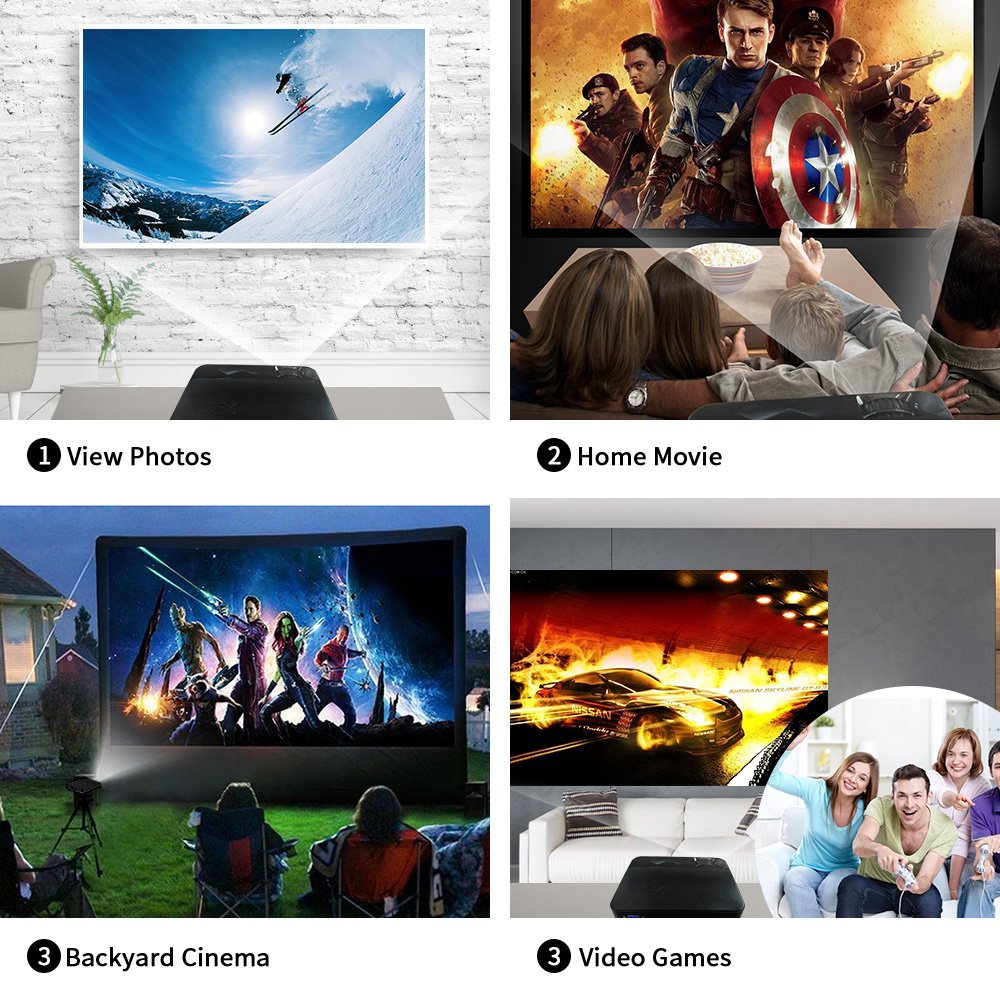 ---
---