The Future of Display Technology: Mini-LED vs. OLED**
The world of display technology is constantly evolving, with new innovations emerging at a rapid pace. Two of the most prominent contenders in recent years have been Mini-LED and OLED technologies, each offering unique advantages and potential to revolutionize the way we experience visual content.
Mini-LED: A Brighter, More Efficient Option
Mini-LED technology utilizes a backlight system composed of thousands of tiny LEDs, each capable of independent control. This allows for precise dimming and illumination, resulting in deeper blacks, brighter whites, and a wider color gamut compared to traditional LED displays.
Mini-LED also offers several advantages over OLED, including:
Higher brightness:

Mini-LEDs can achieve higher brightness levels than OLEDs, making them ideal for well-lit environments or HDR content.

Longer lifespan:

Mini-LEDs are expected to have a longer lifespan than OLEDs, as they are less susceptible to burn-in issues.

Lower cost:

Mini-LEDs are becoming more affordable as the technology matures, making them a more accessible option for consumers.
OLED: A Champion of Contrast and Color
OLED (organic light-emitting diode) technology utilizes self-emitting pixels, each capable of producing its own light and color. This results in exceptional picture quality, characterized by:
True blacks:

OLEDs can produce true blacks, as individual pixels can be completely turned off, creating an infinite contrast ratio.

Wide color gamut:

OLEDs can reproduce a wider range of colors than traditional displays, resulting in more vibrant and lifelike images.

Wide viewing angle:

OLEDs maintain consistent picture quality even when viewed from extreme angles.
The Future Landscape: A Coexistence of Technologies
While both Mini-LED and OLED technologies offer compelling advantages, it is unlikely that one will completely replace the other in the foreseeable future. Instead, they are more likely to coexist and complement each other, each finding its niche in the market.
Mini-LED is expected to dominate in areas where brightness and affordability are key considerations, such as large-screen TVs and commercial displays. OLED, on the other hand, is likely to maintain its dominance in applications where picture quality is paramount, such as high-end TVs and smartphones.
Conclusion: A Continuous Evolution
The competition between Mini-LED and OLED technologies is driving innovation and pushing the boundaries of display performance. As these technologies mature, we can expect to see even more impressive picture quality, longer lifespans, and more affordable prices. Ultimately, the consumer benefits from this ongoing evolution, as they have a wider range of choices to suit their individual needs and preferences.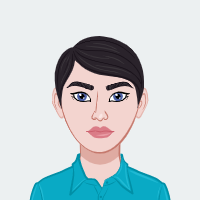 Nikita is a product reviewer who specializes in electronic products. She is an active member of several online forums and is always up-to-date on the latest products and research. Her reviews are detailed and honest, and her recommendations are always spot-on. If you're looking for a new electronic product, Nikita is the person to ask!