OLED (organic light-emitting diode) TVs have taken the home entertainment world by storm in recent years, offering stunning picture quality with deep blacks, vibrant colors, and perfect contrast. However, some industry experts believe that the end of OLED may be on the horizon, as new display technologies, such as mini-LED and quantum dot-LED (QLED), emerge.
Arguments in Favor of OLED's Demise
Proponents of the idea that OLED is on its way out cite several factors that could lead to its decline:
Burn-in:

 OLED TVs are susceptible to burn-in, a permanent image retention issue that can occur when static images are displayed for extended periods.

 While manufacturers have made progress in reducing burn-in, it remains a concern for some potential buyers.

Cost:

 OLED TVs are still more expensive than other TV technologies, such as LED and LCD.

 

This could make them less attractive to price-conscious consumers.

Competition:

 New display technologies, such as mini-LED and QLED, are offering similar picture quality to OLED at lower price points.

 

These technologies could eventually surpass OLED in terms of both performance and value.
Arguments for OLED's Continued Success
Despite these challenges, there are also several reasons to believe that OLED will continue to be a major player in the TV market for years to come:
Picture quality: OLED TVs still offer the best picture quality of any TV technology on the market. 

Their ability to produce deep blacks, vibrant colors, and perfect contrast is unmatched by any other type of TV.

Innovation:

 OLED manufacturers are constantly innovating and improving their products.

 

New technologies, such as Micro Lens Array (MLA), are making OLED TVs brighter and more resistant to burn-in.

Brand loyalty: OLED TVs have gained a loyal following among consumers who appreciate their superior picture quality. This brand loyalty could help to keep OLED relevant even in the face of increased competition.
A Glimpse into the Future
It is still too early to say definitively whether or not OLED is facing its demise. However, it is clear that the TV market is becoming increasingly competitive, with new technologies emerging all the time. OLED manufacturers will need to continue to innovate and improve their products in order to stay ahead of the curve.
Here are some of the key trends that could shape the future of OLED:
Reduced burn-in: OLED manufacturers are working on developing new technologies to reduce burn-in, such as MLA and the use of deuterated OLED materials.
Increased brightness: OLED TVs are still not as bright as LED TVs, but manufacturers are working on improving their brightness without compromising picture quality.

Lower prices:

 OLED TVs are still more expensive than LED TVs, but prices are expected to come down as manufacturing costs decrease.

New applications:

 OLED technology is also being used in other applications, such as smartphones and wearable devices.

 This could help to drive down costs and make OLED TVs even more affordable in the future.
Ultimately, the future of OLED depends on the ability of manufacturers to address the challenges they face while continuing to innovate and improve their products. If they can do this, OLED could remain the king of TV technology for years to come.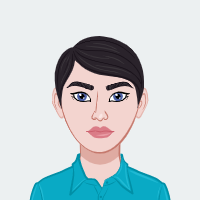 Nikita is a product reviewer who specializes in electronic products. She is an active member of several online forums and is always up-to-date on the latest products and research. Her reviews are detailed and honest, and her recommendations are always spot-on. If you're looking for a new electronic product, Nikita is the person to ask!