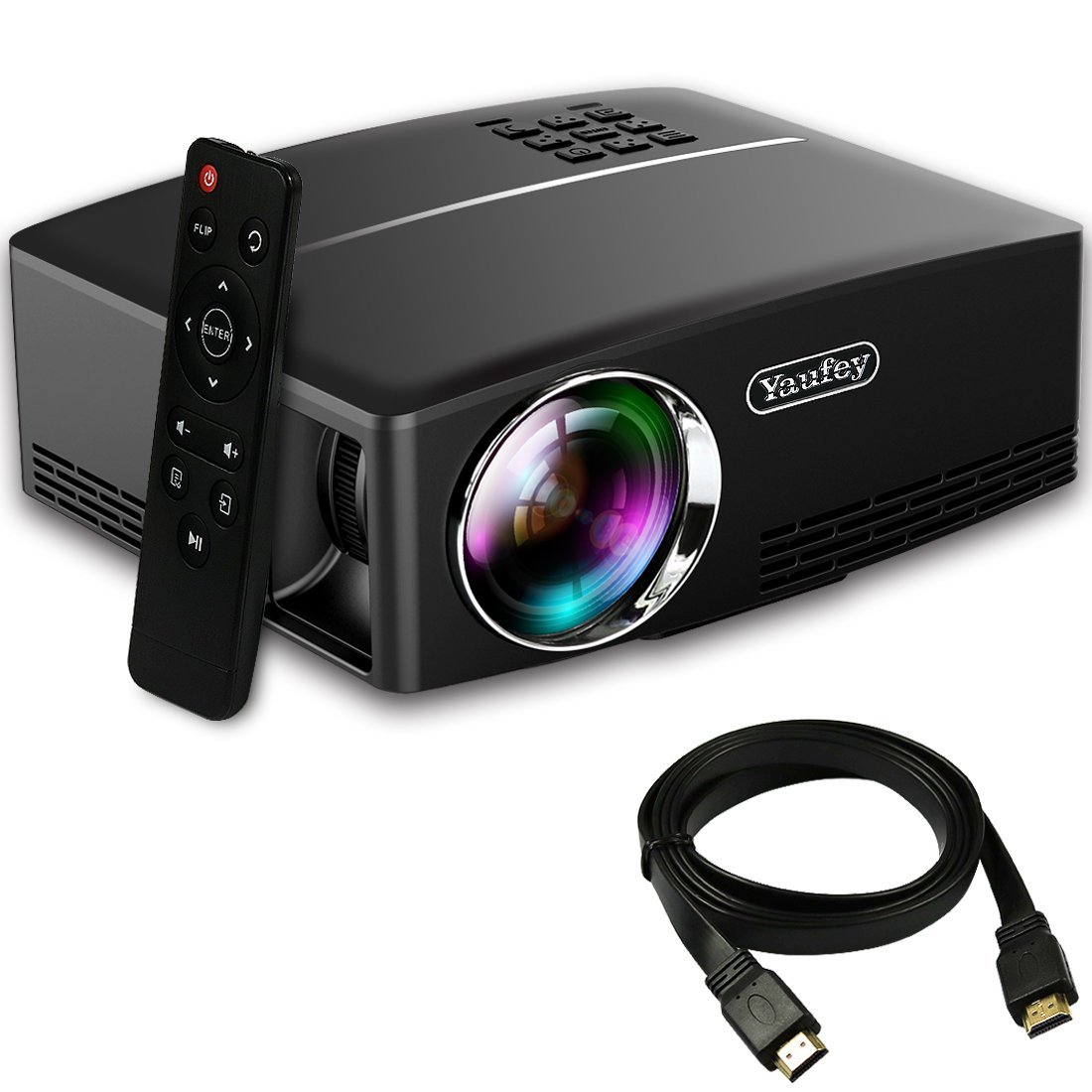 Full HD Wireless Projector, WEILIANTE LCD Portable Mini Movie Wi-Fi Projector Multimedia Video Projector Support Miracast AirPlay Wireless Display
Weiliante portable LCD mini Wi-Fi video projector that is perfect for projecting directly from iPad, iPhone, smartphones or tablets. You don't need to have a wireless dongle or HDMI devices. It is really very amazing movie projector from Weiliante that is very simple and stable when it comes to connectivity to a wide range of most used devices.
Not only it has Wi-Fi capability but, it supports too many connections using VGA/USB/HDMI/AV slots. Using these connection methods, you can easily connect to numerous devices like gaming consoles, headphones, outer speakers, Hard disk etc.
On the other hand, this Weilinate Wi-Fi projector will give you the real big screen viewing experience. Because it supports large viewing screen from 35-inch to 160-inch, and has high resolution of 1080P with vivid colors. Further, it has 1200:1 dynamic contrast ratio and 160-inch ultra-big screen that can be displayed virtually on any wall or screen.
However, the best watching experience can be 2 to 2.5 meter projection distance and 130-inch screen size. It is perfect to watch basketball, baseball and play games.
Further, it carries advanced fan that has minimized sound because it is powered by an innovative cooling system with heat dispersion so the fan sound is minimized. Read more…
[home]
---
Images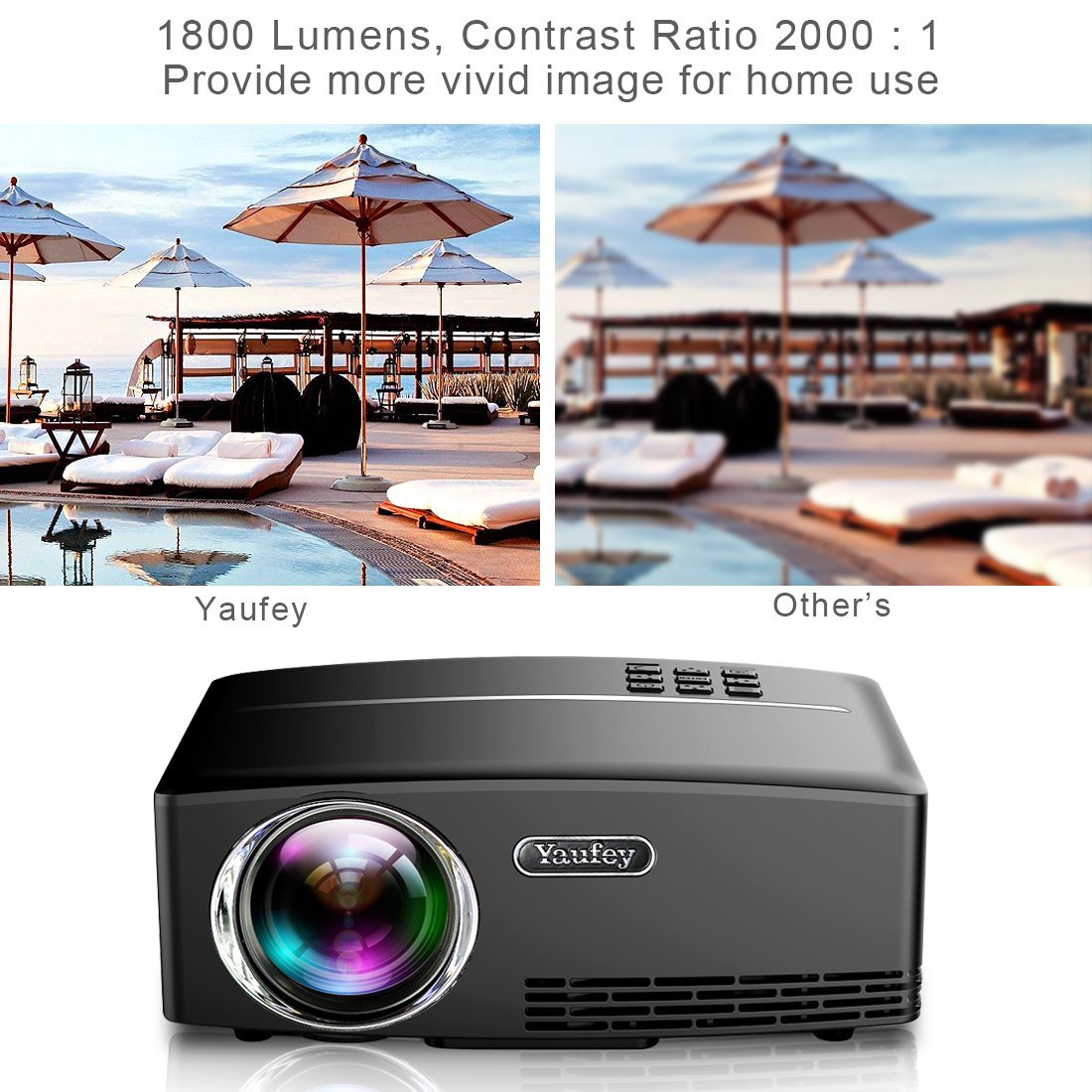 ---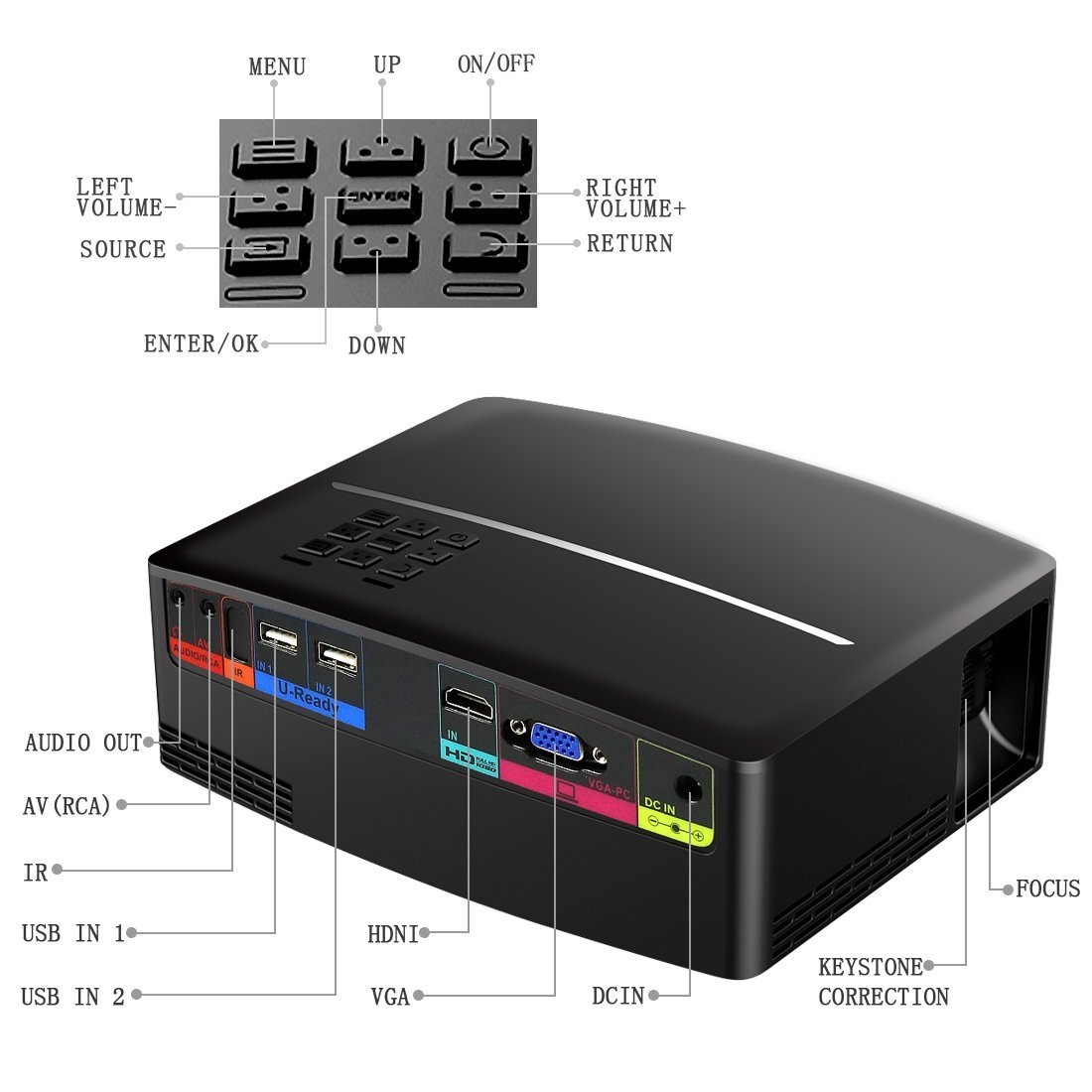 ---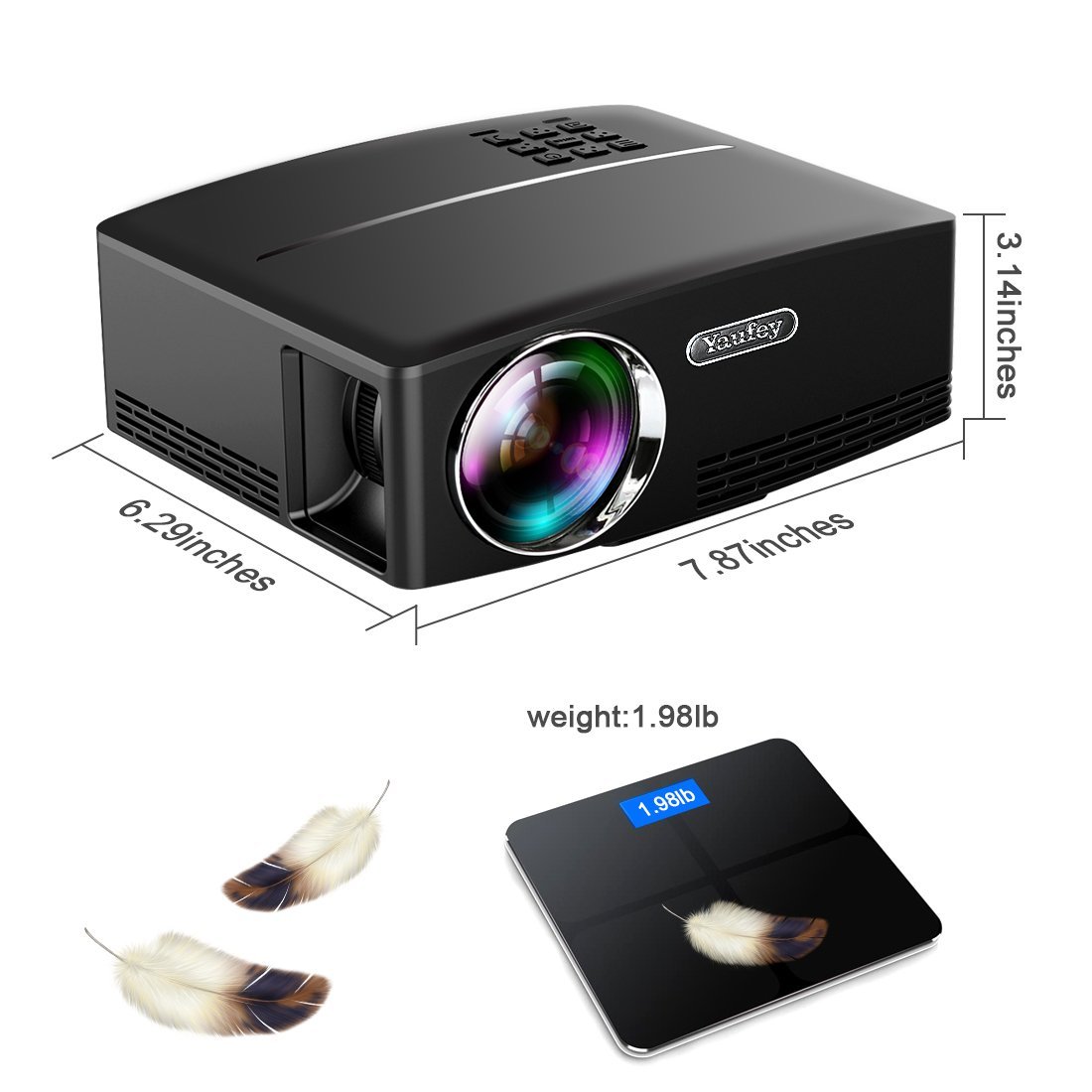 ---