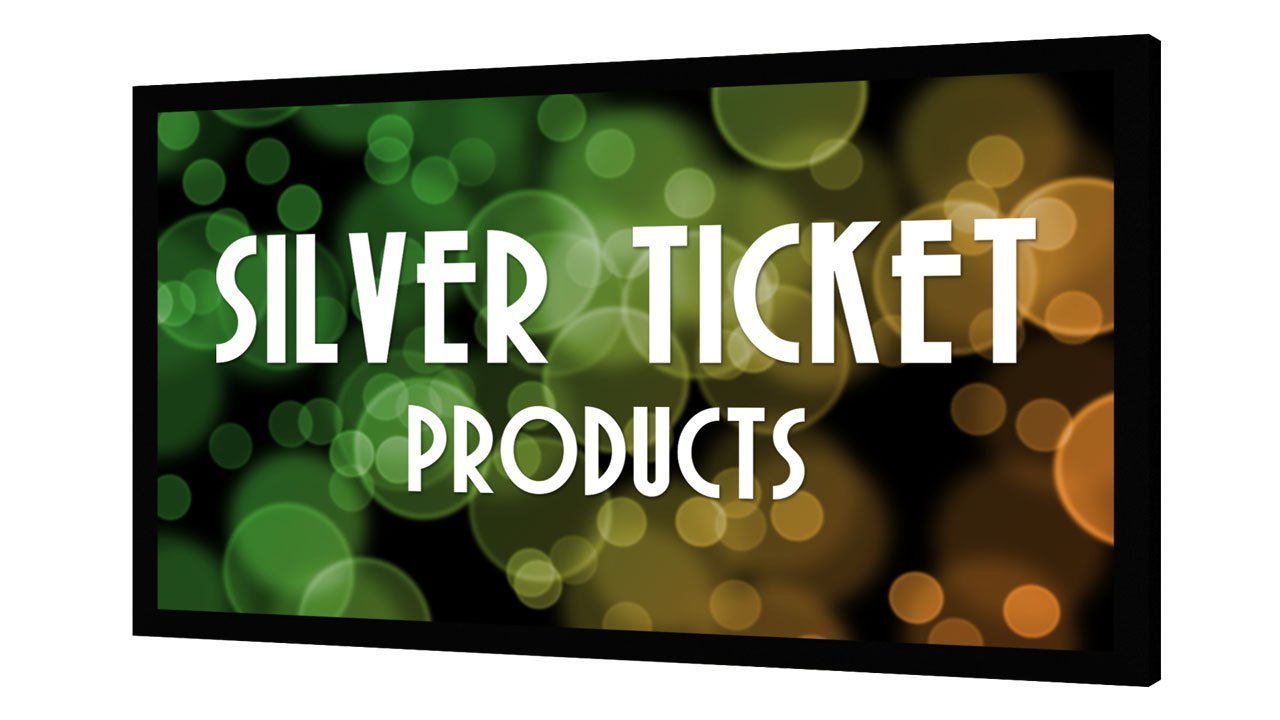 STR-169120 projector screen comes with a wider viewing angle of 160° without losing the resolution on any angles. SRT-169120 projector screen has heavy duty 2 3/8-inch beveled aluminum frame that is wrapped in light absorbing black velvet material for a beautifully crisp viewing image.
This high grade SRT projector screen lets you watch movies, pictures and games in full HD and active 3D.
It has quick tensioning rod system to give you the theater quality entertainment to your home in just a few minutes.
STR-169120 projector screen features secure top and bottom mounting brackets that allow horizontal adjustment.
Pros:
Excellent screen quality
Easier to assemble than Elite Screens model
Value for money
Easy to assemble
Good quality materials
Zero sound loss
Excellent picture quality
Easy build
Suspension so no need to fix to wall
LED control
Cons:
May take some time to assemble
Projector screen is not very bright
Silver Ticket Products projector screen comes with many pros and few cons. After reading the list of pros, you will say that it is a good quality projector screen that comes at an affordable price.
The screen is very easy to assemble compared to the Elite screen models. Many users say that it is the best value for the money.
The projector screen is made of good quality materials. On the negative side, the screen setup may take some time and it may not be very bright.
---
STR-169120 Silver Ticket 120″ Projector Screen