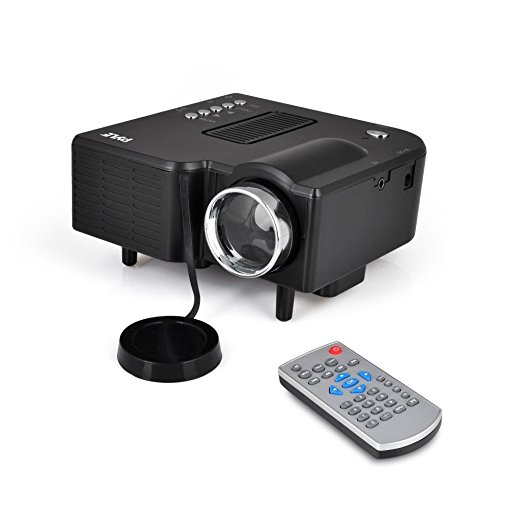 Pyle 1080p mini portable home theater projector uses LED projection lighting lamp for maximum brightness of 400 lumens and button activated zoom level adjustment. It delivers customizable viewing screen size from 20 inches to 120 inches.
Further, Pyle pocket LED projector has built-in speaker and remote so it is able to resonate surround sound audio with its integrated stereo speaker. It also comes with an audio jack for RCA inputs and outputs. Further, this Pyle mini home theater also comes with a universal remote for easier control.
This is a versatile mini projector that can be used anywhere you want. It is ideal for classroom, conference room, home cinema, businesses and cinema experience.
[home]