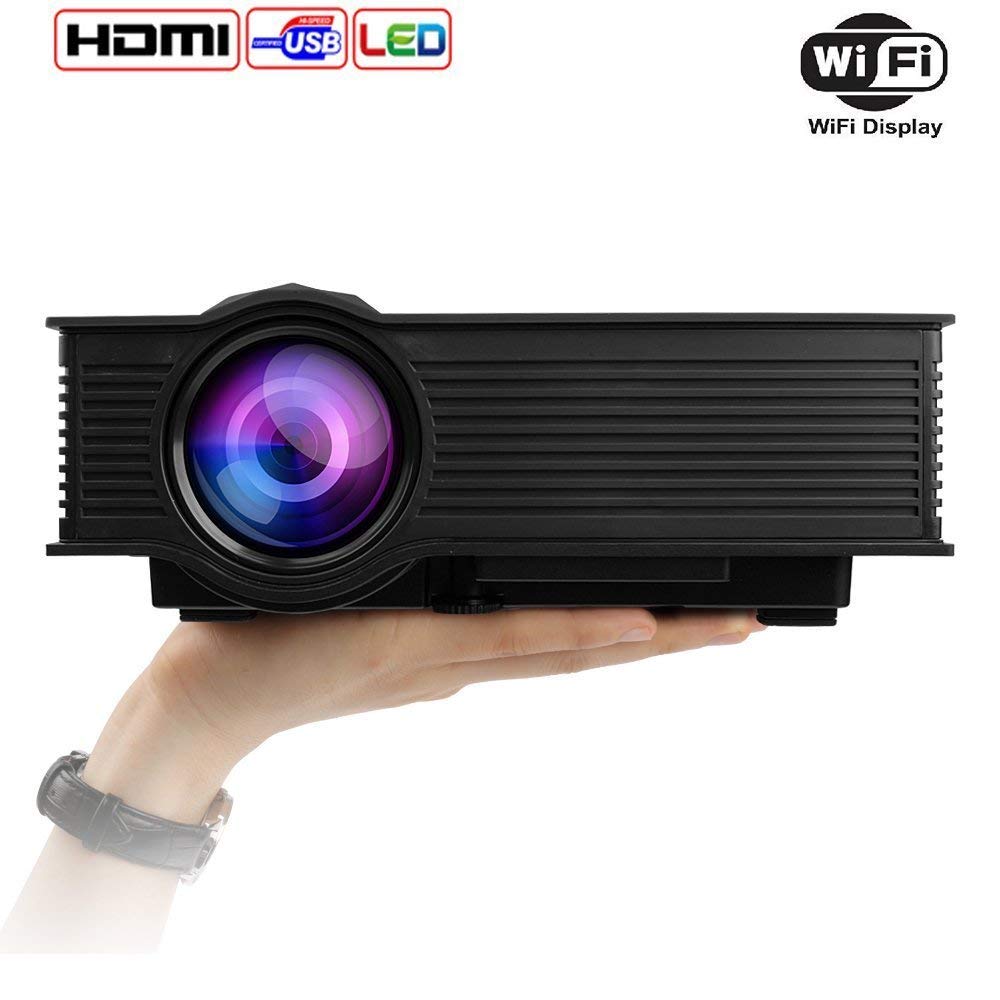 Mileagea Mini LED Projector comes with a host of connection interfaces like VGA, HDMI, AV, SD USB, Audio output, built-in media player and power.
Mileagea LED home theater features 80 lumen (US) or 800 lumen (international) LED lamp that has more than 20,000 hours of life.
It features native resolution of 800 x 480 WVGA and supports VGA, WVGA, XGA, 720p, 1080i, 1080p and 4K input resolutions.
This is a mini LCD projector with 18 to 120 inches image from Mileagea brand. Please make sure that international version may not include US warranty, before you purchase this product please clear all your doubts for all your convenience.
---