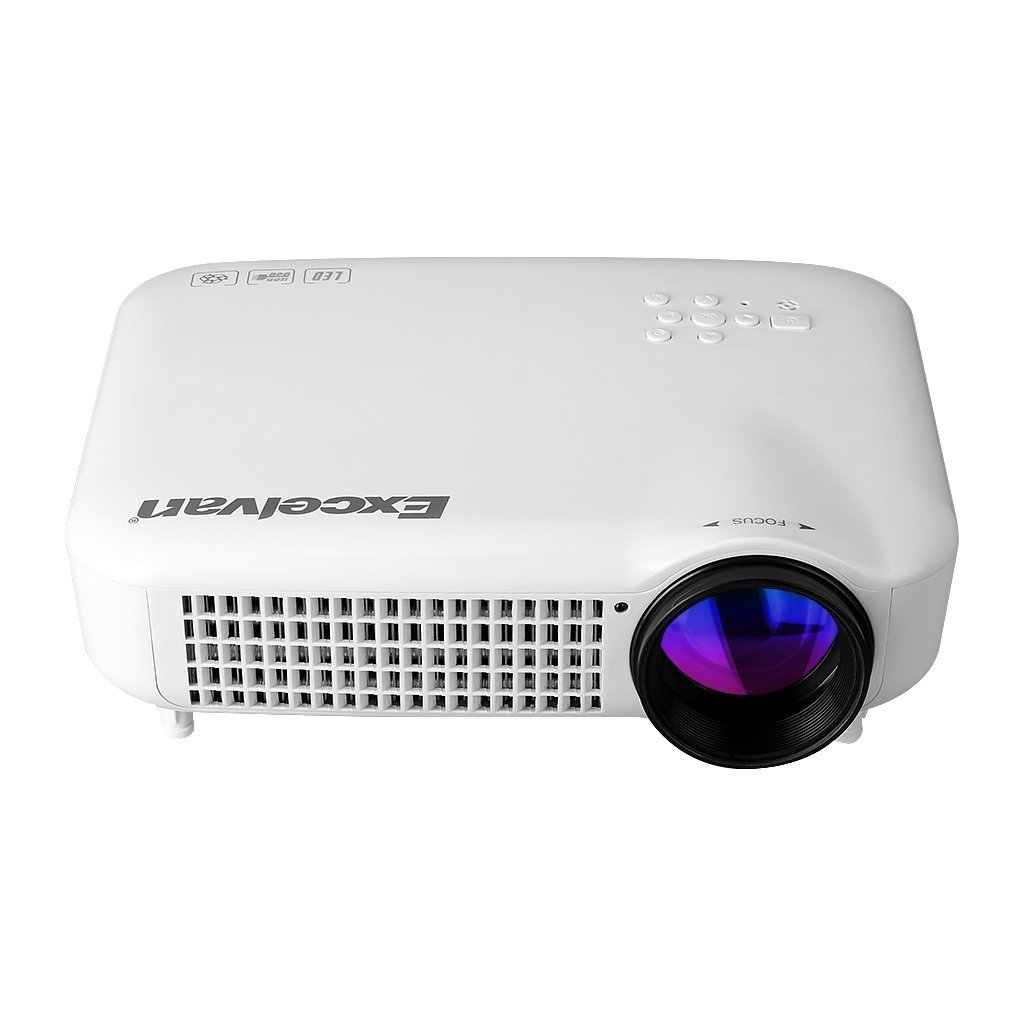 Excelvan 3300 Lumens HD Multimedia Home Theater Projector Support 1080P with HDMI VGA 2xUSB AV Interfaces for Entertainment Game Party Home Movie Video Cinema Game
Excelvan 3300 Lumens HD Multimedia Home Theater Projector comes with high resolution and brightness with 1280 X 768 native resolution and 3300 lumens efficiency. It has great adjustability capacity when it comes to adjusting screen size. It allows screen size adjustment from 30 inches to 145 inches within projection distance from 0.9 meter to 4 meters. However, the best projection size is 120 inches, which is perfect to avoid small TV size of 30 inches as you will be entertaining yourself at a bigger screen.
Further, it allows various projection modes such as front, rear and ceiling so it can meet all your projection needs from different projection angles. Please make sure that the four mounting holes are available which are covered by silicone plug on the bottom.
Also, it is equipped with various connection interfaces such as VGA, HDMI, USB, AV and SD card ports. It can easily be connected to your devices such as laptops, computers, smartphones, tablets, digital cameras, gaming machines and many others.
Excelvan 3300 Lumens HD Multimedia Home Theater Projector is perfect for businesses, meeting, gaming and watching sports, camping, partying and outdoor movie night. Please make sure that if you need to connect with iPhone or iPad, you need an extra digital AV adapter. Read more…
[home]
---
Images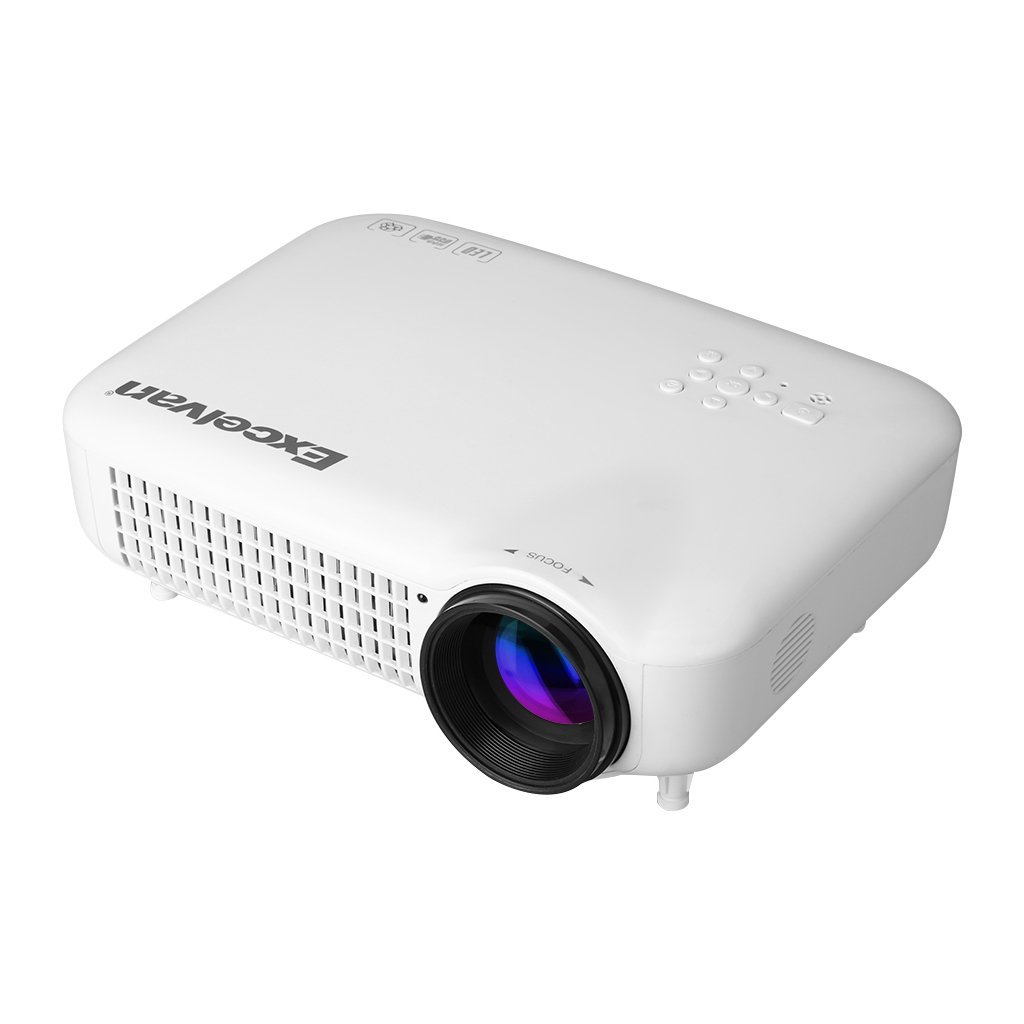 ---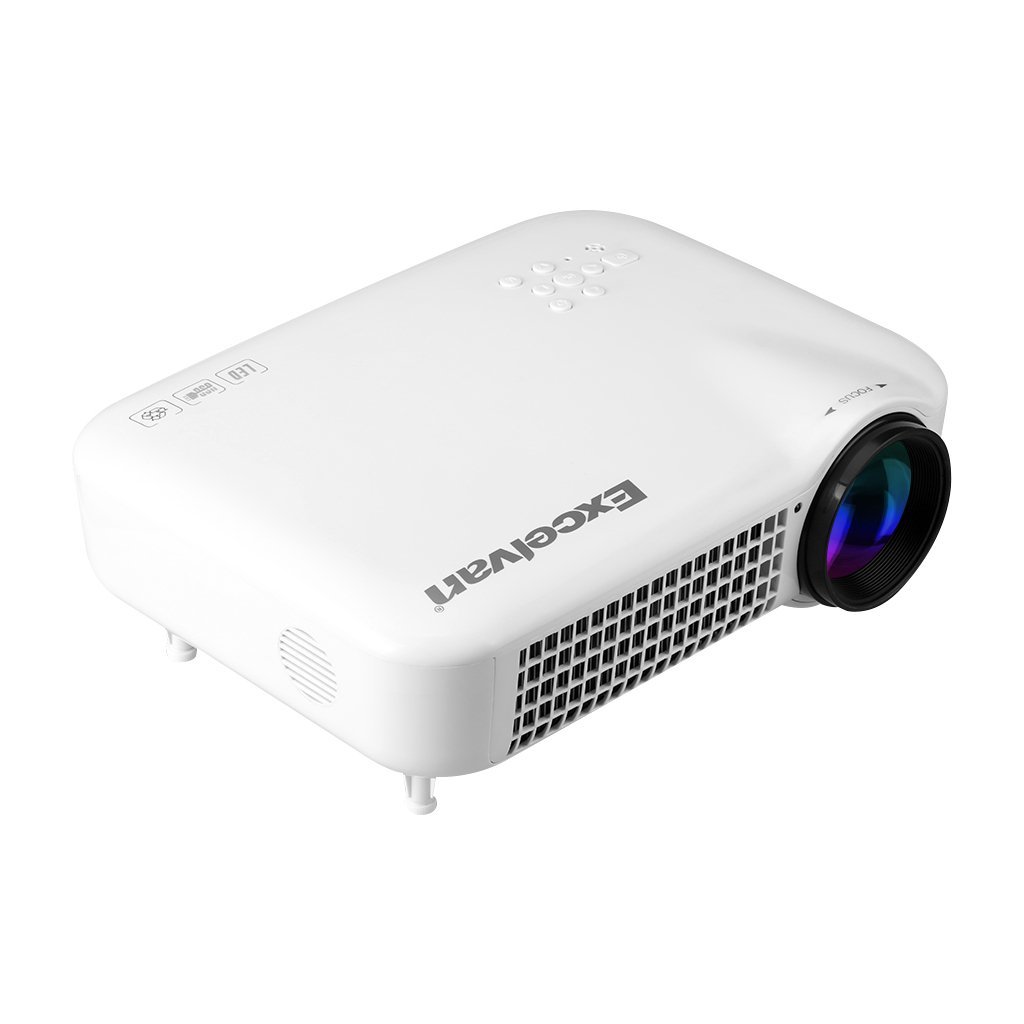 ---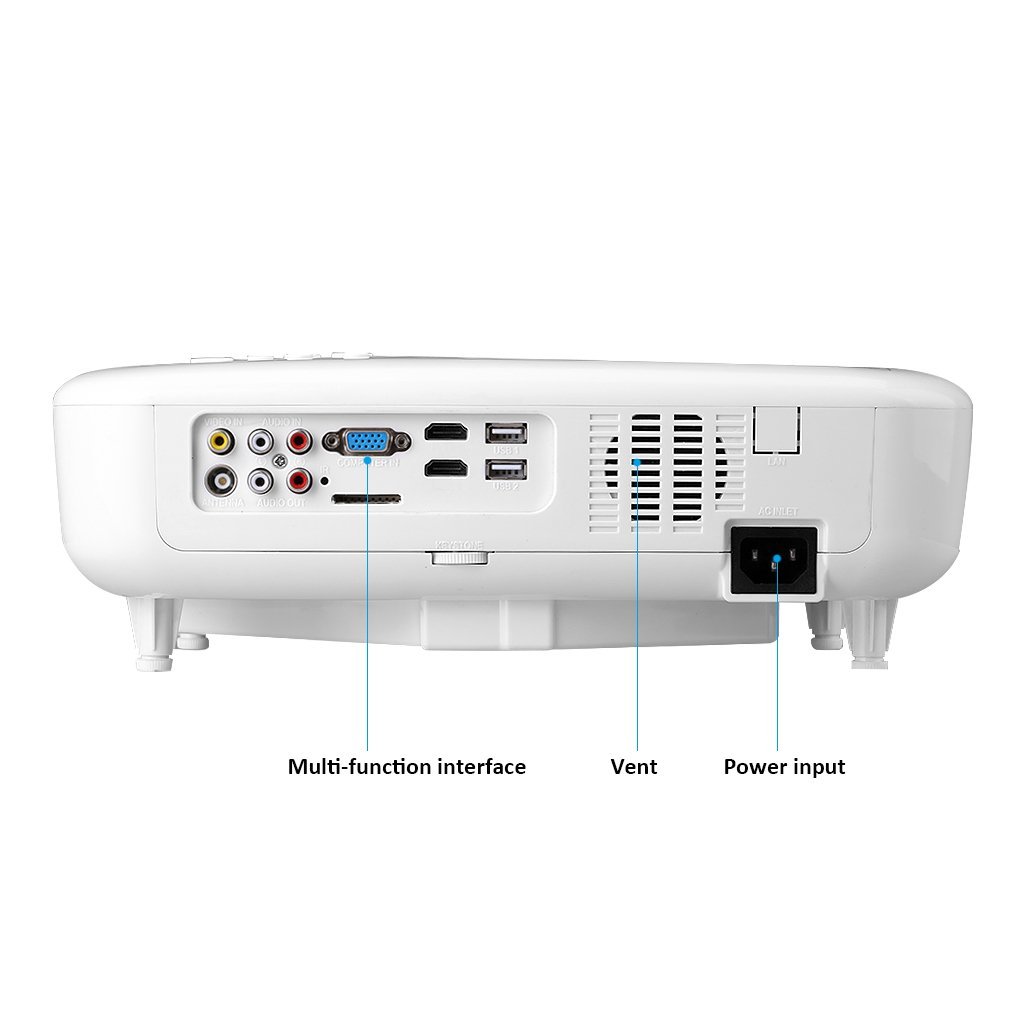 ---