WiMiUS 3000 lumens LCD video projector comes with high native resolution, various multimedia interfaces, and one year of warranty and professional customer service support.
This high quality LCD video projector has 3000 lumens LED light source that is good for great home theater experience and it has 20000 hours of lamp life that will last years after years.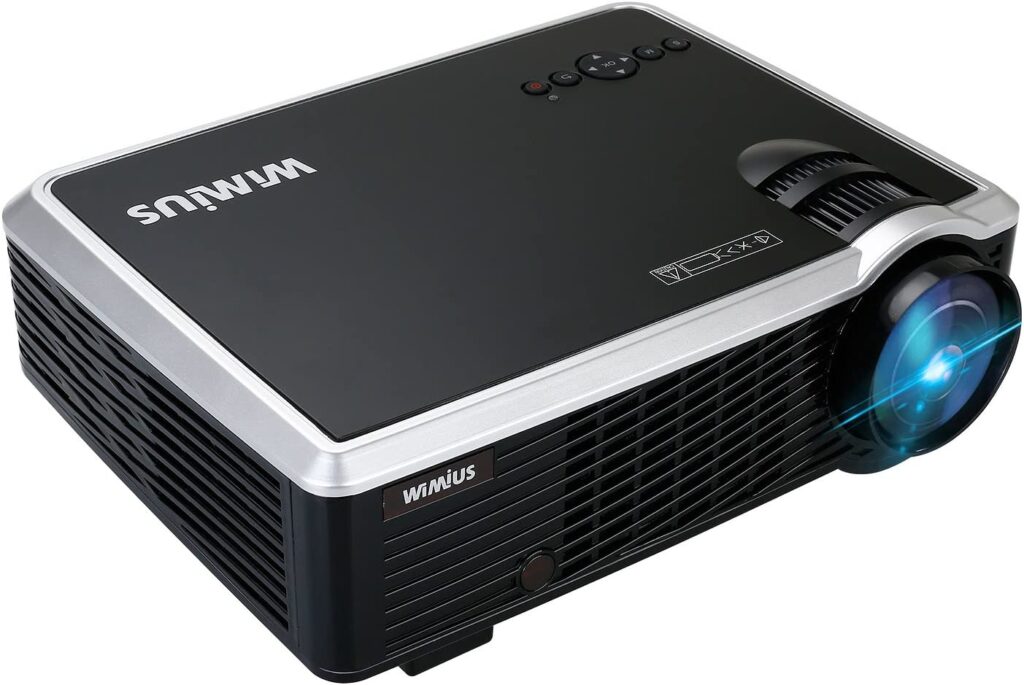 The native resolution is 854 X 540 pixels while the max support resolution is 1920 X 1080, 1000:1 contrast ratio, 4:3/16:9 aspect ratio. Further, it has various multimedia interfaces such as AV, VGA, USB, HDMI so that you can easily connect to DVD players, gaming consoles, TV boxes and many other devices.
This WIMIUS video projector is a full fun device for home entertainment, parties, TV shoes, football nights, video games and outdoor activities. Further, it comes with one year of warranty and professional customer care service.
Pros:
Projector is bright and has a good picture
Easy to work
Amazing customer service from Amazon
Can be used for multiple holidays
Can be displayed in different ways
Cons:
Sound quality is horrible
Brightness could be better
Focus could be sharper
Users cannot get anything to play audio through the output