Epson Home Cinema 2040 1080p 3D 3LCD Home Theater Projector features 90" screen from 8 feet and 134" from 12 feet.
The projector measures 11.69 x 9.65 x 4.69, has white brightness of 2200 lumens and color brightness of 2200 lumens.
Other important features are 35000:1 contrast ratio, keystone correction, no lens shift, 2 years of limited warranty, 7500 hours of lamp life in Eco Mode and up to 4000 hours in normal mode.
Connections: 2 HDMI, RCA, stereo, VGA D-sub 15 pin, one USB.
It is claimed that Epson home cinema offers 3x higher color brightness than competitive models, delivers vibrant images with 35000:1 contrast ratio. It has HDMI and MHL connections.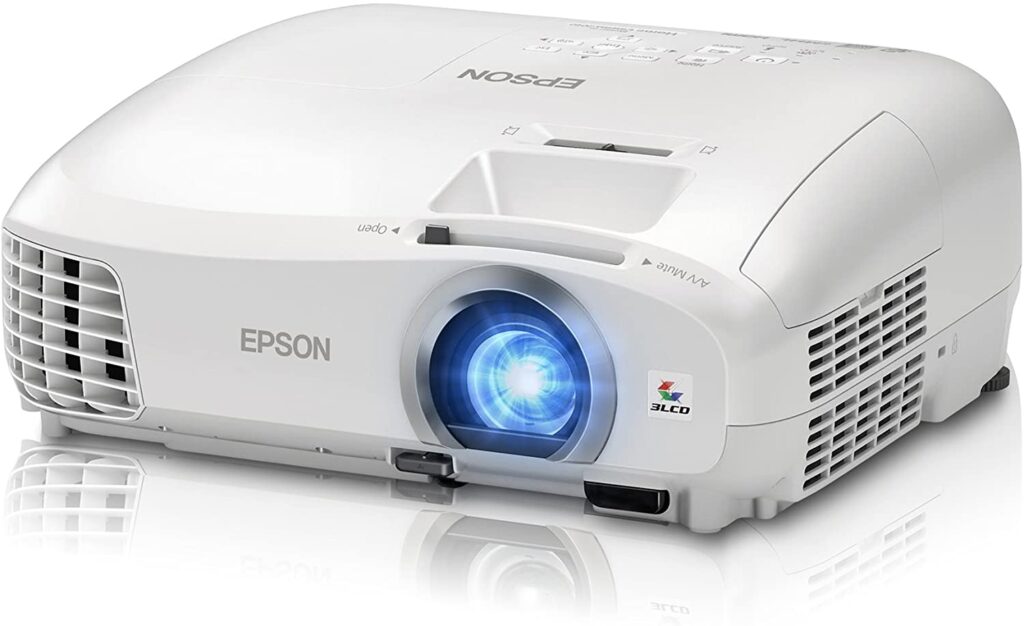 Epson Home Cinema 2040 1080p 3D 3LCD Home Theater Projector
Innovative 3LCD technology
FHD 1080P resolution
2200 lumens color/white brightness
HDMI and MHL connection ports
Up to 300 inches projection size
35,000:1 dynamic contrast ratio
Built-in speaker
Connects to various devices like Blu-ray, set-up box, disc player, gaming machines and other streaming devices
Some of the main features have been mentioned above. You can see that the Epson 2040 projector has 2200 lumens brightness, FHD 1080P native resolution, MHL/HDMI connection ports, 35,000:1 dynamic contrast ratio, built-in speaker and up to 300 inches screen.
Well, Epson is leader in the home cinema sector. It has developed a wide range of projectors with impressive capabilities, features and specifications. Therefore, it is highly recommended to buy an Epson projector for best viewing experience and versatility.
Pros
It can replace the traditional TV.
3D capability
Impressive brightness for a bright living room
It has good contrast, brightness and frame interpolation.
No rainbow effect
Impressive image quality
The small throw ratio gives big projection screen.
Runs quietly
Two-year Epson warranty
Competitive price
Cons
The blacks are not very good, images look a little washed.
The main pros and cons of Epson 2040 home cinema have been displayed above. Therefore, I urge you to read the pros and cons very carefully. By only reading the pros and cons, you will be in a better situation to decide whether you should buy it or not.
From my side, the Epson home cinema is recommended to buy but please research more on this before you press the buy button.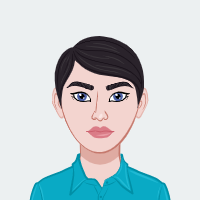 Nikita is a product reviewer who specializes in electronic products. She is an active member of several online forums and is always up-to-date on the latest products and research. Her reviews are detailed and honest, and her recommendations are always spot-on. If you're looking for a new electronic product, Nikita is the person to ask!