DBPower is a popular name for a wide range of low-price HD projectors. In this projector review, you will learn about this DBPOWER video projector that comes included with a projector bag and other required accessories. The portable video projector is perfect for home theater, parties and other projection purposes.
In case, you are looking for good counts of lumens in your projector, you can buy this DBPOWER video projector that has 8000 lumens brightness, 3500:1 contrast ratio and 16:9 / 4:3 aspect ratio. According to the manufacturer claims, this HD projector is approx. 60% brighter and clearer than other projectors in the same price line from other brands.
Please note that due to the copyright issues, the DBPOWER projector is not capable to display content from certain channels such as Amazon Prime, Hulu and Netflix.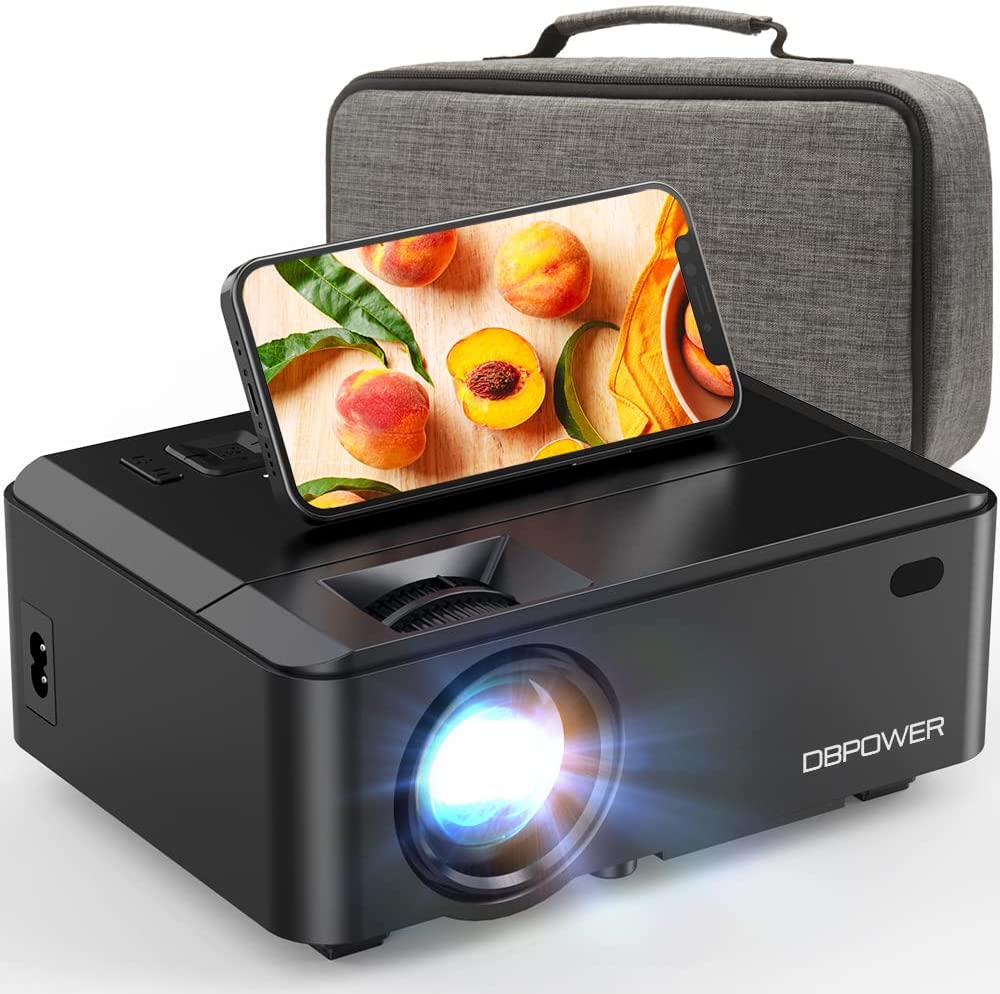 Advanced WIFI Technology of DBPOWER HD Projector
This video projector is compatible with almost all iOS and Android devices. Since it is a wireless projector, you can easily mirror your phone content. Anyways, you have two ways to mirror the content. You can mirror connecting this projector with your home Wi-Fi or you can directly connect this projector with your phone's Wi-Fi connection for the mirroring purposes. Of course, the projector aptly handle the Wi-Fi connection so you should not doubt its wi-fi capability.
Various Connection Options Such AS HDMI, USB, AV, VGA and TF Card
You can use various connection methods to attach your device with this DBPOWER video projector. As mentioned above, the iOS/Android projector has connection ports such as HDMI, USB, AV, VGA and TF card to meet your varied requirements. Using these connection ports, you can easily connect your personal computers, laptops, headsets, audio devices, DVD players, VCD players, USB disks and gaming consoles. As we are discussing here the connectivity options so we should not forget that it is a Wi-Fi projector, you can connect your devices wirelessly as well. OK, you can use any method, wired or wireless depending on your requirements.
3,500:1 Contrast Ratio and 8000L Brightness
DBPOWER RD821 mini projector offers you good contrast ratio of 3500:1 and 8000L brightness to enjoy good quality pictures. It has 1280 x 720P native resolution and 16:9 / 4:3 aspect ratio that are considered 60-percent brighter and clearer than others. You can also enjoy its zoom function that is used to shrink the image size from 100-percent to 50-percent. And to perform this action, you do not have to touch the projector, you can do it using your remote control as well.
Integrated Speakers and 200-inches Large Projector Screen – DBPOWER RD821 Projector
According to the product description, DBPOWER RD821 mini projector has integrated 3D dual stereo speakers and an SRS sound system that offer good quality audio to the users. Yes, you are able to enjoy the fantastic audio without using an external speaker. Apart from the stereo speaker and SRS sound system, DBPOWEWR RD821 offers 40 inches to 200 inches display from 4 feet to 19.6 feet distance. You can adjust the projector according to your likeness and area available at the place you installed the projector.
Highlights of DBPOWER RD821
Wi-Fi Connection
1080P support resolution
5500 hours lamp life
8000 lumens brightness
Portable carrying case
HDMI, Dual USB, VGA and AV ports
3500:1 contrast ratio
16:9 / 4:3 aspect ratio
200 inches screen size
3W dual stereo speakers and SRS sound system
3 years repair warranty and lifetime professional technical support
Different ways to mirror smartphone content
From the above list of highlights, you can see how powerful the projector is. It has all the features, capabilities and specifications to give you the great entertainment experience. The DBPOWER projector has 8000 lumens brightness, various connection ports, large projection display and 1080P support resolution.
Pros  – DBPOWER RD821
Easy to setup
User friendly
Small size projector is perfect for outing.
Comes included with a projector bag
The picture quality is acceptable as mentioned by many users.
It weighs less and feels good.
From the list of pros, the DBpower projector looks very impressive. It has too many good features that can be found only in pricy projectors. The HD mini projector comes with a carrying case and other required accessories.
Cons – DBPOWER RD821
It should have more clarity as mentioned by many users in their reviews on Amazon.
You can see that this projector does not have too many cons so it is a good projector. The only problem I see is related the picture clarity but it is acceptable to countless users.
Conclusion – DBPOWER HD Projector
In short and according to the DBPOWER projector review, this projector is highly recommended to buy. There are many reasons behind the recommendations. It comes at a low price; it has various features that can be found in only high-price projector. The video projector is very easy to setup, easy to understand and easy to setup.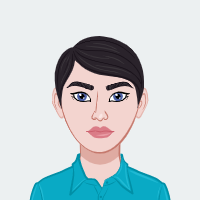 Nikita is a product reviewer who specializes in electronic products. She is an active member of several online forums and is always up-to-date on the latest products and research. Her reviews are detailed and honest, and her recommendations are always spot-on. If you're looking for a new electronic product, Nikita is the person to ask!