If you are looking for a projector that can be used in any lighting environment such as daylight or night environment, you can check BenQ MW705. The 3D DLP projector by BenQ comes with 4000 ANSI lumens brightness. It has an impressive 13000:1 high contrast ratio. It comes with friendly keypad for easy operation. BenQ MW705 also has 2D keystone for the side projection.
QCast Wireless Streaming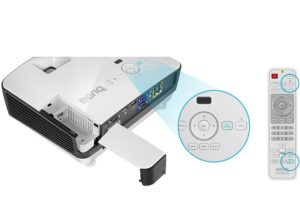 BenQ MW705 comes with integrated docking port for the optional QCast wireless streaming dongle. It has seamless wireless integration for easy wireless presentations.
You can find one-touch controls for EcoBlank and QCast wireless streaming on both, remote and the projector keypad. With the help of such impressive feature you can pause presentations by blanking the screen or you can quickly launch QCast wireless full hd 1080p streaming.
BenQ MW705's Wireless Presentations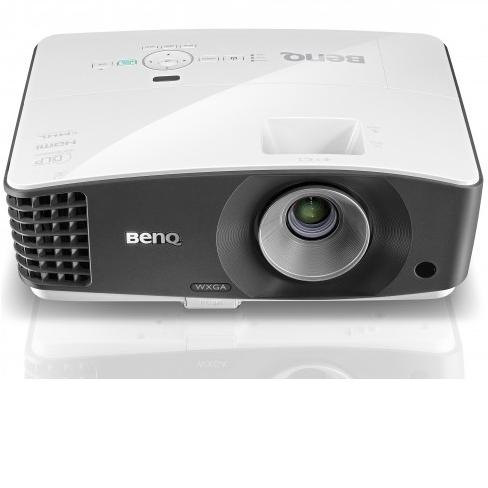 MW705 is an impressive business projector that will surely convert your ideas into effective presentations. Further, the projector is made in a modern design that quietly delivers 4000 lumens brightness and the impressive one-touch controls. Even for the wireless streaming the presentation can really be very easy. I will say that BenQ MW705 can be the smartest professional projection solution without any doubts.
Important Specifications
4,000 ANSI lumens
WXGA (1280 x 800) resolution
Dual HDMI, MHL X 1
Optional wireless presentation on the go
H + V keystone image adjustment
2D keystone and corner fit correction
13000:1 high contrast ratio
Razor Sharp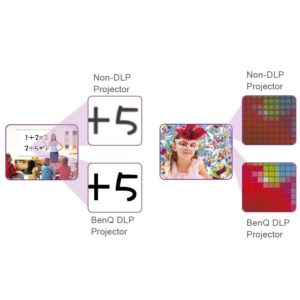 BenQ MW705 has industry-leading contrast capability, and it is very popular for displaying sharp and crystal clear images with rich shadow detail and crisp, legible text. That can be achieved by maximizing the fill ratio of individual pixels.
High Contrast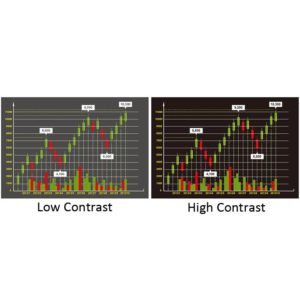 Since it comes with high contrast ratio of 13000:1 so all the content such as videos, text, images, graphs, charts are projected with the best clarity and the enhanced sharpness, especially the numerical data. BenQ MW705 is the best projector for the business use because the projected content can be clearly displayed.
Closed Captioning
It lets you display subtitles in video content without the need for an additional closed-captioning device.
Writing Templates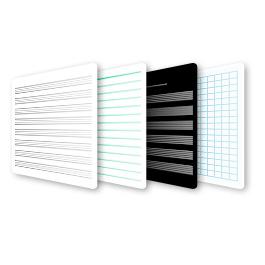 BenQ MW705 makes presentations easier without any doubts. Built-into the projector, there is a selection of three different line patterns emulating the look of notebook paper to help make writing ad hock notes on whiteboards and blackboards a snap.
MHL Connectivity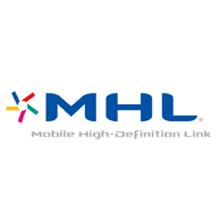 Using the MHL connection, you will be able to connect with an Android Smartphone or tablet for the high quality business projection and other content as well. This is really a good way to turn small screen into a big screen by just mirroring documents, photos, videos and many other multimedia content. Also, upon establishing a connection between your smart device and the projector the smart device will be charged by the projector to make sure it never runs out of battery power.
Dual-Axis Tilt Adjustment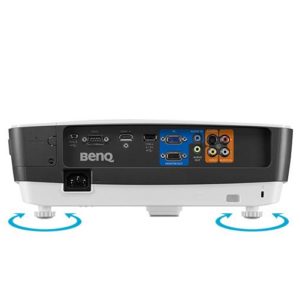 The BenQ MX705 projector comes with dual leveling feet to well align the projector to the screen. So it is more effective than a single foot. The flexible levelling feet offers an easy way to point the projector up on a tabletop and start the meeting as well.
Corner Fit Geometric Correction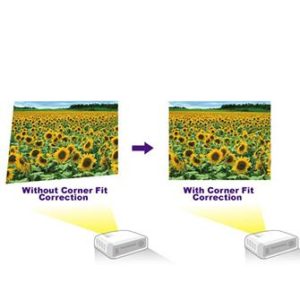 Corner Fit Geometric Correction is adjustable and an easy way to align the picture on the screen where you have to independently manage each corner of an image.
2D Keystone Geometric Correction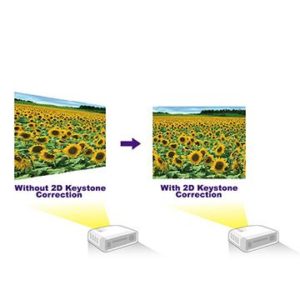 2D Keystone Geometric Correction is a good way for the flexible installation. You just have to correct the trapezoid effect via horizontal and vertical adjustments up to ±30°. Since the projector is placed off center so it allows the presenter to stand before the screen without the need of blocking the image. Amazingly, the projector can also be placed anywhere on a U-shaped tabletop without moving the table or putting a stand in the center.
Colorfic Technology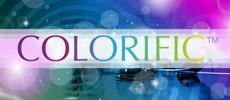 Since BenQ MW705 uses Colorfic Technology so it delivers radiant and natural color without any doubts. This color capability of this projector is perfect for business presentations, educational presentations and home entertainment. Colorfic is the best way to experience your projected images.
Also, this BenQ projector is based on DLP technology that displays more than one billion colors that can be compared with 16.7 million colors from many LCD projectors in the same category. BenQ MW705 combines up to six different colors to create vibrant, true to life images versus traditional  3-color LCD architecture. You should know that Colorfic technology based projector delivers three times more contrast than similar top-selling LCD models.
Now is the time to enjoy richer and blacks and more luminous whites for easy to read images with a consistent quality image. You will notice no light burn or reduction in color quality over time.
---
[home]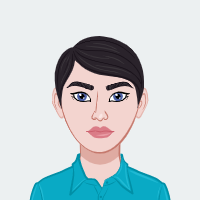 Nikita is a product reviewer who specializes in electronic products. She is an active member of several online forums and is always up-to-date on the latest products and research. Her reviews are detailed and honest, and her recommendations are always spot-on. If you're looking for a new electronic product, Nikita is the person to ask!