You are going to read Horlat projector review. The HORLAT 5G WiFi Projector is a top of the line projector that has many features that make it perfect for any home theater or outdoor video projection needs.
It has a full HD native 1080p resolution that will make any movies or shows look great, and also supports 4k resolution for the latest and greatest in video quality.
It also has Dolby support for an immersive audio experience, and Bluetooth connectivity so you can wirelessly connect it to any compatible devices.
Finally, the HORLAT 5G WiFi Bluetooth Projector comes with a carrying case and remote control for easy portability and use.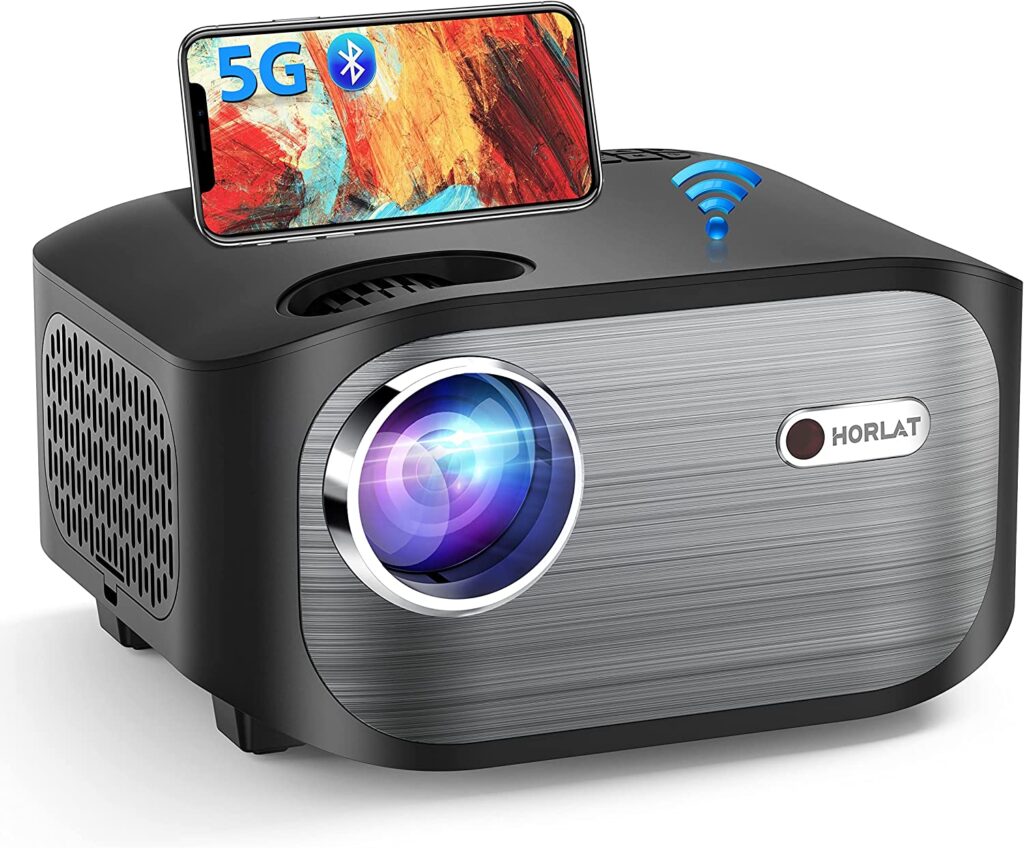 Features of Horlat WiFi Projector
ANSI 360 lumen brightness
Native 1080p
4k support
Dolby sound
Home theater support
Outdoor videosupport
IOS / Android Smartphone / Laptop / TV Stick / PS5 / PPT compatibility
PROS:
The unit boots up fast
It is pretty bright
Good design with two HDMI ports
The resolution is crystal clear and quite sharp
The brightness is enough to use in the afternoon
Projector is light and easy to transport
It does a good job for gaming experiences
Easy to set up
Lightweight and portable
The spec sheet is accurate to the product's performance
It's easy to connect to Wi-Fi and get mirroring working
Well-protected
Decent picture quality
Easy to use remote
Hassle-free casting from phone
It looks sturdy
CONS:
May need to purchase additional equipment for optimal use
A user has given just 1 star for fan noise
AirPlay can be slightly tricky with some apps
Not eco-friendly
Price could be lower
Based on the Horlat projector review, it is a good investment for those who want a reliable and decently performing portable projector. Some cons to take note of are that additional equipment may be needed for optimal use and that the price could be lower. However, it has many positive aspects as well, such as a easy setup, good picture quality, and being lightweight and portable.
The Horlat 5G WiFi Bluetooth Projector is an amazing projection device that has many features that make it perfect for home theater and outdoor use.
The projector is very easy to setup and use, and the image quality is amazing. It is also very affordable, making it a great value for the money.
Well, the main purpose of writing Horlat Projector Review is to show you some of the main pros and cons of the product. I hope this review is helpful to you. Read more…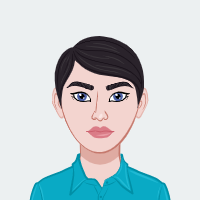 Nikita is a product reviewer who specializes in electronic products. She is an active member of several online forums and is always up-to-date on the latest products and research. Her reviews are detailed and honest, and her recommendations are always spot-on. If you're looking for a new electronic product, Nikita is the person to ask!