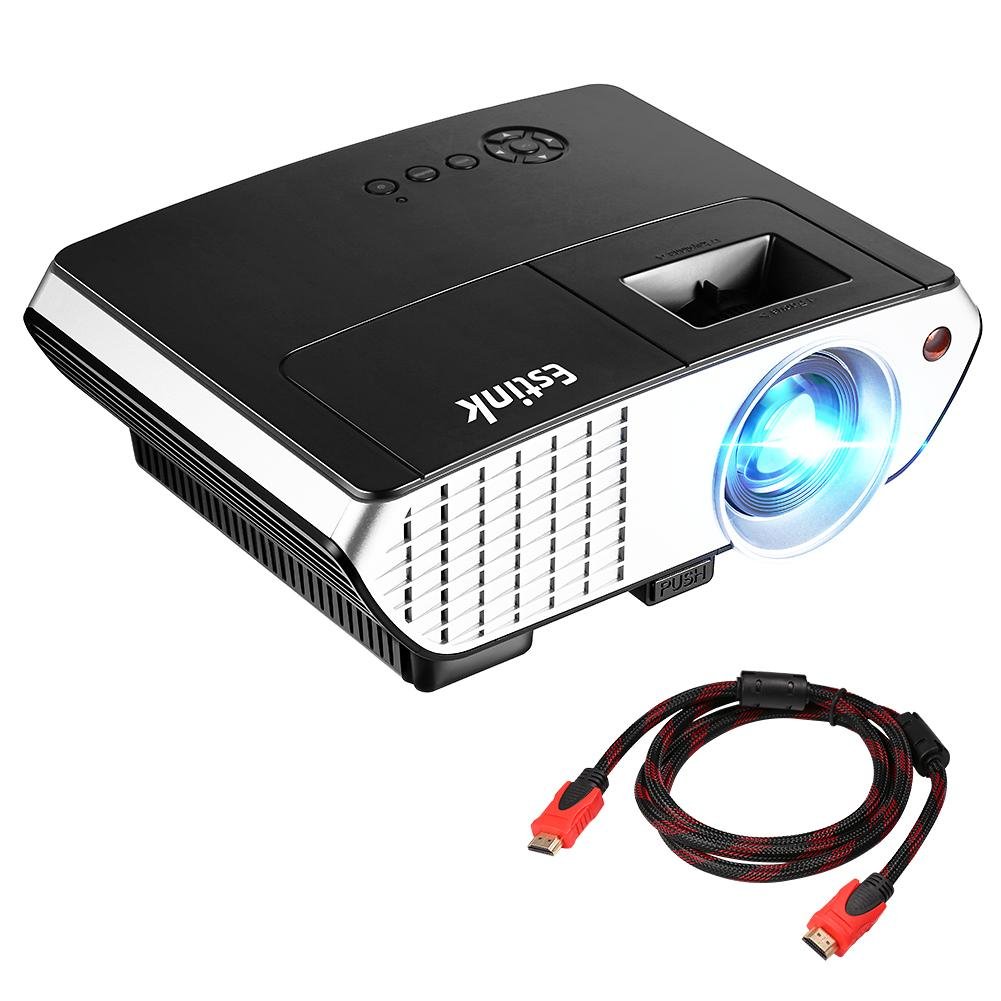 Estink Portable Video Home Cinema Projector comes with awesome features including 1280 x 800 resolution and it supports 720p 1080p video and super 3D film. This Estink video projector come with 2500 lumens brightness that is great to enjoy great cinema at home even the light is on.
Estink video HD projector has 200 inches large projector screen with 1080p resolution that supports 24 to 200 inches large projection. Even at 200 inches of screen size the picture will not blur. 200 inches of screen size is really great to enjoy great fun watching movies and playing games at home.
It has verities of inputs like HDMI, USB, VGA, YPBPR, ATV, Audio output that are great for many devices such as iPhone, iPad, MacBook, Laptop, Smartphone, TV Box, Game Throne, Camera, U-disk, DVD. This Estink video HD projector has all the options that you need to enjoy great fun, whether you want to connect laptops, TVs, or Smartphones, this can be a great choice for multimedia enthusiast.
Pros
Good reviews
Easy to set up
Good price
Clear picture
Work well with Mac
Can see well in dimmed room
Very clear picture
Low price
Great quality
Cons
A user found small particle in lense
For a user, one of the HDMI ports stopped worked after the first use.
Some users mentioned that it flashes and makes a popping noise.
Must be in dark room for best clarity
Estink video projector comes with many pros and some cons as well. According to the main pros, the projector is easy to setup and delivers clear picture. It is an affordable projector with impressive quality.
On the contrary, some users complained that one of the HDMI ports stopped working after the first use, while for some users, it flashes and makes popping noise.
---