Epson is a top brand for many high grade projectors. It is true that Epson projectors are pricy but they deliver wonderful performance.
If you are after Epson projectors, please check Epson VS345 that has wonderful features to meet your multimedia demand of this new era.
Epson VS345 features 3LCD, 3-chip technology for 3x higher color brightness and up to 3x wider color gamut than competitive DLP projectors.
It has 3000 lumens color brightness for more accurate, vivid color.
It has WXGA resolution of 1280 x 800 for 3x greater resolution compared to SVGA for the purpose of viewing high definition standard presentations and videos.
Epson VS345 is fast and easy to setup that lets you get up and running in no time with easy image adjustments and convenient control.
This projector is compatible with latest laptops and media players and supports HDMI, the standard in connectivity for digital video and audio with just one cable.

Main Features and Specifications of Epson VS345
Epson brand
VS345 model number
Epson VS345 WXGA 3LCD Projector 3000 Lumens Color Brightness
3000 lumens brightness
3 times wider color scale
Epson is good for impressive image quality
1280 x 800 WXGA resolution
Easy to setup
Portable, lightweight projector
10,000 hours of lamp life
Sleep mode (A/V Mute)
Instant Off
3LCD, 3-chip technology
HDMI connection to connect laptops, media players etc.
The important features of Epson VS345 projector are written above. To me, the features and specifications look impressive. Personally, I liked its brightness capability of 3000 lumens. According to the Epson's claim, this projector comes with 3X wider color gamut than others.
Well, people appreciate image quality that comes from an Epson video projector. I am sure this projector will not disappoint you.
More importantly, it is a lightweight and portable video projector so it has varieties of applications as you can use it at home, in travel time and on other places as well.
Some advanced features are Sleep Mode (A/V Mute) and Instant Off. With the addition of these advanced features, the projector becomes very handy and versatile.
Pros
A portable projector
Easy to replace the projector bulb
Remote control is programmable.
It has good brightness, which is perfect for a sunny day projection.
Easy to use
Good contrast and resolution
Easy to setup
Cons
Limited sound options
It gets a little hot.
According to the pros and cons of the Epson VS345 projector, it looks impressive for the best quality picture outcome.
Apart from the good quality picture delivery, the Epson projector is very easy to use, easy to setup.
It offers you good resolution and contrast so that you can view the content in details. More importantly, the projector has high brightness capability that makes it perfect for any lighting environment. People do not have problem for the daylight projection.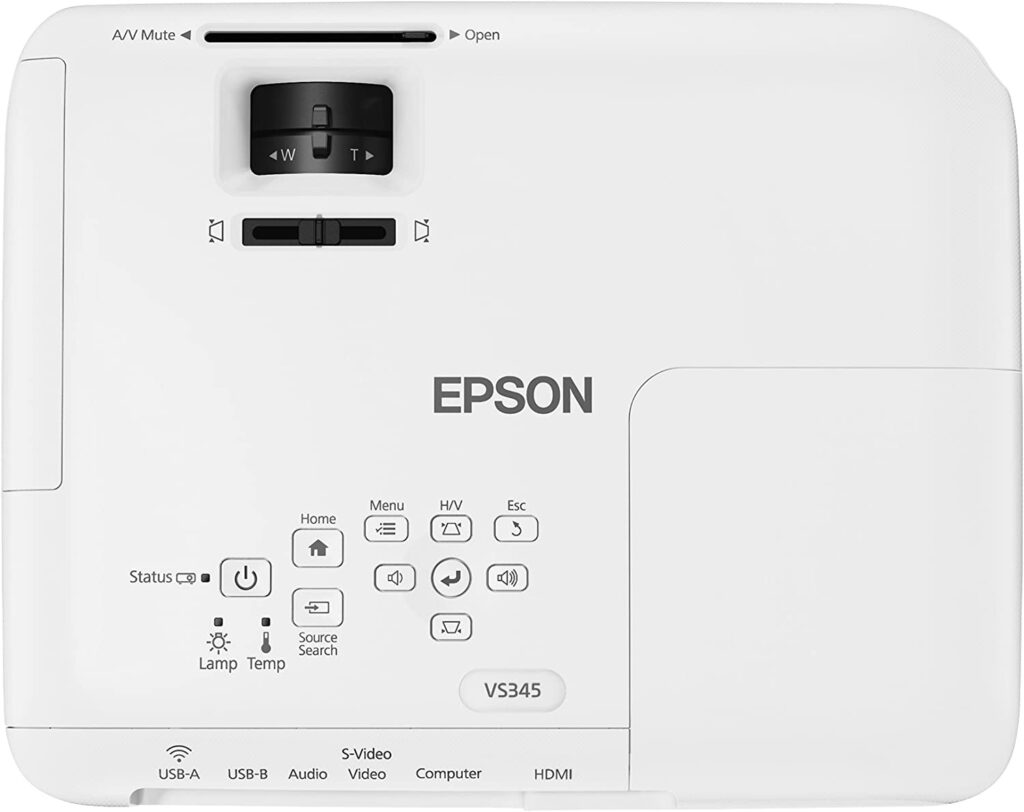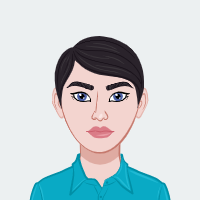 Nikita is a product reviewer who specializes in electronic products. She is an active member of several online forums and is always up-to-date on the latest products and research. Her reviews are detailed and honest, and her recommendations are always spot-on. If you're looking for a new electronic product, Nikita is the person to ask!