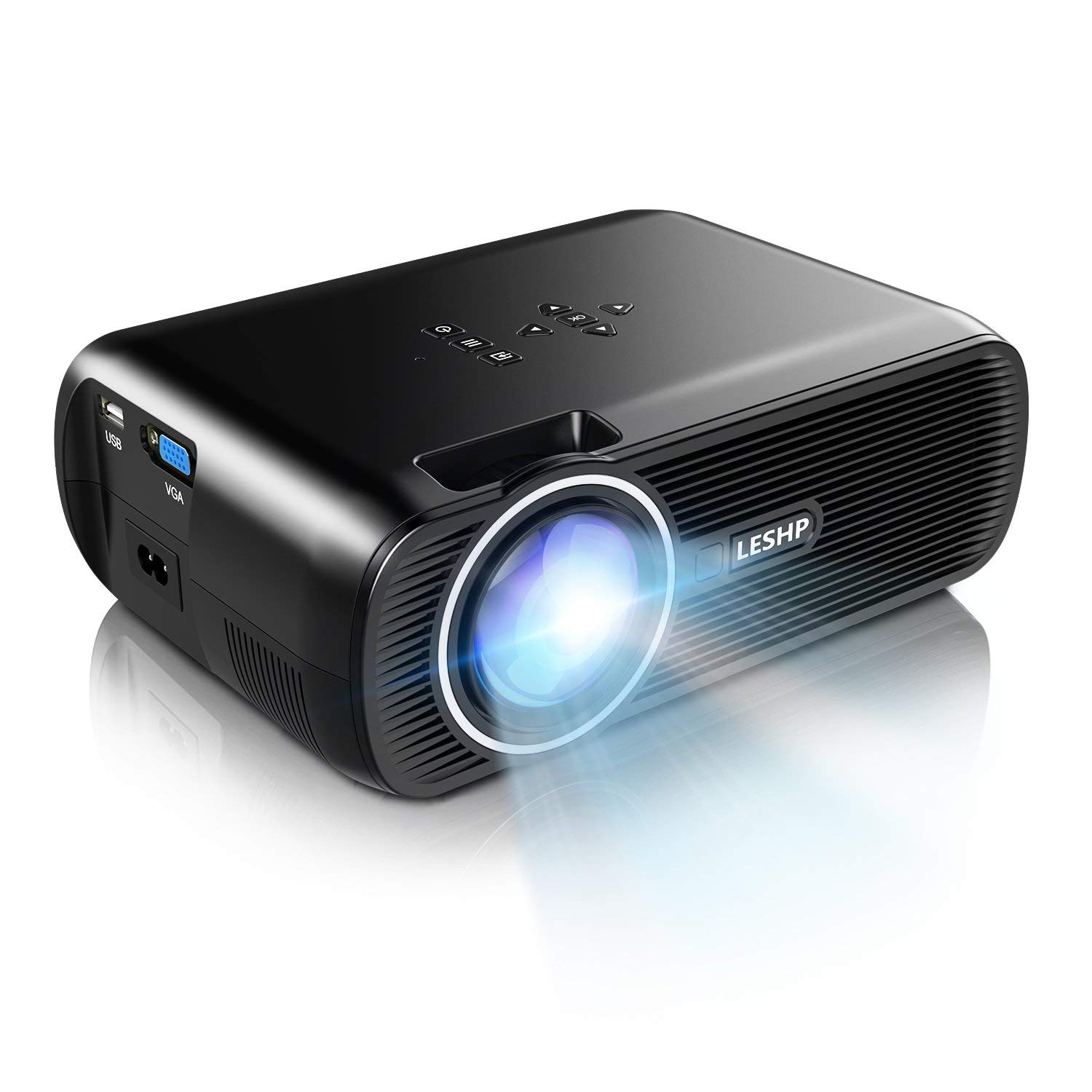 Before you buy a home theater projector, please check LESHP HD 3D home cinema projector that comes with great features and delivers amazing watching experience. It uses latest technology (LED technology) that provides 20-percent more brightness than ordinary LED projector with 1300 ANSI lumens.
It is advised to operate this video projector in a dark environment and it is not recommended for PPT, Word, Excel or business presentation. It supports projection size from 37 inches to 130 inches and the best projection distance is about 3.8m. You will watch videos, play games on a large screen that will not harm your eyes.
LESHP home theater projector comes with keystone function that is good for adjusting images. Even you place this LESHP projector in a tilt level, the picture quality will not be affected. Further, it comes with many input sources including AV/USB/VGA/SD/HDMI to connect with your iPhone, Mac, PC, laptop, DVD, U-disk, hard disk and TV set-top box.
Moreover, it is made in a portable design that is lightweight enough measuring 7.4 x 5.9 x 2.3 inches and weighs just 2.3 lb. This is really a perfect mini video projector for outdoor, traveling, camping, parties and family gathering. Read more…
[home]
---