In Optoma HD39HDR Review, you will learn about its features, capabilities, pros and cons. When it comes to high lumens brightness, Optoma comes first. It is one of the reputed and oldest projector brand names that make good projectors. Of course, I admit you may have to pay more than other projectors because Optoma projectors are high quality projectors without any doubts.
If you are exploring various Optoma projectors, you can check Optoma HD39HDR HDR home theater projector. It has many good attributes such as 4K input, 26dB silent projection, 1.3x zoom, 8.4 milliseconds response time at 120Hz and many others.
Image Clarity of Optoma HD39HDR
You are going to purchase a projector that delivers clear image. The 1080p projector with 1920 x 1080p resolution and 4K input is highly capable to deliver comprehensive pictures. Optoma HD39HDR offers 50,000:1 contrast ratio to let you enjoy HD multimedia. With these brilliant features, you would not have a reason for downscaling or compression. To deliver brighter images, the Optoma projector has 4000 lumens of brightness. The level of brightness you get from this HD projector is perfect for enjoying high quality videos in any lighting environment. You can use it in your living room or outside the room without any troubles.
Dual HDMI (1.4A 3D support) and Longer Lamp Life – Optoma HD39HDR Home Theater
According to Optoma HD39HDR review, the projector features dual HDMI with 3D support. Therefore, you can enjoy wide connectivity options. You can easily attach this HD projector with your HDMI devices, gaming machines, media players, Apple TVs and many others.
As mentioned above, you can enjoy you log lamp life. Well, Optoma says that it has 15,000 hours of lamp life. Therefore, if you view 4 hours daily; it will last for more than ten years.
Enjoy Full 3D Content That Comes from Optoma HD39HDR
According to Optoma projector review, it is perfect for projecting 3D pictures from various 3D channels like 3D Blu-ray disc players, 3D broadcasting and 3D newest generation gaming consoles. You will enjoy good 3D content because it has good refresh rate of 120Hz. Consequently, HD39HDR projector entertains you with very smooth and flicker-less pictures. However, you need to have a 3D glass to enjoy 3D content.
Pros – Optoma HD39HDR
The upgraded Optoma projector is clear, bright and quiet.
No color-loss issues
It maintains consistency.
Good performance even the light is on.
Optoma HD39HDR is a high price projector but it does not have too many good things to discuss here. According to many users; the projector is very bright, clear and quiet and it delivers good performance even in a daylight condition.
Cons – Optoma Video Projector
Optoma HD39HDR does not have a built-in Bluetooth capability.
Not 4K quality as advertised
Too much brightness hurts eyes as mentioned by some users on Amazon.
Based on the Optoma projector review, the main disadvantages are stated above.  The projector is advertised as a 4K projector but it is not truly a 4K projector; you can say 1080p projector as well. It lacks Bluetooth capability as mentioned by some customers on Amazon.
Conclusion – Optoma 4K Projector
At the end and as per the projector review, Optoma HD39HDR is not a good quality projector as it has various cons. Please check the list of cons mentioned upside.  In case, you are looking to buy a much brighter and clearer video projector, you can go for it. It works well even in a daylight environment. The price is appropriate, it is neither too high nor too low. Read more…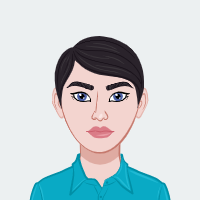 Nikita is a product reviewer who specializes in electronic products. She is an active member of several online forums and is always up-to-date on the latest products and research. Her reviews are detailed and honest, and her recommendations are always spot-on. If you're looking for a new electronic product, Nikita is the person to ask!