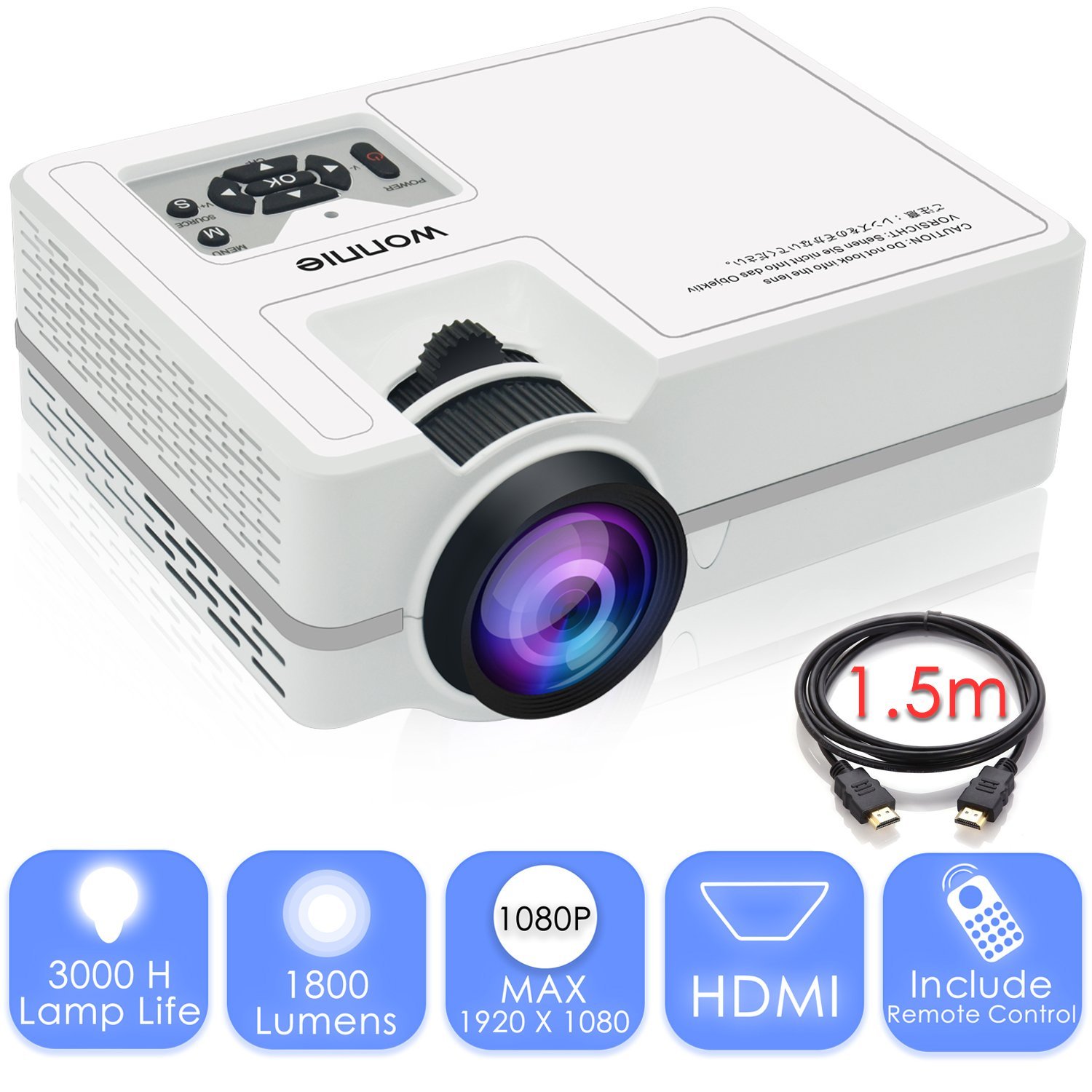 Video Projector, WONNIE Home Theater LED 1800 Lumens HD 1080P Office Document Demo Low noise HDMI VGA USB AV SD Card for Home Cinema, TV Box, Laptop, Game, iPhone, Android Smartphone
WONNIE Home Theater LED projector delivers high brightness and high quality images. It supports 1980 x 1080 pixels max resolution and has 1800 lumens efficiency, which make it a perfect entertainment projector to be used at home.
You can easily connect this Wonine video projector with your many devices that support HD in, computer, video and analog television signal.
Further, it will entertain you with perfect screen quality as it supports 16:9 / 4:3 display ratio, and has 5 piece coated glass lens with 3000:1 contrast ratio.
It perfectly removes noise and dust because of the advanced technology it uses, and you will not need an inside cleaning as well. Amazingly, you can easily connect WONNIE Home Theater LED projector with multiple devices including tablet, TV boxes, Smartphone. Please make sure that it can only display one full screen at one time. Read more…
[home]
---
Images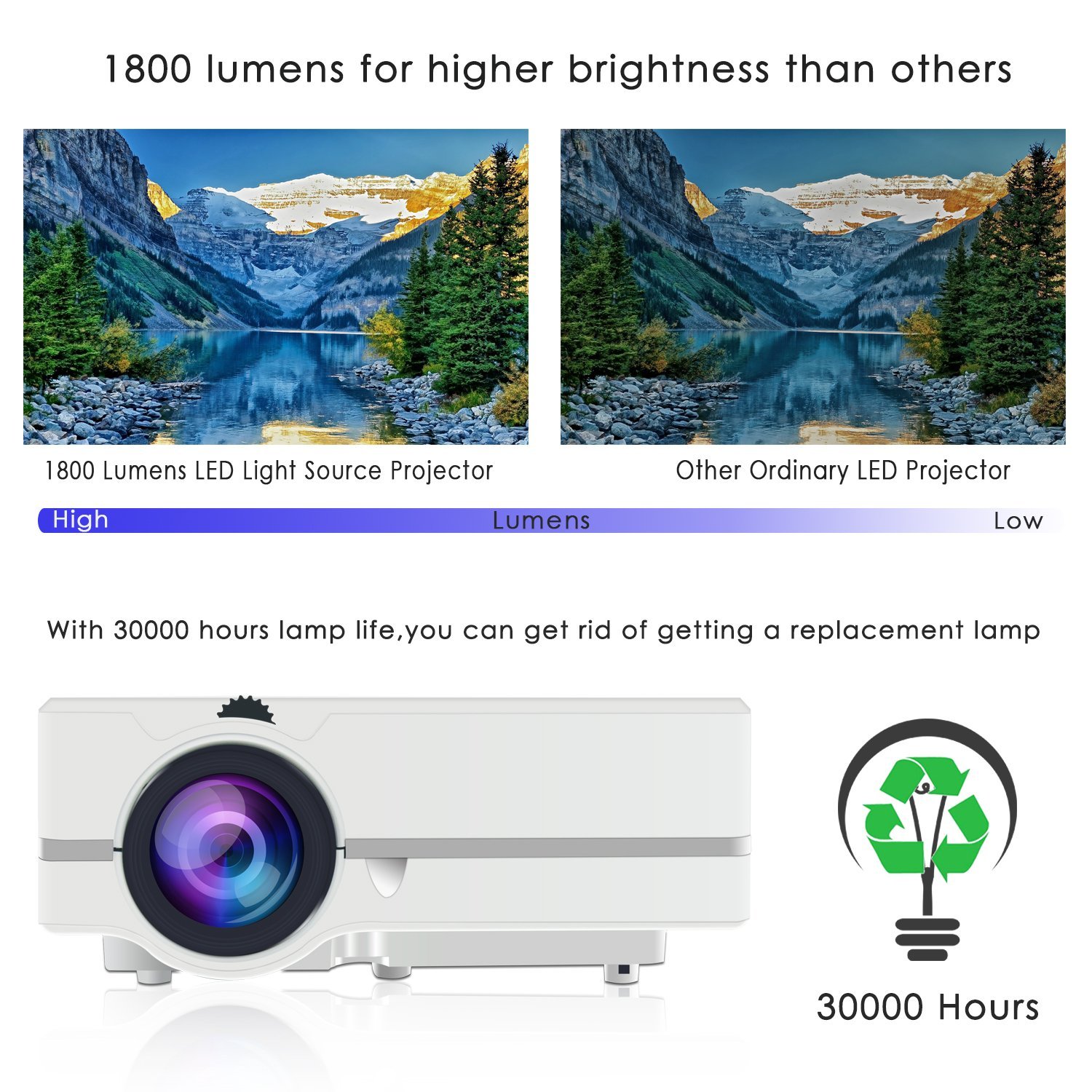 ---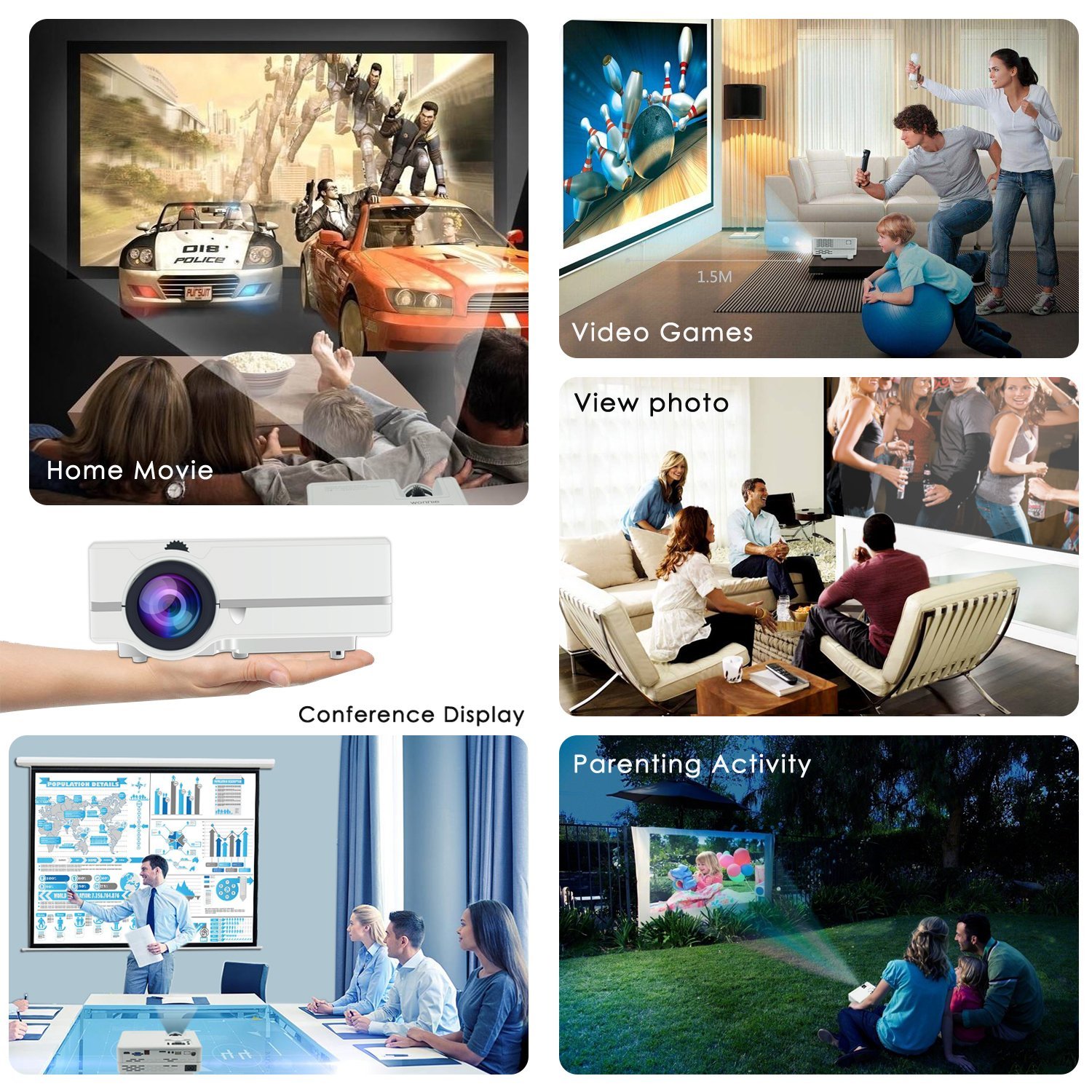 ---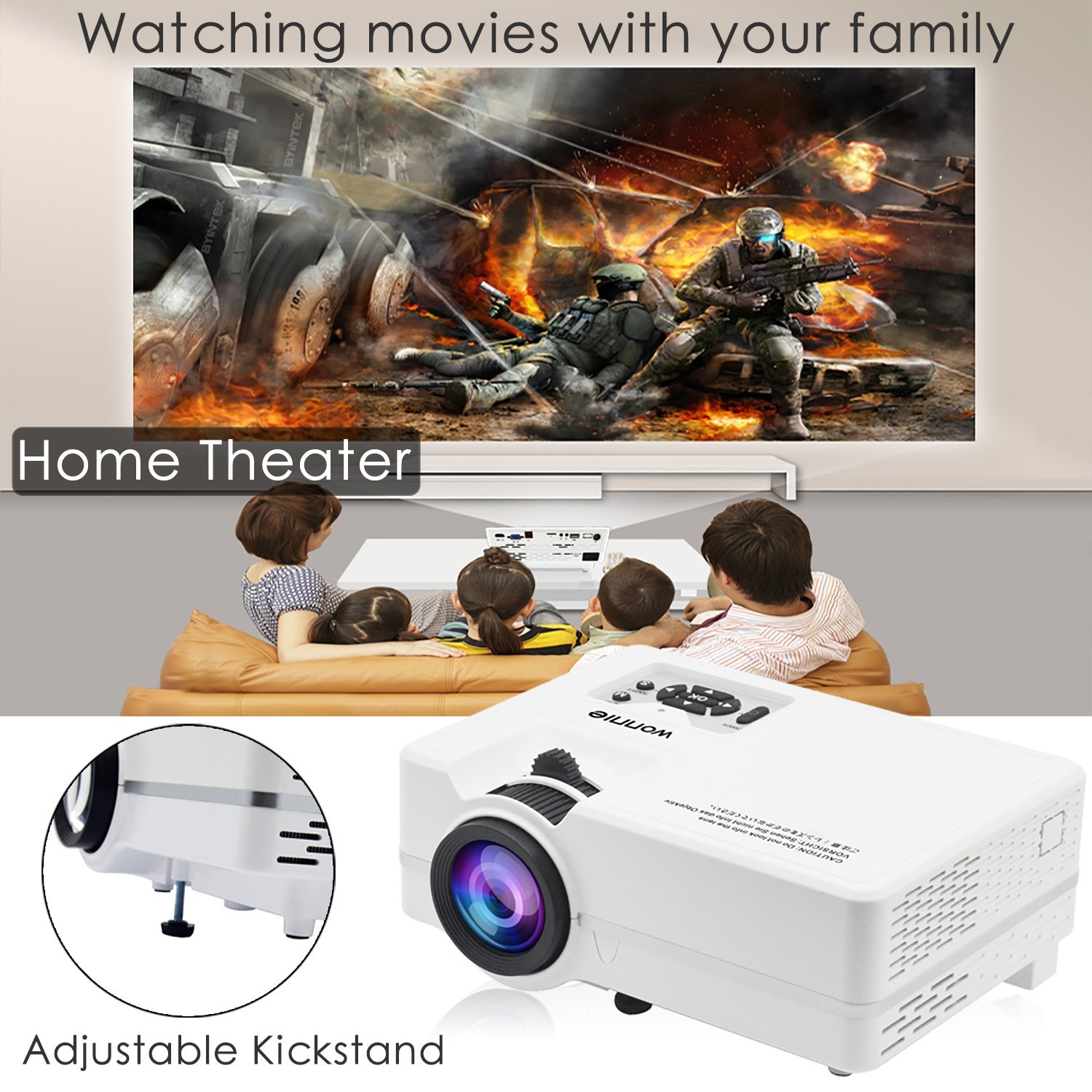 ---
[home]