In LG HU85LA Review, you will learn about the main capabilities of this unit. The ultra short throw projector is a high-end laser projector that offers 4K UHD resolution and HDR support. It also has LG's Thinq AI technology built-in, allowing it to work with Amazon's Alexa voice assistant. Additionally, the projector comes with LG's webOS Lite smart TV platform pre-installed.

Features – LG 4K UHD Projector
4k ultra short throw
Laser smart home theater
Alexa built-in
LG Thinq AI
LG WebOS Lite Smart TV
The LG HU85LA Projector is a high-end, 4K UHD laser projector that is designed for use in home theaters. It features LG's ThinQ AI technology and webOS Lite smart TV platform, as well as a built-in Amazon Alexa voice assistant. The projector is capable of producing extremely bright and clear images, and is also able to project images onto nearly any surface, including walls and ceilings. The HU85LA is a great choice for those looking for a top-of-the-line home theater projector.
Specifications
Inputs: HDMI 2.0 x 2, USB Type-A x 2, USB Type-C, Ethernet, Optical
Outputs: HDMI
Resolution: 3840×2160 (4K UHD)
Brightness: 2500 lumens
Contrast Ratio: 150,000:1
Screen Size: Up to 120-inches
Throw Ratio: 0.25:1
Lens Shift: Yes, Horizontal and Vertical
Speaker: 20W
Weight: 18.3 lbs. (8.3 kg)
Dimensions: 21.5″ x 16.4″ x 8.5″ (54.6 x 41.7 x 21.6 cm)
OS: webOS Lite
According to LG HU85LA Review, the 4K UHD projector can produce a 120-inch image. It has a brightness of 2500 lumens and a contrast ratio of 150,000:1. The unit has horizontal and vertical lens shift and a 20W speaker. It runs on webOS Lite. It has laser smart home theater cinebeam projector technology and is also compatible with LG ThinQ AI and LG webOS Lite smart TV. <<< View on Amazon <<<
Pros
Great picture
Easy setup
Very bright and vivid colors
Fan noise not very loud
It does not give off a lot of heat.
120-inch is very immersive compared to 65-inch OLED.
ATSC Digital Tuner
3 Lasers (1 Red, 1 Blue, 1 Blue with Static Phosphor for Green)
120-inch Screen at only 7.2-inch from wall to back of projector
Sound is as good as any TV.
Great brightness and colors
Cons
Hard to align picture with 120 in screen
Missing YouTube TV which is available on LG TVs.
High price
No color black option
It lacks HLG support.
No Apple TV app as per LG HU85LA Review
120-inch screen edges start to lose focus.
4K HDR works really well.
The LG HU85LA is a great projector with great picture quality and easy setup. The colors are very bright and vivid, and the fan noise is not very loud. However, it is hard to align the picture with a 120″ screen, and it is missing YouTube TV. The price is also high.
Conclusion – LG HU85LA Review
In short, the LG HU85LA is a 4K projector that can display a 120" screen from just 7.2 inches away. It has a laser projector with up to 2700 ANSI lumens of brightness and is HDR10 compatible. LG ThinQ AI is built-in, as well as Alexa, and it has Bluetooth connectivity.
The LG HU85LA is a great ultra-short throw projector for those looking for a 4K UHD option. It's packed with features like Alexa built-in, LG Thinq AI, and LG webOS Lite Smart TV. The projector itself is very sharp and has great color accuracy. The built-in speakers are also quite good, making this a great option for a home theater setup. The only real drawback is the price, as it is one of the more expensive ultra-short throw projectors on the market. I hope LG HU85LA Review was helpful to you. <<< View on Amazon <<<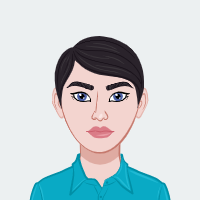 Nikita is a product reviewer who specializes in electronic products. She is an active member of several online forums and is always up-to-date on the latest products and research. Her reviews are detailed and honest, and her recommendations are always spot-on. If you're looking for a new electronic product, Nikita is the person to ask!